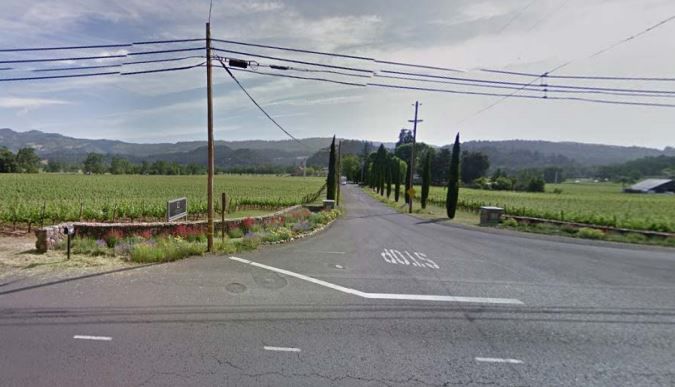 Napa Valley Vine Trail planners say they've finally found the alignment that could allow the stalled St. Helena-to-Calistoga segment to become a reality.
Right-of-way issues threatened to sink the planned $9.2 million, 9–mile segment of the 10-foot-wide biking and walking trail through Upvalley wine country. The tie-up put $6.2 million in grant funding at risk.
A 1,400-foot-long easement along private property should solve the problem, Vine Trail Coalition Executive Director Philip Sales said on Monday. The planned easement agreement must be finalized with the land owner to make things official.
"We've lost about two years during this period," Sales said. "Getting it back on track is huge for us right now."
He cannot reveal yet the name of the property owner or the price for the easement with the pending deal being finalized, Sales said. The owner is finishing an appraisal on the land.
The Napa Valley Vine Trail is to ultimately extend 47 miles from Vallejo to Calistoga. More than 15 miles exist, most of it between Kennedy Park in the city of Napa and Yountville.
Sales said he doesn't see many cyclists along Highway 29 between Calistoga and St. Helena. They seem to prefer Silverado Trail on the other side of the valley.
"Because the shoulders are so narrow, it's not a very bikable, pedestrian-friendly section," he said.
You have free articles remaining.
The new Vine Trail segment will solve that problem. Sales said it will also provide a cyclist-friendly, pedestrian-friendly way to reach Bothe-Napa Valley State Park, with a segment of trail passing through the park.
Much of the planned trail will be in the Highway 29 right-of-way. But a section of highway right-of-way is too narrow for the Vine Trail to fit.
The original plan was to veer away from the highway for about 1.5 miles making use of an abandoned railroad right-of-way, Ehlers Lane and easements over private property.
That led to protests from some property owners who didn't want Vine Trail cyclists and walkers near their vineyards and farms. Farming is dusty, noisy and dangerous, one property owner told the county Board of Supervisors in December 2015.
With that option off the table, Vine Trail planners looked again at keeping the Vine Trail along the narrow Highway 29 section. They considered having a narrower Vine Trail that would force bikers to dismount and walk several hundred feet. They considered shifting Highway 29 to the west to create more Vine Trail room – a multi-million dollar proposition.
The new solution is a shorter variation of the Ehlers Lane idea, with a three-quarter-mile jog from the highway instead of the original 1.5-mile jog. Cyclists and walkers would use about a half-mile of Ehlers Lane itself, which Sales said has low traffic volumes.
Sales said the Napa Valley Vine Trail Coalition is bringing the proposed solution to the Napa Valley Vintners and Napa County Farm Bureau for comment.
More work remains before the St. Helena-Calistoga Vine Trail groundbreaking. Sales said traffic counts will be done for Ehlers Lane. An environmental study will be completed for the entire project. Overall, the 8.73-mile segment will require 11 property easements that must be finalized.
But a major right-of-way sticking point seems to be gone, absent any public objections to this latest Vine Trail solution.
"We're resolving an issue that I think will have huge benefits for the community," Sales said.