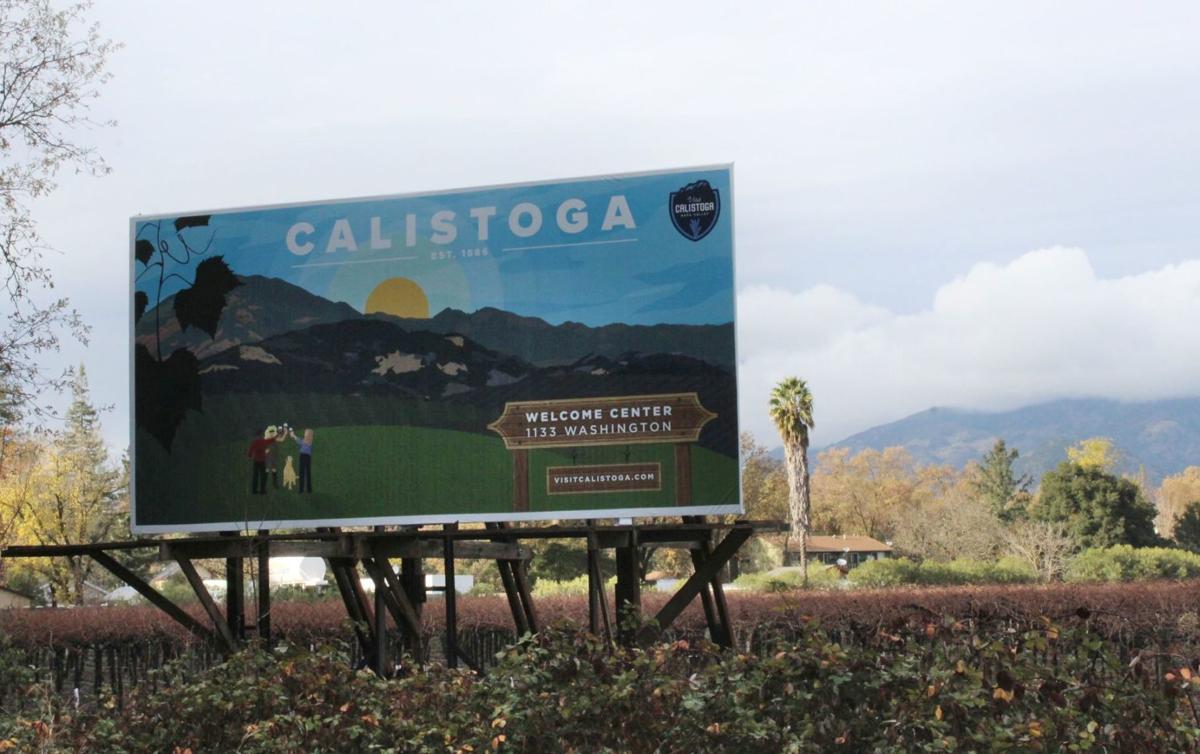 Attention, visitors to Calistoga: You can still relax here, we've just updated our welcome message.
The "Relax, you're in Calistoga" billboard on Highway 29 at the entrance to town has been replaced with an updated image and information about the Calistoga Welcome Center.
The previous billboard had been in place since 2016.
There were several collaborators on the new billboard, according to Calistoga Chamber of Commerce Director Troy Campbell. The concept came from the Chamber. The artwork was designed by 46 Mile as part of a larger branding project, and then expanded into the billboard by Elke Barter Design.
"The look of the billboard is part of a new branding initiative by the Chamber. The inspiration comes from vintage Pan Am, TWA and WPA National Park travel posters. The idea is it plays on the long history of Calistoga as a destination with modern twists," Campbell said.
The Chamber has held an annual agreement with the owner since 2013. The billboard is funded by the Tourism Improvement District.
"Since this is one of the first things residents and visitors see as they enter town, we wanted it to feel welcoming, cheerful and bright – a true reflection of Calistoga. We also wanted the billboard to act like a big illustration that related to the surrounding environment rather than as a simple advertisement," Campbell said.
Most-read Calistoga news of 2019
These 10 Calistoga news stories received the most page views on The Weekly Calistogan website from our online readers in 2019.
Be the first to know
Get local news delivered to your inbox!