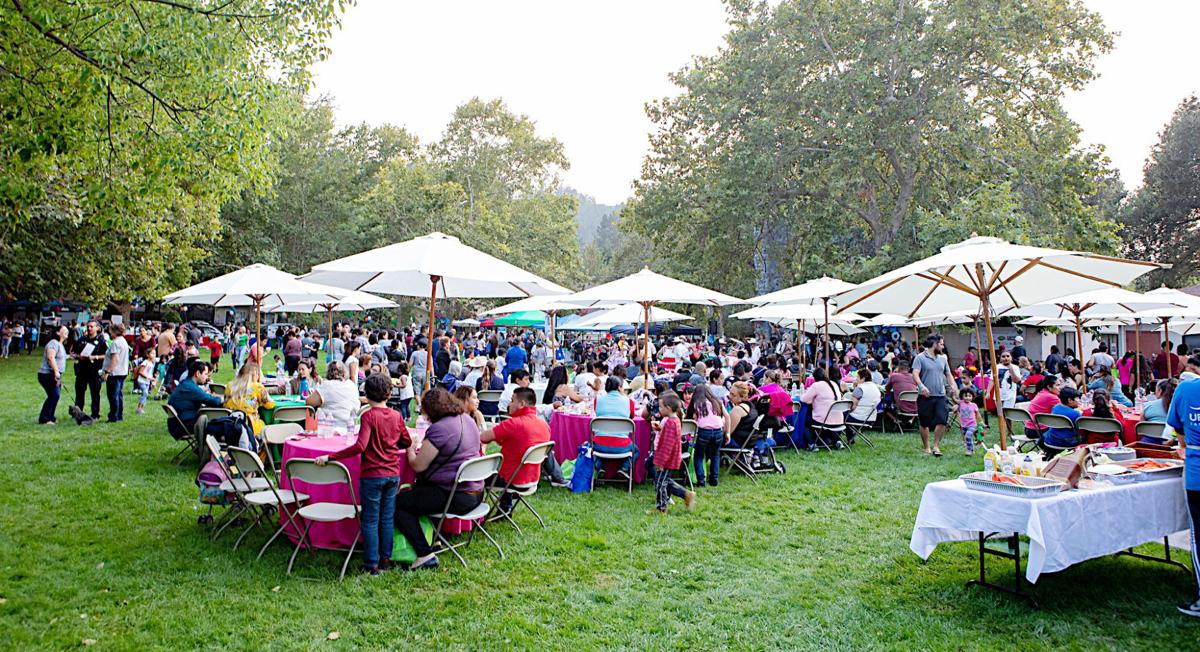 Editor's note: Please note that names and some details in this story have been changed to protect the family's anonymity.
James and his friends liked to rile each other up. There wasn't always a lot to do around town, and risky behavior became an easy way to create a little bit of fun. Sometimes he worried about the things his friends came up with, but in the end it usually felt harmless – and it made him laugh.
One early evening, James was hanging out with his friends on his school campus when he got a glaring look from another student passing by. His buddies suggested he confront the kid, but James objected. They goaded him on, though, and before he knew it he threw out a punch.
The fight didn't last long, and the other teen seemed OK when he ran off. James was a little shaken, but at least he'd shown himself strong towards his friends. And no harm, no foul, right?
Except that the next morning, James and his friends were pulled out of class and taken to the administration office, where a police officer was waiting to take their statements.
Had James been charged with battery, he would have entered the juvenile criminal justice system. His case would have been processed through the courts, and most likely there would have been some kind of detention or other forms of punishment. Most significantly, he would be left with a criminal record that would impact his ability to find a job, or housing, creating a significant barrier to his chance at a successful, stable life – all before he'd even graduated from high school.
But James was presented with another option, and the promise of a different outcome: a Youth Diversion program. Open to first-time misdemeanor offenders, Youth Diversion is based on the principles of Restorative Justice: rather than focusing solely on punishment, the program aims to help teens account for the wrong they've done, learn and adopt healthier behaviors, and set a more positive course for their lives – thereby reducing the risk of future offenses.
A referral to a Youth Diversion program is up to the Police Department's discretion, and it's a one-time deal only. But if it's offered, it provides a so-called 'preadjudication', or pre-court, alternative to the justice system: if someone successfully completes the program, their file will never be formally processed by the courts. It will never even leave the police department, which means there will be no criminal record.
In the Upvalley, the Youth Diversion Program is jointly run by the Calistoga and St. Helena police departments, in partnership with the UpValley Family Centers. Once a teen and their parents or guardians accept a referral to the program, the Family Centers' Youth Diversion Coordinator sets up an initial meeting with the family in order to draft up an agreement, or contract, that will guide them through a 6-month Diversion process. Each contract is tailored to the teen's specific case and circumstances, but always includes a few core elements: a community service component, one or more referrals to relevant treatment or support services, and a restorative, responsibility-building component.
In case of a drug-related offense, for example, a kid may be ordered to receive substance-use counseling or treatment; a case of assault might require a class about healthy relationships. If a teen was caught driving without a license, they'll be ordered to attend a class with the California Highway Patrol; in case of arson, they'll be sent to a fire safety training.
In James's case, the contract included a referral to a counselor. He was also ordered to write an apology letter to the teen he'd fought with, and was suspended from school for a few months. This meant a temporary transfer to an alternative school, out of town, for students with behavior or truancy issues. There, he was surrounded by kids who hadn't been as lucky as him: several of his classmates were in juvenile detention, and came to school with a corrections officer. It served as a wake-up call for James: every day he was faced with a daunting reality that could have very easily been his own.
The time spent at the other school also taught him a sense of responsibility. James's parents decided he would take the bus there and back every day, which meant he had to learn how to plan ahead, factoring in bus schedules and possible delays to make sure he got to class on time – and back to make his weekly meeting with the Diversion Coordinator.
That new sense of responsibility grew also out of the 40 hours of community service that James – and all Diversion kids – had to complete. Here Upvalley, these teens commonly help senior residents clean their yards, move trash cans, perform small home repairs, and more. Kids also participate in food distribution at local churches, clean up graffiti, volunteer at local nonprofits, or help out at community events.
In practice, community service can be one of the most challenging components of the Diversion contract. In a rural region like ours, it can be challenging to find substantive service projects – and it's important that the experience be meaningful: the point of Diversion is not just to be punitive, but to teach kids something about responsibility and the impact of positive behavior.
And indeed: community service may be a logistical challenge, but it also seems to be one of the more rewarding components of the Diversion experience. Kids report a sense of fulfillment from doing work that provides a direct service to someone else, or visibly helps improve their community. What feels especially meaningful, they tell the Diversion Coordinator, are the thank yous they receive – a simple recognition for doing something positive.
And ultimately, that in itself – the experience of being seen and heard in a supportive, uplifting way – seems to be one of the most impactful and valuable aspects of the Diversion program. A lot of kids lack that kind of recognition in their daily lives. Parents may be too busy, and at school there's too much to get done. The Diversion process mobilizes a network of supportive adults: it requires parents to get actively involved as a positive, encouraging support system, it recasts the Police as a restorative rather than punitive force, and it brings in the Diversion Coordinator, who meets one-on-one with each kid every week in order to provide support, encouragement – and a little tough love.
In the reflection essay that James – like all Diversion kids – had to write at the end of his contract period, he explains that this kind of support, along with the sense of responsibility he was taught, helped him recognize that he doesn't need to go along with his friends' bad decisions: that he's capable of seeing what's right, and making healthy choices for himself. James is back now at his old school, where he's making new friends, studying hard, and trying every day to be a role model for healthy decision-making.
The Upvalley Youth Diversion program serves as many as 30 teens every year, the vast majority of whom successfully complete their contracts and, like James, commit to taking their lives in a more productive direction. If you're interested in learning more about the program, please reach out to the UpValley Family Centers at (707) 965-5010.
Be the first to know
Get local news delivered to your inbox!