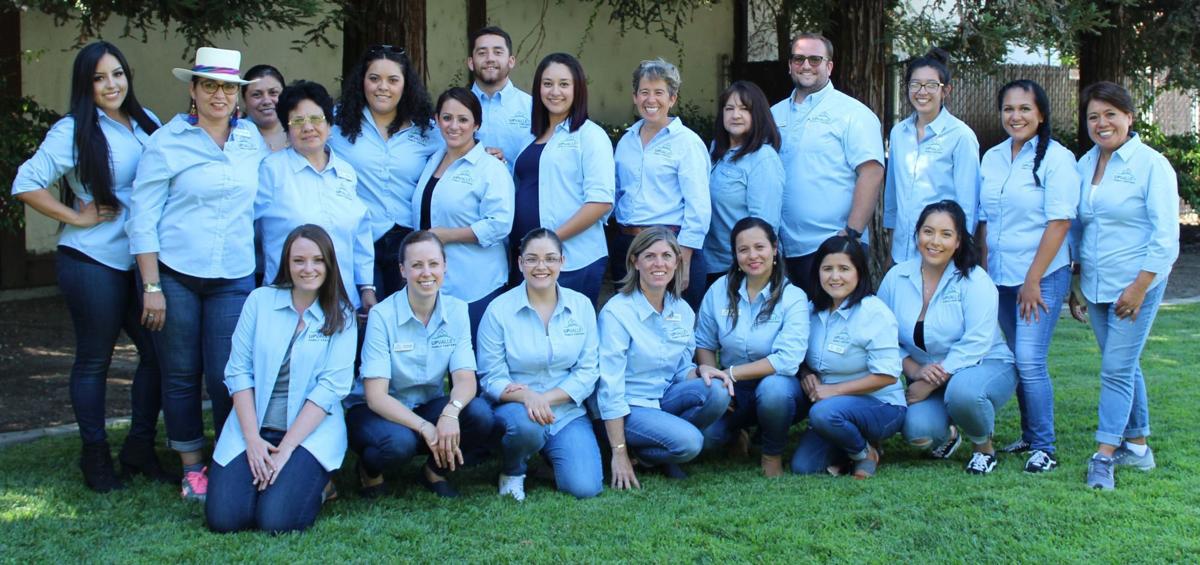 The UpValley Family Centers is committed to serving the community both in times of opportunity and in times of need. While complying with the county and state shelter-at-home orders, the Family Centers are providing the following services to support anyone impacted by this crisis during regular business hours, 8:30 a.m. to noon and 12:30 to 5 p.m. Monday through Friday.
- UpValley Family Centers is providing emergency aid for low- to moderate-income workers who face financial hardship resulting from the economic impact of the coronavirus. Aid is available to workers who live in Napa County, whose income is at or below 120% of Area Median Income, and who do not qualify for government sponsored unemployment or paid family leave benefits. For residents of Calistoga, St. Helena and surrounding areas, reach out to UpValley Family Centers to request an appointment. Please call (707) 965-5010 or email efa@upvalleyfamilycenters.org.
Residents of Napa, Yountville, and American Canyon should reach out to our partner, On The Move, to request an appointment. Please call (707) 363-8390 or email efa@onthemovebayarea.org.
Case Managers will call individuals back to assess household needs and eligibility. Next steps, including any required documentation, will also be discussed during this call.
This aid is available regardless of immigration status and will not be considered under public charge rules. This aid is not available to support small business needs. Small businesses should visit the Small Business Administration website for information: www.sba.gov/disaster-assistance/coronavirus-covid-19.
- Individuals who are working fewer hours or were laid off as a result of the coronavirus situation may be eligible for unemployment. Paper applications for unemployment benefits are available outside our offices in St. Helena and Calistoga, along with instructions for where to send or fax completed forms. Information and online applications can be found at www.edd.ca.gov/about_edd/coronavirus-2019.htm. UVFC staff are available to provide assistance by phone if needed.
- Our VITA tax assistance program is on hold, as the IRS has extended the filing deadline to July 15. We are not currently taking appointments for this program, but individuals interested in scheduling a time to file at a later date when our VITA clinic reopens, may call and leave their name and number.
- US Citizenship & Immigration Services is not taking appointments, doing biometric collections, or conducting oath ceremonies at least until April 1. USCIS field offices will send de-scheduling notices to applicants and petitioners with scheduled appointments impacted by this closure. If you are a current family center client with a question about your case, or if you would like to schedule a phone consultation to learn more about your rights, please call us.
- Census 2020 mailers have been sent out to all households. While sheltering at home, please take action and complete your census form, and do your part to assure our communities get the resources needed to weather situations like the COVID-19 pandemic in the future. You can complete your form online or by phone at 1-844-330-2020.
- UVFC staff are available to help Upvalley residents connect to safety net benefits and other resources for support. Please call us at (707) 965-5010 to be connected with a staff member. Services and assistance are available in English or Spanish.
The UpValley Family Centers continues to work in partnership with the Napa Valley Community Organizations Active in Disaster (COAD) and the County of Napa to provide accurate and up-to-date information to the public, and to make sure that the needs of our community are heard and addressed.
 Editor's Note: Because of the health implications of the COVID-19 virus, this article is being made available free to all online readers. If you'd like to join us in supporting the mission of local journalism, please visit napavalleyregister.com/members/join/.
Concerned about COVID-19?
Sign up now to get the most recent coronavirus headlines and other important local and national news sent to your email inbox daily.