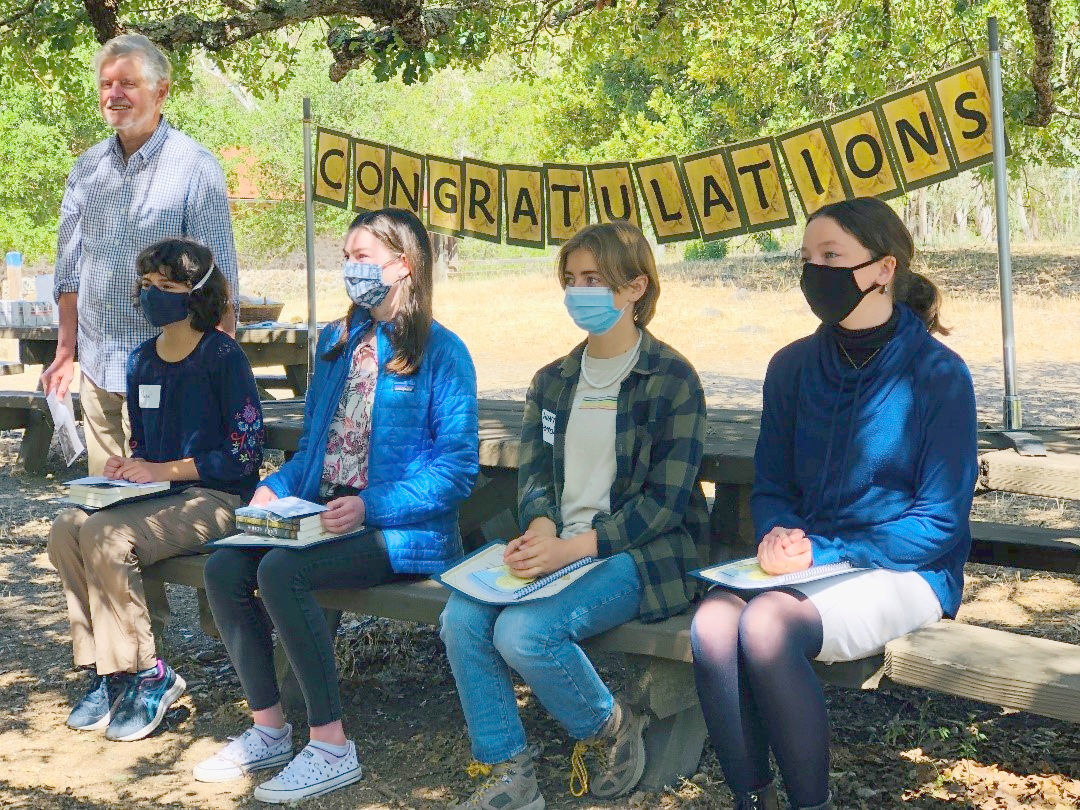 Huntyr Ammons, a Calistoga resident enrolled at the St. Helena Montessori School, is one of the winners of Jack London State Historic Park's 2021 Young Writers Contest.
The program, now in its sixth year, encourages middle school students (grades 6-8) to exercise their writing skills by creating an original 2,000-word story inspired by the works of Jack London.
• First Prize ($250): "Flowers" by Natali Cox, a sixth-grade student at Madera Elementary in El Cerrito
• Second Prize ($150): "Willow" by Keeley Graziani, a seventh-grader at Rincon Valley Middle School in Santa Rosa
• Third Prize ($100): "The Past and the Future" by Emma Visel, a sixth-grade student at Madera Elementary School in El Cerrito
• Honorable Mention: "Dove's Feather" by Huntyr Ammons, an eighth-grade student at St. Helena Montessori School
• Honorable Mention: "Fifth Floor by Alina Peterson, a seventh-grader at Hillcrest Middle School in Sebastopol
A total of 47 entries were received, coming from as far away as Maine and New Jersey. All students who entered the contest received a free pass for admission to the park, which includes one carload of guests.
The entries were judged blindly by a panel of volunteer judges (not park staff) who were not given the names or locations of the authors.
Each of the judges expressed how impressed they were with the level of writing from all contestants this year.
At the May 29 awards celebration, author Bo Kearns said in his opening remarks, "It's a pleasure to be among fellow writers. Jack London won his first contest at 17. You're already ahead of him."
This year's theme was "Coping with Isolation," an apt topic for kids navigating through the rigors of the pandemic. In Jack London's famous short story "To Build a Fire," the main character battles the fierce winter landscapes of the Yukon with only a few supplies and his wit and will to guide him. Even with the obstacles and pitfalls in his way, the greatest challenge is being alone on the journey with only the company of a wary dog.
Students entering the contest were instructed to create a fictional story in which their character takes a journey through an unknown land alone.
"The entries show how nature can inspire creativity, just as Jack London found in his many stories and in his life on the flanks of Sonoma Mountain, where everyone can find inspiration today," said Matt Leffert, executive director of Jack London State Historic Park.
The park is operated and funded by Jack London Park Partners, the first private organization to be entrusted with management of a state park on behalf of the people of California. Nearly all of funds to keep the park going strong are received from visitors, annual passholders, and donors.