Letter: Calistoga City Councilmember Don Williams comments on growth Upvalley. 
A story told by poet Claudia Rankine has Napa Valley Register Editor Sean Scully thinking about the role of race in our society.
Letter: Voting for one can be used as a tactic, but I also see it as a reminder to exercise the right to vote as one chooses.
Letter: City Council candidate Spiro Makras has shown poor instincts and judgment. We have three other qualified candidates to vote for.
Letter: The Calistoga City Council needs to revisit the mobile home park rent control ordinance.
How many Napa Valley WWII Veterans are turning 100-years old? More than one would think.
The illustrious career of Baseball Hall of Famer Tom Seaver has been lauded on the pages of the St. Helena Star, the New York Times and The Sa…
Commentary: Tom Brown asks if colleges and universities could operate for a few days without its president, administration or even faculty. 
On Friday, Oct. 2, the Napa County Farm Bureau Foundation will host its annual BBQ drive thru pickup dinner in St. Helena supporting Napa Coun…
A robot writes an essay saying they, too, can't survive without the human connection. 
Letter: Angwin's Tessa K. Henry says we need to open our eyes and change our behaviors to stop the threats to clean air and fresh water. 
Calistoga artist Karen Lynn Ingalls shares stories about baseball great Tom Seaver's support and appreciation of the arts.
Calistoga Roastery owner Clive Richardson shares a fond story about one of his regular customers, Baseball Hall of Famer Tom Seaver. 
Modern technology means newspapers are awash in data about their readers and how they interact with their stories, Editor Sean Scully says.
UpValley Family Centers is providing support for students and their families as schools engage in distance learning during the pandemic.
With heat, fire, smoke and virus, it is becoming increasingly difficult to be the Napa Valley tourists want us to be, wine educator Olivia L. …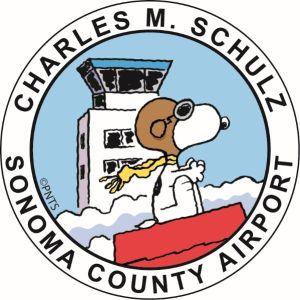 Charles M. Schulz Sonoma County Airport
Letter: Calistoga City Councilmember Don Williams summarizes the way the city council works.
Letter: Michelle Hickman remembers the Tubbs Fire, and is thankful for Cal Fire's base camp at the Napa County Fairgrounds.
Letter: Calistoga's Anne Pentland says we must pay attention and do the things necessary to fight climate change. 
Letters: Register online at registertovote.ca.gov or call (707) 253-4321 to have a registation form sent to you.
How do you approach your senior years?  How about approaching each day with a brand-new attitude, treating it as a gift?