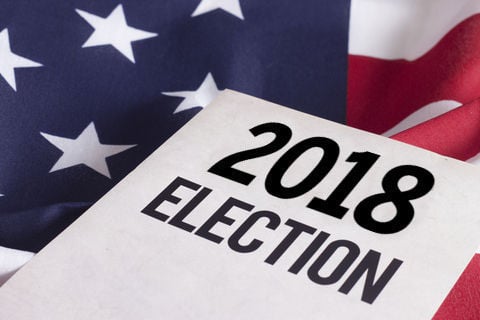 Q: What do brain surgery, fine dining and local elections have in common?
A: It's better to have them all done right than done quickly.
We had only one question for our most recent guest, Registrar of Voters John Tuteur: Why did it take so long to count Napa County's votes following the Nov. 6 election?
It took him more than an hour to answer, and although we don't have space here to delve into the level of detail that he did, we came away more confident and satisfied than ever with Tuteur's management of our elections.
There were a few reasons that it took Tuteur 27 days to certify the election, but the main reason is accuracy. Every step in his laborious process is aimed at ensuring that each voter's intent is reflected in the final tally.
There are a few things the county could do to speed up the count. In our opinion, none of them are advisable.
First, we could go back to using polling places, where poll workers confirm your identity on the spot. That's much quicker than the current system of comparing the signature on each ballot envelope to the signature the election division has on file.
The downside? Polling place elections have substantially lower turnout than vote-by-mail elections. Tuteur reported a 73 percent turnout in Napa County for the November election, the highest local rate for a California midterm in over a century. The higher the turnout, the more the results truly reflect the community's wishes. Getting a quicker count isn't worth jeopardizing democratic participation.
Second, Tuteur's department could invest taxpayer dollars in a $250,000 scanner that would compare the signatures.
The downside? That's an awful lot of money, Tuteur doesn't have room for the machine in the office, and he estimates it would only shorten the process by a day or two. Again, not worth it.
Third, we voters could voluntarily send in our ballots as early as possible. Sixty percent of the ballots in the last election were turned in on Election Day, which translates into a lot of post-election counting by Tuteur's staff of five employees and six temps.
The downside? A lot of us cherish the ritual of voting on Election Day, even if we're just dropping an envelope in a box or marking up our ballots alongside family and friends. Election Day voting also allows us to change our minds in response to late-breaking campaign developments, and to thoroughly research the propositions.
Late voting and a commitment to accuracy weren't the only factors behind the long wait. Tuteur also had to deal with California's two-year-old provisional voting system that allows voters to register as late as Election Day.
Those provisional ballots – 700 in this election – go into a separate pile and may only be counted once Tuteur's staff ensures that those voters didn't already cast ballots in the district where they were previously registered. That means waiting for those other agencies to report who has and hasn't voted.
Tuteur's staff worked more quickly than you might think. Eight days after the election, 97 percent of the votes had been counted. The only suspense came in close races for St. Helena mayor, Calistoga City Council, American Canyon City Council, and the American Canyon hotel tax, which ultimately failed by only 13 votes.
Tuteur released his final uncertified count on Nov. 29. Then his staff had to conduct a legally mandated 1 percent manual tally to ensure that the optical scanners that read the ballots did so accurately.
Tuteur's exhaustive answer to our question revealed a watertight, triple-checked system that's resistant to hacking or manipulation – and clearly out of step with our frenzied culture of instant gratification, social media and 24-hour news cycles. Tuteur's meticulous process minimizes sloppiness and errors — just look to Florida to see the chaos that can result from a poorly run election.
Local elections are not an "American Idol" contest. They're the cornerstone of our democracy. And they're worth the wait.
The Star editorial board consists of editors David Stoneberg and Sean Scully and community volunteers Norma Ferriz, Christopher Hill, Shannon Kuleto, Bonnie Long, Peter McCrea, Gail Showley and Dave Yewell.