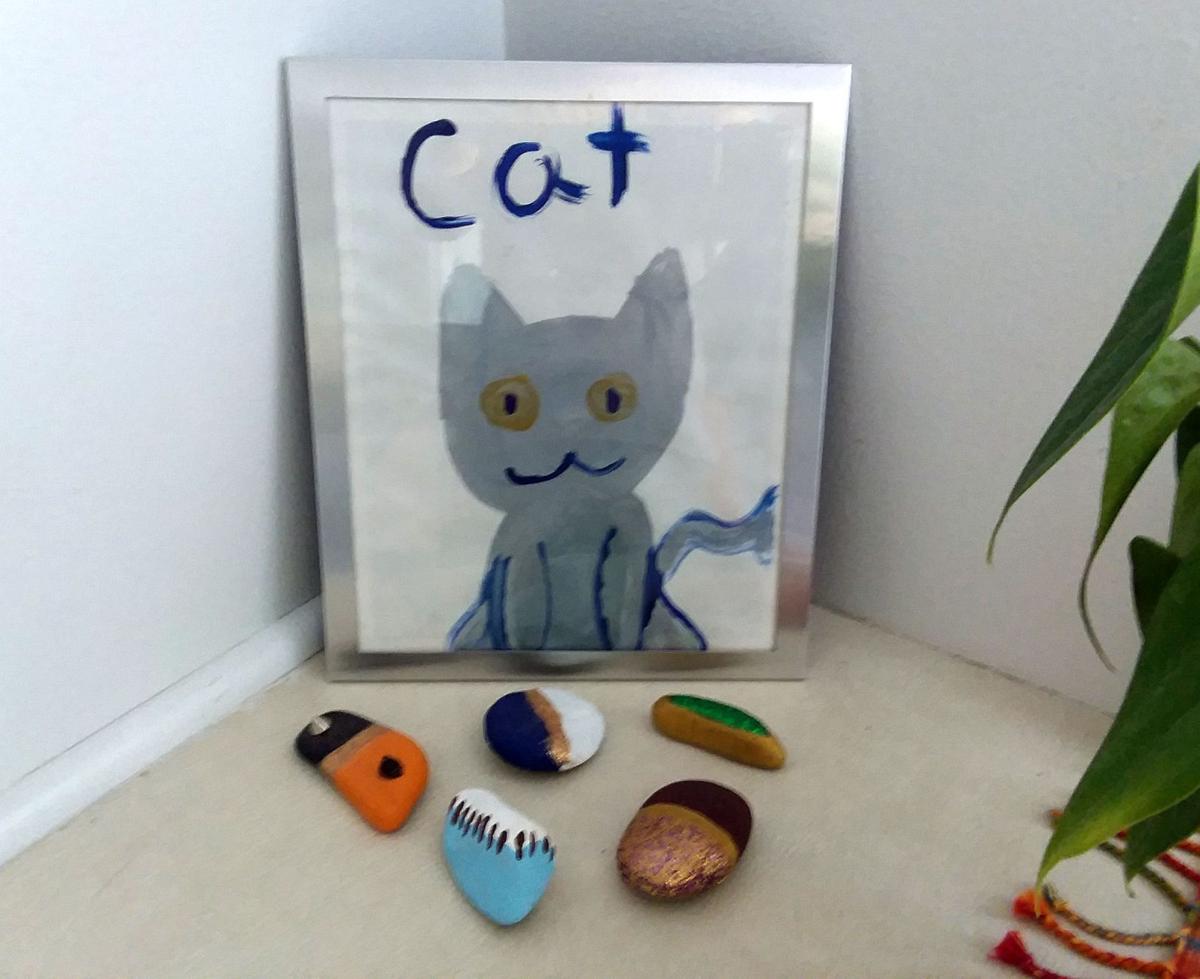 For some people, giving comes naturally. Others need a little convincing.
Charles Dickens' Ebenezer Scrooge needed to be visited by three ghosts who showed him his own unhappy, miserly past, present, and future, which caused him to have a change of heart.
In a moment of revelation, Dr. Seuss's stingy Grinch, the one who stole Christmas, discovered love and generosity and his heart, it was said, grew three times its size.
That's what giving does. It brings us out of our miserly, complaining heads and into our hearts, with a satisfying ending.
In my case, the convincing I needed included monthly pep talks to myself. I joined the Big Sisters Big Brothers of America program about five years ago. My Little Sister lives in Napa, and our visits were usually on a Saturday that required the long drive down there. In lousy weekend traffic, with plenty of time to think. Our time together always ended up taking the entire day, one of my only days off during the week, when I could be sleeping in. Or cleaning out the hall closet — finally — or planting an herb garden. Or starting that novel I've been meaning to write. How much gas am I using? Who signed me up for this anyway?
When I met "Elena," she was 8 years old, and living with her single mother and several brothers and sisters in a 2-bedroom affordable housing complex. She was a very introverted kid who had suffered a trauma at an even younger age. What I could offer her was my time, and fun activities like cooking classes for kids at the CIA Copia, or just an afternoon walk by the river and a frozen yogurt treat.
Thanks to tickets generously donated to the program, I was also able to take her to her first ballet, "The Nutcracker." Afterwards, she asked the logical, yet unexpected question, "Why didn't they (the dancers) say anything?" Which gave me pause to realize I should have done a little more explaining beforehand. 
More often, I drove to Napa and picked her up, brought her back to my place in Calistoga where we would paint, do crafts, or make slime (corn starch and water).
It turned out she was very creative. She was free-wheeling and experimental with the paints and much more willing to experiment with arts and crafts project than I was. Over time, I began to realize the gifts that she, unknowingly, was giving to me. She taught me that it was OK to paint outside the lines, in more ways than one. Whereas I am always meticulously trying to "get it right," trying to stay within some preconceived notion of artistic boundaries, and often disappointed with the results, she experimented, and if the results weren't perfect, just moved on to the next project.
Afterwards, I would drive her back to Napa, and drive back to Calistoga to a normally tidy house, now messy with used paintbrushes, half-empty cups of cold, hot cocoa, scattered scraps of colored paper, painted rocks, and blotches of dried Elmer's glue. (Helpful hint: Glitter gets EVERYWHERE.)
The program asks for a 1-year commitment, and the four years I was with the program sped by. Unfortunately the pandemic took its toll on our visits.
It's better to give than receive is easy to say but once truly experienced, a little something opens up inside and surprises you. Giving gets you out of the bubble of yourself, the constant mind chatter that tells us we could be doing something like cleaning out a closet, and opens our hearts.
We all have something to offer whether we think we might or not. A time commitment with the Big Sisters Big Brothers program, or Upvalley with CLARA or CLARO, or Napa Valley's Girls on the Run isn't for everyone. But there are an abundance of other opportunities to get out and volunteer in our community: The Soroptimist's Read Aloud program is looking for readers for the elementary school, and it's only an hour or so's obligation. There are the food banks, the community garden, mentoring at the high school, and Coastal Cleanup Day. Provide a foster home for a dog or a cat with Wine Country Animal Lovers, join the Rotary Club, or if you are veteran join the American Legion.
If you have a busy family and a job and house to take care of, pick up a couple extra cans of food at the grocery store and drop them off at the food bank on your way home.
A slight warning, giving can become habit forming, but giving of your time or resources is never a regret. Putting a smile on someone else's face today will put one in your heart for years to come. 
Until I met Elena, it never crossed my mind that one day I'd be fondly displaying a 10-year-old's watercolor portrait of my cat in my living room, and way too many painted and glittered rocks.