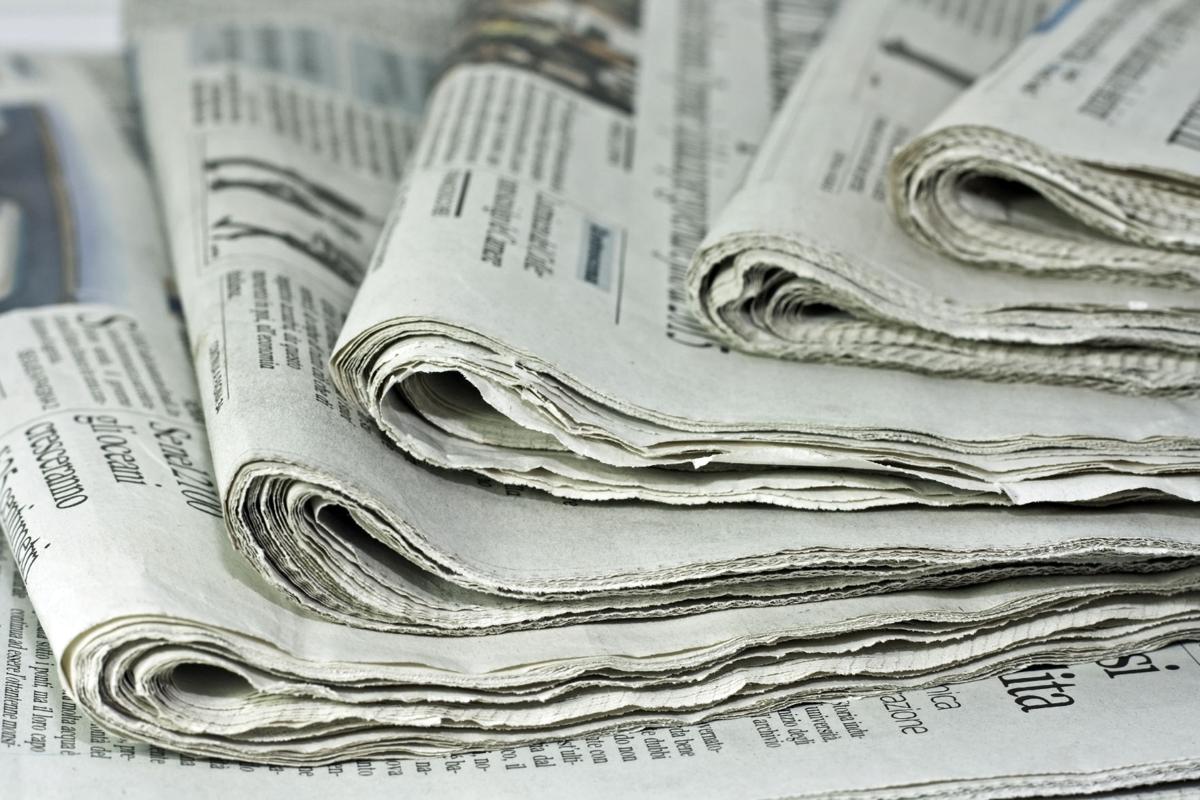 The good news is, over the past couple of weeks I've gotten many calls from readers I've never heard from before.
The not so good news is you were calling because your paper hadn't been delivered.
But, I'm 99% sure the current delivery issue has been solved, though it may take another week for it to get completely sorted out, so hang in there. As I mentioned when each of you called, you can always swing by the office at 1705 Washington St. to pick up a copy, or I'd be happy to drop one by your house, as I did with someone on Mountain Home Ranch last week. I draw the line at driving out to Carmichael or San Carlos, however, though it was nice to speak with those longtime subscribers and former Calistoga residents on the phone and your delivery issues should be resolved as well.
It happens every now and then that we get a new driver, or in this case it's more complicated, where there was an issue with labeling, and the Sacramento and the Calistoga post offices, and more that's beyond my reach.
(And no, it's not some plot we've cooked up to get you all to subscribe online, though it does seem a natural segue, and Sean, my boss, would love for me to mention that rates are dirt cheap right now, but that's not where I'm going with this.)
Dolores is one of our unsung heroes in the Napa office. She handles circulation issues for the Napa Valley Register, the St. Helena Star and The Weekly Calistogan. She well knows that people can get a little testy when they don't get their paper and she's also adept at remaining calm under pressure and reaching out and communicating with each and every delivery problem.  
There is good news as well and you may have noticed (for those receiving the paper) that it has been consistently 16 pages over the past couple of months. That's due to more advertising and a new modular format. It gives the paper a more overall consistent feel, and we are grateful to our advertisers.
It also means that I have more space to fill with content. So you may be noticing more stories about Napa Valley in general, interspersed with Calistoga news. As events and venues continue to open with the waning of the pandemic, however, I fully expect more Upvalley-specific features.
But getting back to the team down in Napa, and on another note, City Editor Kevin Courtney is retiring this week after a nearly half-century at the paper. I've been with the company for a mere three years, not including a one-year stint at the St. Helena Star.
Usually, Calistoga is kind of like a blip on the Napa team's radar. It's only natural when you're in the big city and Upvalley seems far away.
But in the few years I've been on the beat, situations have required closer teamwork. Namely the wildfires. During the Kincade Fire I especially remember reporting to Kevin daily the communication from Cal Fire, based at the Napa County Fairgrounds. In the face of extreme conditions, I can tell you he is a calming influence.
In less stressful times, Kevin also has an endearing and droll sense of humor, once commenting, perhaps with some jealousy, that we Upvalley people, with our weekly publications, probably spend all our time going to lunch. 
That might not be entirely true but we do know the advantages of small-town life. So while we're up here at the northern end of the valley may have to speak up to get attention sometimes when things go awry, that certain amount of distance is kind of why we like it here, right?