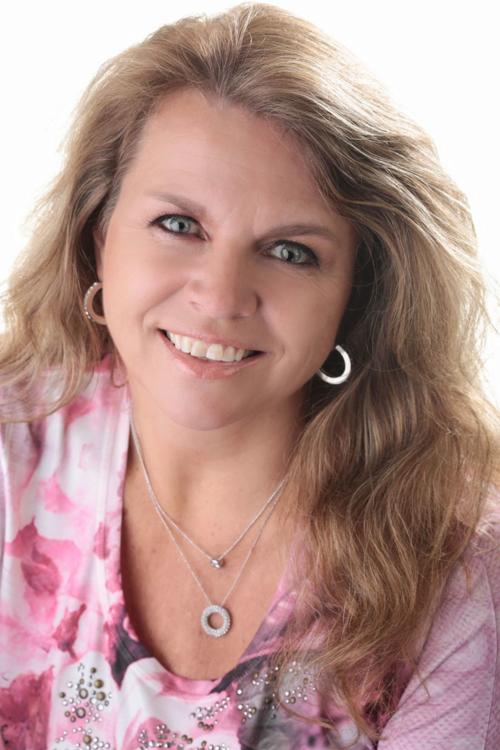 My annual ski vacation came up, and this time I had chosen the beautiful slopes in Colorado. On my trip out there, I got some last-minute shopping done. While I walked around in the store, a woman right next to me started coughing and sneezing — I couldn't get away fast enough, trying not to breathe in while I was walking. The incident stuck in my mind… What if she had the COVID-19 virus? Did I get infected?
A few days later, I woke up from a deep sleep abruptly. Something was very wrong.
Gasping for air, I wasn't able to breathe; the air barely reached the top part of my lungs. I panicked. My heart started racing, and I was sweating. Fearful thoughts shot through my mind. What is happening? Why can't I breathe? Is the virus destroying my lungs? I looked around the room. No phone anywhere. Where is my cell phone? I was all by myself and tried to call for help. I couldn't make a sound. I frantically tried to push air into my lungs and felt this barrier; it didn't work. I was getting more and more desperate. Who can help me now? What if I die? High amounts of adrenaline were in my bloodstream now, and are known to cause arrhythmia and heart attacks.
Entirely overwhelmed by my emotions and helplessness, I was trying not to pass out. I only had one thought — I have to start to take control of the situation.
I used the little breath I had to tap into the mental patterns that focus my mind and let me connect with my center. This allowed me to become incredibly focused, and all thoughts and feelings subsided. I still couldn't breathe any differently, but I felt the panic and fear dissipating, my body relaxing. I was starting to feel calmer; my heartbeat slowed down. The barrier to breathing deeper was still there, but I noticed after a few minutes how it was giving way. Slowly the breathing was expanding to other areas of my lung, bringing about more calm and helping my body to relax. After about an hour from that first scary moment, I had returned to a relaxed state breathing normally.
What happened? How was I able to take control?
Through practice, I have been able to pattern my mind by leveraging specific Physical Intelligence techniques. Over time the patterns I created have become natural; they are now part of my mental landscape, and I can use them anytime I want. The pattern I used allows me to laser-focus my thinking and disengage from my emotional state.
Anyone can learn how to do this — all it takes is time and the right approach. Most importantly, it can be a life-saver to manage critical situations like mine.
What is Physical Intelligence?
Our Physical Intelligence includes all of our mental, emotional, and physical processes, which exist at a level below our cognitive mind and are inherent in our body. Not always understandable, its mental, emotional, and physical patterns have tremendous influence over every aspect of our body and our mind. For a long time, the non-cognitive part of the brain was considered off-limits, but this is no longer true. Using the right tools and techniques, this part of our mind is now accessible. Through tapping into our Physical Intelligence, we can generate strong mental, emotional and physiological patterns that allow us to take control of our mind, emotional and physical state -plus it opens the door to exploration of the subconscious — an exciting journey!
Physical Intelligence is the avenue to gain deep insights into our conditioning and to build essential competencies that help us reach the goals we aspire. We can learn how to control our anxiety, addictions and deeply rooted fears. Or we can use it to enhance our mental functions like, for example, the mental focus of an athlete, the profound levels of self-awareness of a great leader or gaining awareness of our bias in thinking. It doesn't stop here; we can develop key competencies that help move us forward to reach the goals we want to achieve — like building our motivation, grit, determination, and resilience. Having this exquisite control over my mind is what helped me take control of this unfortunate situation. And since we never know what life is going to throw at us next, my piece of advice is to invest in the quality of your mind to be prepared!
Accessing your Physical Intelligence is not a cure for a Coronavirus infection, but can help alleviate some of the symptoms and pains.
Martina Wagner, Ph.D., is a Calistoga resident and author of 'Physical Intelligence: An Introduction.'
Martina Wagner, Ph.D., is a Calistoga resident and author of 'Physical Intelligence: An Introduction.'
Concerned about COVID-19?
Sign up now to get the most recent coronavirus headlines and other important local and national news sent to your email inbox daily.