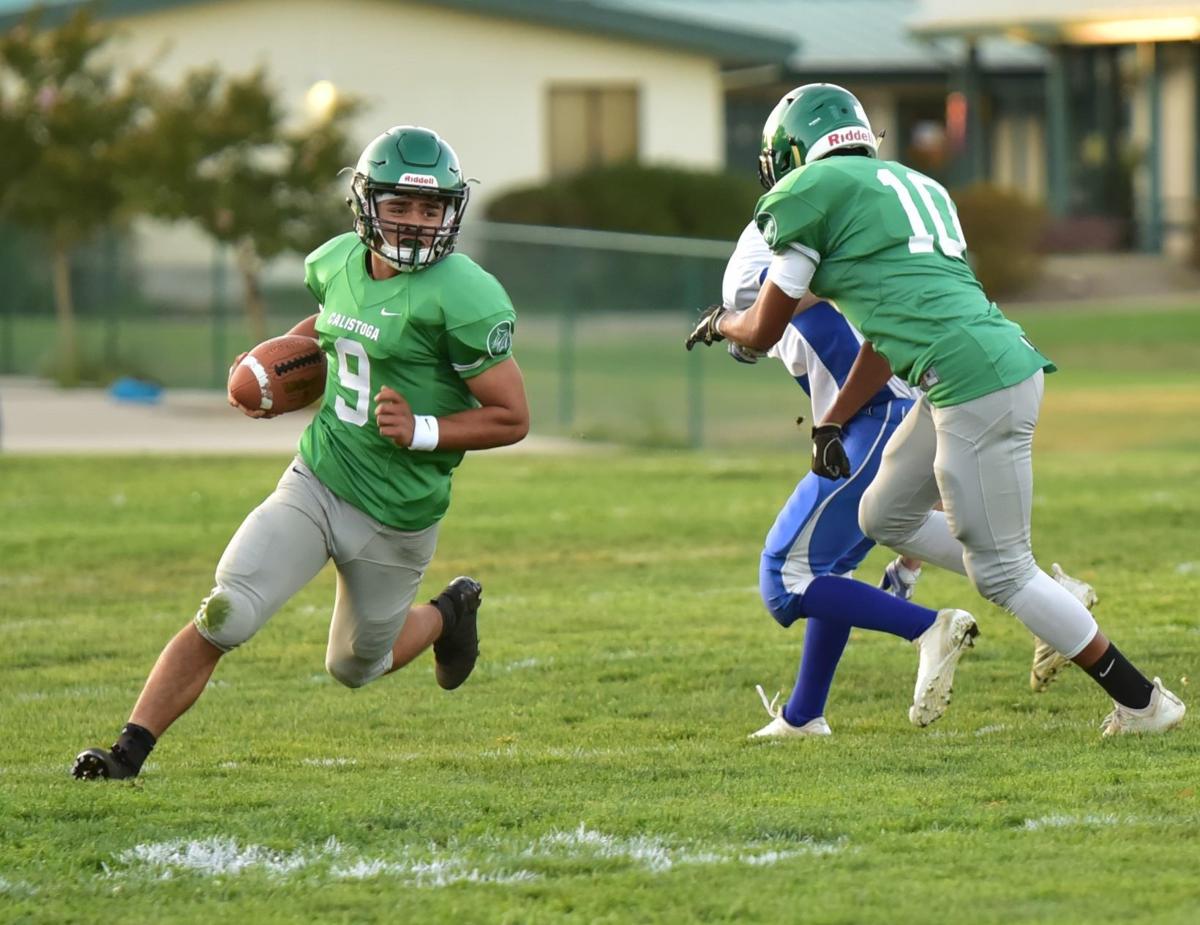 With the 2019-2020 school year now in our rear-view mirror, The Calistogan sports staff is turning its attention to the Calistoga student-athletes that are returning to play sports in 2020-21.
We know there are still many questions surrounding the fate of sports during the coming school year, and currently we don't have many answers. But we do know that sports will return at some point. It's not a matter of if, but when.
With that in mind, we're continuing our Up & Comers series, which will highlight rising stars and players to watch for whenever organized sports do return to the area.
For our second edition we're featuring Christian Caldera, Jose Sanchez and Julia Heth.
Christian Caldera
Sports: Soccer, football, basketball, baseball
In his first two years of high school, Caldera has yet to encounter a sport he hasn't been able to master. The four-sport athlete has been a dynamic athlete since his freshman year.
In football, he's been the Wildcats' starting quarterback since day one. As a freshman he was second on the team in rushing and threw for 12 touchdowns while as a safety he also led the team in interceptions, was second in tackles and had three pick-sixes en route to being named to a first-team all-defense selection for the North Central League III on top of being a Napa County Player of the Year finalist for the 6-4 Wildcats.
He followed that up with another strong campaign as a sophomore, where he led the team in scoring, rushing, total yards, interceptions and pick-sixes. He also led the Wildcats to their first playoff win in a decade, was once again a first-team all-defense selection in the NCL III and was named a finalist for the County Football Player of the Year award.
"If I was an NFL owner, I wouldn't have enough money to pay him," said Calistoga High head football coach Jim Klaczak of Caldera after the sophomore had 239 rushing yards on 23 carries with 6 touchdowns in a 64-29 win over Upper Lake last September. "He is special, and there is no two ways about it."
In soccer, he was a second-team all-league selection with 14 goals and five assists in 16 games for the NCL II league champion Wildcats as a freshman and was a finalist for the Napa County Boys Soccer Offensive Player of the Year award. He helped lead the Wildcats to another league title his sophomore year and was a second-team all-league selection for a loaded squad that made the semifinals of the NCS playoffs in the fall. He had 22 goals and two assists on the year and was a County Player of the Year finalist.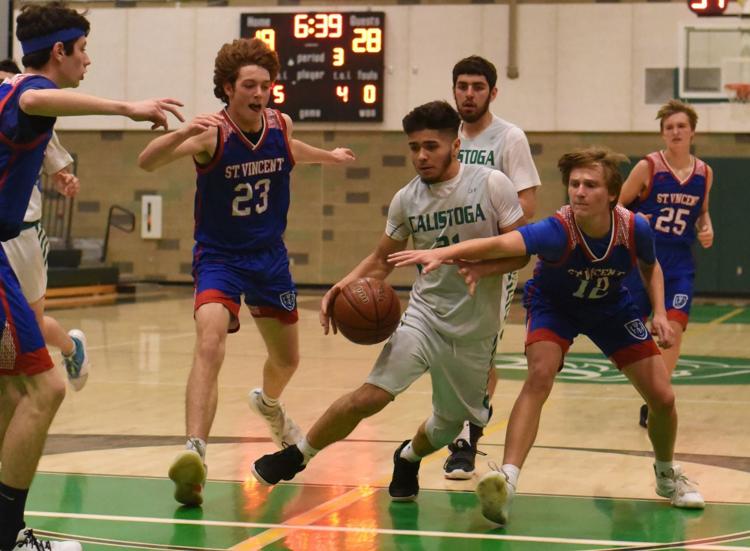 On the basketball court, he's the Wildcats starting point guard and, as a freshman, helped lead them back to the playoffs for the first time in 12 years. The same year he was a first-team all-league selection and was named the County Boys Basketball Newcomer of the Year. As a sophomore this past winter, he once again helped the Wildcats back to the playoffs, winning the program's first league title in almost three decades in the process. He led the team in scoring at 16.7 points per game and was named the Co-MVP of the NCL IV as well as a County Player of the Year finalist.
"Everything ran through him; he established the tempo for our team," said Calistoga High boys basketball co-coach Cesar Cruz of Caldera after his sophomore season. "He matured during the course of the season, and by the end of the season he was responsible for our team taking a better approach to the game. He learned the importance of discipline on both sides of the court."
In baseball, he batted .388 in 16 games as a freshman with 6 RBIs, 4 doubles, 2 triples and had 22 stolen bases, earning him a finalist spot for the County Baseball Newcomer of the Year award. He wasn't able to play much this spring before the COVID-19 pandemic wiped out his most recent season.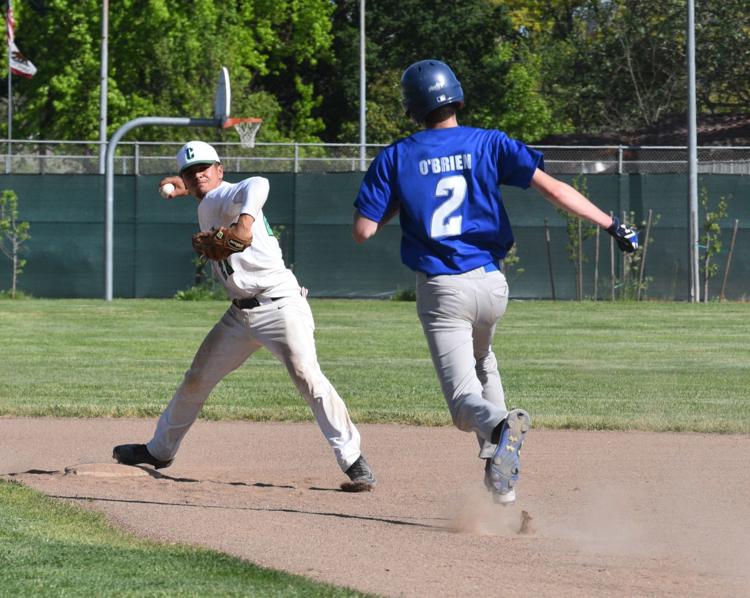 Caldera has already accomplished more than in his first two years of high school sports than most athletes do in their entire careers. And somehow, it doesn't seem like we've even seen his best yet.
Jose Sanchez
Last fall was Sanchez's first playing for the Wildcats boys soccer team. He saw his role expanded as the season progressed and proved to be a valuable teammate as the Wildcats swept through their competition en route to an undefeated league season and a second consecutive league title.
Though he was not named to any all-league teams in the North Central League II, he was named a finalist for the County Boys Soccer Newcomer of the Year award and first-year head coach Charley Hester reported that he was probably the team's most improved player.
"He was an inexperienced player but had a great work ethic in practice," head coach Charley Hester said. "Early in the season he played during some of the games where we were in the lead by several goals, and later in the season scored some crucial goals and made some great defensive plays. I will be counting on him next season to be a starter."
The Wildcats return a majority of their starters next season, including all six of their all-league player.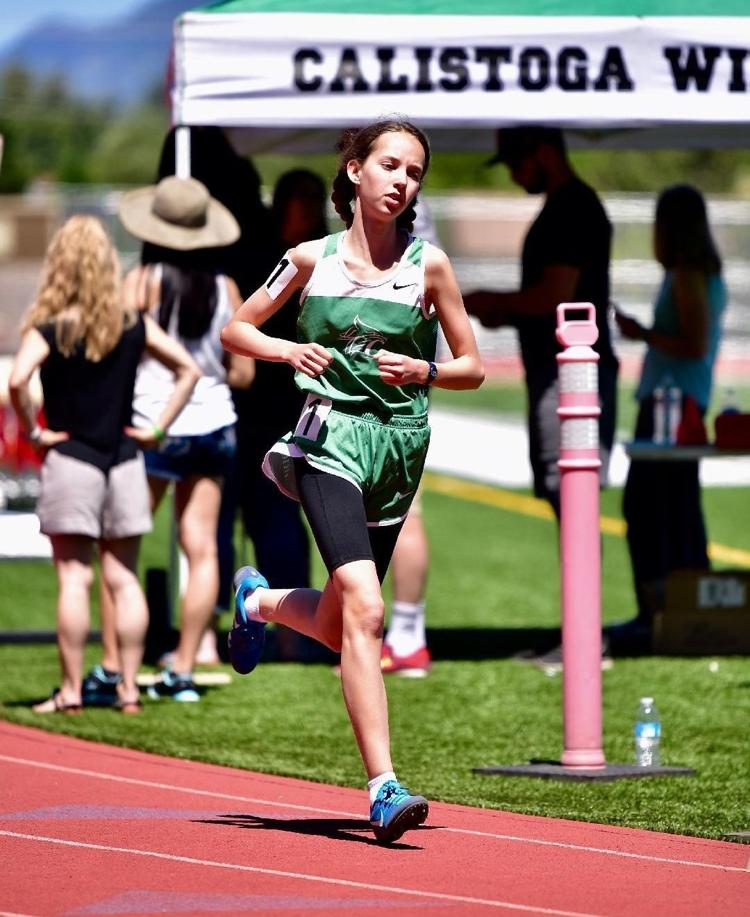 Julia Heth
A three-year member of the Wildcats track and field program, Heth was off to a nice start this spring before the season was abruptly ended. She ran a personal record in the 800-meter with a time of 3 minutes, 3.38 seconds at the Big Cat Invitational on March 7, the only meet Calistoga was able to compete.
Her best season to date came her freshman year when she set the majority of PRs. In the 1,600, she finished 6th at the CMC Championships with a time of 6:12.27 and followed that up with her personal-best time of 6:05.77 at the NCS Class A Meet.
The same year, she recorded a personal-best in the long jump with a mark of 11-feet, 9-inches.
If she finishes out her high school career in track and field her senior year, she'll likely be one of the Wildcats top competitors next season.
Contact Gus via phone at 707-304-9372 or email at gmorris@napanews.com. Follow him on Twitter @JustGusMorris.
Be the first to know
Get local news delivered to your inbox!