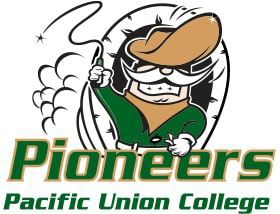 Pacific Union College in Angwin announced on Friday that the school would be adding two new sports — men's volleyball and women's soccer — at the start of the 2020-21 school year.
Women's soccer will begin its inaugural season this upcoming fall while men's volleyball will be held next spring. These will be the seventh and eighth sports team at PUC.
It is unclear whether these sports will be immediately joining the California Pacific Conference.
Athletic Director and head women's volleyball coach, Richie Silie, is heading up the expansion.
According to press release announcing the decision on Friday, Silie "believes that Pacific Union College was founded on the principle of educating the entire person—mentally, spiritually, and physically."
"We (Pacific Union College Athletics Department) aim to provide as many opportunities as possible to support that mission," he added in the release.
If you interested in participating in either one of these sports, the school is accepting informal applications. Go to pioneersathletics.com and go to the "Recruiting" tab.
The school is also looking to hire head coaches for these new sports. More information can be found on the PUC website's "Human Resources" page.
For any other questions, comments or concerns, contact Silie.
Men's college basketball
Pioneers drop pair of key CalPac games
PUC dropped both of its CalPacs games last week, falling to visiting Cal Maritime, 72-64, on Thursday and to Simpson University, 80-72, on Saturday.
The losses drop the Pioneers to 5-7 in conference play and 8-15 overall. The rough week also dropped them from a four-way tie for third in the conference standings to a tie for fifth with Benedictine-Mesa University. The Pioneers are two games back of both Cal Maritime and Simpson with just two games left.
On Saturday, Isaiah McCullough paced the Pioneers with 21 points and 8 rebounds. Chris Jones chipped in 16 points and 6 rebounds in the loss to the Redhawks (15-9, 7-5 CalPac).
Against the Keehaulers (19-7, 7-5) on Thursday, McCullough and De'Rajee Austin led the Pioneers with 14 points and 3 rebounds apiece. Austin also had 3 steals.
Cal Maritime had four players score in double-digits, highlighted by Zavier Lucero's 16-point, 21-rebound, 5-assist performance.
The Pioneers will finish the regular season with final home games this week.
They'll host Benedictine-Mesa on Thursday at 7:30 p.m. and Embry-Riddle on Saturday at 8:30 p.m. for senior night.
Women's college basketball
Pioneers pick up first win
It's been another trying winter for the Pioneers but they finally got off schneid last week, picking up their first win of the season.
Behind another double-double from Jasmine Peete, they downed Cal Maritime, 58-45, on Thursday.
Peete led the way with 19 points and 15 rebounds. Olivia Crigler scored 15 points in support against the Keelhaulers (4-22, 2-10).
Peete recorded her 10th double-double of the season on Saturday against Simpson University, albeit in an 80-56 loss. She scored 17 points, grabbed 11 rebounds, dished out 4 assists and snagged 3 steals but it wasn't enough.
Precious Jackson led Simpson (6-21, 4-7) with 20 points and 11 rebounds.
The Pioneers (1-21, 1-11) will finish out their season this week hosting Benedictine-Mesa on Thursday at 5:30 p.m. and Embry-Riddle on Saturday at 6:30 p.m. for senior night.
Contact Gus via phone at 707-304- 9372 or email at gmorris@napanews.com. Follow him on Twitter @JustGusMorris.
Be the first to know
Get local news delivered to your inbox!