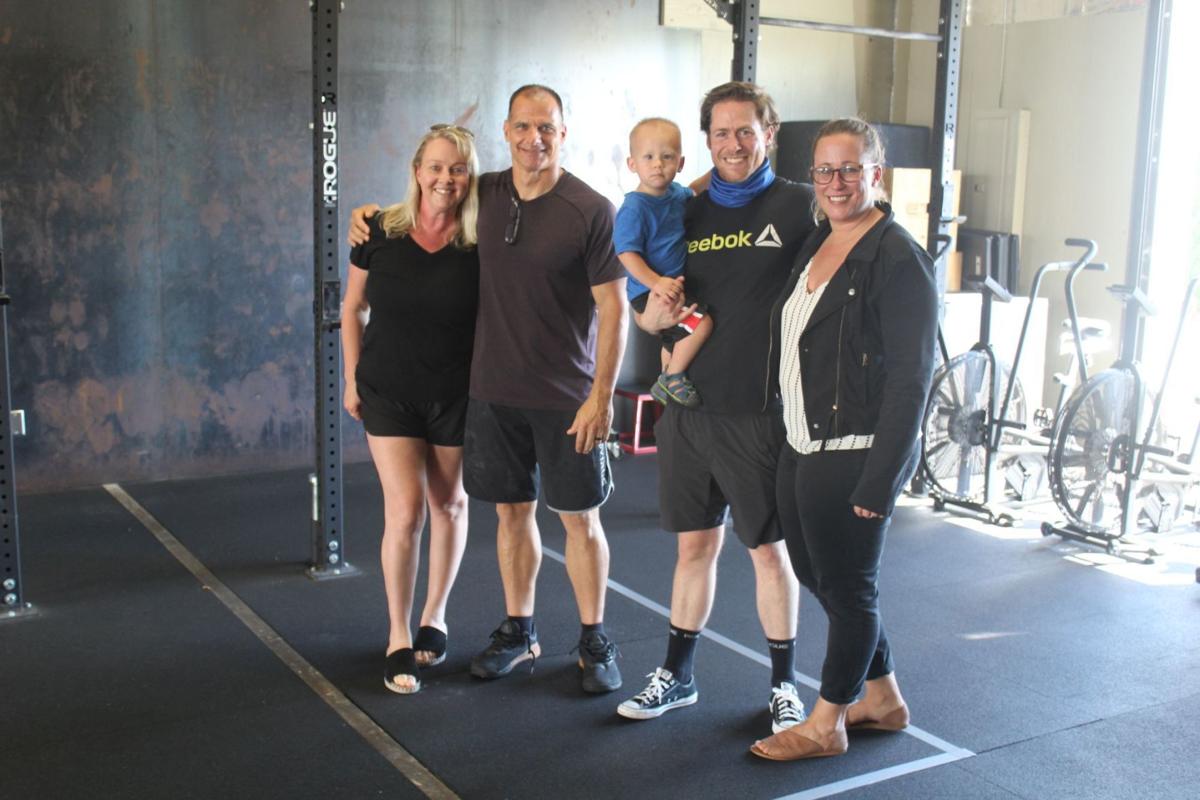 Matt Cia, co-owner of Core Community Fitness in St. Helena, is headed to the CrossFit Games to compete at the highest level of the sport in Madison, Wisconsin July 26-28.
Cia was in two worldwide online competitions — the first one being the Open Men 50-54 with more than 7,000 participants, where his placement earned him an invitation to the next competition, where 600 were invited — and placed in the top 20 to qualify for the CrossFit Games.
"We are very excited about his third trip there," said Core Community Fitness co-owner Stephanie Grimes.
Grimes said Core Community Fitness is making shirts and planning an Aug. 21 fundraiser for St. Helena 6-year-old Emilio Moore, who has a tumor on his leg and has been undergoing intense treatments before he has surgery. Grimes said the funds raised will go directly to MIB Agents, whose mission is to "Make it Better" for children with a type of bone cancer called osteosarcoma.
Grimes said Moore loves bees, so the fundraisers' theme is "Bee Brave, Bee like Emilio." At the August event, Grimes said, "we are planning on doing a team run and workout in honor of Emilio with a suggested donation to the family and/or MIB."
The MIB Agents Virtual 5k/Half Marathon/Marathon started June 1 and runs through Aug. 31.
"We are one of the many families that are raising awareness for osteosarcoma this year because of the unfortunate diagnosis our son Emilio received this May," said Emilio's mother, Patty Sanchez, on the fundraiser page at bit.ly/36PH4Nf. "Like so many families, we have been thrown into the world of pediatric sarcomas overnight, and have not had the chance to reflect on the severity of this childhood disease. Sarcomas are an incredibly rare form of cancer that can manifest themselves in practically any part of your body. It begins with the most subtle symptoms that a child, parent and physician may dismiss as growing pains, a bruise or fatigue, among many others. Emilio first complained of nightly pain in his right ankle and it wasn't until we noticed the large mass on his calf that we were able to get him the proper and immediate care that he needed.
"While Emilio doesn't have osteosarcoma specifically, he has an even more rare form of sarcoma called Undifferentiated Pleomorphic Sarcoma (UPS). Sarcoma specialists from UCSF, CHOP, MSKCC, and MDAnderson Cancer Center/Cooper have independently agreed that his tumor requires aggressive chemotherapy and surgery to remove the mass that has radiated out from his right fibula. The tumor mass has diffusely invaded his calf muscle and the proximity to critical nerves and arteries will require a very complicated surgery that hopes to save his limb, with amputation being a very possible scenario.
"Emilio has faced the uncertainties of treatment and its severe side effects for the last three months, with the courage and bravery that a 6-year-old boy should never have to experience. On the days that he isn't nauseated, exhausted, poked by needles, tested and scanned by numerous devices, or in the least amount of pain, he continues to be a happy young boy who loves to play with his older brother, Joaquin, and be doted on by his big sister, Lucia.
"We are asking you to please consider a donation to this organization, Make It Better, to help families like ours that began their journey with very little information but can now rely upon the experience and emotional support of other families with loved ones that have been diagnosed with osteosarcoma. Our gym family at Core Community Fitness will be sponsoring a Work-Out-Day, fundraiser, and picnic catered by Emilio's dad, Ryan, on Saturday, Aug. 21. CrossFit workouts are known to honor fallen heroes. Emilio, we hope to honor your remarkable spirit and bravery and take a brief moment to reflect on the emotional and physical struggles that you and so many other children continue to face. You have shown us how to love, appreciate life, and have hope. Let's Bee Brave and Bee Like Emilio."