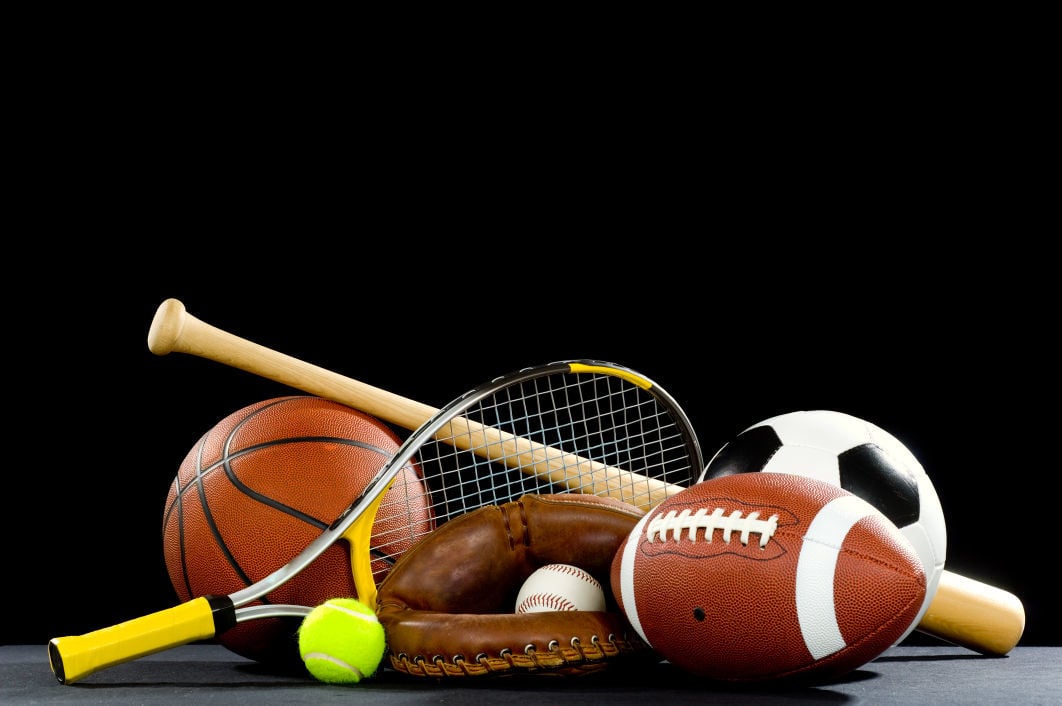 North Bay Basketball Academy camps start Dec. 30
The North Bay Basketball Academy Winter Camps will be Dec. 30, Dec. 31, Jan. 2 and Jan. 3 at Harvest Middle School, from 9 a.m. to 3 p.m. each day, providing a fun and competitive learning environment.
There will be a camp for kindergarteners through second-graders, and one for third- through eighth-graders. Fundamentals such as ball handling, passing, shooting and defense will be emphasized.
Campers will be broken up into various groups by age and skill level. They will take part in various contests at skill development stations, and have a chance to put their skills to use in many competitive scrimmages and games. At the conclusion, each will get a detailed player evaluation to take home.
The NBBA kindergarten through third-grade league will be held Sundays, Jan. 12 to Feb. 23, at the Boys and Girls Club of Napa gym and be led by NBBA coaches. Each day will start with a 45-minute practice focusing on the fundamentals of ball handling, shooting and offensive footwork, followed by 45 minutes of games.
Laps for Charity to support Sonoma County kids Jan. 11
Ever dreamed of tackling the Sonoma Raceway road course in your own car? You can enjoy some high-speed thrills, all in the name of charity, as the Sonoma chapter of Speedway Children's Charities hosts its seventh annual Laps for Charity on Saturday, Jan. 11.
This once-a-year-opportunity invites participants to take their vehicle for a few laps around the 12-turn road course. For $150, the experience includes a pre-lap classroom safety briefing with professional drivers, three lead-follow laps around the 2.52-mile circuit, a picture of the car on track, plus a "hot lap" in the instructor's car.
All proceeds benefit Sonoma County youth organizations through SCC, the charitable arm of Sonoma Raceway that has distributed $6.8 million to Sonoma County youth groups since 2001.
Time slots are available between 11 a.m. and 4 p.m. Jan. 11. Participants must be at least 18, and passengers are not permitted. All cars must have shoulder strap seat belt restraints and mufflers, and pass a basic technical inspection. For more information or to reserve a spot, visit bit.ly/2YNWkWk or contact Cheri Plattner at cplattner@SonomaRaceway.com.
Speedway Children's Charities is the charitable arm of Sonoma Raceway. Speedway Children's Charities' mission is to care for Sonoma County children in educational, financial, social and medical need in order to help them lead productive lives. The Sonoma Chapter of SCC has distributed $6.8 million to qualified Sonoma County youth groups since 2001. Much of the funds distributed by Speedway Children's Charities are raised at special events held at the raceway throughout the year.
Napa High crab feed Feb. 22
The Napa High School Athletic Boosters will hold its annual "Blue for Gold" crab feed and auction on from 5 to 11 p.m. Feb. 22.
You have free articles remaining.
It will be the event's third year at the Generations Room in Yountville Community Hall, 6515 Washington St. It sold out last year and expects 250 to 300 people to return in 2020.
Cost is $85 per person and includes crab, steak and an auction. Tickets are available at nhsathleticboosters.org and attendees must be 21 or older.
The boosters club, a nonprofit, said it strives to "foster amateur athletic competition and sportsmanship and to develop the youth of today into good citizens of the future by providing spirit, enthusiasm, model behavior and financial support for the total athletic program of all sports at Napa High School. Youth sports not only provide a healthy outlet for the youth of Napa, it contributes to the values of self-esteem, self-confidence, and teamwork for the youth of Napa. The Napa Boosters contributes to over 800 athletes every year at NHS alone."
Napa High seeks boys-girls lacrosse coach
The position of boys and girls varsity lacrosse head coach is being offered at Napa High School. Candidates should have coaching experience, a resume of working with student-athletes at the high school level, and extensive knowledge of lacrosse. The school is looking for applicants who are passionate about the prospect of building a premier program.
Applicants will be required to obtain First Aid/CPR, NFHS Fundamentals of Coaching, NFHS Sudden Cardiac Arrest, NFHS Concussion in Sports and NFHS Heat and Illness prevention, as well as all other Napa Valley Unified School District Human Resources required documents. The season begins in February and runs through May, however some offseason activities are expected. The position receives a district-paid stipend.
Duties include developing a nonleague schedule, conducting daily practices, managing equipment, traveling with team to away games, developing positive relationships with parents and players, attending league meetings, and planning an end-of-season awards and recognition event.
Applicants must have basic knowledge of the character-building aspects of sports, including techniques and methods of teaching and reinforcing the core values comprising sportsmanship and good
character; knowledge of physical capacities and limitations of the age group coached; coaching principles related to educational philosophy, adolescent; psychology, nutrition, risk management and the rules and strategies of the sport; and oversight and responsibility of the entire lacrosse program.
Candidates who wish to be considered can apply through edjoin.org. The position will be open until filled. Email Athletic Director Darci Ward at darci_ward@nvusd.org for more information.
Casual Tennis Napa plays three days a week
Connect with other tennis players casually, just for the fun of it. Casual Tennis Napa meets Saturday mornings, Tuesday mornings and Thursday evenings, weather permitting. For the current meeting time and location, check Casual Tennis Napa on Facebook or email casualtennisnapa@comcast.net.
Napa Valley Swim Team taking signups
The Napa Valley Swim Team is accepting new members of all ages and ability levels for its year-round program. Whether parents are looking for a positive competitive experience or a wholesome fitness activity for their child, NVST has four experienced and fully certified professional coaches.
The nonprofit USA Swimming team and is the largest, oldest, and most successful swimming program in the Napa community. For more information or to arrange a placement evaluation, visit napavalleyswim.org or call 257-7946. The team also has Facebook and Instagram pages.