Families are encouraged to create tributes to their graduates.
The number of Napa County residents tested for COVID-19 is now over 9,000.
The automotive technology program at Vintage High School, the last in the district, will close. 
Birthdays are often a time for gathering with friends and family, but social distancing and shelter-at-home orders related to the COVID-19 pan…
Curbside pickup of library materials on hold is available by appointment at all locations.
Napa County's total of confirmed coronavirus cases increased by 1 on Saturday -- bringing the county total to 112 cases.
Families are encouraged to create tributes to their graduates.
A man was arrested Friday after using an ax to break down a neighbor's door, according to American Canyon Police.
Organizers of the Reopen Napa County rally scrub a second demonstration planned for Saturday afternoon.
Supervisor has raised $30,000 so far from private donors to pay for food.
Local courts will be back in business in June, with jury service starting June 15. 
Nothing brings smiles to our faces and joy to our hearts like our pets. Our beloved fur babies offer a much-needed distraction these days, so …
A surveillance program turned up one COVID-19 case in a skilled nursing facility.
One of the opportunities of the shelter in place has been to rethink how we use two of our finite and often wasted assets: time and space.
A little preventive care can go a long way.  
Families are encouraged to create tributes to their graduates.
Napa County reported two additional cases of COVID-19 on Thursday, bringing the total to 111.
Napa Valley is arguably one of the most beautiful places in the world. To celebrate Napa Valley's natural beauty, we asked readers to send us …
One more hearing planned Friday on the NVUSD's new trustee district boundaries.
Reading: it's the best way to enjoy your self-isolation.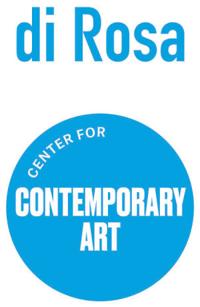 di Rosa Center for Contemporary Art
The Register would like to hear from graduating high school seniors. 
Eight new cases pushed the county's COVID-19 total to 109 on Tuesday. 
Tourism has plummeted due to COVID-19 restrictions, which is putting a big hit on Napa's city budget.
A driver and passenger were injured after a SUV pulling two Jet-Skis slid off Steele Canyon Road.
A man who pulled a knife on a driver early Sunday morning was arrested a short distance away and jailed on suspicion of carjacking, according …
American Canyon officials say energy savings from going green will pay the debt service on a $5.2 million loan.
NapaLearns announced a new online service offering courses that can lead to industry-recognized certifications from Adobe, Autodesk, Cisco and Google.