Aug. 8 is International Cat Day. To celebrate, we asked readers to send in photos of their favorite felines, so we could create an online phot…
Here's a step-by-step guide to planting a garden that bees will love. 
The multi-faceted Matt Parish talks about his career as globe-trotting winemaker. 
WineaPAWlooza 2020, "Pawlooza in Place," raised more than $1 million at their first virtual and live auction held on July 25.
During a few late afternoons and early evenings each week, former Apple computer programmer Don Hirsohn sets up amps and mic on his Laurel Str…
News from the Napa Valley arts community
We had dinner at the newly opened Olive & Hay at the Meritage Resort in Napa in early March of this year.
Angèle restaurant in Napa is offering a new take on take-out with its "Out the Blue Door" Wednesday Night Suppers. Rather than pick up a meal …
See anyone you know? Each Sunday, the Napa Valley Register runs a feature called Faces & Places. It's a space for our readers to share the…
The tomato hornworm that so many gardeners detest has a beautiful future if we let it be.
Young nursery-grown trees need a few essentials to get them off to a good start for long term success in the landscape.
Nothing brings smiles to our faces and joy to our hearts like our pets. Our beloved fur babies offer a much-needed distraction these days, so …
The 2020 Stags Leap Appellation Collection will include  17 bottles of Cabernet Sauvignon and online tastings.
July 30 is Friendship Day. We asked Napa County residents to share photos of their best friends and explain why their friendships are the grea…
Barkeep SF has created "A Rosé By Any Other Name" Sangria, which features the new CK Mondavi and Family Spritzed Rosé Moscato, along with othe…
Tomato season triggers memories of past delights. 
In Napa County, there are many hiking trails that wind through public parks and open spaces, ideal for exploring with pets.
The CIA at Copia is continuing to serve nightly suppers outside in the Grove in Napa. A prix-fixe menu is available from 5 to 9 p.m. beneath t…
The Register's new online calendar has new options for promoting your event. 
The Register's new online calendar has new options for promoting your event.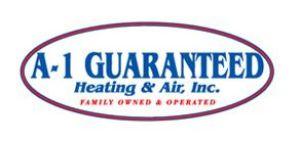 A-1 Guaranteed Heating & Air
A simple to make picnic for a backyard, shelter-at-home picnic.
After friends asked for several recipes, I decided my COVID-19 project for the week would be to create a collection of my favorite recipes. My…
A Napa writer and illustrator Shane Willow Mittman has launched a new artisan baking company, Cookies Too. 
Ice cream needs no holiday, but July 19 is National Ice Cream Day. If you're looking to grab a scoop to celebrate, here are some local Napa Co…
A visit from a tree doctor yields an unusual diagnosis. 
Master Gardeners took their community workshops online with their first session on composting. More are coming up. 
The annual V Foundation fundraiser for cancer research will be online due to the COVID-19 pandemic.