A long-gone, noisy, dusty cement plant in American Canyon should soon begin a resurrection that no doubt would have astounded its founders 120 years ago.
Mere ruins are to become the Napa Valley Ruins and Gardens. The site is to be reborn as a town center and tourist attraction incorporating what are mostly skeletal structures.
American Canyon doesn't have an old-fashion Main Street where people can go to eat and watch events. But it does have broken remains of what looks like an industrial site crossed with an abbey targeted to provide the backdrop for such activities.
"Every great city has elements that create a reason to live and visit there, and Napa Valley Ruins and Gardens will be one of those key elements for (American Canyon) over the next many decades," developer Terrence McGrath said.
McGrath recently said work on a significant portion of the Ruins and Gardens is to begin this year. The project is part of Watson Ranch, which will bring more than 1,000 homes to more than 300 acres.
People could attend events at the ruins amid the cloister-like concrete walls of the roofless production building, with its many arched openings. They could taste wine inside a wood-and-concrete industrial rotunda. They could picnic near a deep quarry lake.
A place once dominated by sweaty, hard work is to become a place of play. American Canyon, incorporated near south Napa County wetlands in 1992, is to finally have a town center. Mayor Leon Garcia can't wait.
"It's something that gives a sense of place for American Canyon, and it is unique," he said.
Nearby is to be a hotel on a hillside. The goal is for the hotel to complement and work in conjunction with the wedding-and-event center at the Ruins and Gardens, the 2018 Watson Ranch Specific Plan said.
McGrath in December told the American Canyon City Council he hopes to soon announce hospitality and food-and-beverage groups for the planned hotel. He described them as being "well-known."
"They couldn't be more excited about the Ruins and Gardens and hotel project," McGrath said. "Frankly, they didn't believe something like that existed in the Napa Valley, let alone the western U.S."
But work must be done at the ruins.
"Given the property's advanced state of deterioration, a mix of preservation approaches will be used, including rehabilitation, alteration, addition, selective demolition, stabilization and new alternative uses," the Watson Ranch plan said.
McGrath said recent tests showed the walls of the ruins with some upgrades are in good condition. His firm will submit the findings to the city in the next couple of weeks.
A question mark is what will happen to three 75-foot-tall circular silos. They are the towering markers that tell alert Highway 29 drivers that something substantial is located less than a half-mile away.
Napa County Landmarks in 2020 put the silos on its "Ten Most Threatened" list. It said they suffered damage from the 2014 South Napa earthquake and the developer has wavered about keeping them.
Here's a list of buildings and structures from yesteryear whose futures are in jeopardy.
McGrath said the silos are not part of the original ruins and appear to have been built in the 1950s. They have significant structural issues and aren't anticipated to generate revenues. Costs for upgrades — if they remain — would likely need to come from grants.
Of course, the Ruins and Garden is also supposed to be gardens.
McGrath in November said he wants Watson Ranch and the Ruins and Gardens area to be one of the biggest farm-to-table operations in the country. One idea is to have fruit-bearing trees connect planned neighborhoods with the Ruins and Gardens and vice-versa.
The Ruins and Gardens had its beginnings as a cement plant at a limestone quarry near Napa Junction in 1902 and 1903. That's when William Dingee, the "Cement King," came to town.
Dingee began his career in Oakland as a real estate agent. A black-and-white photo from the time shows him bearded and in a bow tie, a slight smile on his lips and a sharp look in his eyes. The impression is of an optimistic and energetic young man of ambition.
He made a fortune by starting a water company in Oakland. Then he moved from water to cement with the Standard Portland Cement Co., which established plants at Napa Junction, near Santa Cruz and in Pennsylvania.
The Napa Junction plant in today's American Canyon had its dangers. In October 1904, plant vibrations toppled a pile of cement clinker rocks that buried a worker. It took 50 men over 15 minutes to dig him out, but he was already practically dead.
It also had its tensions. About 250 men went on strike there in 1906. They wanted a raise from 18 cents an hour to 20 cents an hour. Dingee and the other owners moved to break the strike, leading to fights between strikers and strikebreakers.
Dingee ran into financial troubles by 1908, reportedly because of overexpansion. He shelved plans to build a fourth mansion that would have been in Santa Cruz. He declared bankruptcy in 1920 with $150 in assets and $822,000 in debts.
The Santa Cruz Sentinel in 1941 reported on Dingee's death at age 87. The one-time Cement King apparently died in obscurity.
The Napa Junction plant survived without Dingee. But it looked doomed in 1922, when its owners decided to close it and began dismantling machinery to move to the cement plant near Santa Cruz. The Napa Daily Register shot down rumors that a soap company might replace it.
Some histories of the plant say it operated until the mid-1930s. At any event, its big rebirth came when Basalt Rock Co. purchased the land in 1946. Basalt used the plant to produce a lightweight aggregate for use in concrete.
The plant was still the site of tragedies. In 1952, a Vallejo youth rafting in the quarry lake fell into the water and drowned. A photo shows law enforcement and swimmers preparing to use hooks and lines to retrieve the body from an estimated depth of 40 feet.
In 1978, Basalt shuttered the plant. The Jaeger family purchased the land in 1984 for a possible vineyard. The old structures which no longer had a use deteriorated and faced an uncertain future — but no longer.
Other places have redeveloped abandoned industrial sites. A gasification plant in Seattle became Gas Work Place park. A power plant in Austin, Texas became the anchor for shops, restaurants and a hotel.
Locally, the Napa Mill complex of brick warehouses on Main Street in downtown Napa dates back to the late 1800s. It sat forlornly along the Napa River for years, until it became a destination with a hotel, restaurants and shops about 20 years ago.
American Canyon will try pull off a similar rebirth.
"The old industrial areas are an attraction to people because of their unique architecture," Garcia said.
WATCH NOW: VIEW THE AMAZING BUTTERFLY JUNGLE
PHOTOS: Graffiti art in American Canyon
Gallery: Graffiti art in American Canyon
Graffiti tour in American Canyon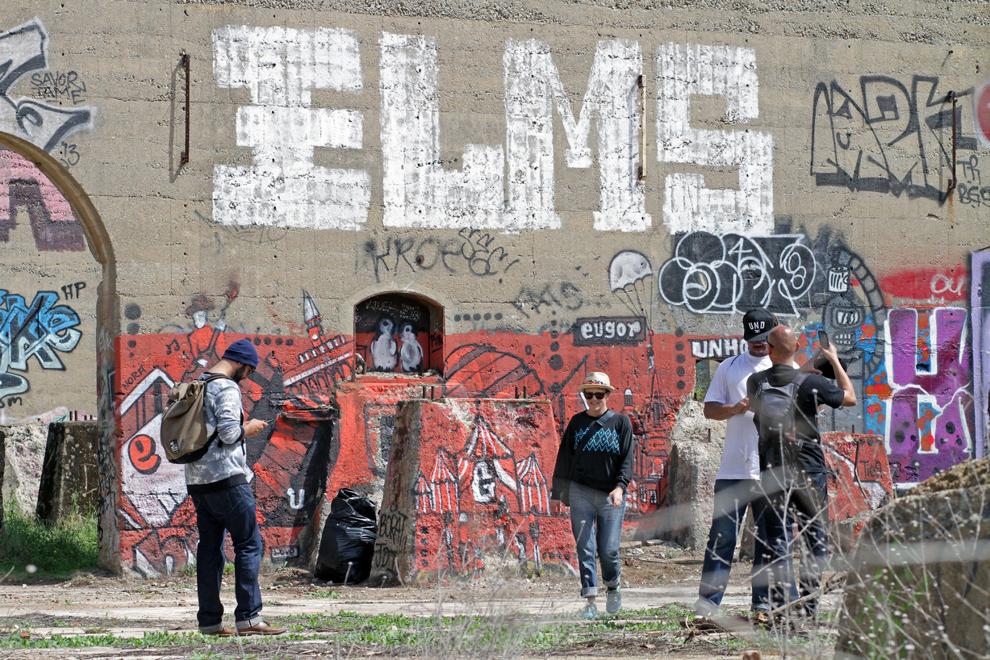 Graffiti tour in American Canyon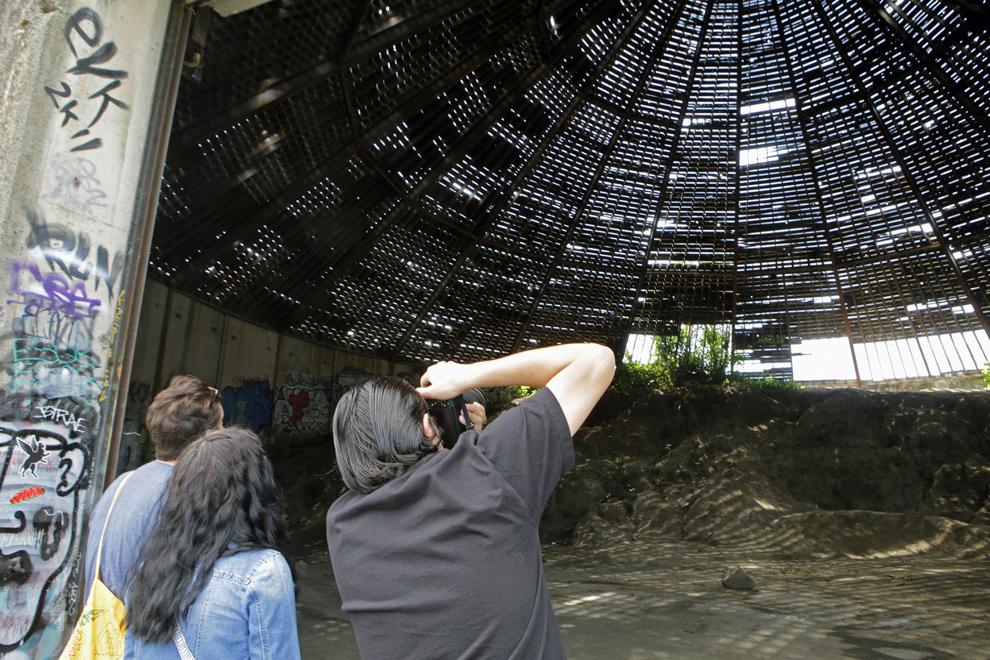 Graffiti tour in American Canyon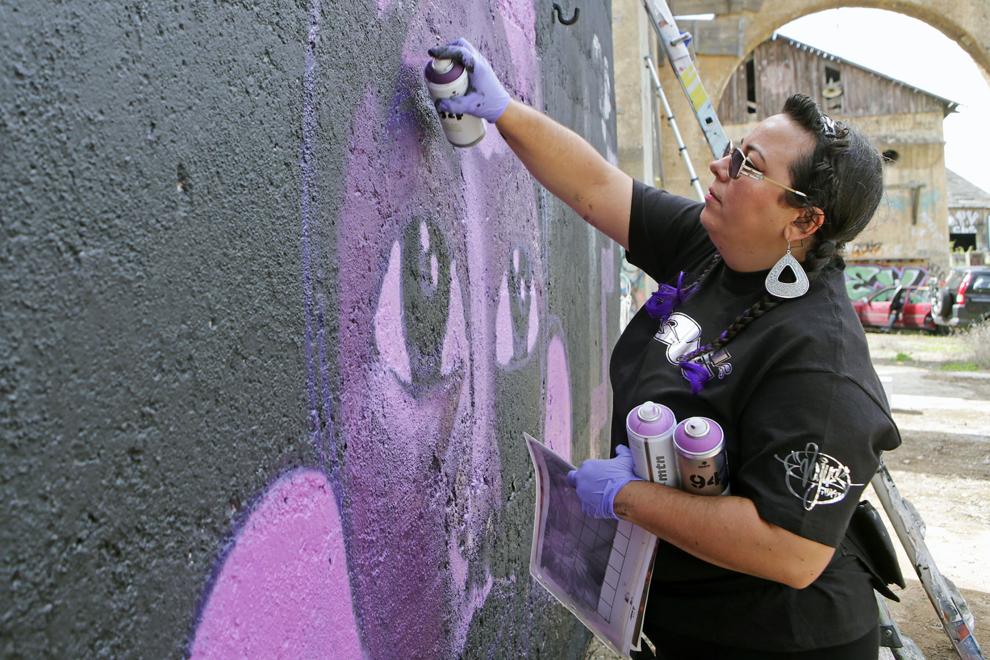 Graffiti tour in American Canyon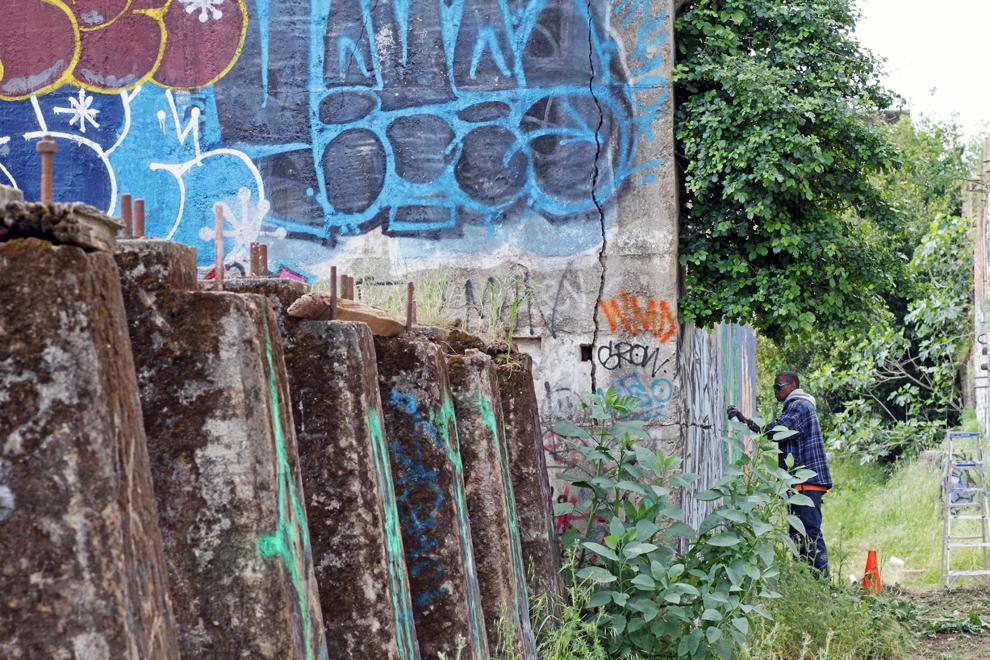 Graffiti tour in American Canyon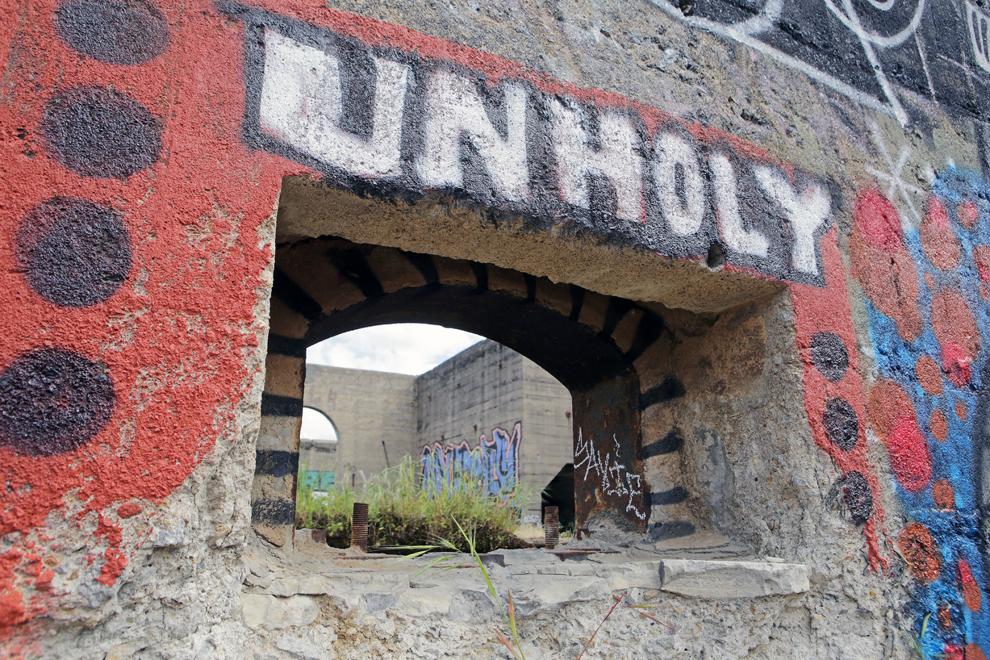 Graffiti tour in American Canyon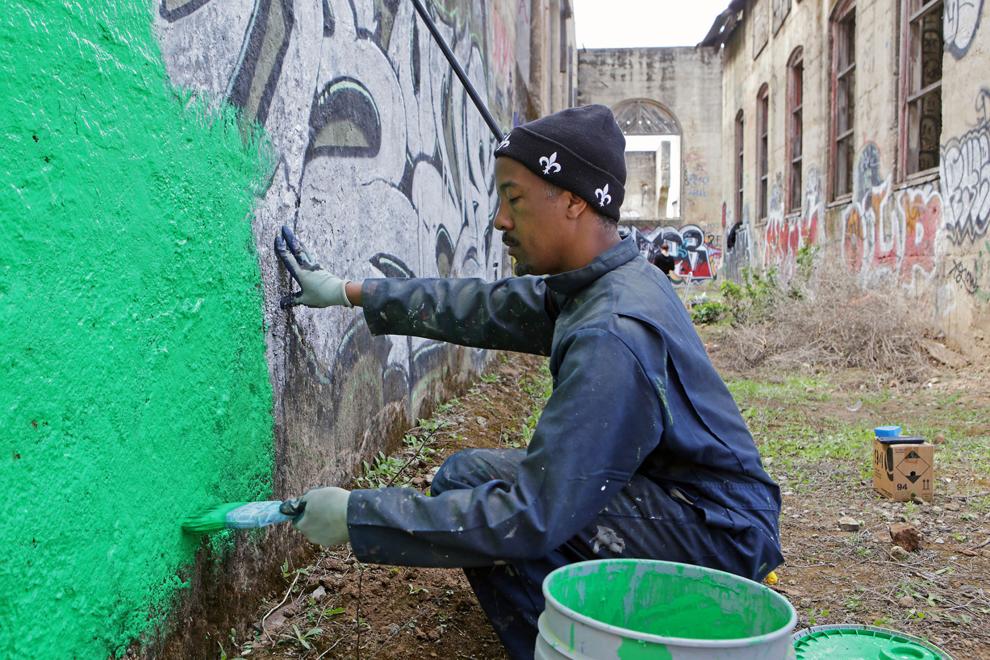 Graffiti tour in American Canyon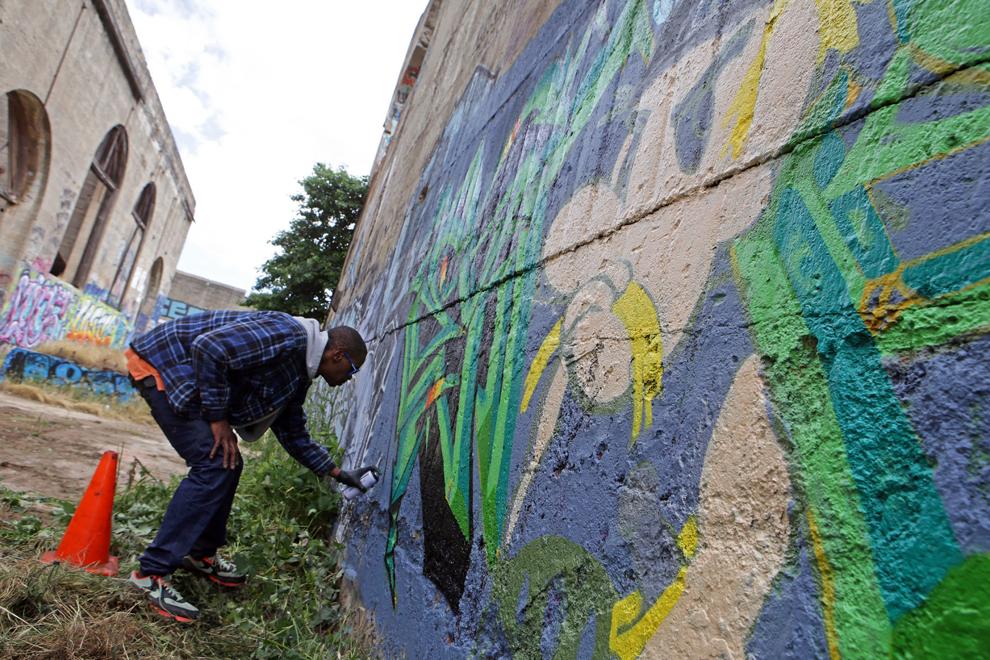 Graffiti tour in American Canyon
Graffiti tour in American Canyon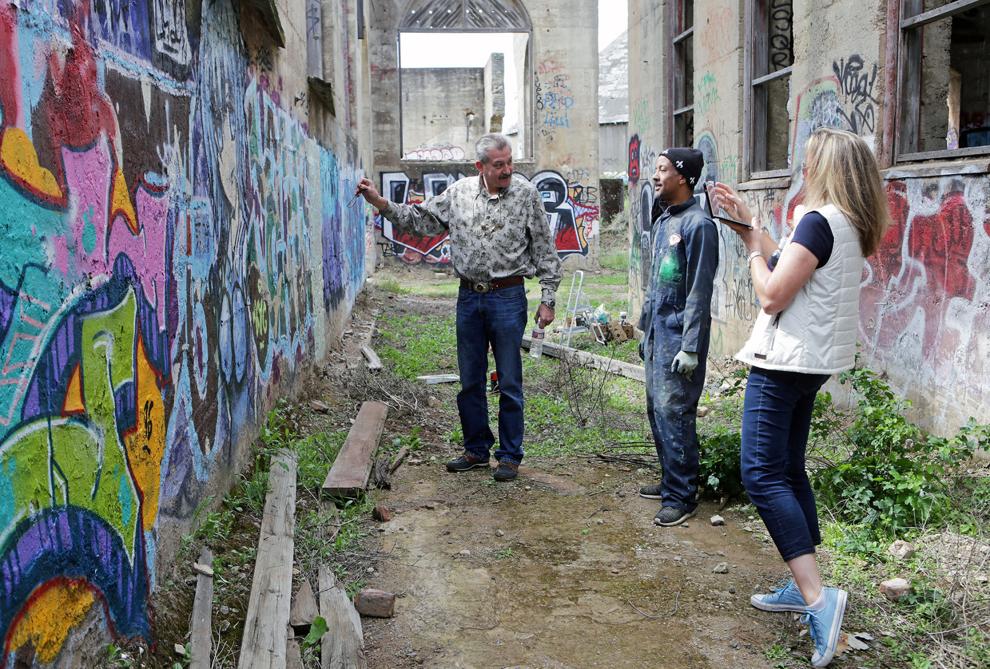 Graffiti tour in American Canyon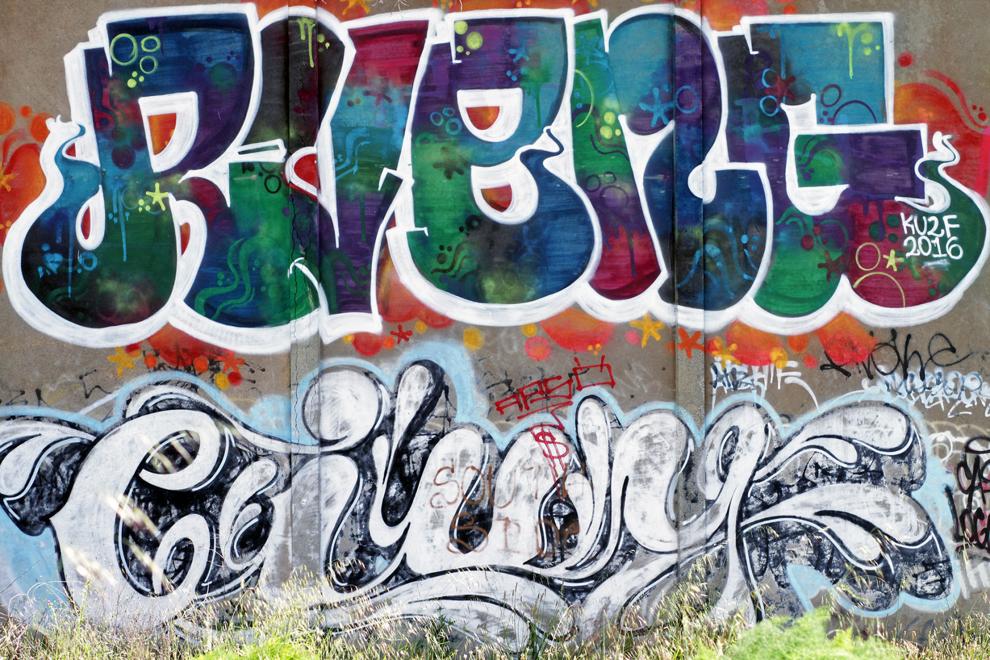 Graffiti tour in American Canyon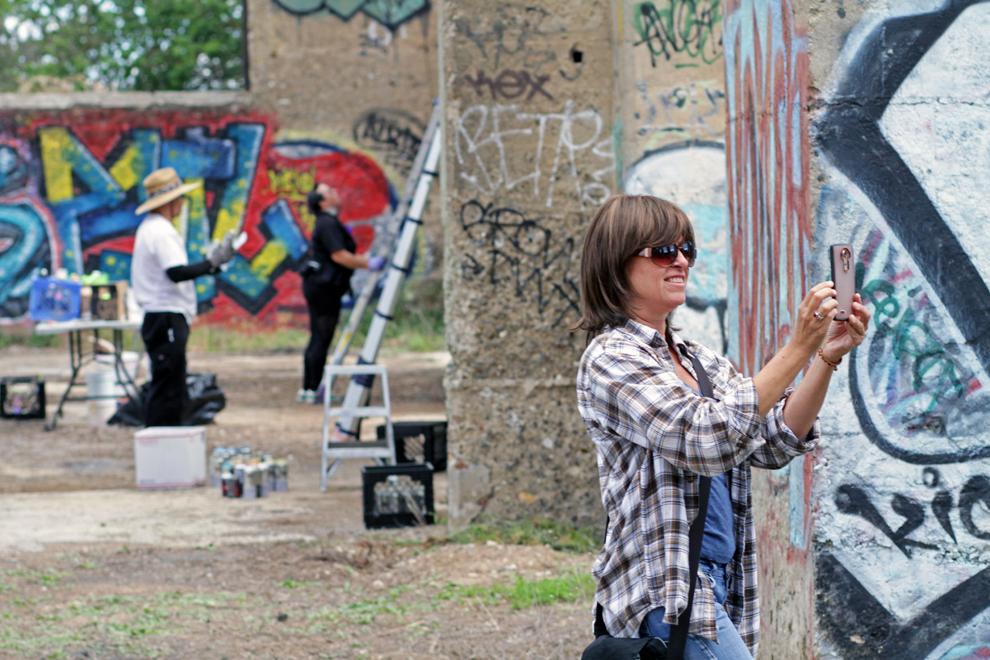 Graffiti tour in American Canyon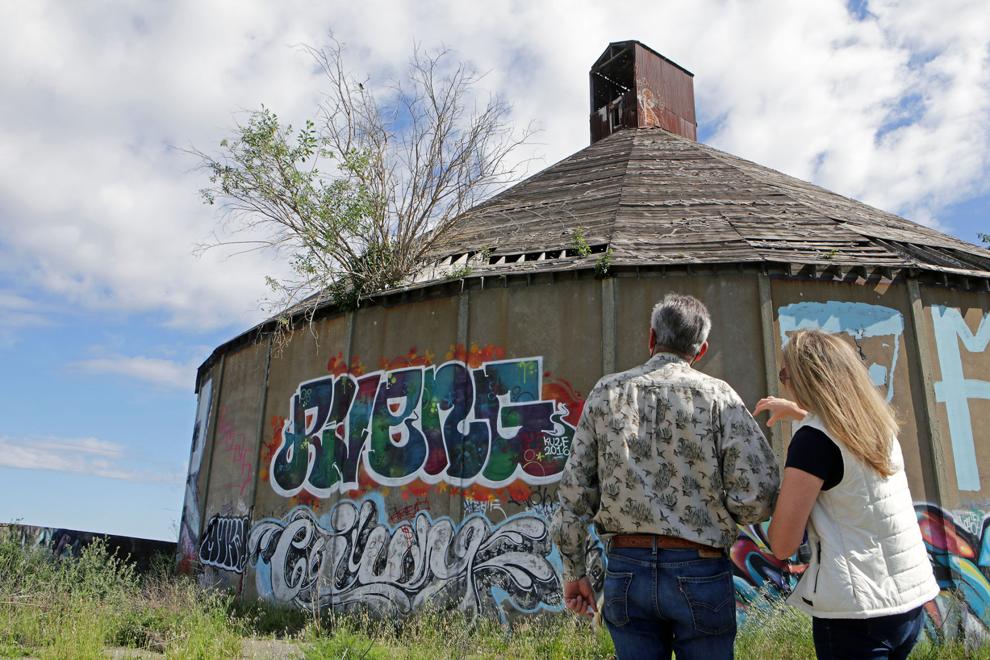 Graffiti tour in American Canyon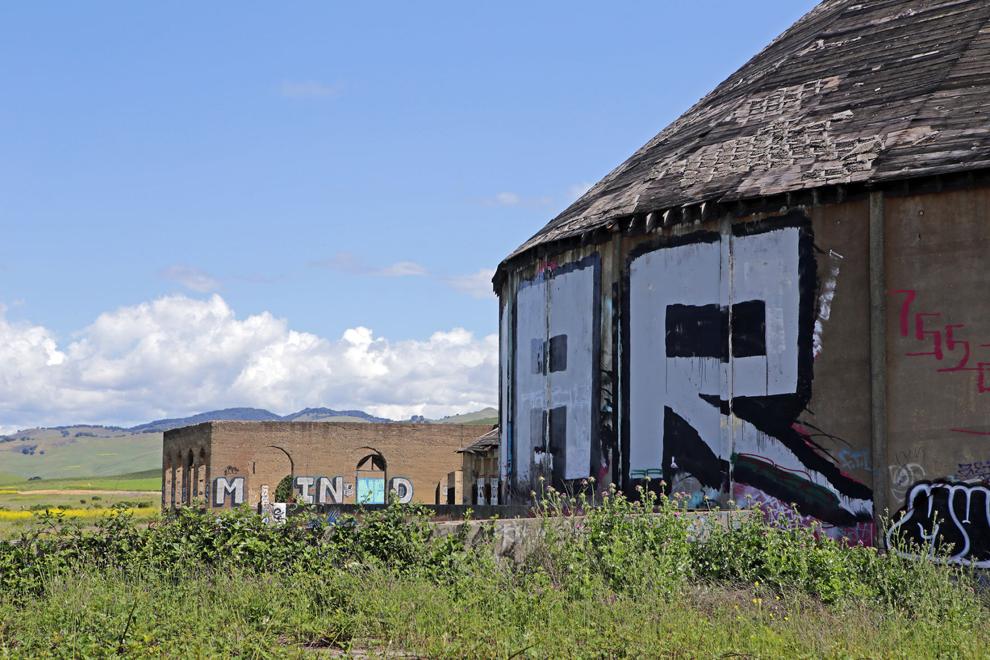 Catch up on Napa County's top news stories