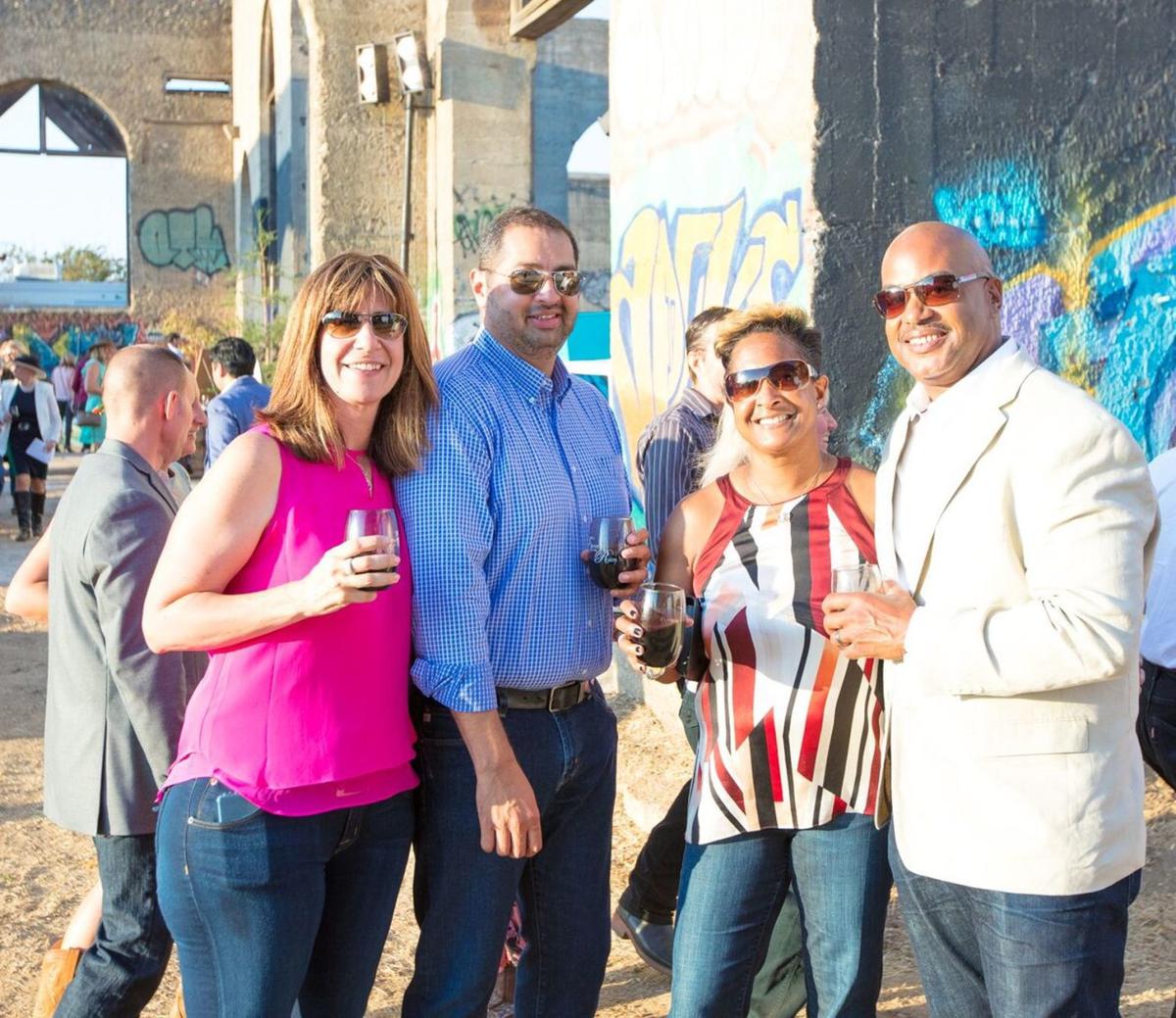 The American Canyon Community and Parks Foundation will host next month its third annual fundraising dinner, An Evening at the Ruins, featuring a special appearance by a renowned performance painter.
David Garibaldi will serve as the highlight of the evening at the old cement factory ruins on Sept. 8 beginning at 5 p.m.
Garibaldi will take the stage in what's being described as an "energetic, fast paced, thrilling musical show." The performance painter will transform blank canvas into works of art in just a matter of minutes. The paintings will then be sold off during the evening's live auction.
As with previous Evening at the Ruins events, the old cement and basalt factory will be converted into a scenic event venue complete with an outdoor dining room. Guests will enjoy palatial cement arches that showcase stunning views of the wetlands, while twinkling lights, white linen dressed tables and graffiti-laced walls create the backdrop for a sold-out crowd of 300 guests.
Upon arrival guests will be treated to a complimentary glass of sparkling wine before boarding a shuttle for a scenic drive into the ruins area. The reception hour will feature spirits from local distillery Loch and Union, as well as tasting from wine sponsor Conn Creek Winery. A farm-to-table dinner served family-style will be complemented by Napa Valley wines.
The event will also feature young musicians from the Napa Valley Youth Symphony as well as the rhythmic beats of John Hannaford and Cosmos Percussion Ensemble.
A significant portion of the proceeds will help fund scholarship, conservation and after school enrichment programs.
Over the past three years, the parks foundation has pledged $100,000 to the community in the form of park improvements, sponsorships and scholarships.
An Evening at the Ruins is made possible by the event's presenting sponsor, the Napa Valley Vintners, and others including the Watson Ranch Project, McGrath Properties, ICC Stravinski, Redwood Credit Union, the Ramirez Family, Adobe Lumber, American Canyon Orthodontics, VinFillment, LLC, Valley Wine Warehouse, Councilmember David Oro, American Canyon Tourism Business Improvement District, Realtor Cori Badertscher, American Canyon Pediatric Dentistry, The Gasser Foundation, Napa Junction III, 32 Dental, Celaya Law, Eagle Vines Realty, Recology American Canyon, Fran Lemos, Burning Brightly—A Novel, Conn Creek Winery, Loch and Union Distillery, Piazza Marketing Concepts, Robin Craig Photography, Petite Sweets and Inventive Films.
For more information on this event, or to view details on how to become a sponsor, donor, member, or volunteer, visit www.acparks.org.