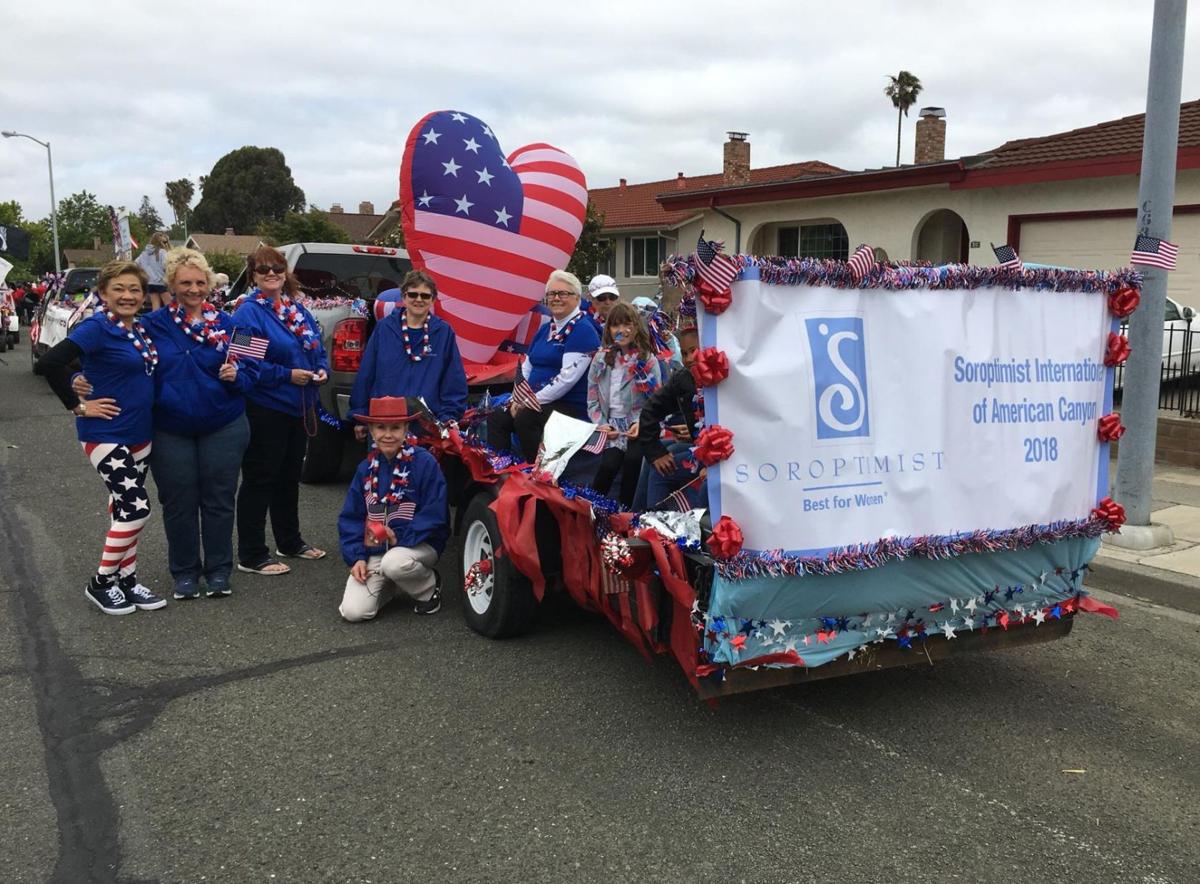 Ten local organizations are slated to receive a total of $15,000 in community grants from the city of American Canyon, following last week's Parks and Community Services Commission meeting.
Parks commissioners reviewed applications from 11 nonprofit and community groups seeking funding for their programs, and decided on grants for all but one organization.
Parks and Recreation Director Creighton Wright said the commission did not fund a request from Molly's Angels for $500 to help transport seniors to medical appointments because a representative from the organization was not present at the Nov. 8 PCS meeting. Mandatory attendance is a criterion for a grant, he said.
The final decision on grant allocations rests with the City Council, which will likely decide in December on the recipients and grant amounts, according to Wright.
The 10 groups, their requests and allocations approved by PCS are:
AHI Swim Team (program scholarships) $1,700
American Canyon Arts Foundation (arts and cultural program) $1,750
American Canyon Community Emergency Response Team (safety equipment, supplies for disaster preparedness) $2,000
American Canyon Instrumental Music (transportation costs, equipment, maintenance, competition fees) $1,850
American Canyon Youth Football & Cheer–Jr. Wolves (two additional portable lights for practice field, new football equipment) $1,000
Boy Scouts of America–Troop 7062 (summer camp scholarships, youth leadership training, camping equipment, backpacks) $1,350
Collabria Care (workshops on dementia, caregiver support, grief/loss) $1,000
Community Action of Napa Valley (senior nutrition, meals on wheels) $2,000
Girl Scouts of Northern California—Service Unit 207 (orienteering equipment, summer camping supplies, site rental fees, Fall Camporee, recruitment) $1,100
Soroptimist International of American Canyon 2018 (two new events on senior isolation with emphasis on social activities, brain health, increasing self‐worth) $1,250
PCS also decided to do away with funding for small grants awarded by the Parks and Recreation Department during the year. The city in the past had set aside 10 percent of the total grant funding for these requests, but those monies often went unallocated due to lack of applicants.
"We haven't had a requester of small grants in the preceding three years," said Wright. Last year, the city did receive requests to fund three small projects by local scout troops. "Instead of the small grants, we covered their expenses in a different way" by directly paying for their supplies, he said.
Of the 10 groups approved for grants, four of them did not receive funding last year. They are American Canyon Community Emergency Response Team, American Canyon Instrumental Music, Girl Scouts ‐Service Unit 207 and Soroptimist International of American Canyon.
Both Wright and the commission are hoping to have more than $15,000 for community grants next year. That decision will be made by the City Council during budget deliberations for 2019-2020.
Commissioner Janelle Sellick suggested reevaluating the city's criteria for deciding grant recipients. Wright concurred, saying he wants more specificity that spells out how each grant will help meet "a community need."
For example, the city's parks and recreation master plan calls for developing cultural programs. Wright said new language could be added to the grant criteria spelling out the "how" and "what" for funding such an event, be it a new one or the annual Multi-Cultural Event put on by Helping Hand Indo American in the fall.
Be the first to know
Get local news delivered to your inbox!