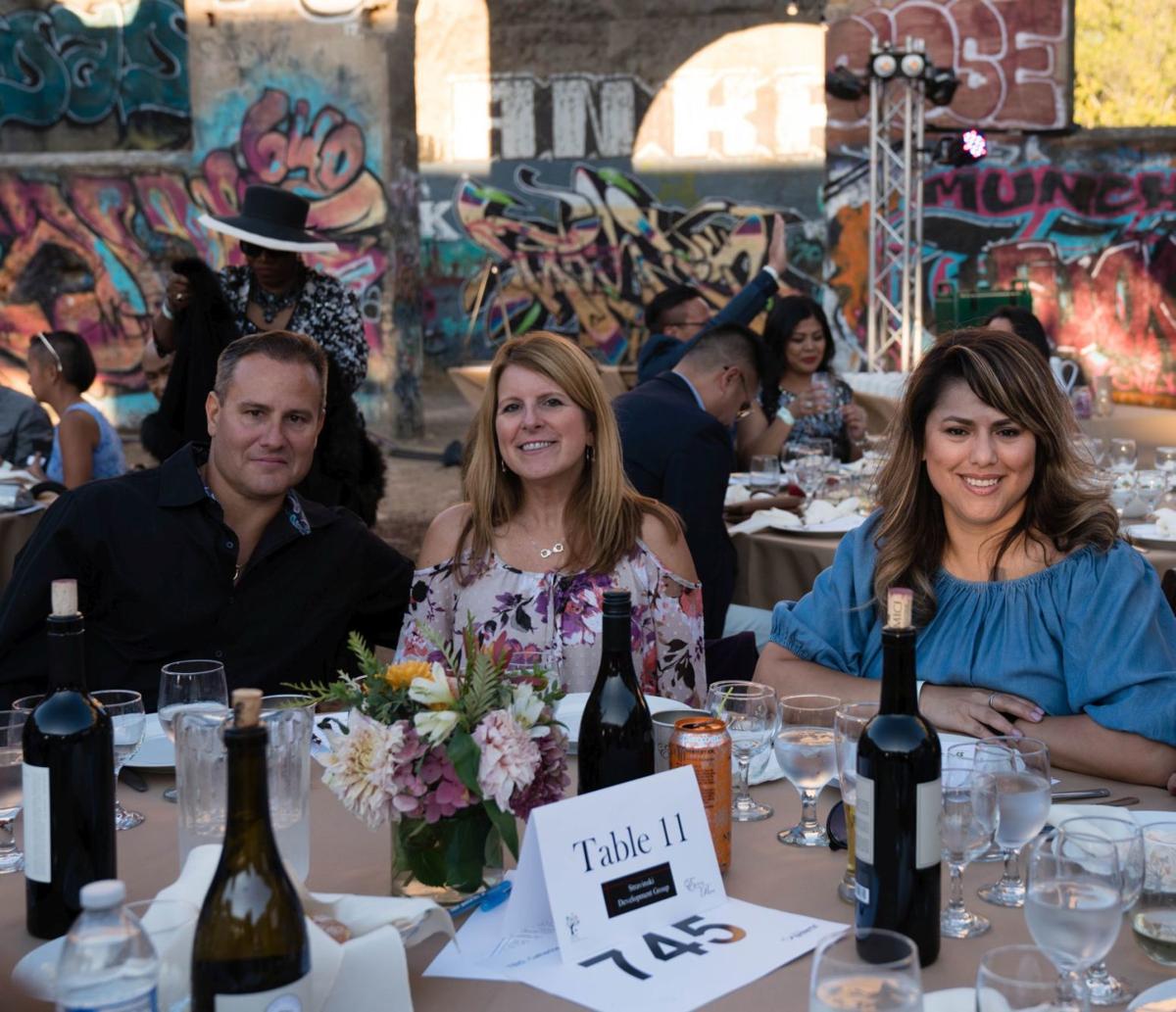 An Evening at the Ruins, the annual fundraising event for the American Canyon Community and Parks Foundation, raised $205,000 in its third year.
The event, held Sept. 8 at the old cement factory, was attended by a sold-out crowd of guests from American Canyon, Napa County and beyond, and was generously supported by hundreds of sponsors, donors and volunteers.
Proceeds from this year's event will be earmarked to expand ACCPF's conservation, after school enrichment and scholarship programs.
The highlight of the evening was a show by renowned performance painter David Garibaldi, who surprised guests with a custom painting of Napa's beloved Grape Crusher statue, and shortly after, a second painting of the Statue of Liberty. Over the course of 20 minutes, David created the paintings to the delight of the audience, many of whom cheered during the whole performance.
Garibaldi's paintings were among the highest selling items in the live auction with the Grape Crusher selling for $30,000 and the State of Liberty selling for $4,500. Other popular auction items included a private sunset hike, wine and picnic dinner at Nichelini Family Ranch, an autographed bass guitar by Green Day Bass player Mike Dirnt and the Spring Pig Roast in Carneros.
Guests were also treated to entertainment by the Napa Valley Youth Symphony, guitarist Stewart Degner and an energizing performance by John Hannaford and Cosmos Percussion Orchestra under the stars.
Use of the the cement factory ruins as a venue was donated by McGrath Properties, the Jaeger Family and the Watson Ranch project.
Financial and in-kind support was made by the following organizations for An Evening at the Ruins: The Napa Valley Vintners, Watson Ranch Project, ICC Stravinski, Redwood Credit Union, McGrath Properties, The Jaeger Family, The Ramirez Family, Adobe Lumber, American Canyon Orthodontics, VinFillment, Valley Wine Warehouse, Councilmember David Oro, American Canyon Tourism Business Improvement District, realtor Cori Badestscher, American Canyon Pediatric Dentistry and many more.
The ACCPF, founded in 2015, is a nonprofit organization dedicated to enhancing parks, programs and play in American Canyon. The Foundationhas pledged over $100,000 back to the community in the form of park improvements, sponsorships, scholarships and community programs.