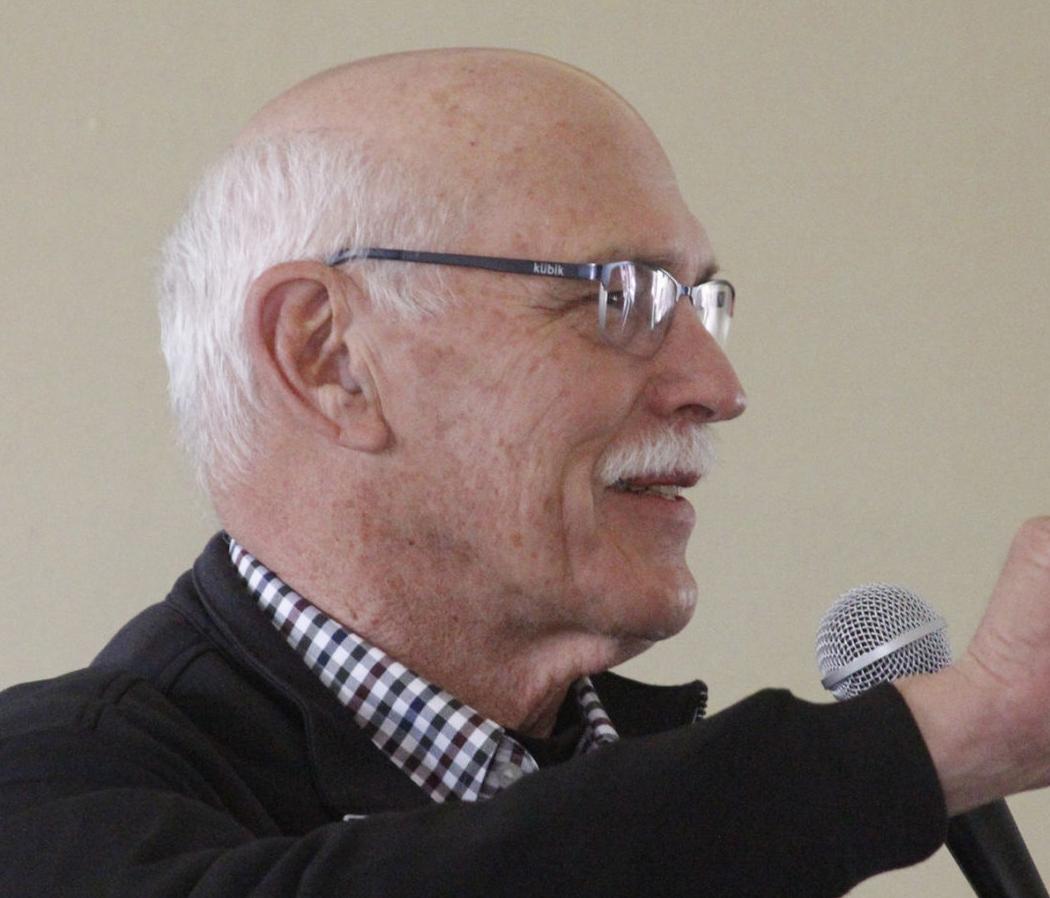 Two veterans of American Canyon politics will vie in the November election to be mayor of this fast-growing, south county city – the current mayor, Leon Garcia, and City Councilmember Mark Joseph.
Both will appear on the Nov. 3 ballot. In addition to the mayor's race, voters will have five candidates to choose among to fill two City Council seats.
American Canyon is the county's second most populous city with more than 20,000 residents. It occupies a unique place among county's cities, straddling wine country to the north and the urban Bay Area to the southwest.
The election comes at a time when the city is revising its general plan to decide its future direction. In addition, plans to build the Watson Ranch community and improve the city's main street that is Highway 29 should be getting underway in coming years.
Garcia was elected to the City Council in November 2002. He became the city's first elected mayor in November 2006, with the City Council previously having made the selection.
"It's just been a real honor and privilege to serve the city," Garcia said. "There are many things underway. I'd certainly like to be contributing toward their completion."
He mentioned traffic conditions as a big issue and said the planned completion of Devlin Road as a parallel road should help. The city needs alternative routes to the highway, he said.
Then there's the COVID-19 pandemic.
"When you think back on the whole economic impact of the pandemic, we've all felt it," Garcia said. "To get our economy underway again requires some thinking about how we do business. Right now, we have to be more creative to survive."
Joseph served as American Canyon city manager for 12 years before resigning in late 2005. He won a City Council seat in November 2010 and his latest term ends in 2022.
Now he wants to serve his city as mayor at a time when revenues are falling because of the pandemic.
"I've thought about it for some time," Joseph said. "I thought this time it was important, ironically because of the COVID-19 situation."
The city has cut $4 million from its general fund budget. Joseph said his background as a finance director and city manager makes him the best person to lead the city out of the financial crisis.
He mentioned a number of issues facing the city, from traffic to business development. City officials have talked about them over the years, but what's needed is action, Joseph said.
"We need a mayor who's going to stay focused on those big issues and make sure there's an action plan that's reviewed regularly," he said.
Both Garcia and Joseph noted that campaigning will be different amid the pandemic. Both talked about donning masks and practicing social distancing on the campaign trail. Joseph said he might leave fliers on doors pointing to online meetings and outdoor events.
Mariam Aboudamous is seeking to retain the City Council seat she won in November 2016. The other seat on the ballot is held by Kenneth Leary, who is not seeking re-election.
Vying for the two council seats are Aboudamous, Planning Commissioner Eric Altman, Jason Kishineff, Joey Palma and Pierre Washington.
Watch Now: Napa County coronvirus testing site volunteers discuss their work