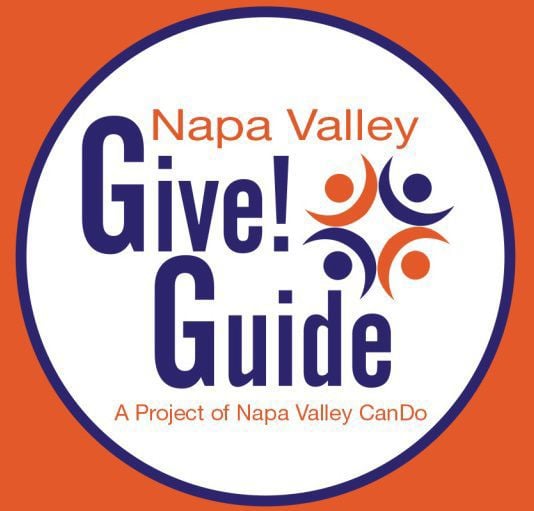 The American Canyon Community and Parks Foundation has been included for the first time in the Napa Valley Give!Guide, presenting donors with another way of supporting the local nonprofit dedicated to helping parks and recreational programs.
"ACCPF is proud to be included in this year's Give!Guide," said Janelle Sellick, the foundation's president. "As the leader in promoting local giving, Give!Guide makes it easy for nonprofits to connect with new and returning donors. American Canyon is one of the most generous communities around, and I know our residents will help support these incredible nonprofits."
Donations to the parks foundation made through the 2017 Napa Valley Give!Guide will help the organization fund camp and recreation scholarships for underserved youth.
"Last year, we donated $2,000 for scholarships, and we hope to do the same again next year," said Sellick.
The scholarship money would be enough to help 50 children participate in city recreational programs, such as swim lessons, basketball or summer camps that they might otherwise not afford.
"Donating money to help underserved youth get into park and recreation programs is part of our 'Play for All' Initiative, which is focused on making sure that all members of the community have access to programs, regardless of financial constraints," said Sellick.
Donors will receive a thank you certificate as well as free gifts in January from six local, community-minded businesses: Anette's Chocolates, Forge Pizza, Napa Valley Art Supplies, Napa Valley Distillery, Ritual Coffee, and Yo Belle -Downtown Napa.
As of Monday, the parks foundation had received four donations totaling $245, according to the website. Contributors have until midnight Dec. 31 to support the foundation.
An anonymous donor has pledged to match any donation for the parks foundation up to $2,000 made through the Give!Guide.
The foundation is one of 46 nonprofits included this year's guide, which is produced by Napa Valley CanDo to raise awareness and financial support for small, medium and large nonprofits serving Napa County residents.
"We love the work of the foundation and its dedication to parks and play," said Hilary Zunin, president and co-founder of Napa Valley CanDo. "The American Canyon wetlands trail is a jewel, and ACCPF strives to enhance its amenities and encourage more uses [of it]. Their work is a gift to the entire county."
Three weeks into its 5th edition, the Give!Guide has raised $1 million since it was first established, according to Zunin.
The parks foundation is only the second American Canyon nonprofit included in an edition of the Give!Guide. Previously, the American Canyon Family Resource Center was featured in it.
"We're very glad the foundation is here and hope it marks the beginning of more AmCan participation in this project," said Zunin.
Nonprofits apply for consideration into the guide each spring. Zunin said Napa Valley CanDo each year reserves 20-25 percent of its spots in the guide for nonprofits that have never been included before, or for those groups that were in it previously but have taken at least a year off.
"There are so many worthy local organizations helping our county thrive," said Zunin.
She said Napa County nonprofits in existence for at least two years can inquire about the 2018 Give!Guide by sending an email to CanDoGiveGuide@gmail.com.