Each week, the Napa Valley Register runs photos of your fishing or hunting prizes in the feature "Bragging Rights" on the Sports page. Here ar…
A young American Canyon High softball program with only two seniors will look to win its first league title next year.
The season is over for Napa Valley College's strong men's golf team and young baseball squad due to COVID-19 concerns.
Head coach Matt Brown has his smallest American Canyon baseball team yet, but one led by one of the best outfields around.
The California Interscholastic Federation, the state's governing body of high school sports, elected on Tuesday to not cancel postseason event…
All interscholastic sports in Napa County are on hold amid the growing coronavirus response.
Get caught up on the latest high school results from around Napa County. 
Napa's Lindsey Corrigan won a gold medal in a crowded international field of 29 competitors at the 2020 U.S. Open Taekwondo Championships.
VVAL announces all-league soccer teams, Vintage baseball moves to 3-0 and American Canyon softball opens its season with a shutout of Windsor. 
Ryan Smith of Colorado won the men's title and Anne Theisen of Washington were the Napa Valley Marathon champions Sunday.
It was a busy month for sports in Napa County. Here are photo highlights as featured in the Napa Valley Register, St. Helena Star and The Week…
A roundup of recent Napa Valley high school and college sports results.
Four Napa Valley wrestlers are competing in the state meet this weekend.
Vintage High senior Dominic Smith will take a 35-10 record to the state meet after placing second at 220 pounds at the NCS Wrestling Champions…
Freelance writer Marty James touches on several Napa Valley sports topics in his Notes and Quotes column.
The Vintage boys and Napa girls fell in the first round of the North Coast Section playoffs Tuesday night.
Vintage team captains Ethan Hemmerlin and Logan Nothmann have both recently returned from injuries and are ready to lead the Crushers into the…
Seven girls from the Vintage High wrestling team placed in the top three of their respective weight classes at the Vine Valley Athletic League…
The Casa Grande boys and Petaluma girls teams win VVAL titles but Napa high schools are sending 23 wrestlers to the North Coast Section Champi…
Vintage defeated American Canyon 71-68 and won the Vine Valley Athletic League boys basketball title outright Friday night.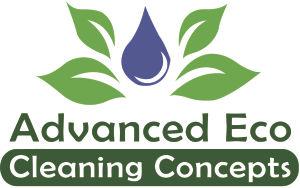 Advanced Eco Cleaning Concepts

Edward Jones Investments – Robert Lockhart
A roundup of recent Napa Valley high school sports results.
A roundup of recent Napa Valley high school sports results.
"Today is everything I wanted," said American Canyon's Devin Davis after signing his letter of intent to play football for Montana State. "It'…
The Napa and Vintage girls soccer teams played to their third straight Big Game tie on Friday.
The American Canyon High boys basketball team knocked off first-place Petaluma on the road Friday night, 59-56, to improve to 11-10 overall an…
The Vintage High boys basketball team outlasted Napa High on Friday to not only sweep this year's Big Game series but also clinch its first Vi…
AmCan wrestling capped its VVAL season with a win over NCS-bound Justin-Siena on Wednesday night.