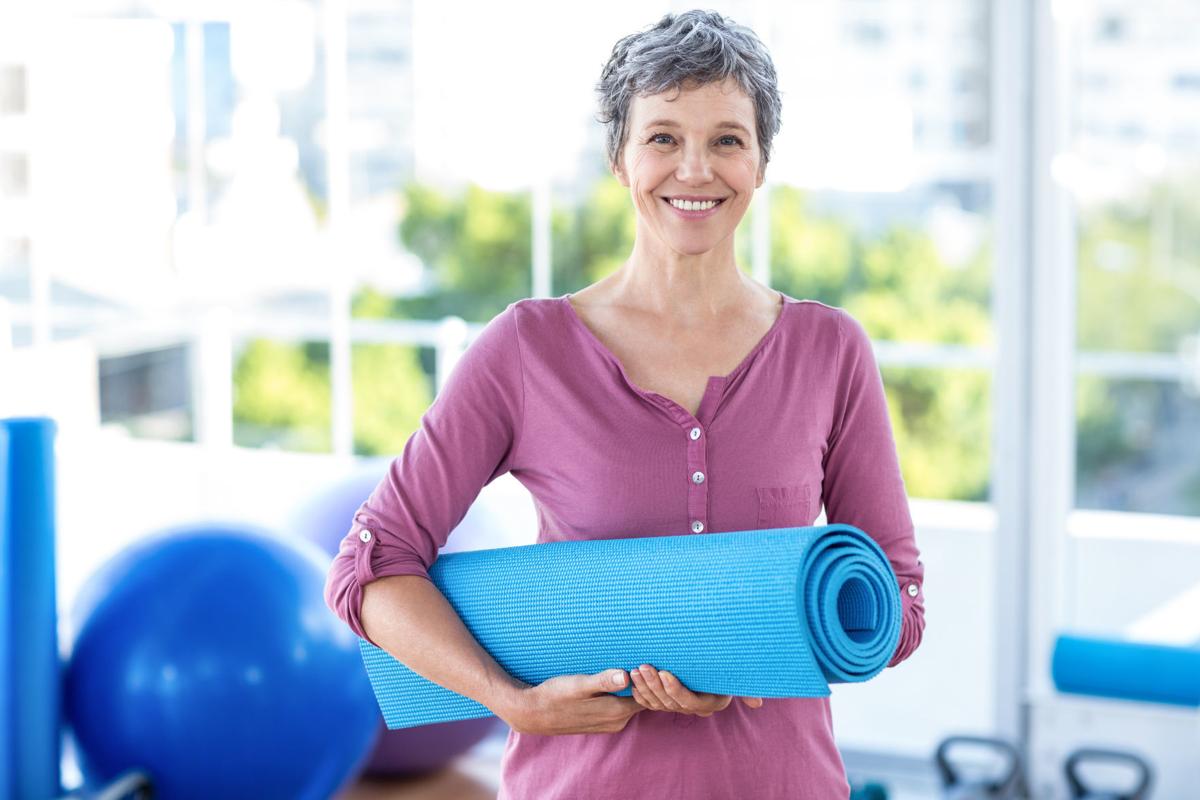 While not deemed essential, and because social distance cannot be guaranteed, the physical locations of gyms and fitness centers are currently closed. However, remaining active is key to maintaining one's physical, mental, and emotional health, especially in face of this pandemic. Therefore, a number of Napa Valley's wellness businesses are offering at-home complimentary and paid sessions to the general public and members in a variety of delivery formats.
Below, in alphabetical order by name, are some options to consider.
Calistoga Fit
Calistoga Fit offers multiple Zoom sessions per day – yoga, Pilates, barre, boot camp, spin, and guided meditation – free for members or $15 drop-in fee per session for non-members. Those who enroll in sessions will receive links to join the class an hour prior to the class start time. Personal and small-group training via Zoom is also available.
Crush Fitness
Crush Fitness in both Napa and St. Helena deliver Zoom sessions for all skill levels. The first session is free to try. Sessions include CrossFit, mobility, garage strength, pop-up WODS (workout of the day), and Crush PE for kids. Class passes are available: five classes for $99 or ten classes for $189. Unlimited memberships are also available by request.
CTS Fitness & Performance Napa
CTS Fitness & Performance Napa delivers live workouts via Zoom, including adult fitness, yoga, athlete performance (middle and high school athletes), and prenatal and postnatal fitness. The first session is free. CTS is offering a $99/month special during the COVID-19 quarantine to enroll in any Zoom group training program. Personal training sessions are also available.
Essentrics with Julie
Julie Webster is continuing her popular Essentrics classes via Zoom. Email her at julie@julie-webster.com for details.
Fit Body Boot Camp Napa and Fairfield
Fit Body Boot Camp (FBBC) Napa and Fairfield is offering a complimentary 21-day, Healthy-at-Home fitness program through the Facebook group, Healthy-At-Home Napa/Fairfield Free Fitness Group. FBBC also has introductory memberships available, such as their 28-Day Stronger Together at Home Challenge, as well as long-term memberships. In the Facebook group, FBBC VIP Lounge, coaches use Facebook Live to deliver and record 30-minute, high-intensity interval training (HIIT), boot camp workouts Mondays through Saturdays, restorative yoga on Sundays, as well as a weekly meditation, Zoom coffee hour, and boot camp for kids.
Fitness First Calistoga
Fitness First Calistoga offers complimentary Zoom cardio and total-body workouts Mondays through Fridays at 9:00 a.m. For those who cannot attend live, the sessions are recorded and emailed to participants.
Fitness Revolution Napa
Fitness Revolution Napa delivers daily, 45-minute Zoom sessions Mondays through Fridays, which include a warm-up plus total-body cardio- and resistance-training workout using bodyweight or dumbbells. Workouts can be modified for all fitness levels. The drop-in fee per session is $12.50 or participants may try a two-week trial for $49.
HealthQuest Napa
HealthQuest Napa has a YouTube channel where instructors record and post daily videos, and also offers live sessions via Facebook Live and Instagram Live. Options include yoga, stretch, senior classes (Forever Young and Strength & Flex), pump, circuit, HIIT boot camps, Barre, and spin. According to general manager Gail Garaventa, "Everything we are doing is free to the community to try to help them keep fit and strong until this virus is destroyed!"
In-Shape Napa (and all locations)
In-Shape offers complimentary, daily sessions for members and non-members via Facebook Live, Instagram Live, and on demand via their website. In addition to workouts, In-Shape also offers recipes, health and wellness tips, activities for kids, and relaxation/mindfulness sessions.
Napa Valley Yoga Center Napa
Napa Valley Yoga Center Napa offers a complimentary community workshop series, as well as 19, one-hour Zoom sessions per week, no membership required, for a drop-fee of $10 per session. The center has a library of online recorded sessions since the shelter-at-home order began.
Orangetheory Fitness Napa
Orangetheory Fitness (OTF) offers complimentary, daily workouts via their Orangetheory at Home website. The owner of the Napa location, Colleen O'Ferrall-Jones, also delivers Zoom workouts for members or drop-ins Mondays through Saturdays, which are accessible by contacting OTF-Napa.
Planet Fitness Napa (and all locations)
Planet Fitness offers free, "United We Move" Facebook livestreams at 4 p.m. PDT daily, which are also recorded and can be replayed later.
Synergy Health Club by St. Joseph Health Napa
On Friday, March 20, 2020, Synergy Health Club began posting a complimentary, six-week, daily workout program via the Active Wellness YouTube Channel, youtube.com/user/activesportsclubs/videos. The 30- to 45-minute workouts require no equipment or special set-up. Synergy also delivers a bonus, weekly meditation video on Wellness Wednesday. Videos for the forthcoming week are published on Fridays.
Wine Country CrossFit Napa
Wine Country CrossFit offers complimentary, live classes for everyone six days per week, which are also recorded for those who cannot attend live. Sessions include 45-minute boot camps, one-hour CrossFit workouts, Sip & Stretch, and a weekly Virtual Happy Hour at 5.30 p.m. on Thursdays.
Yoga Passion Napa
Yoga Passion Napa delivers daily, Zoom yoga classes for a $10 drop-in fee.
Be the first to know
Get local news delivered to your inbox!