Editor's note: This continues John Henry Martin's profiles of seniors graduating in the class of 2020 who have excelled in the arts.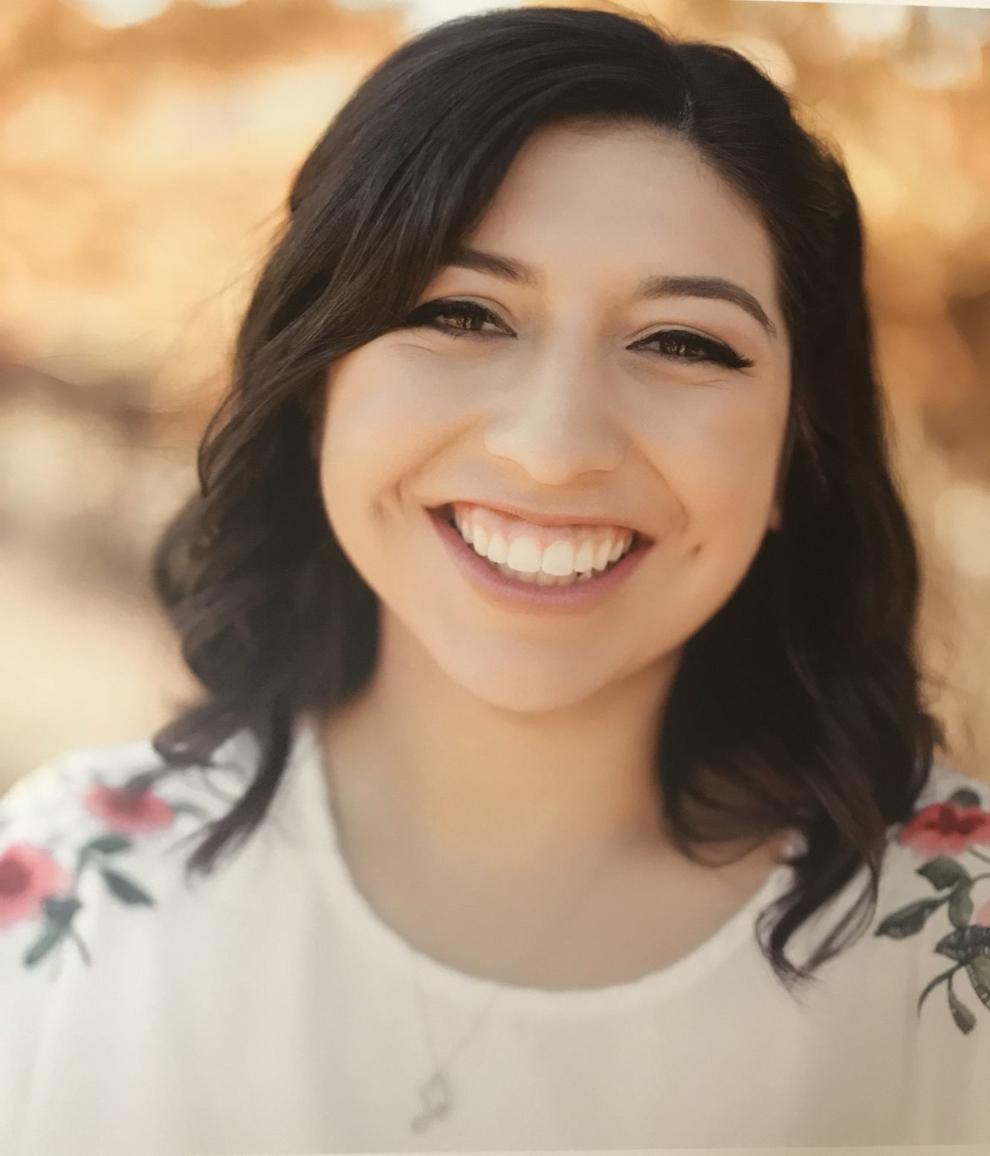 Senior quote: "A diamond is a chunk of coal that did well under pressure." Anonymous
If you saw Vintage High School Choir Department's recent monumental production of "West Side Story," Diana Gonzalez will need no introduction. She played the angelic, innocent, Maria, a role that seemed to be created for her. Her heart-wrenching performance at the show's tragic end left no dry eye in the house. She said that playing Maria was, "a dream come true."
Gonzalez loves "West Side Story" because of the themes about racism, and how love can prevail. She also said that it was the most supportive cast she had ever worked with. "They were the most open. Throughout the whole process we just wanted to lift each other up. I have so many fond memories of it."
Gonzalez's musical theater career at Vintage started her sophomore year with "Les Misérables." She was cast to play Cosette and was moved when her director, the drama teacher Mr. Frank Varni, gave her an excerpt from Victor Hugo's novel to research her character.
"She came from abuse and neglect, but through her adoptive father's love, she became this beautiful lady who really cared for all the people around her. That was my favorite part about playing her," she said.
Gonzalez attended River Middle School. After finishing there, all of her friends were going on to New Tech. But she had heard of Mark Teeters' choir program and decided to switch to Vintage for that specifically.
She said that she was a shy kid her freshman year because she didn't know anybody. But she found a welcome home in the choir department to such an extent that, as a freshman, her friends encouraged her to audition for a solo in Gabriel Fauré's challenging "Requiem." She got the part, which was unusual for a freshman.
"Choir gives you such a supportive group that wants to lift you up instead of tear you down," she said.
Choir was not Gonzalez's only interest. Her mother is a doctor so she has an interest in science as well. She wanted to take a class in environmental science, because she said it's important to care for the environment, but that conflicted with chamber choir. So she decided to take AP Physics.
"It was quite a ride," she said. "The material is so challenging. I don't think I would have gotten through it without my teacher Mr. (Paul) Brochard. He really went out of his way to get students to understand the material. He would make time for me at lunch or after school."
"Physics was a really difficult obstacle, and I failed the first test. But I realized this was an opportunity to grow. With all of its challenges it convinced me that if I put my head to whatever I wanted I could achieve it" she said. Even though she failed the first test, Gonzalez ended up getting an A in physics.
Music, however, is her passion and her life. She has been singing with her father, a guitarist, since she was young and she and her family will often get in the car and drive without a destination, just for the experience of listening to music together.
She cultivated a love for musical theater in middle school and is constantly exploring that world. Now, her favorite musical is "Ragtime" about income and racial disparities in early 20th-century New York.
"There is passion, but there is also real sadness that comes with racism. It breaks your heart and lifts up your soul," she said.
Her next role, if she could choose? The title character in "Anastasia" about the Romanov girl who fled the execution of the Russian royal family in 1917.
Gonzalez is moving to New York City in the fall to study musical theater at New York University. When asked about the challenge of being a small-town girl in one of the world's great metropolises, she said, "I know that there are going to be challenges. There are going to be little bumps, but that's part of growing up. Whenever I talk about this change, my family is always so supportive."
— Stephen Cole, Vintage High School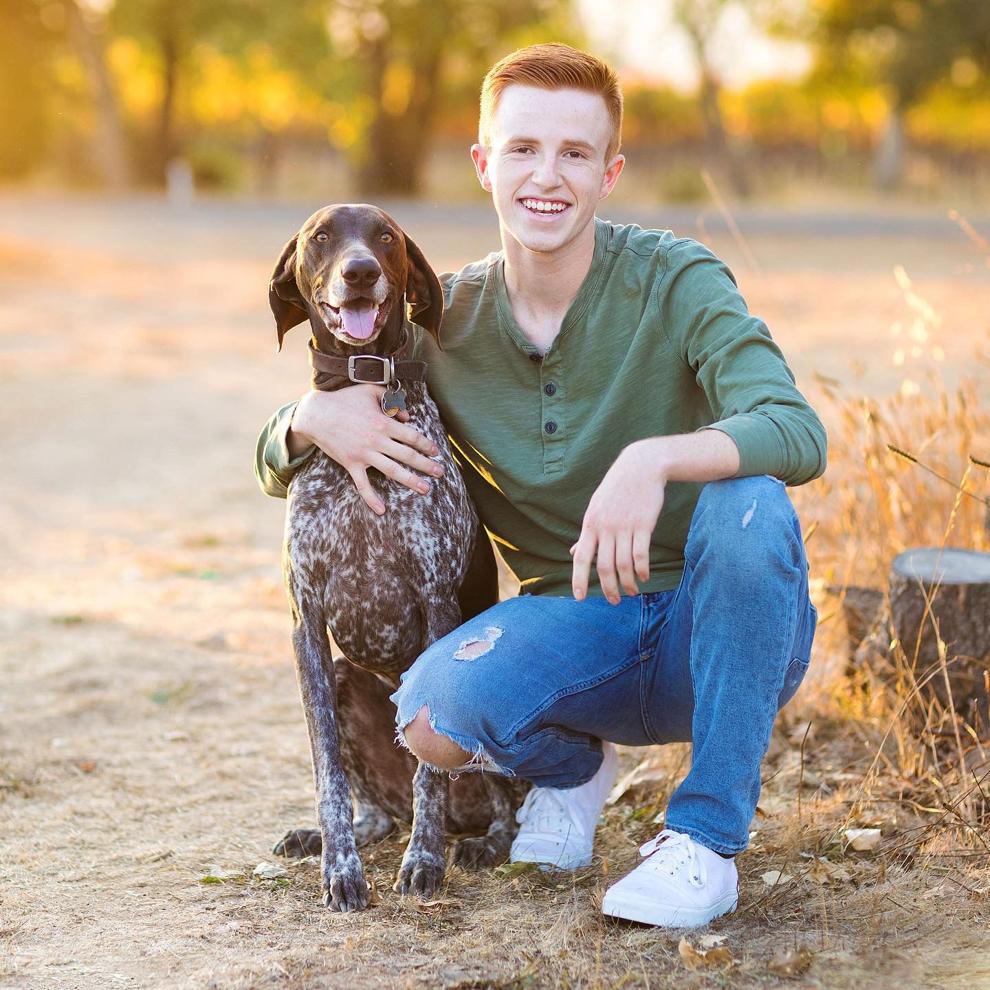 Senior quote: "It's always ourselves that we find in the sea." e.e. cummings
In 2019, Stephen Cole, pictured here with his German short haired pointer named Zeke, was in his junior year at Vintage High School, when he was chosen to be a member of an elite group of signers organized by Mark Teeters, choral director at Vintage High School. This special choir would learn 10 of famed contemporary classical composer Eric Whitacre's complex and challenging pieces of choral music and audition for the chance to perform for him at Carnegie Hall in New York City.
After months of work, reflected in the recordings they sent directly to Whitacre, they were chosen. Singing in one of the world's most prestigious concert halls with his choir mates from Napa, Cole said, was the highpoint of his high school career. "I felt almost famous," he said. "People came from all over the United States to see Eric Whitacre and his performers. There were so many famous artists, it was an honor."
One of Whitacre's pieces was e.e. cummings' poem "Maggie and Milly and Molly and May," set to music. As Cole sang the last line, "It's always ourselves that we find in the sea," he was struck, in that moment, by its truth, and decided to make it his senior quote.
Cole's older sister was in Teeters' choir, so he had been familiar with the program long before he got into high school. He was in band during his freshman year, but knowing the opportunities that choir would present, so he made the switch to choir from band in his sophomore year. That year, he got to sing at Disneyland and in a professional recording studio.
His senior year, he was appointed choir president and also sang in Vintage's a cappella group, "VoiceMale." Another group of the most elite in the program, it is only open to new members by invitation. They performed at the "A Capella Extravaganza" held every year at Lincoln Theater in Yountville in which groups from up and down the West Coast perform.
Choir taught Cole lessons that will serve him well in his years beyond high school. "I learned in choir to hold myself accountable in everything — in choir you can't hide," he said. "You can't not sing. If I'm not singing, I'm dragging down the rest of the group and we would fail and I would hate that."
Outside of choir, Cole also played baseball and ran track. But his other passion is agriculture. He said his "head exploded" in an animal science class that made him decide he wanted to become a veterinarian. In that class, he learned to "appreciate the importance of all breeds of livestock and what they have to bring to the industry. I appreciate how they benefit us, and serve a purpose to all of us and everyone." He served as the Future Farmers of America president his senior year.
Cole was invited to apply to an all-expenses-paid internship in the agriculture program at Modesto Junior College. If that doesn't work out, Modesto has online agriculture classes he can take, or he will attend Santa Rosa Junior College, which he said has a good agriculture program as well.
Cole wants the world to know that he and his cohorts "are the ones that are trying to bring about change in the world. We're the ones that are going to bring new ideas. We don't care if we get shot down. We aren't scared and we aren't afraid of doing things."
Email Cole to congratulate him on his accomplishments at stephen.cole4@yahoo.com or follow him on Instagram @stephen.cole456.