Say you were a super taster (as in efficiency, not ability to detect flavors) and you had five hours to taste around Napa Valley. How many wineries could you visit?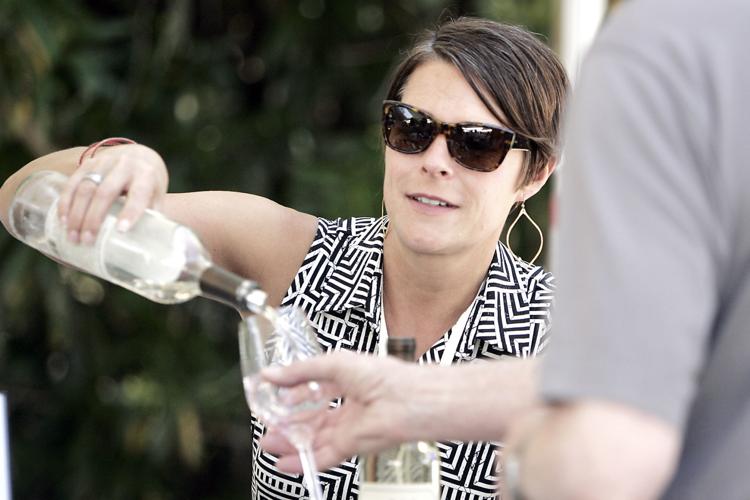 Perhaps five, maybe six, if you simultaneously said your goodbyes while being served your first wine at each stop. You'd hardly enjoy those wines, your mind busy calculating the distance to your next appointment. Proximity would limit your choices. And just forget about enjoying one of the valley's famed restaurants unless you want to significantly restrict your wine tasting.
But what if there were a winery event that brought principals together from a hundred or more of the valley's top wine producers and restaurants, where you were greeted in a beautiful winery setting by winemakers, owners and chefs? And there were barrel samples of top Napa Valley Cabernet Sauvignon along with select bottle pours of crisp sparkling wines, elegant Chardonnays, zesty Sauvignon Blancs, and older vintages, as well as savory and sweet bites from more than a dozen top chefs?
That event is Auction Napa Valley's Friday Napa Valley Barrel Tasting. Below is just a small sample of the wine offerings from the Auction 2018 Barrel Tasting event, which total hundreds of different wines: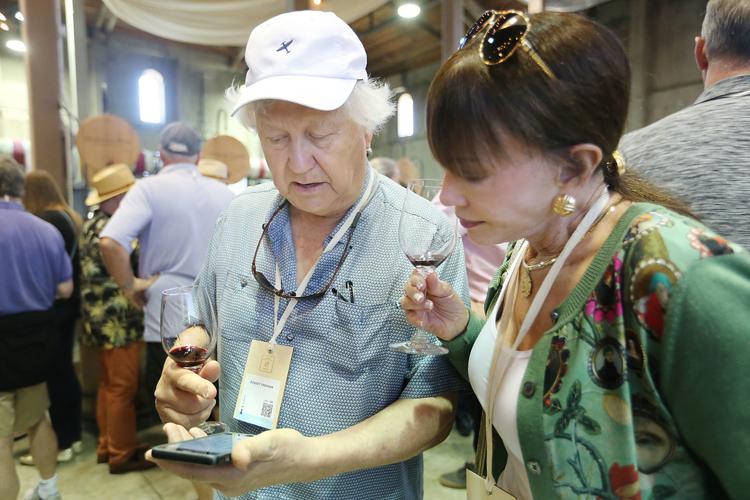 Guests were greeted at the historic Charles Krug Winery with a glass of Charles Krug Sauvignon Blanc. Crisp and vibrantly fruity, it set the scene for a day of food and wine hedonism.
The Barrel Room is where you meet many of Napa Valley's star vintners, including Tim Mondavi, Hugh Davies, Beth Novak Milliken, Jon Emmerich, Sara Fowler and more.
The Continuum 2017 Cabernet Sauvignon-dominated barrel sample, poured by Tim Mondavi, is richly concentrated, full of deep red compote fruit and complex spices.
Clos du Val showed off a 2016 Stags Leap District Cabernet Sauvignon whose bright palate lifted the dark black and red fruits, inviting additional sips.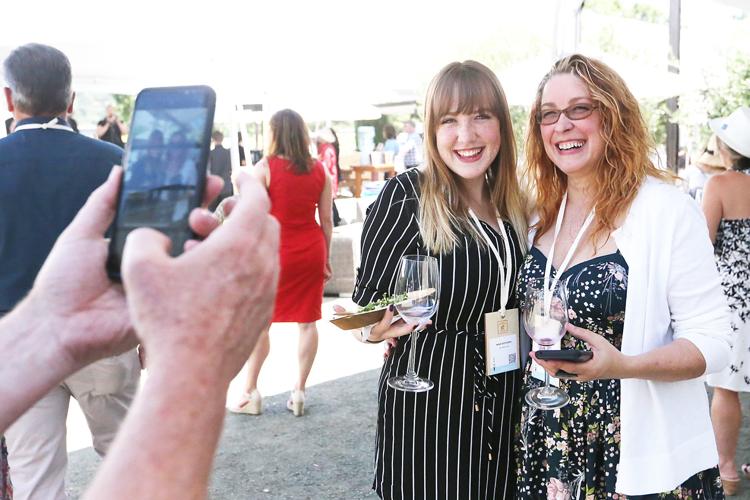 Darioush's barrel was the 2016 Mount Veeder Cabernet Sauvignon blend from the Sage vineyard with juicy red fruits and integrated spice complexity.
Winemaker Sean Thompson shared a silky-smooth J. Davies 2016 Cabernet Sauvignon from their estate on Diamond Mountain.
Newcomer Steve Brady (his first year pouring in the Barrel room, but not at the event), owner of On Q Wines, poured a concentrated, generously oak-spiced Cabernet Sauvignon from Coombsville.
Michael Beaulac, winemaker at Pine Ridge, greeted guests with a 2016 Stags Leap District Cabernet Sauvignon, explaining that Stags Leap District is what the winery is all about.
Out on the expansive lawn, a seemingly endless offering of wineries and wines awaited.
Swanson poured their 2017 Rosato made from Sangiovese, a rosé that bridges red-fruits with a crisp, refreshing sip.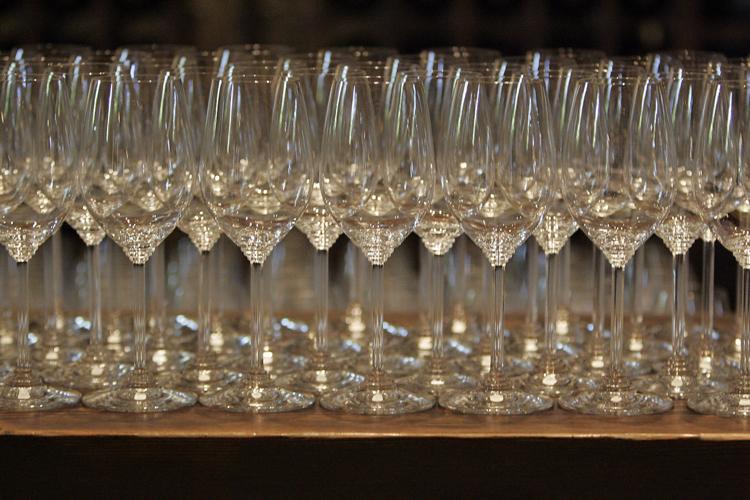 The Schramsberg Querencia 2014 Rosé is a serious sparkling wine, full of red fruits on a richly textured palate that tempts you to come back for another taste. And maybe yet another.
The St. Supery Dollarhide Sauvignon Blanc is one of the best of the valley, with a mix of exotic fruits such as guava and ripe pineapple.
ZD Winery poured a 2002 Pinot Noir from a 3-liter bottle, showing off the aging potential of the wine, still full of bright cherry fruit and spice complexity.
Starmont's table was manned by winemaker Jeff Crawford, who happily discussed the finer points of winemaking and soils in the vineyard while pouring the concentrated 2014 Pinot Noir from Stanley Ranch fruit. The wine bursts with red fruit and toasty oak flavors.
While Tierra Roja's owner, Linda Neal (one of the valley's fascinating women), shared one of her small lot wines, she talked about an upcoming adventure that has her learning Arabic for two months.
Every vintage is a good vintage at Stony Hill, makers of incredible Napa Valley Chardonnay, but the winery showcased a 1998 from a magnum that was especially brilliant, with pear and peach flavors wrapped around a core of mineral-smokiness.
Truchard's co-owner, Jo Ann Truchard, poured their very delicious 2016 Carneros Roussanne, providing a fun, different white grape variety to the day's tasting mix.
Last, but certainly not least of this small sampling of the day's wines, includes the much-loved Shafer Red Shoulder Ranch Chardonnay, adding its rich-textured, full-flavored goodness to the event.
For a day speed tasting around the valley, sans the Napa Valley Vintners' Auction event, you'd be shelling out some serious dough for tasting fees and a wine lunch, while exhausting yourself along the way. If you are going to spend money, Auction Napa Valley — and the good its proceeds deliver to those in need — may just be the answer to a tasting visit next spring. See you in 2019?
Catherine Bugue, the Star's tasting panel columnist, loves writing about — and drinking — wine. She is also the co-founder of the Napa Valley Wine Academy in Napa. You can contact Catherine at catbugue@gmail.com.