Here are some of the adoptable cats at We Care Animal Rescue who are seeking their forever homes.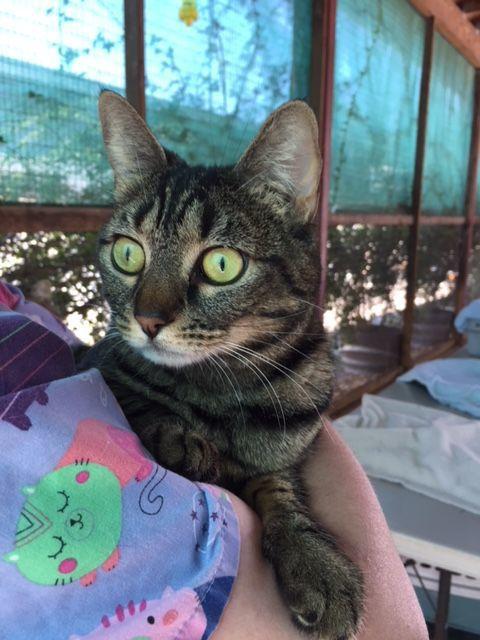 Marie (female, spayed, 4 years old) is sweet as sugar and ready to be held in your arms. She's a new resident of We Care and would love a forever home ASAP. She's lived with a nice dog before. She's not as comfortable with cats, but is getting along with her new roommates here, so she should do fine with other cats in your home. She's soft as silk, pretty and healthy and loves the company of people. Looking for a young, social and sweet companion? Come and meet Marie!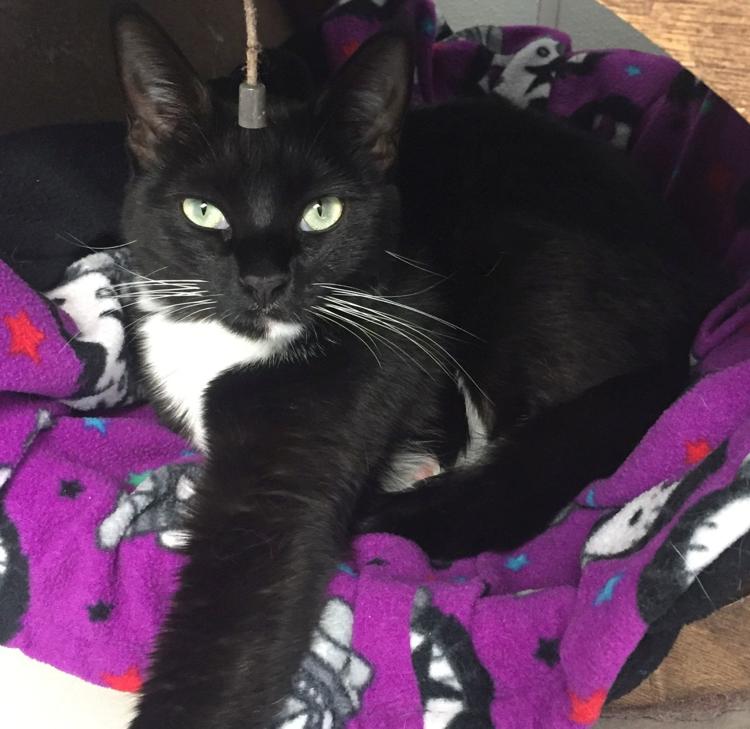 Lola (female, spayed, 1 year old) joined We Care recently and in her intake space the staff all joked about how CHILL this pretty girl is. Since she joined the family of cats in We Care's Big Building, she's been tentative, but no doubt with her nice personality and calm demeanor she'll make friends quickly. She's OK with a nice dog and other cats. She's healthy, young and ready for her new forever home. Her first family just adored her — and it shows. They report she loved sleeping in their bed and was nice to everyone she met. Come in and meet this darling tuxedo girl!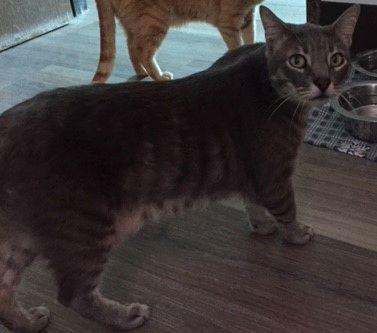 Kitty (male, neutered, 8 years old) is easygoing, friendly and affectionate. He's also a new arrival at We Care, where he's found a snugly bed and made friends easily. Still, he is a cat that loves his humans, and as much as we are here to play with him and snuggle, he seeks a new forever home and a person to call his own. Meet your new best friend — Kitty!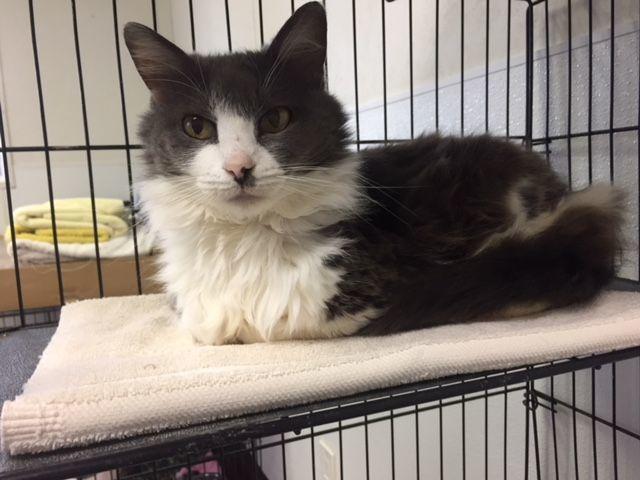 Precious (female, spayed, 8 years old) is exactly that! Unfortunately, her person recently passed away, and along with several friends and neighbors We Care is looking for a new home for her. She loves to sit in your lap, she's no trouble at all, and will be so thankful for a quiet home to call her own again. Many of the cats that come to We Care are there because their loving person has passed away. We Care is happy to give them a safe home – but it just does not compare to a real home and a person or family to love. Won't you give Precious her new home?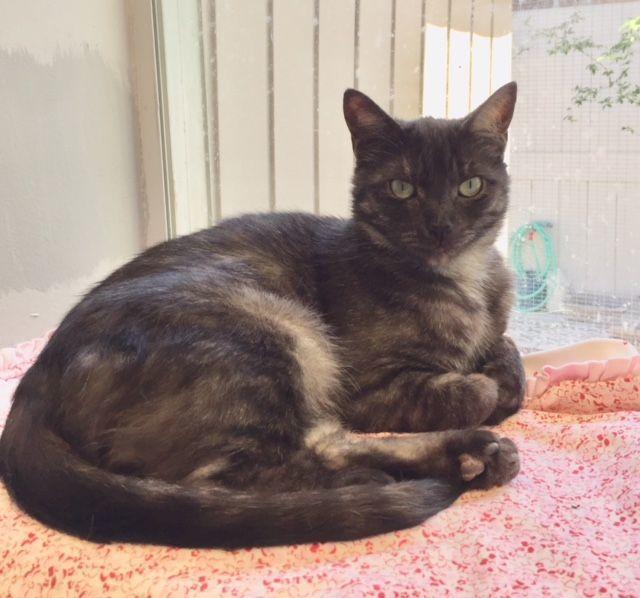 Stormy (female, spayed, 2 years old) is very petite with a unique black and gray coat and a Cheshire Cat's smile. She's a bit shy with new people and places, but finds her way and gets along with everyone she meets. Once you get to know her, she's a super lovebug, full of kisses and purrs. Looking for a little sweetness in your life? Come on in and meet Stormy!
We Care Animal Rescue is a 501c3 nonprofit organization dedicated to providing sanctuary, care, shelter and compassion for homeless animals. The free-roaming, no-kill sanctuary is home to 200 cats of all ages. From time to time We Care is closed to the public for maintenance, repairs and cleaning. Please call to confirm public hours.
Address: 1345 Charter Oak Ave., St. Helena
Public hours: 1-5 p.m. Friday-Sunday
Phone: (707) 963-7044. Adoptions are $75.