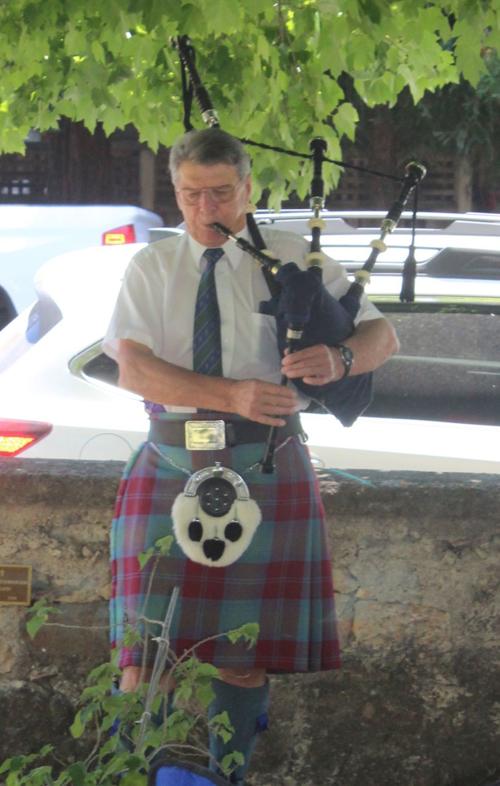 It was 2 p.m. Tuesday when editor Dave Stoneberg called me, politely asking where my column was. The most craven excuses flashed through my mind: My dog ate it? No, Dave knows I don't have a dog. My cat ate it? No, she's much too finicky an eater. I wrote two-thirds of it on Friday and then it slipped my mind? Yes, best stick with the truth. My humble apologies to Dave.
Four hours, Dear Readers. That's how long it took for the Cameo Cinema to sell out two nights of "Raiders of the Lost Ark" once the August drive-in schedule was posted last Thursday. "Star Wars: The Empire Strikes Back" (the best in the series – prove me wrong) was not far behind. Still available as of Tuesday morning: "Shrek," "Beetlejuice," "Ghostbusters," "The Neverending Story," "Crouching Tiger, Hidden Dragon," "Space Jam," "The Grand Budapest Hotel" and "Men in Black."
Market co-owner Roman Flores was quoted last week saying that once the restaurant was forced to end indoor dining, he hoped to stay open by offering outdoor seating. Come Thursday, lo and behold, Market was offering outdoor seating along Main Street and looking at possibly adding more behind the restaurant. The surge in COVID-19 cases is dismaying but at least local businesses are rolling with the punches.
Last week's editorial notes that a webpage about St. Helena history on the city's website makes no mention of indigenous people. It's also worth noting that a different page on the city's site, reprinted from the St. Helena Historical Society's "St. Helena" book, gives those people their due. Read the unabridged history of St. Helena at cityofsthelena.org/community/page/st-helena-historical-society.
An eagle-eyed reader noticed a "For Lease" sign in front of the Yao Family Wines tasting room, which has apparently closed. I wonder how many other local businesses will close their doors before the pandemic ends.
Longtime readers of the Star will rejoice in the news that the removal of the Upper York Creek Dam is finally underway after a few decades of delay. The steelhead and other critters that will be able to make their way up the creek unimpeded will be even more thrilled. Check the city's website for project updates.
St. Helena Drama fans should check out Thursday's Shakespeare Napa Valley production of "Romeo and Juliet" starring none other than Josie Goldfarb of "Newsies," "The Laramie Project" and a string of other shows going back to 2011's "The Sound of Music." Break a (virtual) leg, Josie! The show livestreams at 7 p.m. at TheStreamingTheatre.com. No RSVP or tickets are necessary, but a donation wouldn't hurt.
In other virtual news, Rianda House is hosting a 90-minute collage and storytelling workshop, with Lisa Hinz, at 1 p.m. Friday, July 24. Call Elizabeth Cobb-Bruno at 963-8555 ext. 103 to register and arrange pickup of materials. While you have her on the line, register for Joan Comendant's new Kuan Li (a form of Tai Chi) classes at 12:30 p.m. Mondays and Fridays.
John Hendricks' friends in his men's Bible group surprised him with a bagpipe performance by Lindsay Hall outside Grace Episcopal Church on July 7, in honor of Hendricks' 75th birthday. With his tartan kilt, Hall certainly looked the part, and the keening melodies could be heard as far away as Main Street.
Be the first to know
Get local news delivered to your inbox!