Bookmark Napa Valley raises $105,000 for St. Helena Public Library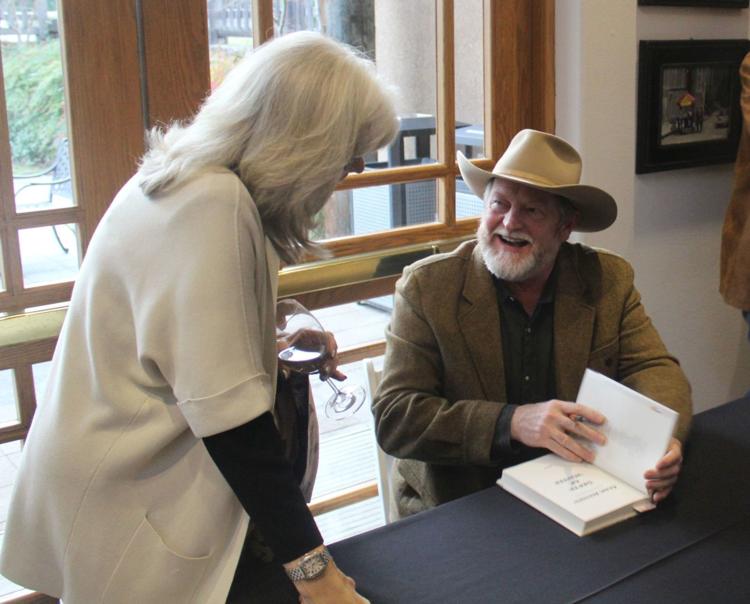 Bookmark Napa Valley raised more than $105,000 for the St. Helena Public Library's nonprofit affiliate, as guests mingled with notable authors and celebrated culture, history and the joy of storytelling.
Held at Markham Vineyards on Sunday, Jan. 27, the annual event benefits the Friends & Foundation, St. Helena Public Library, which awards grants to the library for programs, materials and part-time staff.
The fourth annual fundraiser netted about twice as much as last year's, due to more sponsorships, more ticket sales, a library wine raffle and some generous gifts at the event, said Maria Stel, executive director of the Friends & Foundation, St. Helena Public Library.
This year's guest authors were literary novelist Cristina García, author of "Dreaming in Cuban" and "Here in Berlin"; historian Hampton Sides, author of "On Desperate Ground"; and mystery novelist Craig Johnson, author of the "Longmire" series.
Each author signed copies of their books and chatted with attendees. After a dinner served by Oak Avenue Catering, each author was interviewed by Lisa Napoli, former NPR correspondent and author of "Ray & Joan."
"You judge a community by the strength of its libraries," said Johnson, who's appeared at 63 libraries in his home state of Wyoming in exchange for his standard honorarium of a six-pack of Rainier beer.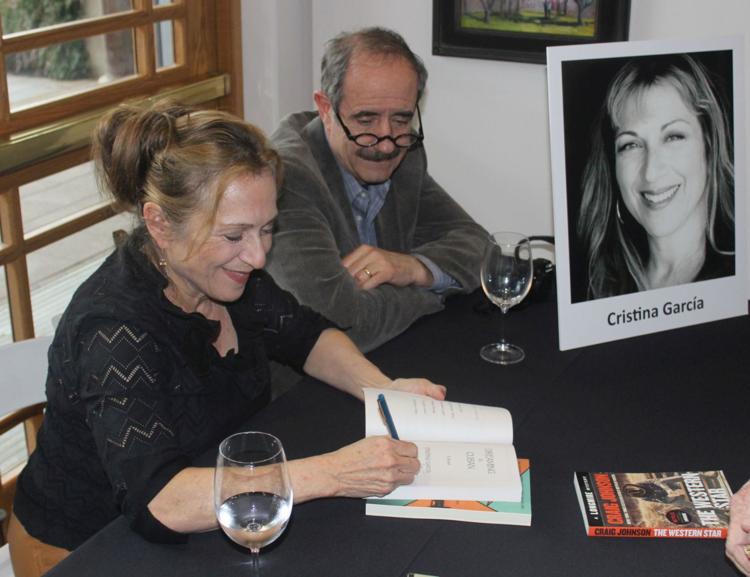 "My local library was my mother's babysitter," said García, who talked about being raised in a "bookless" household in Brooklyn.
Born in Cuba and brought to the U.S. by her parents as a toddler, García devoured Nancy Drew books at the library and joined her first book club at the age of 8. Her love of reading inspired her to write her own novels, starting with 1992's "Dreaming in Cuban," which put women at center stage for the first time in Cuban-American literature.
She's gone on to write other novels, as well as plays that have been presented at Central Works in Berkeley.
"Books change lives," García said. "They changed mine."
Sides' latest nonfiction bestseller, "On Desperate Ground," is about the Korean War's Battle of the Chosin Reservoir.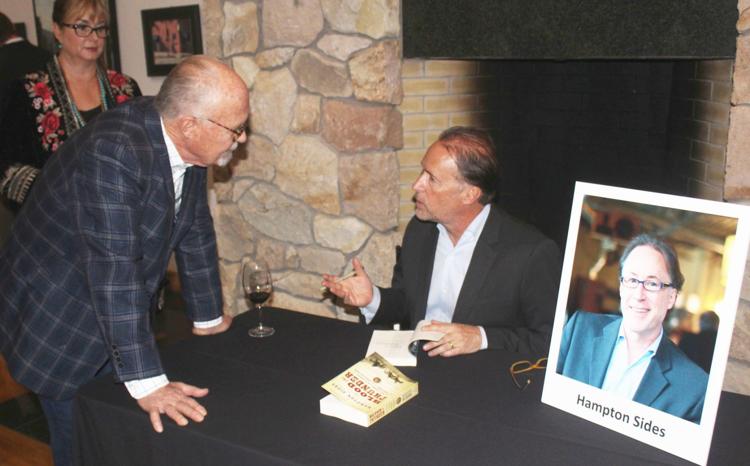 "This is a generation … that we're unfortunately saying goodbye to in a lot of ways, and I felt some urgency to get this book written while they're still here," Sides said.
Sides met soldiers like Hector Cafferata, a Marine who killed more than 100 Chinese attackers on the first night of the battle. Having never experienced battle before, the 21-year-old Cafferata kept firing and batting away Chinese grenades with his entrenching tool long after most of the rest of his unit had been killed or injured.
After being seriously injured, Cafferata was evacuated and went on to receive the Medal of Honor, but he never felt he'd deserved it, Sides said. He died in 2016.
"You can make history come alive on the page and read like a novel if you summon the right details," said Sides, who added that his next book will be about the third and last voyage of Captain James Cook.
Johnson talked about his "Longmire" mysteries, about the sheriff of the least populated county in the least populated state – Wyoming.
The series was adapted for television by A&E and later Netflix. Johnson, who dresses much like his modern-day cowboy character, said the show was embraced by TV audiences who were "ready for a break from anti-heroes."
"I wanted Walt to be more like us," Johnson said. "He's overweight, he's overage … but he still gets up in the morning and tries to do a good job. To me that's true heroism."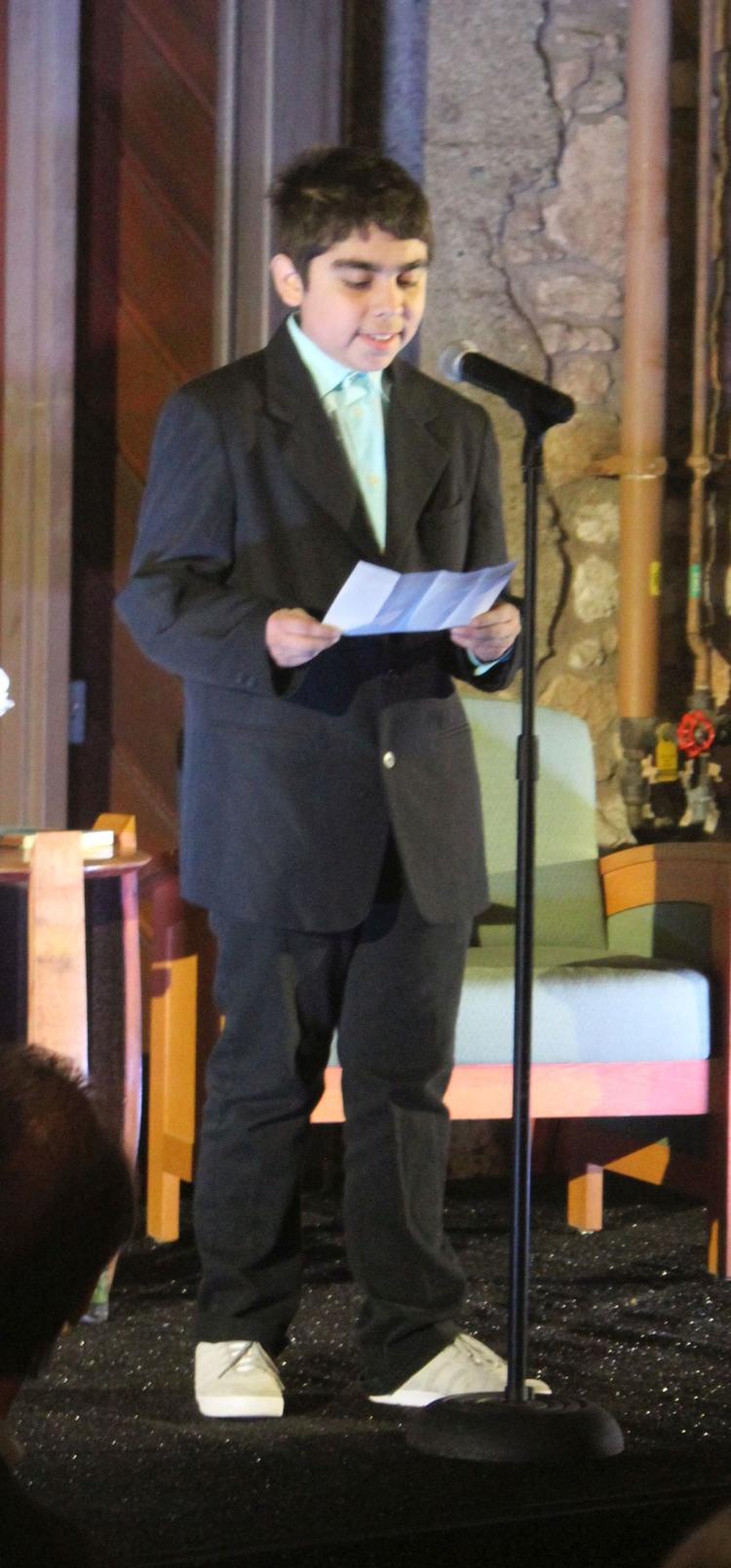 Bookmark also featured a special appearance by 15-year-old Christopher Olivier, who's been volunteering at the library since the age of 9.
He's since founded four organizations: the Northern California Allergy and Asthma Advocates, Napa County Kids Care, Christopher's Little Free Rolling Library, and Napa County Robotics.
"I would not have been able to do what I have done without the knowledge that I have gained from being a patron since second grade and a volunteer at the St. Helena Public Library," Olivier said.
This year's top sponsors included the Napa Valley Vintners, Chappellet, E. & J. Gallo, Bob and Evalyn Trinchero, Trinchero Family Estates, Martha and Bruce Atwater, Andy and Betty Beckstoffer, Cakebread Cellars and the Coppola family.
(This article has been altered to correct the title of Sides' book, "On Desperate Ground.")