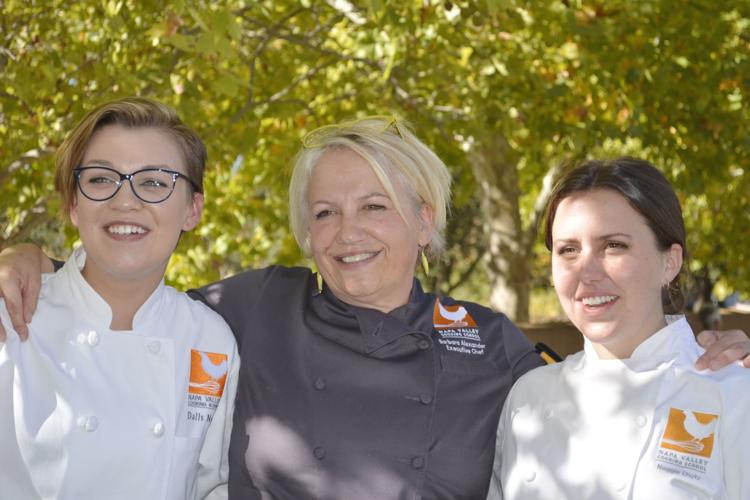 Executive Chef Barbara Alexander, who has led the Napa Valley Cooking School on the St. Helena campus of Napa Valley College for the past 16 years, is stepping into a new culinary career. Her last day on the job is Saturday, June 30.
"I've loved it for 16 years. It's time to do new, creative things. Us chefs, we like to move around," said Alexander.
"There is a wise old saying, that 'Change is as good as a holiday.' I have definitely trained a lot of people and it's my hope that I have changed a lot of people's lives. Many alumni now work in Michelin star-rated restaurants all around the world, including one in Paris. Some own catering companies or their own restaurants," said Alexander.
Alexander said she is thinking about a new career conducting tours to culinary hot-spots with the best restaurants and chefs in the world.
She also plans to stay on at NVCS, as a consultant and teacher.
She noted that Derek McClintick, who graduated in 2011, opened Jax White Mule Diner in downtown Napa in 2014, and that Maria Nuño, a Calistoga student who was 18 when she came to NVCS, is now chef de cuisine at Tra Vigne Pizzeria.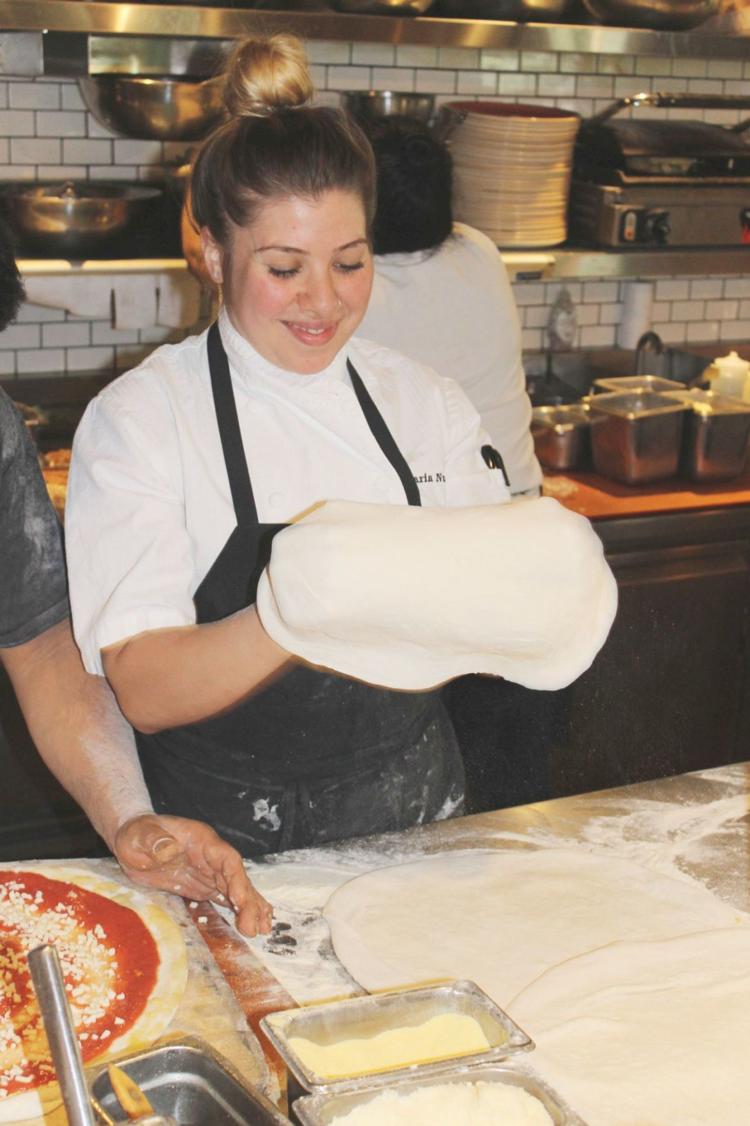 "I come from a family of chefs, and was fresh out of high school when Chef Barbara took me under her wing, when I really needed her," said Nuño. "I was the youngest and least experienced in the class, always shy, never wanting to be the example, worried about what my classmates would think about me, and always sitting in the back. I learned that to never be shy is the only way to learn."
Nuño excelled at hands-on activities.
"If I do it, I want to do it right, and that's what Chef Barbara saw in me. I was always there, by her side. I knew that if I stuck with her I would learn a lot more and appreciate certain things in the kitchen, like how the dishwasher is the most important tool in the kitchen."
Nuño worked as the pastry chef for two-and-a-half years at Tre Posti before working for six years at Tra Vigne and Tra Vigne Pizzeria in St. Helena. She was named chef de cuisine of Tra Vigne Pizzeria in May.
"She always pushes me to do better. It was Chef Barbara who taught me 'you can do anything if you try.' I'm very happy in the job I've always wanted," said Nuño.
Jax White Mule Diner
McClintick, who owns Jax White Mule Diner and Trade Brewing in downtown Napa, was in his early 30s when he left a transportation career to take classes at NVCS, graduating in 2011.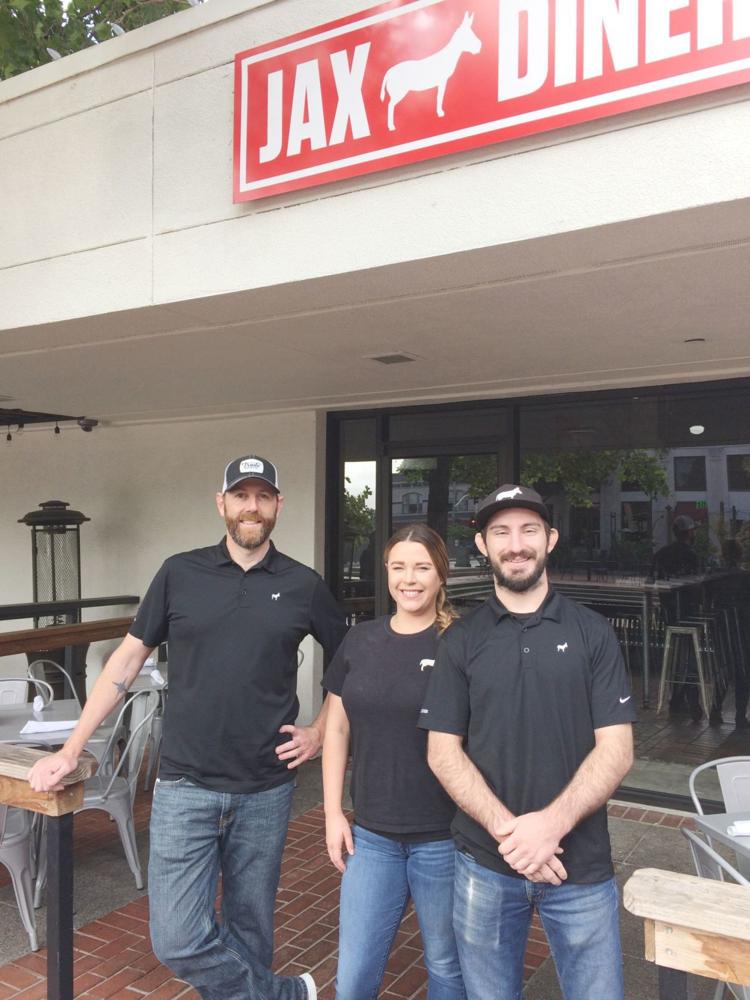 "I loved every day, during one of the best years of my life, making a complete transformation into an environment where Chef B takes everyone under her wing in such a small class. Every day was a fun, new, exciting experience for me," said McClintick.
"My goal was to be an executive chef. I love to cook and wanted to get into the kitchen side. Looking back, going to school there and gaining the background helped me, for sure."
One of Alexander's greatest fans is Chef Krista Garcia, who serves seven-course meals at Maui's Hotel Waimea, overlooking a mango grove and the Pacific.
Garcia had already completed the professional culinary program at NVCS before Alexander came along.
"We heard there was a new instructor from Canada, and I wanted to ... find out where she was going to take the school," Garcia recalled. "I was close to (longtime culinary philanthropists) Belle and Barney Rhodes and wrote for the St. Helena Star, so Belle would share her research with me because she was interested in the well-being of the program.
"Barb and I hit it off immediately. She hired me to teach food enthusiasts and specialty classes for professional students. She became one of my best friends, a sister, a mentor. I have become close with her family, her husband Adam, and her daughter, Ava, who is an amazing young ballerina."
A woman with a vision
Kate Leahy, an award-winning cookbook author and recipe developer, was a student in Alexander's first class at NVCS.
"The sky was the limit in what she could fit into the curriculum," Leahy recalled. "She told stories of working in Australia, about the products and produce she would use and how different it was from Napa Valley. She was from Vancouver, so she had this great global perspective."
"Chef Barbara was an innovative teacher and built the school from the ground up," said Leahy. "She put everything into it."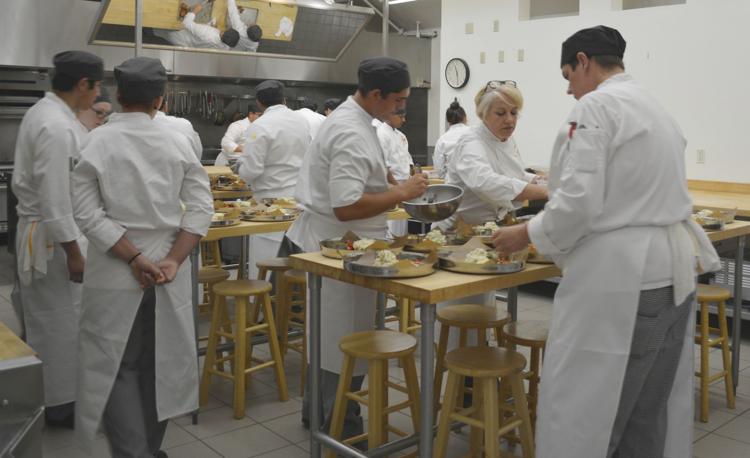 About 18 years ago Alexander came to Calistoga to collect donated cookbooks from literary agent and cookbook author Martha Casselman.
"Chef Barbara has determination," said Casselman, who has retired. "She does not stand and wave her arms as a conductor – she plays the fiddle, the violin and the tuba, doing whatever needs to be done.
"She is a woman with a vision. She wants these students to have a plan to follow, and she will give them tools to succeed, not only in the kitchen, but also in negotiating an agreement for a job – tools they need beyond the stovetop and refrigerator. She is a formidable presence."
'A fun, passionate fireball'
Cindy Pawlcyn, who has created several Bay Area restaurants and owns three in Napa Valley, praised Alexander for training future culinarians.
"I have hired a lot of her students," said Pawlcyn. "They are real people, not pie-in-the-sky about what a chef is. They've had the basics from her classes, but they also get what they would from the much more expensive cooking schools. They've had hands-on experience, where they really learn.
"Chef Barbara is a fun, passionate fireball, with good energy to be around, but she is also very disciplined. You don't often get that combination of fun and discipline."
Osprey Seafood owner Mike Weinberg-Lynn, a Napa fishmonger for 35 years, said he deals with many chefs, but that Alexander stands out.
"Some chefs can be arrogant, but with Chef Barbara there is none of that. The success of her students speaks to her knowledge and talent. Her expectations are high, but she's real. If you have a problem you can talk with her and she will be there to help you through. She is not stoic, nor is she huggy-huggy. She is warm, caring and strong.
"I have ultimate respect for her, not just as a chef, but as a person."
Stan King, a Cal Mart butcher who has been delivering meat to the NVCS since before Alexander arrived, agreed.
"I call her 'a rough, tough powder puff' because she likes to give you the business, but she can take it, too," said King. "She is a perfectionist. The way she wants it is the way it's going to be."
Raves about Chef B
Chef Heidi Krahling, who created Insalata's Restaurant and Marinitas in San Anselmo, raved about Alexander.
"I have sent six to eight students to her because she is so good. Not only was her food super current; it was almost avant-garde, which no student would be learning at any other cooking school. She's so inquisitive, always having ideas percolating. There is no one like her. Her stamina and positive, infusive energy make her commanding, yet funny. She is brilliant, with amazing culinary knowledge, but she can teach it in such a way that anybody can learn it. She's one of a kind."
Executive chef Kim Wiss agreed.
"Chef B is extremely passionate about food and about sharing her experiences and knowledge. It comes through in the success of her students," said Wiss, a 2008 graduate of NVCS and Consumer and Trade Business Manager with Antica Napa Valley – Antinori Family Wine Estate.
"Chef B's students are fulfilling their culinary dreams all over the world. She's not easy in the kitchen because she wants people to understand what it means and takes to be a chef. It's not an easy life, and you don't just learn it one time. You learn it many times in order for it to sink in, and you continually keep training and then all of a sudden it clicks and you understand why she pushed you to understand your passion. Her fire keeps your own fire going."
Local chef Ryder Zetts met Alexander nine years ago while working as chef de cuisine at Solbar in Calistoga.
"We used her externs and always had good success with them," Zetts said. "We preferred NVCS over the CIA. Her students were very polite and very driven, which is a reflection upon her. You get what you put into things. She gives a lot of passion and energy into her students. For giving what she has given, she deserves to be acknowledged."
Passionate about teaching
Lissa Gibbs, director of the St. Helena campus, said a new NVCS Executive Chef will likely be appointed in early August.
"Whoever comes next is going to have big shoes to fill," said McClintick. "Chef B has a huge following, not just from students, but from community members. They are going to need somebody who truly wants to teach – a chef from a culinary standpoint, but someone who is truly passionate about teaching."
"NVCS will need somebody who is really energetic and passionate about food and learning." said Garcia. "Lifelong relationships are forged at NVCS. It is awesome to see how many success stories have come from every class. The legacy of Belle and Barney Rhodes is thriving there."
Nuño said the next chef "will have to love the school the way (Alexander) did," by serving students of all ages, backgrounds and experience levels, and "focusing on helping all people, by letting them know the right way without treating them as wrong."
Chef Wiss remained optimistic about the future of NVCS.
"The Napa Valley Cooking School is very affordable," said Wiss. "The average class size of 16 offers a great student-to-chef ratio. The school should outreach locally to get students who are able to drive here, or who live here. There is nothing wrong with learning a trade. I say, go to NVC, do a two-year program and live a great life."
Alexander's fans wished her well in her new endeavors. Bringing tourists to culinary hot-spots around the world seems like a perfect job, said Weinberg-Lynn.
"She does love to travel," he said. "Wherever she goes she becomes immersed in the culinary sense of that place. She is excited about what they do on a daily basis. She'll gravitate to the real place that is serving the local food the way it is cooked by local families."
"She has to keep moving forward," said King.
Editor's Note: Doug Ernst, a former journalist, is the public information officer for Napa Valley College.
Be the first to know
Get local news delivered to your inbox!