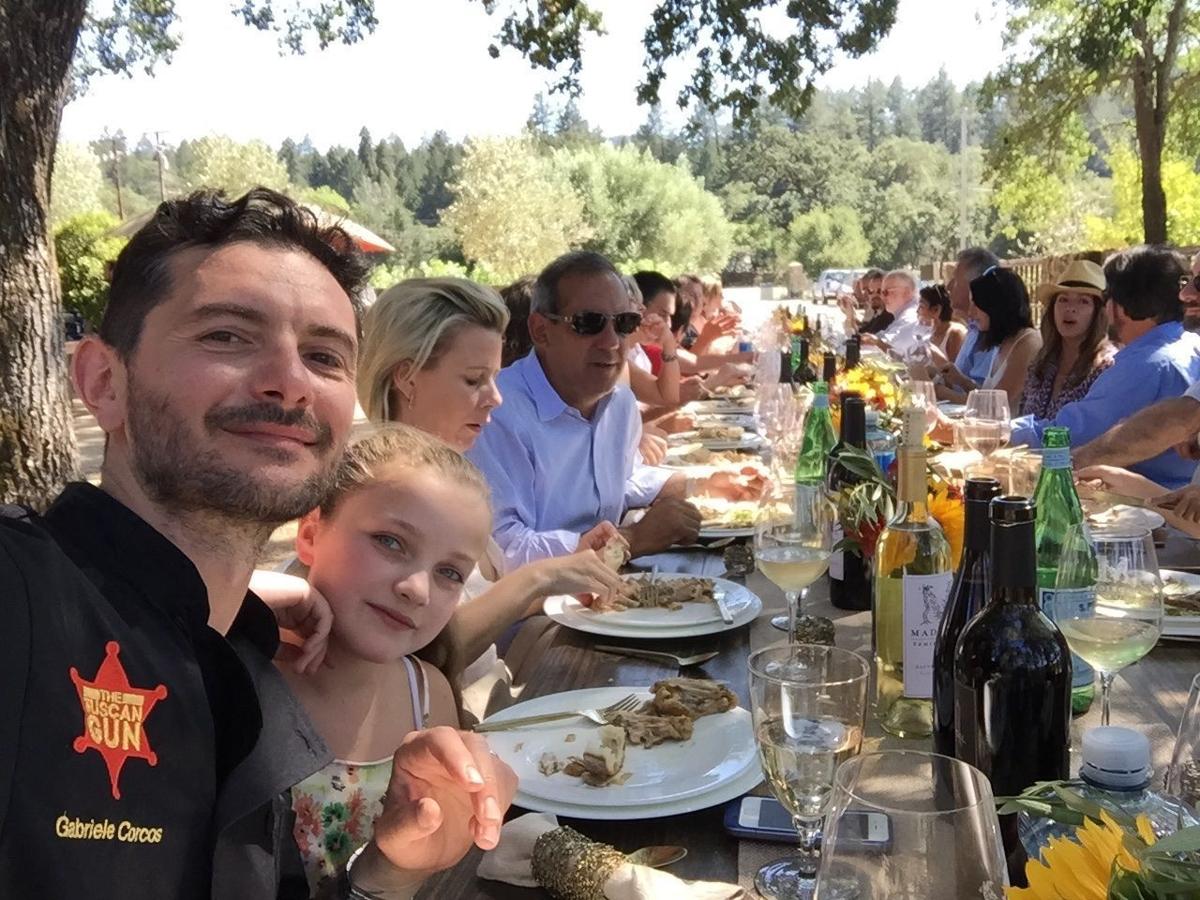 Madrigal Family Winery recently hosted Gabriele Corcos of Cooking Channel's "Extra Virgin" and his wife, actress Debi Mazar, in Calistoga, and they shared some of their personal recipes, one of which is a family favorite, "Pollo Al Mattone."
Chris Madrigal, vintner and founder of Madrigal Family Winery, recommends pairing it with his 2013 Sauvignon Blanc. "The acidity in this wine helps cut the richness of the chicken, making this a very pleasant experience for the guests."
Pollo Al Mattone
Recipe courtesy of Gabriele Corcos and Debi Mazar
1 chicken, 3 to 4 pounds, backbone removed
1/3 cup extra-virgin olive oil
1 sprig fresh rosemary, finely minced
1 handful chopped parsley
1 tsp. freshly ground black pepper
Zest from 1 orange and the juice from half
Cut the backbone out of the chicken. Lay the chicken flat and skin side up on your work surface. Press down on the chicken to flatten it. You'll hear a crack of the bones. Season the chicken on both sides with salt and pepper.
Add the garlic, olive oil, white wine, red pepper, rosemary, parsley, lemon zest and juice, and salt and pepper to a glass jar and mix together. In a baking dish lay out the chicken and coat the liquid mixture all over the chicken. Cover with tin foil and place in the refrigerator for 1 hour.
Heat the wood-fired oven until medium high heat, about 400 degrees. Discard the marinade and add the chicken to a sheet tray. Cook, until the chicken is fully cooked through, about 1 hour, or until a thermometer inserted into the thickest part of the thigh registers at 165 degrees.
Inactive prep time: 1 hour
Ease of preparation: Easy