St. Helena artist Layla Fanucci's cityscapes are subject of solo exhibit in New York City
Earlier this month, St. Helena artist Layla Fanucci sent eight of her original cityscapes – the largest is 69 inches by 76 inches – to New York City for a month-long solo art exhibition.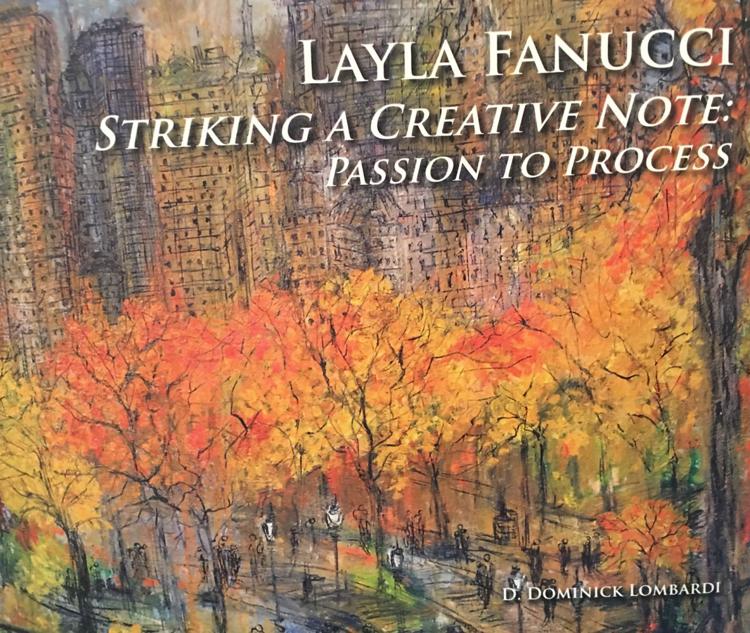 The opening reception is Thursday, May 24, at the Walter Wickiser Gallery and earlier this month, Fanucci said, "If anybody's in New York, come join us. We are expecting a pretty big crowd on opening night," with family, friends and associates attending the reception. She added she's expecting 300 to 400 people. She and her husband Robert will take two to three cases of their Charter Oak Winery red wines and Fanucci added, "We will have a good time."
Fanucci offers an open invitation: "If you're not there on opening night, then stop by the gallery anytime you can. Chelsea is a great place, I think there's 210 art galleries there. I've spent days where I have just roamed around from gallery to gallery, walking everywhere. It's really fun to see all the different art."
In addition to displaying her unique cityscapes, the solo exhibition also will serve to launch the second book about Fanucci and her art. It is titled "Layla Fanucci, Striking a Creative Note: Passion to Process," written by D. Dominick Lombardi and published by Wickiser in 2017.
"The purpose of the book was to share with everyone the style that I paint, putting cities on top of each other," on one canvas, Fanucci said, sitting at her kitchen table, adjacent to her studio. The home, studio and Charter Oak Winery are housed in a 1900 farmhouse, first owned by Robert Fanucci's grandparents. In the cellar are a few of the dust-covered bottles of wines that Fanucci's grandfather made.
Lombardi followed the artist through two years of painting to discover the labor-intensive process that Fanucci uses to create her cityscapes. Bright colors are used to cover the canvas and then Fanucci uses black oil paint to create the buildings, people, cars and other parts of the city.
Then the process begins again as one finished city gets covered over with paint and a new city will emerge.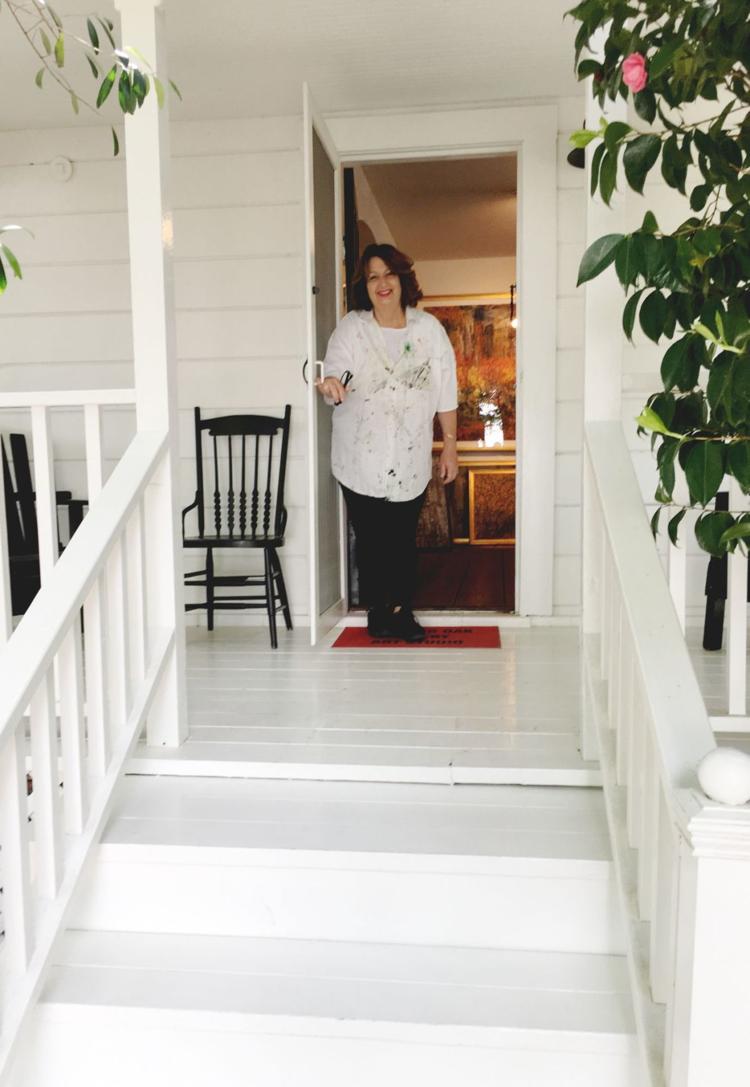 The cover of the book is titled, "New York Central Park, Opus 555," which Fanucci said means the canvas has five paintings of New York's Central Park, four underneath and the last one that you see on top.
The artist began Opus 555 in 2006 and it was completed 11 years later, in 2017. That's longer than normal, she said. Usually it takes her six months to a year to complete smaller paintings; and a couple of years for larger paintings. "I work on several paintings at a time," Fanucci said. "I hop here and there and everywhere."
You may remember Fanucci as the music teacher at the St. Helena Catholic School, where she was for 10 years, and she had been a teacher for 15 years before that. But, then she began painting and she said, she got addicted to it. "Then, after a couple of years, when I think I had painted about 200 paintings, I went to an art consultant in New York and I asked, here's my work, can I make art my business?" The art consultant's response: To market her paintings, Fanucci had to paint in a style of painting that no one else does. "She actually got this close to my face and she added, 'in the world.'"
For the next two years, Fanucci painted and the consultant looked at her work and gave advice, which the artist said was good. "And then I came up with cityscapes, cities on top of each other, paintings on top of each other," Fanucci said. "I love that depth, that energy and that texture you get at the end."
That process ended some 15 years ago and Fanucci has been creating cityscapes ever since.
Her first show at the Wickiser Gallery was in 2006 and Fanucci has had many other shows there since then. "Walter is a really great person, an amazing unique man and we've had a great friendship as well," Fanucci said.