The unique mountain wines and colorful characters of St. Helena's Spring Mountain are the subject of a series of oral history podcasts released by the Spring Mountain District Association.
"To our knowledge, no other wine-growing region has presented a comprehensive set of oral histories of this type," said Association President Sheldon Richards.
"By asking everyone to share their own unique stories, we've put together a lot of intriguing listening," said Schechtman. "In today's hectic world, with its many layers of artificiality in marketing, listening to these voices from the Spring Mountain District — real farmers and winemakers who made their homes in a dramatically beautiful part of the Napa Valley — is something rewarding.
"You'll never taste a wine from the Spring Mountain District AVA the same way once you've heard these personal stories, full of rich detail."
Marvin Atchley
Marvin Atchley grew up on a citrus ranch in Ventura County and studied engineering at UC-Berkeley before getting a job working with early computers at the Lawrence Berkeley National Lab. He'd been making wine in his garage in Berkeley, but he wanted to "get back to the countryside," he told Schechtman.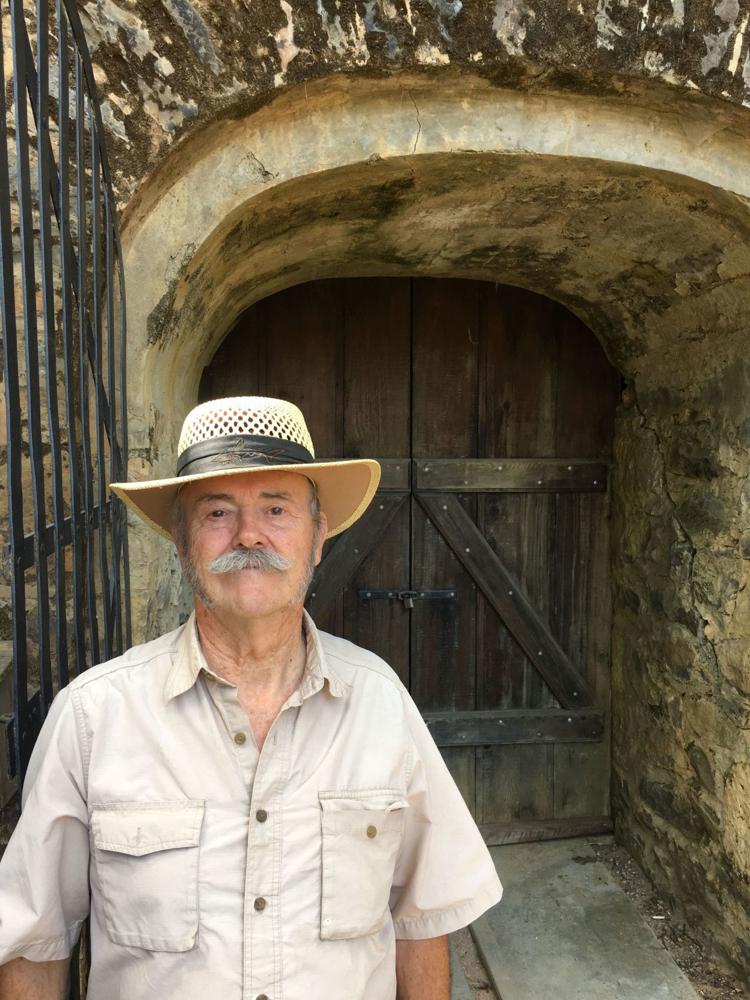 In 1968, he bought a 20-acre property on Spring Mountain that included a home, caves, and a barn and winery dating back to the 1880s, but no vineyards.
He cleared five acres, planted rootstock and acquired some Chardonnay budwood from Stony Hill Vineyards at the foot of Spring Mountain. He eventually replaced the Chardonnay with Riesling – at a time when sweet wines weren't in vogue – and then with Cabernet and Merlot.
Atchley's original plan to establish his own winery never materialized for two reasons. First, to obtain a county use permit he would have had to improve more than a half-mile of road leading to the winery, "which would have cost four or five times what I'd paid for the property."
Second, Atchley decided that he just wasn't cut out to be a winemaker.
"My organoleptic perception – my ability to taste various constituents in wine – was not good enough to be a good winemaker," he said. "So I just kept selling the grapes."
Vineyard work, however, suited him perfectly. He described himself as a "compulsive do-it-yourselfer" and recalled doing all the pruning and spraying himself.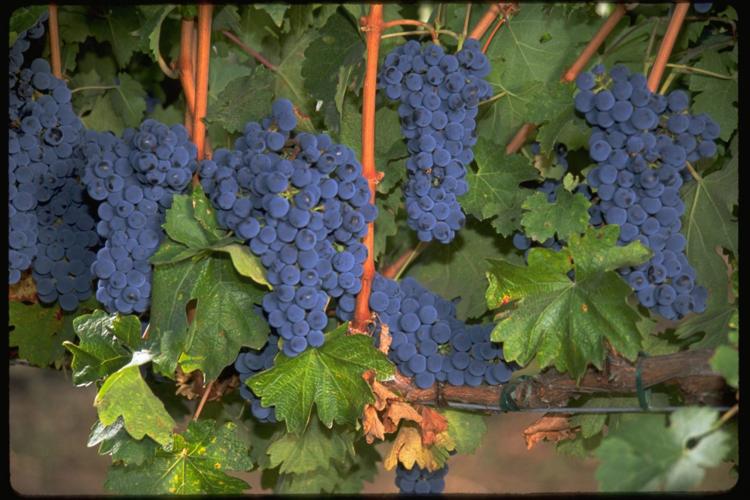 Orographic lifting produces a lot of rain on Spring Mountain, but not a reliable aquifer. So in 1975, Atchley built a dam on Mill Creek that collects about 5 million gallons per year.
Vineyard 7 & 8, which bought an adjacent property, now manages Atchley's vines while he enjoys retirement. Their vineyard crews can do in a day what used to take him a whole month.
"I worked my buns off for many years to develop this … and now the money from the vineyard crop is going to send my grandchild to college," Atchley said.
"The technology of winemaking has evolved to a higher level of expertise than when I came here," he added. "I'm more of an earthy, small-time farmer."
John Gantner
John Gantner was born in 1940, the same year his father, John O. Gantner, Jr., bought what is now School House Vineyard.
There was an actual schoolhouse on the property, built in 1881. A photo from 1900 shows 19 students standing in front of it, presumably all residents of Spring Mountain. By the time Gantner came along, they were gone.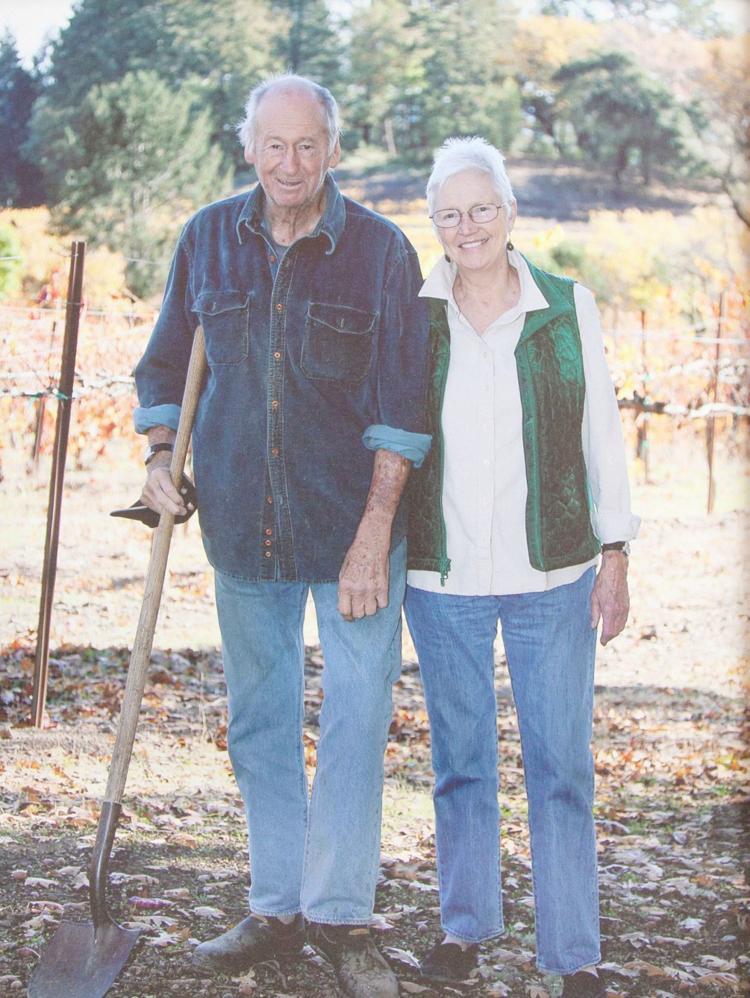 "All of the other families had moved away because no one could make a living by (growing) grapes," Gantner told Schechtman. "The price of grapes was so low."
Gantner's father used to sell his grapes for $12 a ton for whites and $15 a ton for reds. Grapes grown on the valley floor went for about 10 percent cheaper.
As a boy, Gantner would get lonely and "wander all over the mountain." There were no kids to play with and no electricity on the mountain until 1951, which meant no radio, no TV, no electric lights, and lots of early bedtimes.
"We had a crank phone that was battery-powered, but we were pretty much cut off from the valley," Gantner said. "My mother rode to town twice a week in our old Chevy truck and brought up 25 pounds of ice … That was the only cooling source we had."
When Gantner's father bought the property, only 30 of its 160 acres were in vineyard. Many of those vines were on very steep hillsides – so steep that some of them couldn't be accessed by the tractor that replaced the old plow horses.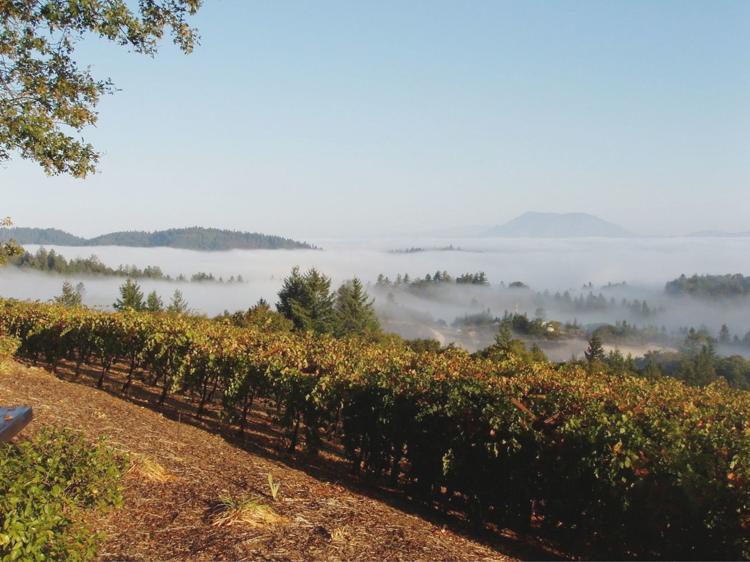 That reduced the property's vineyard acreage to 17, which is exactly where it remains today, Gantner said. The vineyard, believed to be the oldest single block on Spring Mountain, has remained in production since the 1870s, although it has been replanted from time to time. The oldest vines on the property today – a mix of Zinfandel, Petite Sirah and Carignane – are about 75 years old.
"Up until about three or four years ago, we had a few vines that were over a hundred years old that were still producing," Gantner said.
You have free articles remaining.
Gantner was 13 when he helped his father plant Pinot Noir. It went on to become School House Vineyard's signature variety. Gantner still has some of the 1959 vintage, "which is still drinking very well."
"People ask how does the wine age," he said. "We say it ages longer than most of us will live."
At an elevation of 1,500 feet, School House Vineyard is above the fog line and boasts spectacular views of the valley below.
"In the summer, oftentimes the fog that comes up the valley just sort of nips at us, and we might have half an hour's worth of fog in the morning," Gantner said. "Then that burns off and we look down at a big sea of white fog over the Napa Valley. It's quite beautiful."
School House Vineyard produces 3,000 cases of Pinot Noir, Chardonnay, Zinfandel and Syrah – mostly sold through mail order.
Rebecca Peacock
Rebecca Peacock of Peacock Family Vineyards is another second-generation Spring Mountain grower/vintner.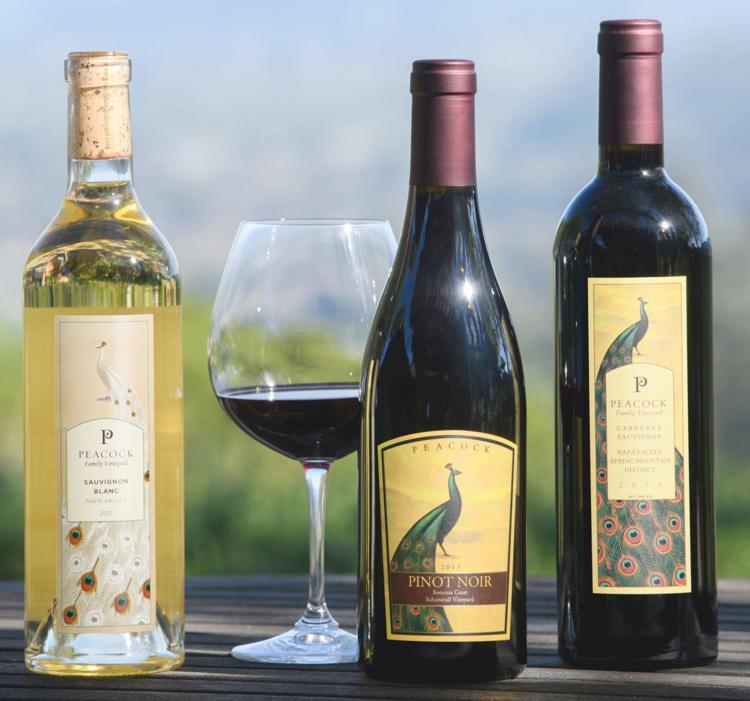 She got involved in the family business six years ago after working in fashion and owning a clothing store in Burlingame for 15 years. The transition has been "fun, stimulating and challenging," she told Schechtman.
Her parents, Chris and Betsy Peacock, bought the 50-acre property, with its 6 1/2 acres of Cabernet Sauvignon, from the Raymond family in 1991. They chose it for its view – on a clear day you can see all the way from Mount Diablo to Mount St. Helena — and built their new house from scratch.
They sold their grapes to Barnett Vineyards in 1997 and 1999; the '98 vintage was lost to mold.
The Barnett/Peacock wine was so successful that Chris Peacock decided to start bottling his own wine.
Since teaming up with her parents, who tended to see wine as more of a hobby, Rebecca Peacock has brought a more business-oriented approach. Peacock Family Vineyards now has a new business plan, point-of-sale system, membership system, fulfillment center and warehouse. It also collaborates more with neighboring growers and vintners.
"That's what makes the Napa Valley so special – the farming mentality," she said. "I feel like the farming mentality is part of the reason we work together so much and are so cooperative."
With the new business infrastructure in place, Peacock has branched into new varietals, such as a Sauvignon Blanc with grapes from Pride Vineyard in 2015.
"We also have a Rose of Pinot Noir in the tank," she said. "We're super-excited about that."
When Schechtman asked what Peacock likes best about the wine business, she said, "The community in general."
"Everybody wants to work together, and I've met some amazing people and amazing friends," she said. "The longer we're in the valley the more people we meet, and we're really enjoying that."
Carroll Ballard and Christina Lüscher-Ballard
The first time Carroll Ballard and Christina Lüscher-Ballard laid eyes on the walnut orchard that would become their home, it was covered in 8-10 inches of snow and summoned memories of their childhoods – in Lake Tahoe for him, Switzerland for her.
They were living on Silverado Trail but looking to get away from the noise, light pollution, and plans to widen the road. The orchard was only a mile away, so they left behind their cozy farmhouse and spent their first summer on Spring Mountain living in a tent while the property's old house was being redone.
"It was a comfortable tent with a nice Persian rug in it and some good beds and nice sheets," Lüscher-Ballard told Schechtman, although it did seem like the wind was going to blow it over on the first night.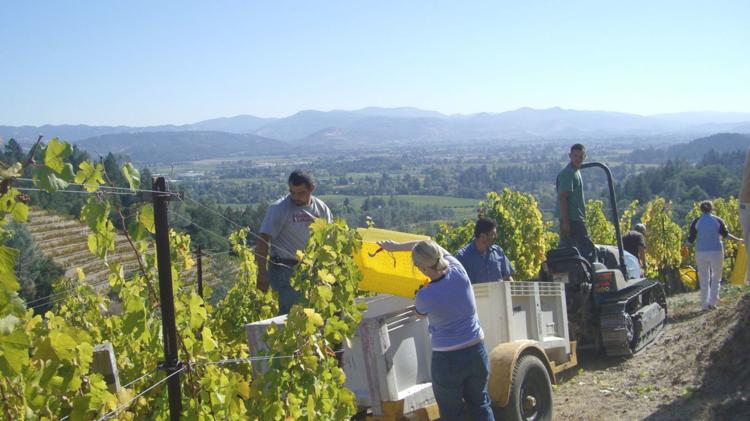 They had no intention of planting a vineyard until Lüscher-Ballard had a chance encounter with fellow Spring Mountain winemaker Philip Togni.
"He told me it was sinful to live on such a beautiful piece of land and not do anything with it," she remembered.
They went on to replace the walnut trees with vines. Ballard was still working in the film industry (his directorial credits include "Black Stallion" and "Never Cry Wolf"), so much of the work of establishing the vineyards fell to his wife.
Today, they have 15 acres of vineyard – 13 planted to Cabernet Sauvignon, 1 acre to Merlot, and 1 acre to Petit Verdot. Four more acres of Cabernet Sauvignon and Cabernet Franc are planted but not producing yet.
Spring Mountain has three tops, Ballard explained. One belongs to Paloma Vineyard, the second to Fritz Maytag, and the third to Lüscher-Ballard, although they're considering changing the name of their vineyard.
"There's an old apple tree there … called a Westfield Seek-No-Further apple," Ballard said. "It's a great apple, and the old tree is still hanging in there."
"It's enormous for an apple tree … and it's always the first thing that blooms," Lüscher-Ballard added. "It feels like it invites all the other plants to wake up and do their thing."
"So we think that would make a good name because it indeed is, for us, a seek-no-further situation," Ballard said. "We certainly don't feel like we could go anywhere that's going to be nicer than this."