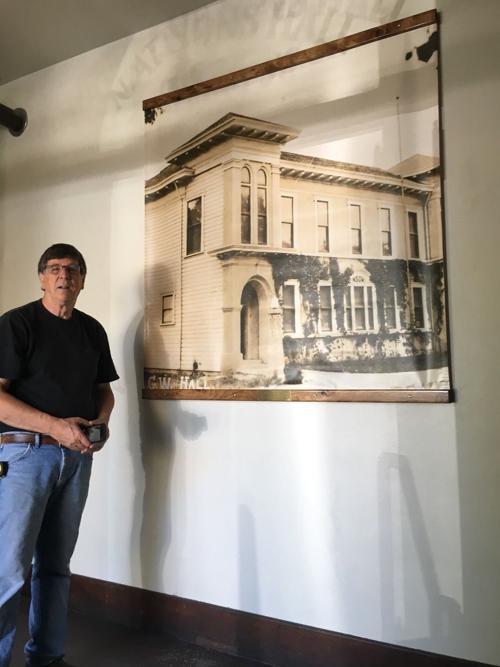 About a month ago, Nick Coy framed and hung a large canvas print of the historic Native Sons Hall in St. Helena in the entry of the Native Sons Hall at 1313 Spring St. The six-foot-by-six-foot print was based on a photo taken in the 1920s and was from the St. Helena Historical Society.
It was part of the decorations at the Soroptimist International of St. Helena's 41st annual Crab Feed, which was held in early February. The event was themed, "Vintage Saint Helena: Honoring Our Community in Soroptimist Style" and featured vintage photographs.
The photos were sold during the event and the Bartolucci family of St. Helena bought the large print of the Native Sons Hall and then donated it for display, according to Phil Murphy from the St. Helena chapter of the Native Sons of the Golden West. "It's a reminder of what the building looked like and is hanging right inside the entry," Murphy said. John York made a plaque that accompanies the canvas print.