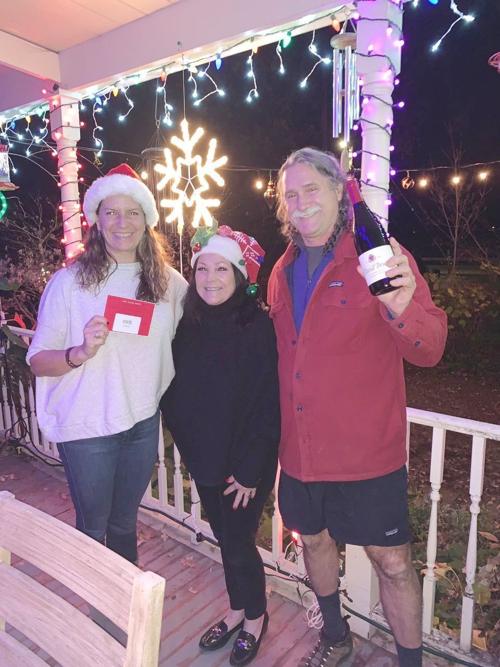 Like many locals, Gina Papale White's family have a tradition of driving around St. Helena during the holidays to see all the lights and decorations. Even though her two daughters, Catherine and Josie, are in the 20s, Papale White still gathers them in the car for this annual tour.
"This year, I decided it would be fun to have a competition for the best Holiday House Décor in St. Helena. I posted the notice on my Facebook account, my personal page, Gina Papale White and love this town St. Helena, in mid-December and offered a prize for the first-place winner," Papale White said.
A long-time real estate agent currently at Golden Gate Sotheby's International Realty, Papale White knows each block of St. Helena and, even though fewer families are decorating their houses each year, she found many creative displays all around town.
Papale White and her daughters selected the Suzanne Nicholas and Donny Frate family as the winner for their spectacular display at their house on Hudson between Madrona and Pine. Suzanne and Donny, who have children in the local public schools, stated that they go all out each year for Christmas and this year was no exception.
For their efforts, Papale White provided them with a gift certificate to Cook Restaurant and a bottle of their favorite local wine.
A win-win all around, the contest recognized a local family, who will now patronize a local restaurant as well as highlighted a wonderful tradition of holiday decorations in St. Helena. "I plan to make this an annual contest and hope for many more entries next year," Papale White said. Check with her at g.papale@ggsir.com for more details.
Be the first to know
Get local news delivered to your inbox!