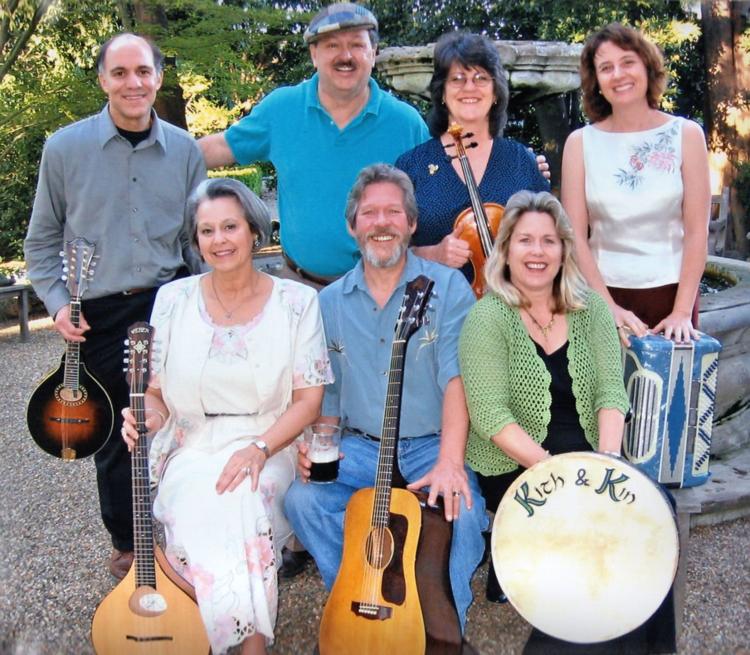 As John Kelley, the charismatic and golden-voiced leader of the band Kith & Kin, lay on his deathbed, he had one last request for his bandmates: Stay together.
And so they have, celebrating their 30th anniversary with a special show on March 17 at St. Helena's White Barn, the venue where it all started.
"It'll be so awesome to be back at the White Barn – sad, but also really awesome," said founding member Linda Howard, who sings and plays accordion and guitar. "It will feel like John is really there."
Kith & Kin's first show was at the White Barn in 1989, with the band consisting of Kelley, Howard and Michael Waterson. There were many personnel changes over the years, but the Celtic band continued to perform annual St. Patrick's Day shows at the White Barn until Kelley's death from cancer in 2008.
"John didn't read music, but he had such a good ear that he could sing anything," said White Barn impresario Nancy Garden. "His voice was a God-given gift. You could understand every word John sang, and it always felt like it came from his heart."
The March 17 performance will be Kith & Kin's first show at the White Barn since 2009, when Kelley's twin brother Michael flew from the East Coast to perform with the band as a tribute to John.
"John brought us together as a band," said band member Kathi Brotemarkle. "He was a one-in-a-million voice, a one-in-a-million personality."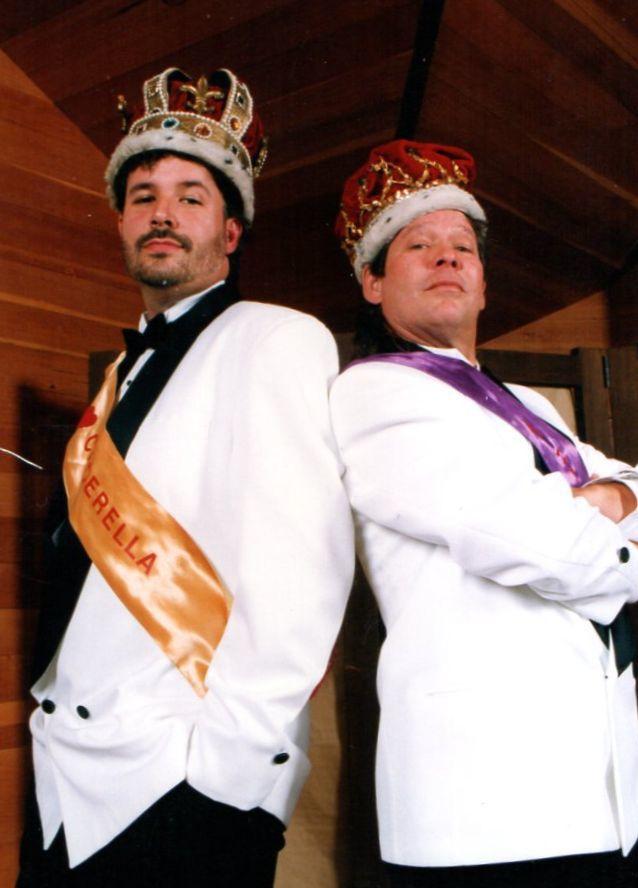 Born into a family of musicians, Kelley formed a group called the Gilgarra Trio when he was 13, touring the country and opening for the likes of the Kingston Trio and Arlo Guthrie. As an adult, he formed an a cappella group called the De Sotos and a rock band called Oasis that gained a strong local following in the late '70s and early '80s.
"John's dad supposedly had the largest collection of classical music on the East Coast," said Barb Kelley, who married John in 1980 and performed with him in Oasis. "So John grew up listening to that stuff. He was always about the vocals. If the band didn't have a good singer, he wasn't interested."
Getting the band together
The members of Kith & Kin, each performers in their own right, met Kelley through various shows at the White Barn – where he was a regular – and other venues like Napa Valley College.
The band's name ("kith" is an Old English word for 'friends and relatives') captures its close-knit spirit. Howard and Waterson were actually married when the band formed.
Howard met Kelley in 1985 when they performed in "Oklahoma" at Napa Valley College. She still remembers the moment when the "scruffy-looking" Kelley started singing "They Call the Wind Maria" (from "Paint Your Wagon") during his audition and stunned the jaded onlookers into total silence.
"We were all staring up at the stage with our mouths open," Howard said. Needless to say, he got the lead role.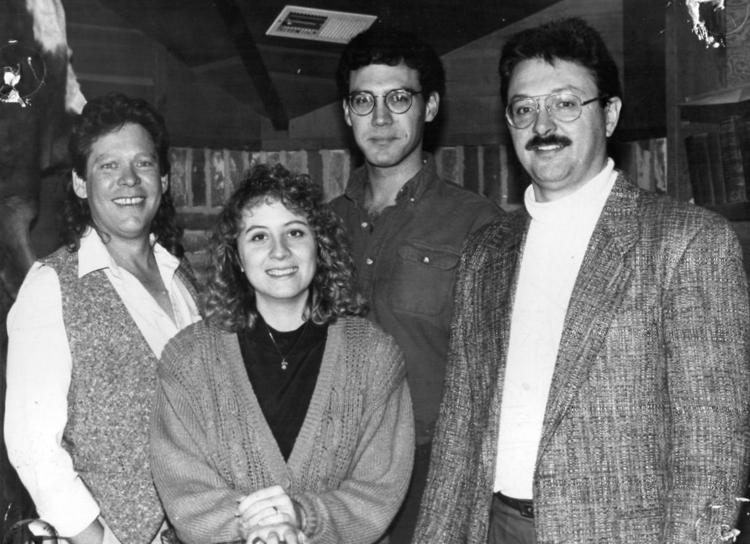 Waterson met Kelley through Howard. A journalist and former Napa County Poet Laureate, Waterson serves as the band's seanchai, an Irish word meaning 'bard' or "keeper of the lore." He said Nancy Garden calls him the "blarneymeister."
At early shows, Waterson would recite light poems like "The Pope" and "The Snoring Bedmate" ("You thunder at my side,/Lad of ceaseless hum … ") and more serious fare like Louis MacNeice's "Dublin."
Starting with a lineup of Kelley, Howard and Waterson, Kelley pieced together a band whose members complemented one in terms of musical talent, creativity and personality.
Band members over the years have included Bill Briwa, Kathi Brotemarkle, Paul Stokey, Ann Gilleran, Art Black, Ron Brunswick and Suzi Gilbert.
New members
You have free articles remaining.
The current lineup consists of Brotemarkle, Brunswick, Gilleran, Howard and Waterson.
Brotemarkle, a classically trained singer who'd been active in Bay Area theater and operetta, joined the band in 1992 after performing with Howard and Stokey in "Company" and with Kelley and Stokey in "Carousel," both at Napa Valley College. She sings and plays the bodhran drum for Kith & Kin.
Gilleran, who played in a country band for many years, joined Kith & Kin in 1993. She'd met Howard at Napa State Hospital, where they were both music therapists.
"I started on fiddle, and over the years I've picked up the penny whistle and the tenor banjo and mandolin and a little guitar on a few tunes," said Gilleran. "I've enjoyed all the friendships, all the people I've met at different venues and gigs, and it's pushed me musically to learn more instruments and get better at them."
Kelley invited Brunswick to join the band in 1998 after they collaborated on a separate White Barn show. Brunswick has been playing Irish bouzouki, guitar and mandolin with Kin & Kin ever since.
"Our skills and our approach to arranging are pretty complementary," Brunswick said. "And we have fun together."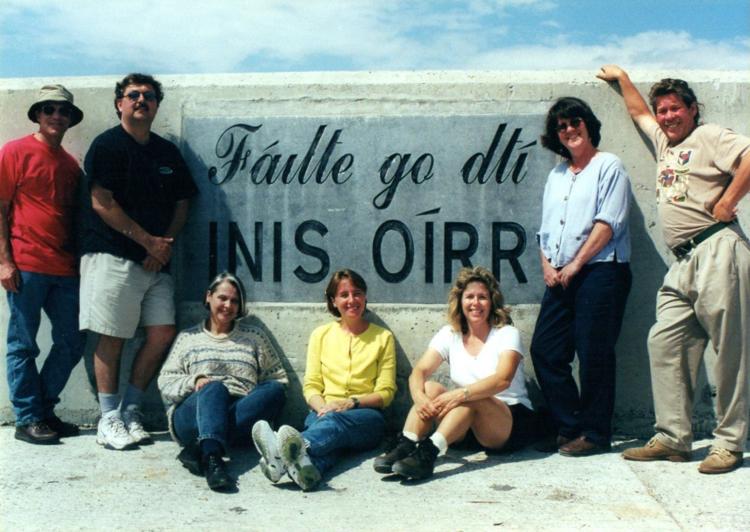 When John and Barb Kelley visited Ireland for the first time in 1992, John fit right in, winning friends at pubs with his arresting voice and extensive knowledge of Irish music.
"He really tapped into his Irish roots during that trip," Barb Kelley said. "He became the darling of the towns we visited."
John Kelley took the band to Ireland twice, playing gigs in places like Kilkenny and County Clare. During the 2000 trip, the seven band members brought their families, producing an entourage of 26 people and underscoring the band's family-oriented character.
Carrying on
In December 2008, Kelley was too ill with cancer to take part in a Kith & Kin concert at the St. Helena Public Library. After the show, the band went to visit him in the hospital.
"He looked at us all and he said, 'I want you to stay together after I'm gone,'" Howard said.
Kelley died just days later, and the surviving band members agreed to stay together in his memory.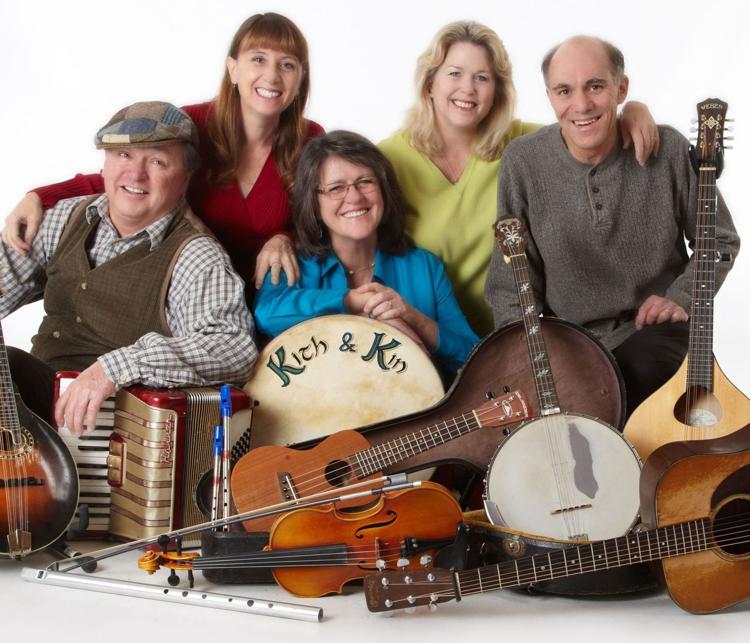 Kelley's absence forced them to grow as a band. For example, Waterson, the only remaining male vocalist, does more singing now and plays a bit of guitar and pennywhistle.
After Kelley died, the band members couldn't bring themselves to perform "Danny Boy" for about five years – the memory of his vocal was too raw. The band eventually healed enough to play the Irish standard in a stripped-down arrangement. It now closes every show as a tribute to Kelley.
"This is a family," Brotemarkle said. "Linda and Ann are my sisters. Michael and Ron are my brothers. When you play music together for this many years, it's not all smooth sailing … but there's a bond between us that keeps us going."
A big part of that attachment is the band's shared affection for Kelley. The upcoming White Barn show is a special way to honor his memory, Gilleran said.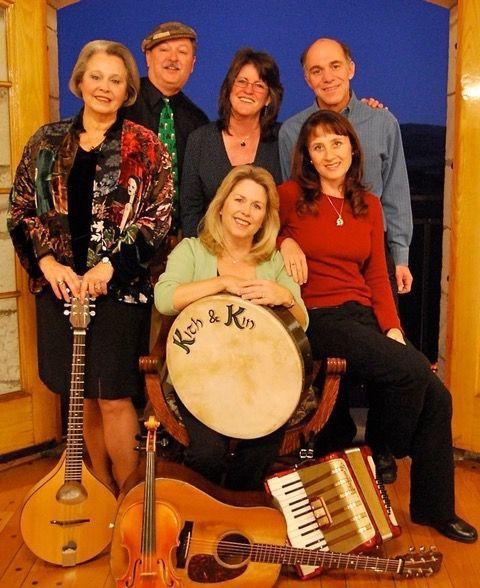 "He was special to so many people," she said. "Plus we haven't played together at the White Barn for many years, so it will be nice to go back to the roots where we started."
"This year, it's really all about John," Waterson said. "We want to remember him, thank him and keep him in our hearts for bringing us all together."