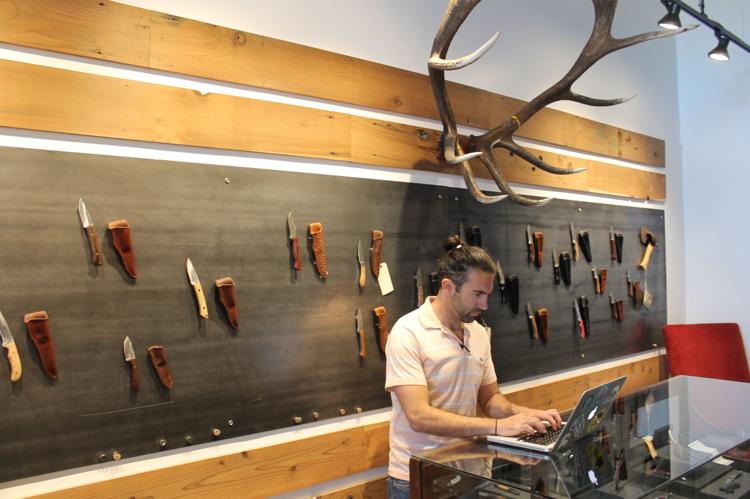 Unlike Gertrude Stein's famous line " ... a rose is a rose is a rose," a knife is not always a knife when you are a professional chef in the Valley.
Chefs buy all sorts of knives for all sorts of purposes. Their favorites are precision cutting instruments, perfectly balanced, fit their hands, and are the right knives for the job.
"We use knives all day, every day," said Nash Cognetti, executive chef at Tre Posti Catering Company in St. Helena. Tre Posti means "three places" in Italian and got its name because there are three distinct event venues onsite.
Cognetti is also executive chef at Tra Vigne Pizzeria in St. Helena. Tra Vigne means "among the vines" in Italian. "The typical home chef may use a knife every night for 20 minutes. We use ours 20 hours a day. We're looking for high-quality steel that stays sharp and is durable for multiple preparations," he said, adding that knives meeting his expectations cost $200 to $300 each or higher.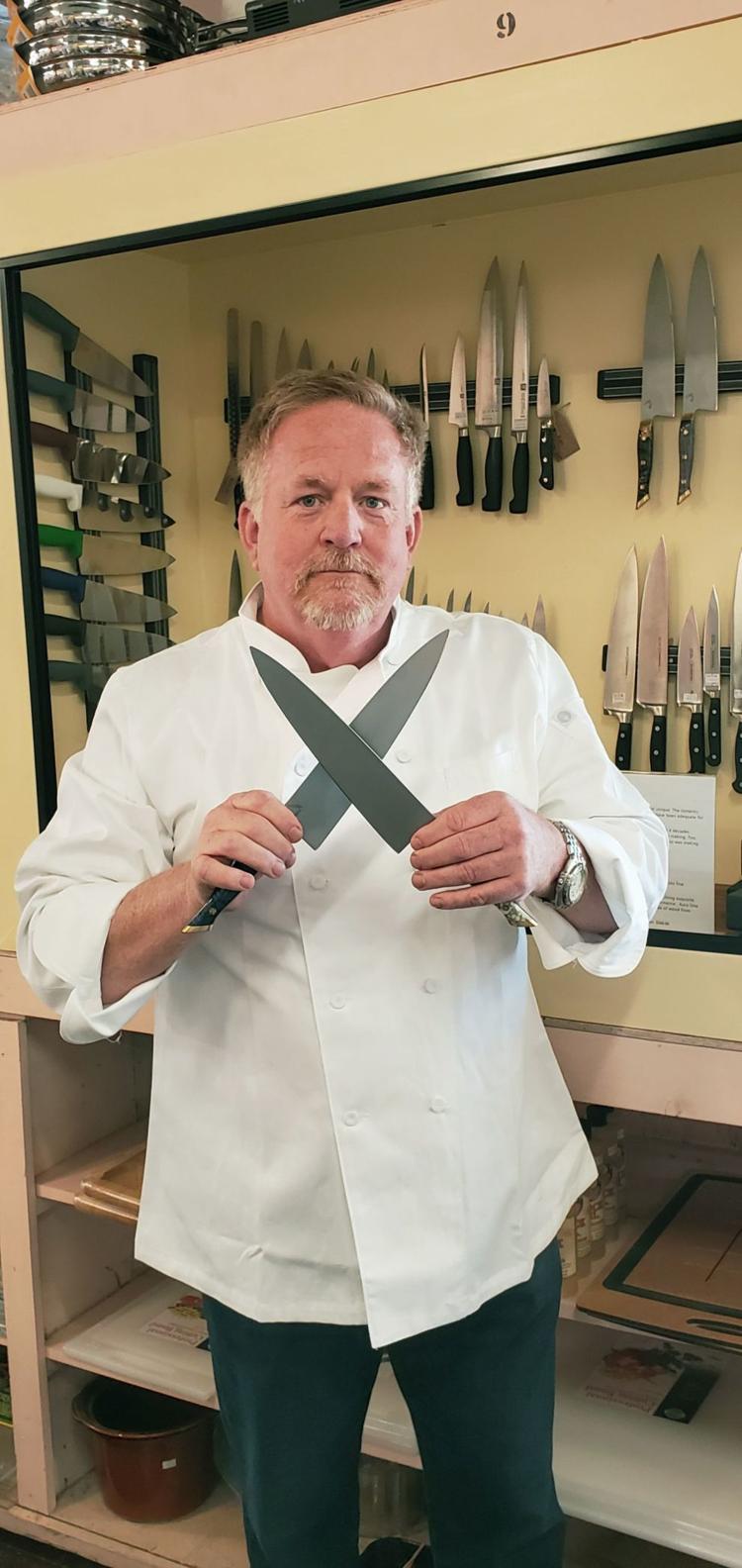 "It is different for every chef, every person," said Patrick Merkley, owner of Shackford's in downtown Napa, one of several shops in the valley that cater to both chefs and the general public. Merkley is also a chef, and he has operated several catering businesses in the valley, including one called Fusion Catering.
"It's the feel of a great knife," he said.
Look closely at Merkley's hands and the knives he is holding in the picture. These are Aura Knifeworks knives, which Merkley loves. He is not grasping them in a death grip. He is delicately balancing both with just two fingers of each hand.
Many people like a knife with heft. Merkley pointed out this is great for home preparation where you are preparing one or two meals a day. But when you go into a commercial kitchen, or one of Napa's well-known restaurants, you might prepare dozens, if not hundreds, of meals in an eight- to 10-hour shift. Heft, he said, is not something you want. "Chefs prefer a light, delicate knife."
Japan and Germany are usually considered the best of the best when it comes to manufacturing quality knives. Yet a few California knife proprietors are catching the eyes of Napa chefs.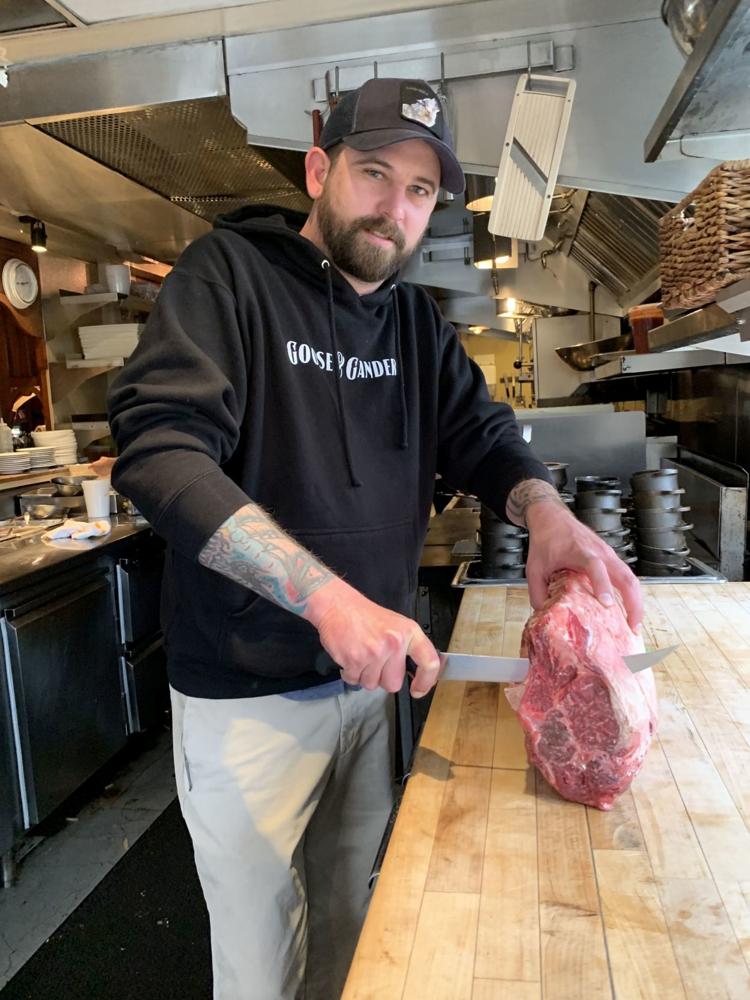 Noah Cowan is CEO of Aura Knifeworks, based in Southern California. Aura ships custom, handmade knives to Shackford's and other specialty stores nationwide. These include a handle made from a clay mold of your grip. Customers come in and squeeze the clay which gives Aura Knifeworks an exact mold that fits the hand.
All Aura knives are made in Aura's Southern California workshop. "They are an amalgamation of both Japanese and German design, yet they are made with American ingenuity," Cowan said.
Each individually hand-molded knife costs about $2,000. And while Aura Knifeworks makes less expensive products, it is their clay-fashioned handles that are catching on. Cowan said his problem, "which is a great one to have", is that he cannot keep up with demand.
"Your hand is completely different than anyone else's hand," Cowan said. "You might wear a wedding ring. Your imprint in the clay provides an exact match to your hand. These are insanely comfortable."
"It's all about what feels right in your hand when you are using it," said Nic Jones, executive chef at Goose and Gander restaurant and bar in St. Helena. His go-to store is New West Knifeworks in St. Helena, another major knife shop chefs in the valley prefer.
Goose and Gander, with Jones at the helm and staff at the ready, won the grand prize in the California Artisan Festival at the Santa Rosa Airport in March. He called it "Barely Buzz Cheddar Grits." He served it with fresh garden greens and Pancetta. The sauce, he said, "stole the show." It was a black truffle demi glaze made from truffles and maple syrup.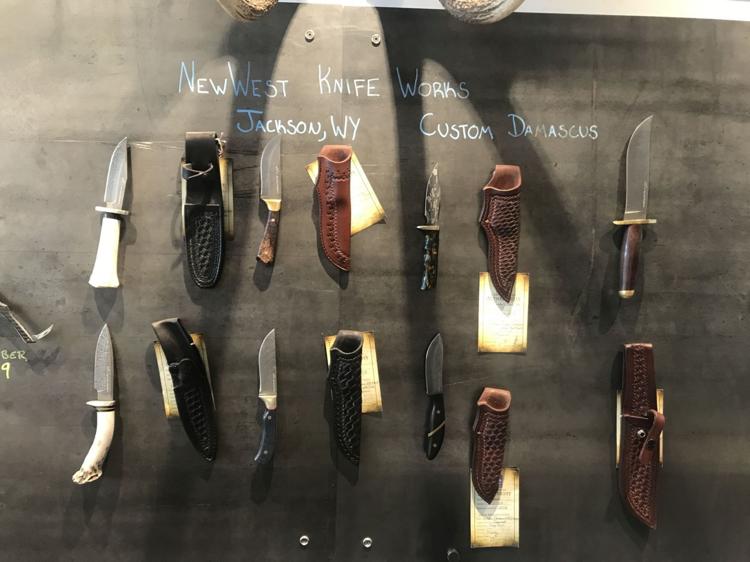 "Our most popular and beautiful knife is a Teton Edge Santoku," said Tomas Alas, the assistant manager of New West Knifeworks. "It is a Japanese-style inspired product." It has a full-length tang; meaning the blade and handle are all one piece. The steel, he said, is the highest quality steel ever used on 7-inch blades. Knifeworks knives are also U.S.-made, in a factory in Jackson Hole, Wyoming. They cost $369. "We have a lifetime guarantee on the knife and sharpen it free forever."
Alas said chefs who come into New West Knifeworks are looking for an instrument they can use, one that is beautiful, and a knife that sets them apart from all of the other chefs in the market. "Chefs are looking for something that is high performance and an exceptional knife."
"There is no substitute for a quality knife. There's really not," said Cognetti. "I would recommend that nobody, under any circumstances, buy something that is not built to last them a lifetime."