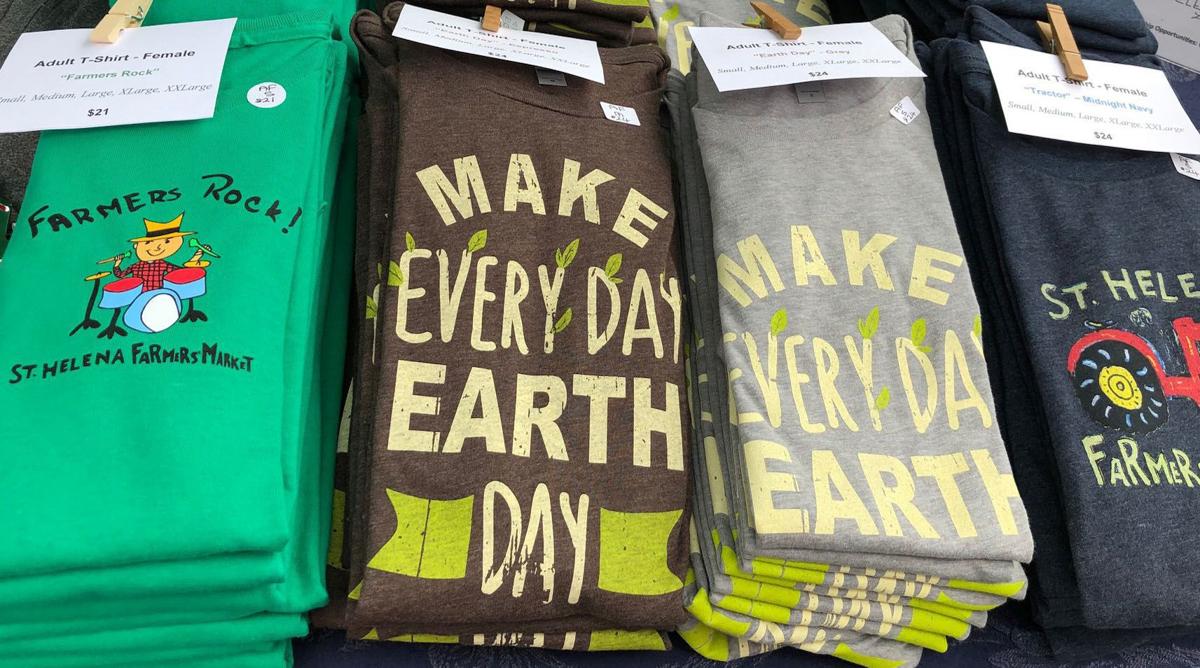 With the end of school approaching and summer right around the corner, there is no better way to kickoff the season than with a celebratory graduation party. Are you ready? If not, let the St. Helena Farmers' Market do the work for you.
Backyard barbecue is just the ticket for your grad's big day. Put out an array of appetizers and snacks to whet the appetite — delicious, salty and sweet freshly popped popcorn from Kettle Pop and salsa and chips from Mi Fiesta! Add a few of the delicious varieties of hummus from The Hummus Guy with their addictive pita chips and you're off to a great start!
Then fire up the grill and get ready to cook up the main event. Hot dogs, hot links and ribs made from all grass-fed beef from Long Meadow Ranch are just the ticket. Add some of the homemade sausages from Contimo Provisions (the white sausage is a personal favorite of mine) and you will have a very happy crowd! Serve along a potato salad dressed with either basil or Sicilian presto made by Chef Andrè. Dress up your salads with a topping of microgreens from Triple T Ranch and the meal is complete.
Need a gift for the grad? For your girl grad, how about one of the versatile and beautiful ponchos from My Urban Poncho or a one of a kind special piece of jewelry from Pearls Roxanna or Nancy's Necklace? For the guys, he can never have enough T-shirts so check out our selection of St. Helena Farmers' Market T-shirts or sweatshirts.
Have kids in tow when shopping? Bring the kids to "Kids' Bilingual Story Time" hosted by Rosa Cachú, outreach specialist for the UpValley Family Centers from 9:30-10 a.m., and then stop by Christina of Fantasy Face Painting who will be at the Kids' Booth from 8:30 a.m. to noon. Arwen Gallenkamp, market educator will host fun "Birds and The Bees" Projects at the Kids' Booth and St. Helenan David Moreland, owner of A & Bee Provisions will conduct a lecture at 10:30 a.m. on "The beehive from A to Z, and the importance of pollination to our food supply."
The St. Helena Farmers' Market is held in Crane Park every Friday from 7:30 a.m. to noon through Oct. 25. For the most up-to-date information, please visit us at sthelenafarmersmkt.org, sign up for the Market's weekly online newsletter or follow us on Facebook or Instagram.
Ann Costelloe is a member of the St. Helena Farmers' Market Board of Directors and an enthusiastic lover of all things St. Helena and Napa.
Be the first to know
Get local news delivered to your inbox!