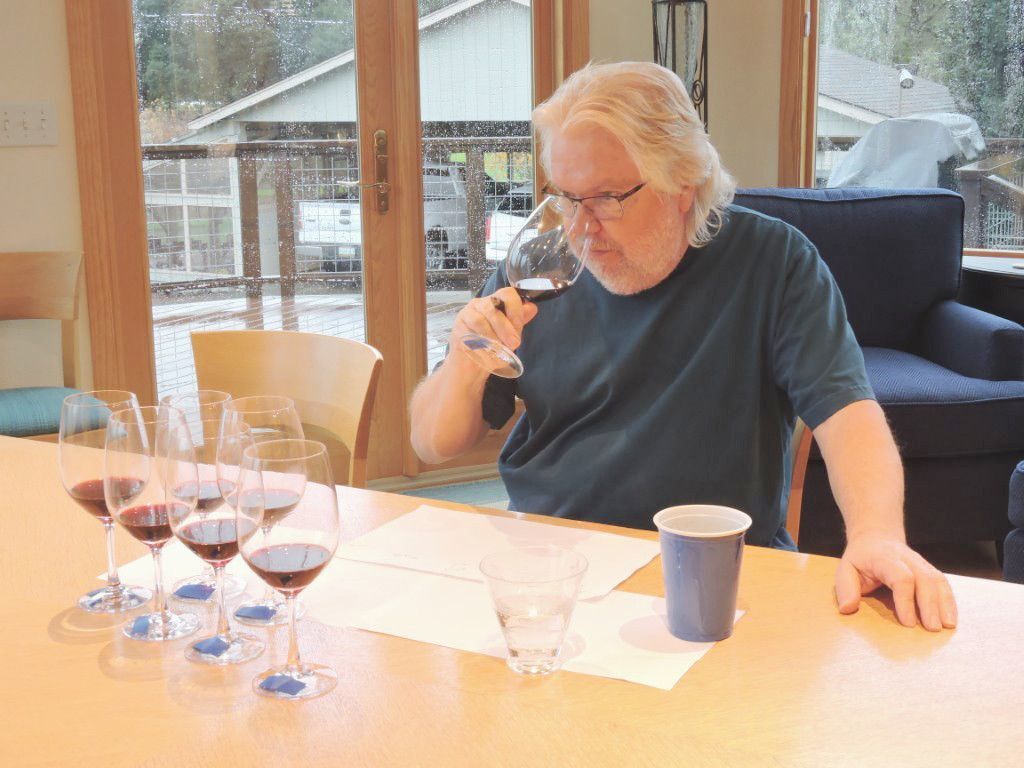 Editor's note: Sonoma County vintner Tom Simoneau has chosen his best red wines of 2020. This is the second in a two-part series.
Cabernet Sauvignon
Jordan Vineyard and Winery 2016 Alexander Valley, $58.
Goodbye Rob Davis, hello Maggie Kruse. With the retirement of Jordan's original and only winemaker, Rob Davis, Maggie Kruse is now in charge. You might wonder, with all the success Jordan has had over the years, what a new winemaker might bring. No worries, the baton has been successfully passed. With one taste of this '16 masterpiece, any concerns will be dismissed. Mocha, cherry, and spice — delicious. A trip to Jordan is highly recommended.
Zinfandel
J. Rickards Winery, 2018 North Coast, La Cosecha, Three Valley Blend, $32.
What makes a cult winery a cult winery? A hot-shot winemaker, vineyard sources, awards? I've interviewed many cult winery owners and most will say they got lucky. Owners Jim and Eliza Rickards check all the boxes. They just need a little luck, and then, you'll see their picture on the cover of Wine Spectator. This juicy and zesty Zinfandel is just one part of their story. Stop by J. Rickards Winery in Cloverdale and join the wine club while you can.
Merlot
Girard Winery 2017 Napa Valley, $50.
With "Sideways" now in the rear-view mirror, Merlot is on the comeback kid trail and this small-lot beauty is one of the reasons why. This 100% Merlot from Girard's Yountville Vineyard is a red raspberry and plum tart beauty. Available only at the new winery on Dunaweal Lane in Calistoga or the tasting room in Yountville. This Merlot is a good reason to stop by and tell 'em The Wine Guy sent you.
Rhone Style Red
Longboard Vineyards 2017 Carignan, Vincenzo Vineyard, Mendocino County, $56.
According to the Rhone Rangers, more gallons of Carignan are produced on this planet every year than any other wine. And virtually none of it is bottled under that name. You'll find it in red blends. A big, brooding red with lavender and tarragon, tar and earthy flavors screaming Carignan. From 80-year-old vines.
Blended Red
Gamble Family Vineyards 2016 Paramount Red Wine, Napa Valley, $90.
From third-generation Napa farmer Tom Gamble. This wine was grown to be a Meritage with vineyard sources from Oakville, Yountville, Mt. Veeder, and Rutherford. Did I say all-star vineyards? Mouthfeel and texture define this wine. As it says on the bottle, grown, harvested, and slowly made into wine by Gamble Family Vineyards.
Best Buy Red
Toad Hollow Vineyards 2017 Merlot, Sonoma County, Richard McDowell's Selection, $15.99.
Toad Hollow Vineyards' fans know when they reach for a bottle, they'll always get big bang for their buck. A no-nonsense wine showing forward fruit, all cranberry, blueberry, and cherry. Often discounted.
Pinot Noir
Cuvaison Estate Wines 2018 Spire, Napa Valley, Los Carneros, $60.
What makes a great wine? Vineyard sites and experience, and this wine fits the bill. Grown on Cuvaison's finest hillside and hilltop blocks, hence the name Spire. Made by longtime winemaker Steve Rogstad, 2002 was his first vintage at Cuvaison. With all the buzz about Sonoma Coast and Russian River Valley, don't forget Los Carneros wrote the book on cool-region Pinot Noir. The Carneros Quality Alliance paved the way for California Appellation groups. This Pinot is savory and fruity. Its complexities will develop even more with time in the bottle — exceptional!
Luxury Wine
Spottswoode Estate Vineyard & Winery 2017 Lyndenhurst Cabernet Sauvignon, $85.
Named after the fragrant Linden trees that surrounded a gazebo on the estate in the late 1800s, it is now the second label for Spottswoode. Did I say second label? Well if any winery other than Spottswoode made this wine, it would be their flagship, showing dark berry notes, all lilac and thyme with a ghost of oak and a mouthfeel without rival. Sign up to get on their list at spottswoode.com.
Winery of the Year
Iron Horse Vineyards located in the heart of Green Valley. Iron Horse is well known for its sparkling wine. But, Iron Horse is more than a sparkling wine house. Iron Horse was established in 1976 by pioneering founders Barry and Audrey Sterling, who saw the potential of Green Valley as a winegrowing region way before anyone else. Still family-owned and operated now by daughter Joy, CEO, and son Laurence, Director of Operations. Iron Horse has an extensive portfolio of both sparkling and still wines, Chardonnay and Pinot Noir, all of which are estate-grown. Congratulations to Iron Horse Vineyards my 2020 Winery of the Year.
WATCH NOW: THE WINES OF ROUSSILLION
PHOTOS: HOLIDAY WINE BARREL TOUR IN ST. HELENA
Photos: Holiday Wine Barrel Tour in St. Helena
St. Helena Cyclery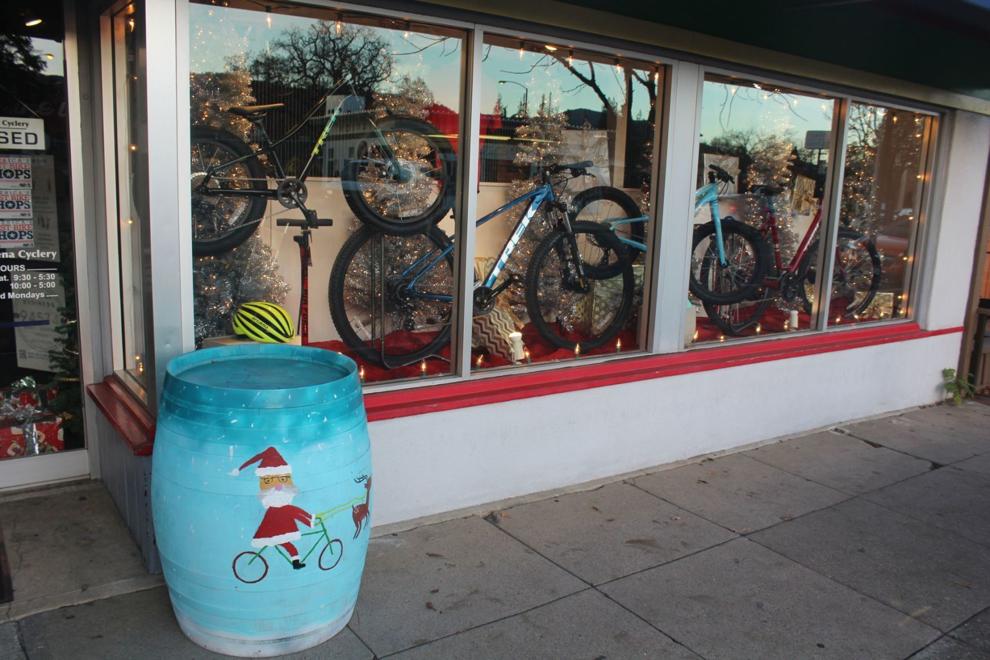 Amelia Claire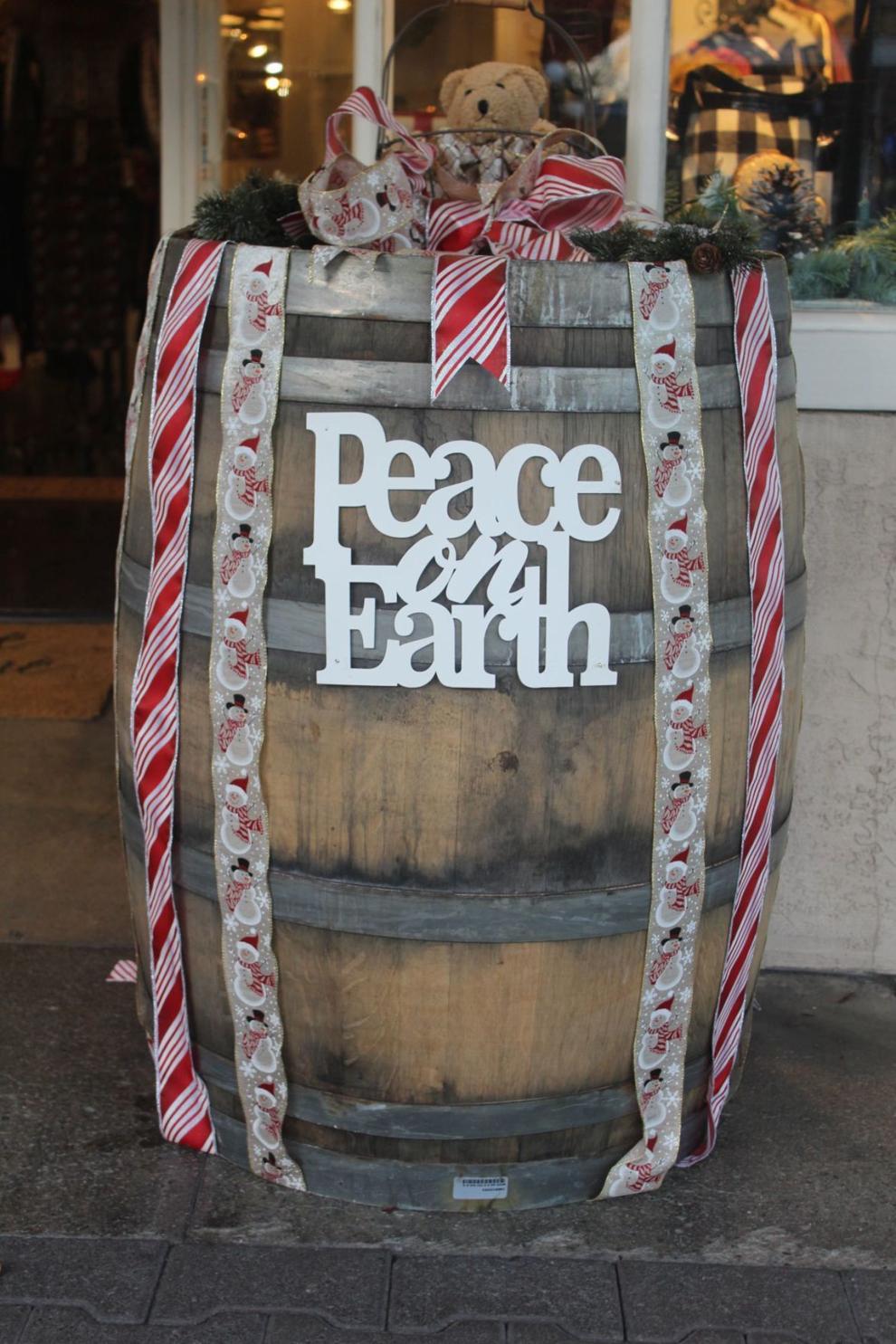 Grinch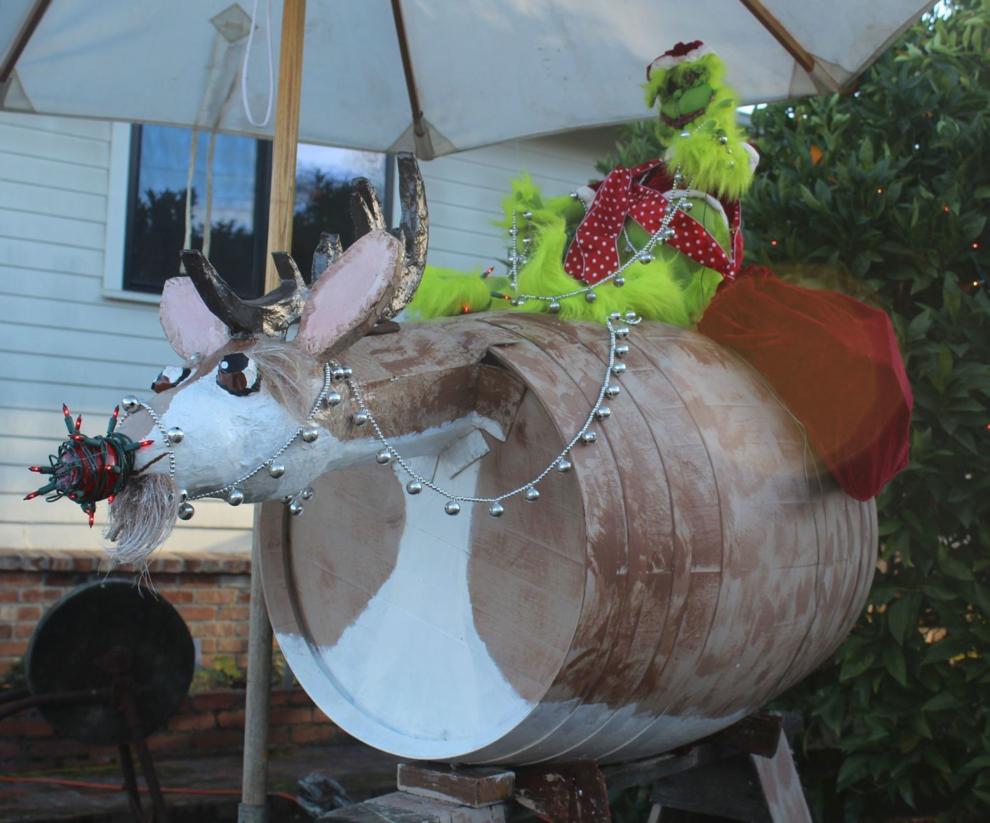 St. Helena Chamber of Commerce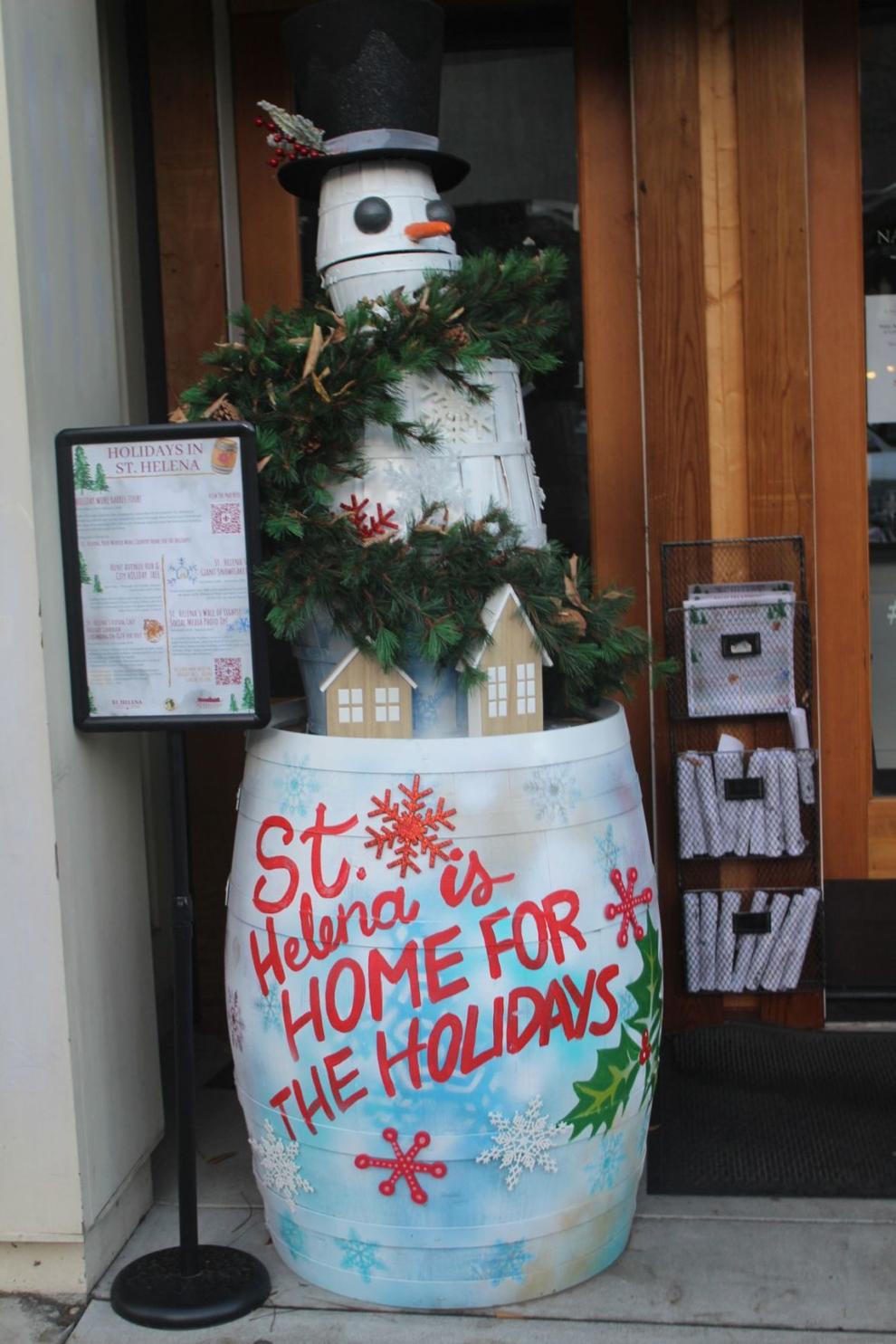 Yvonne Rich Exclusive Estates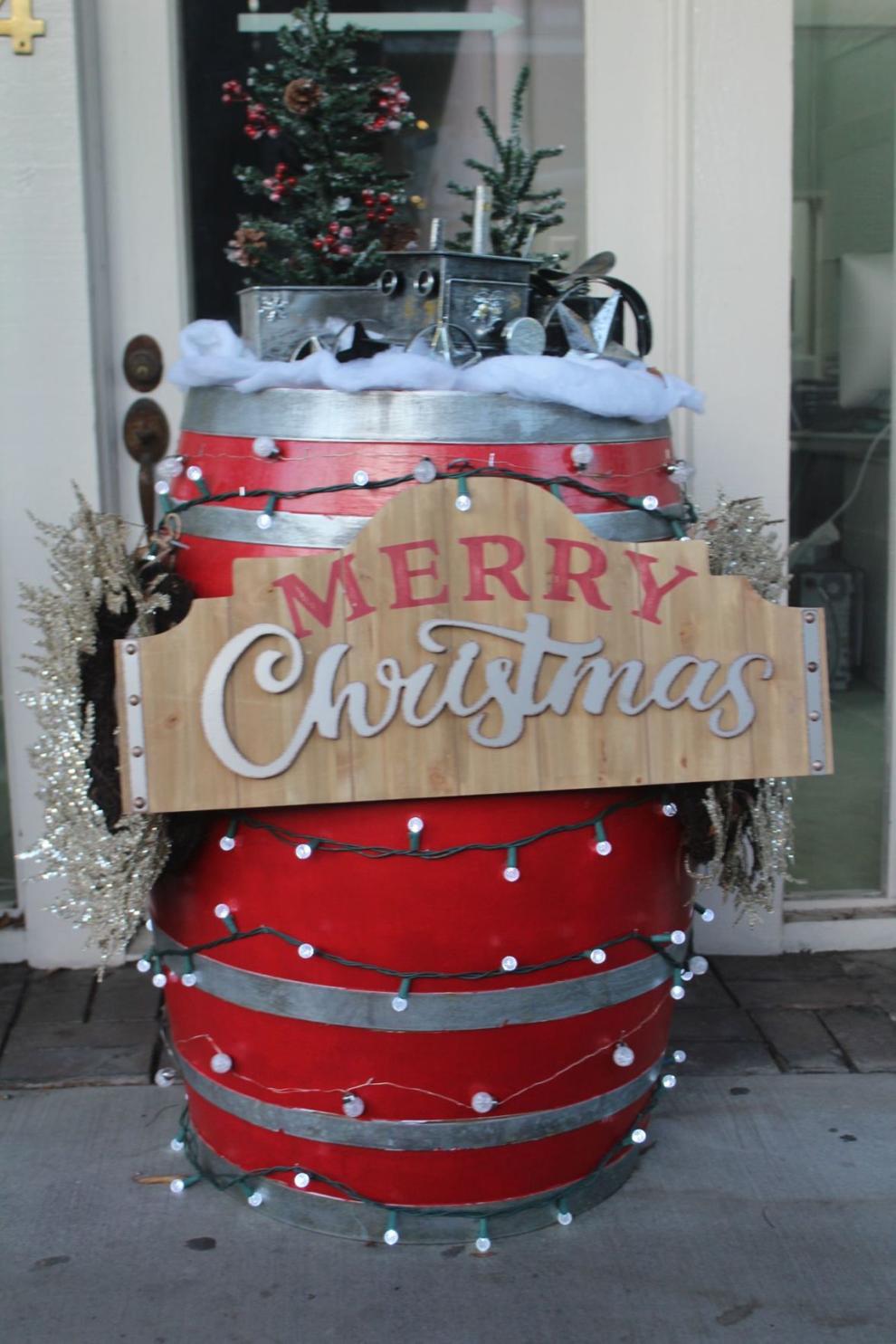 E.R. Sawyer Jewelers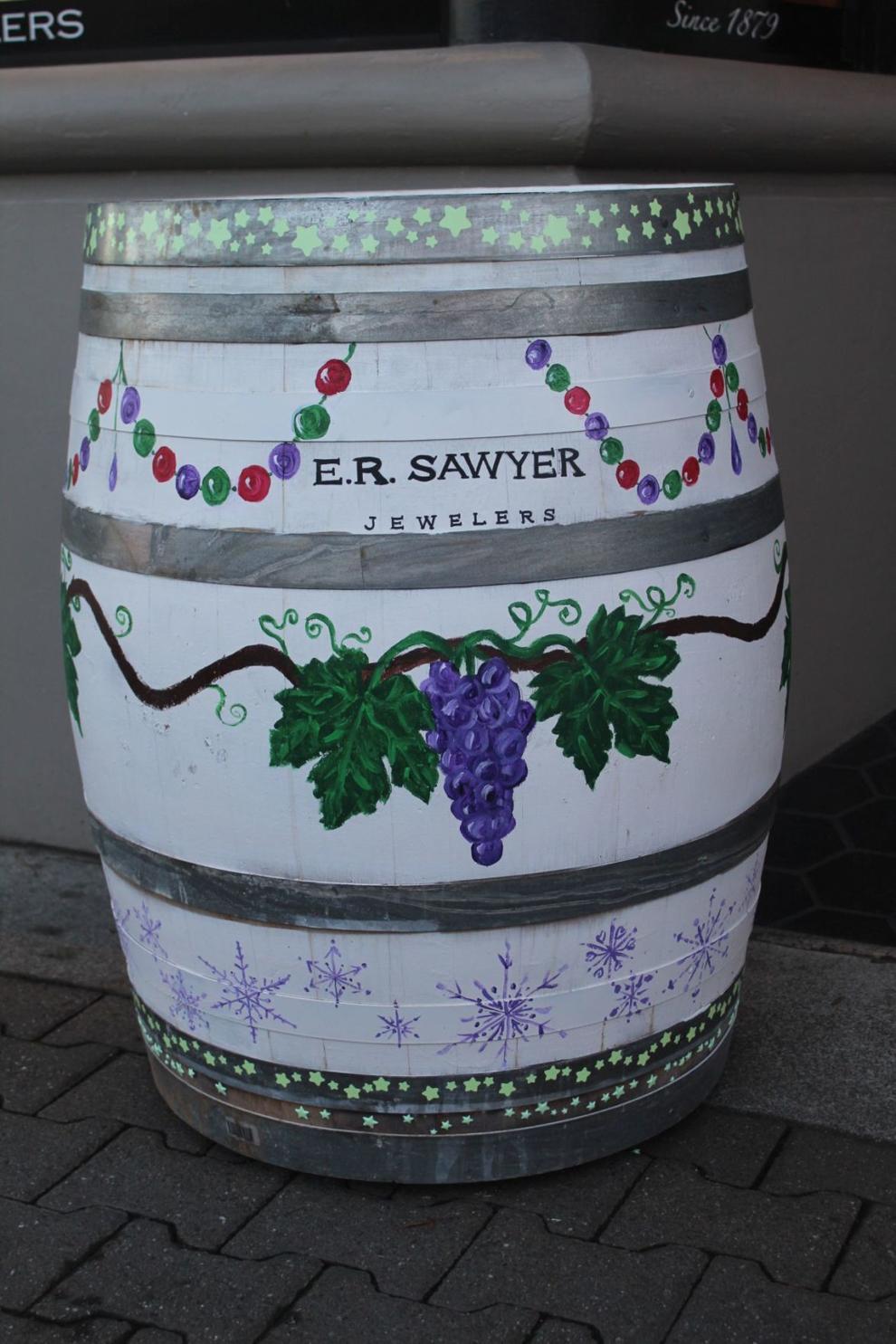 Gillwoods Cafe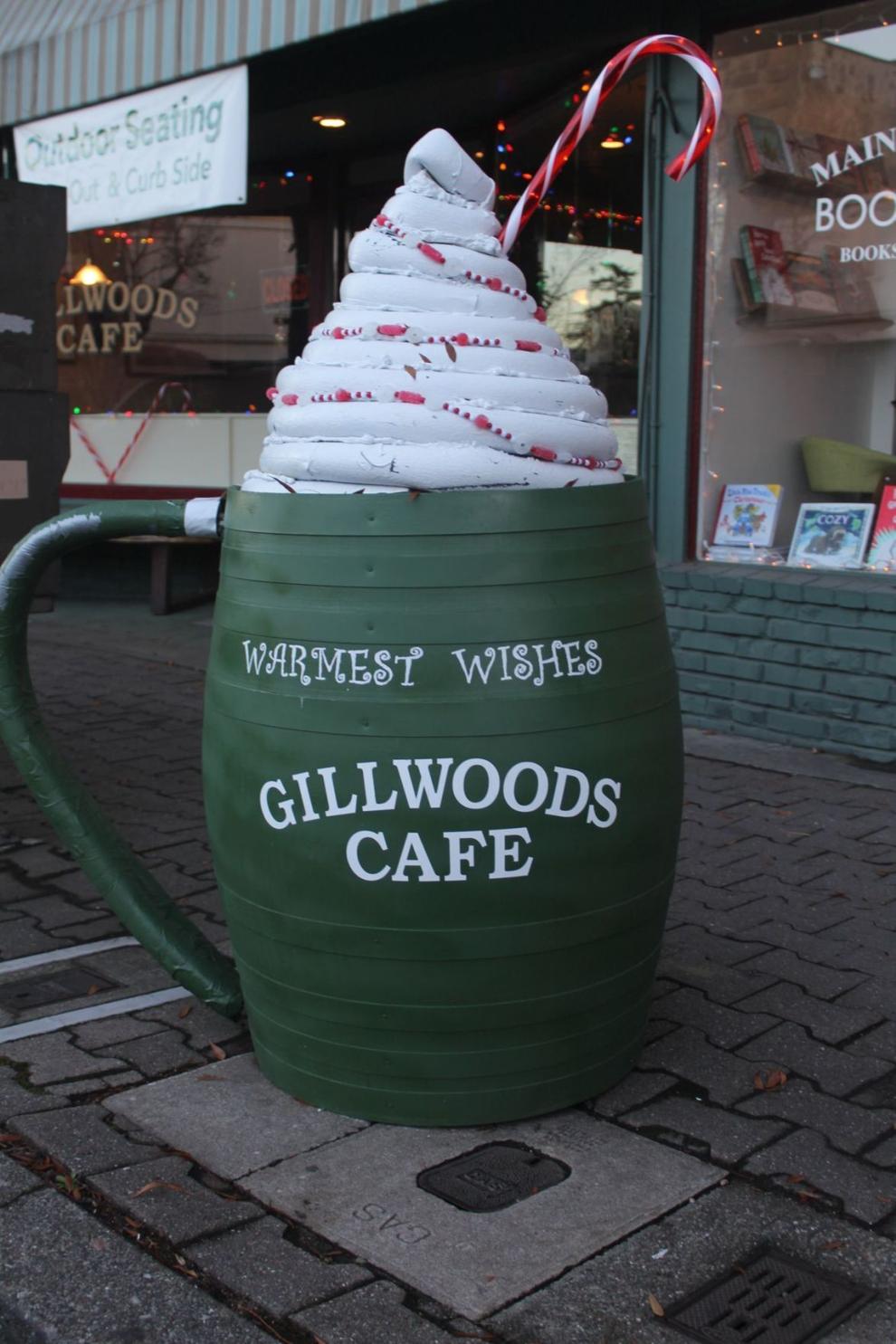 Fideaux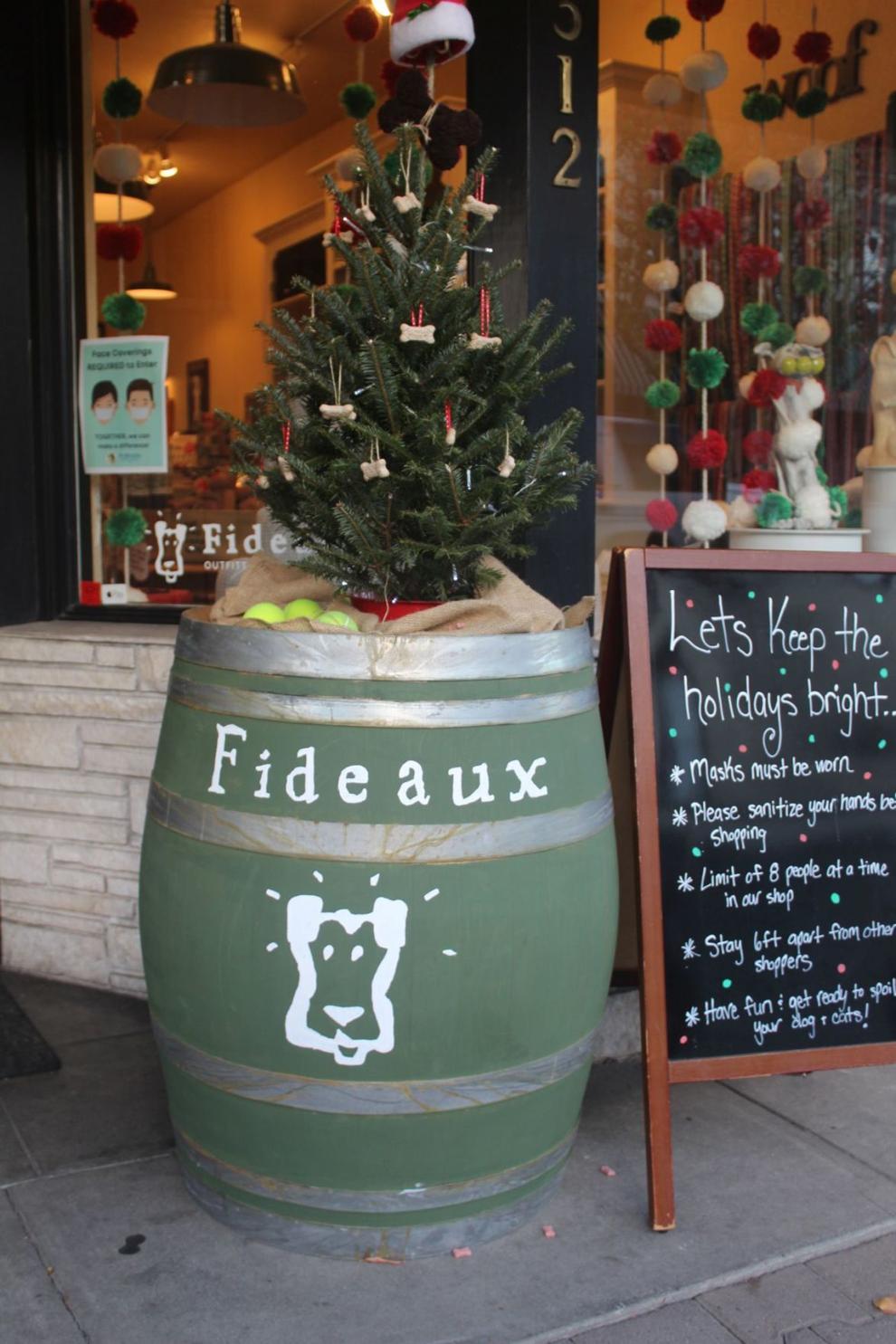 St. Helena Real Estate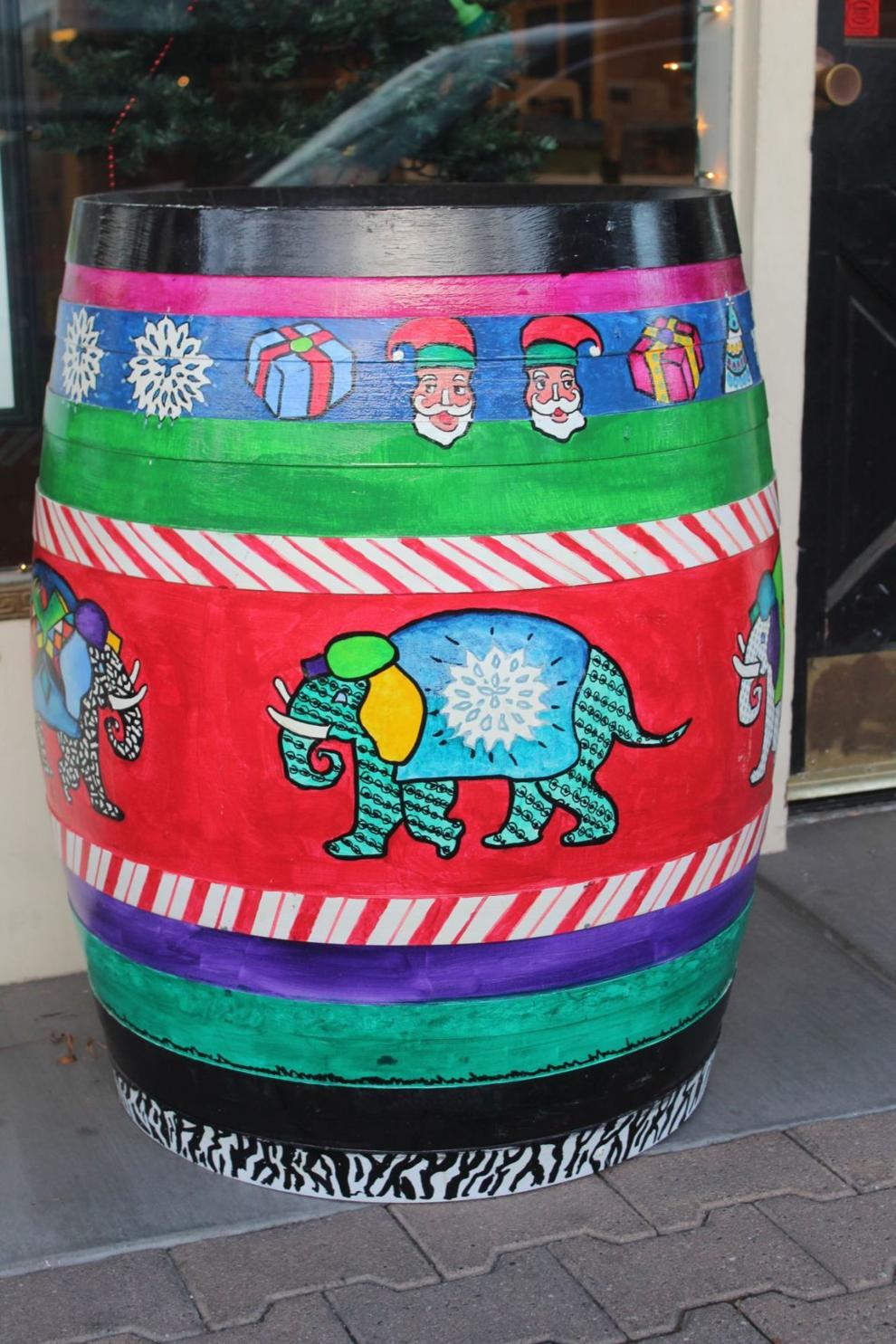 Odd Fellows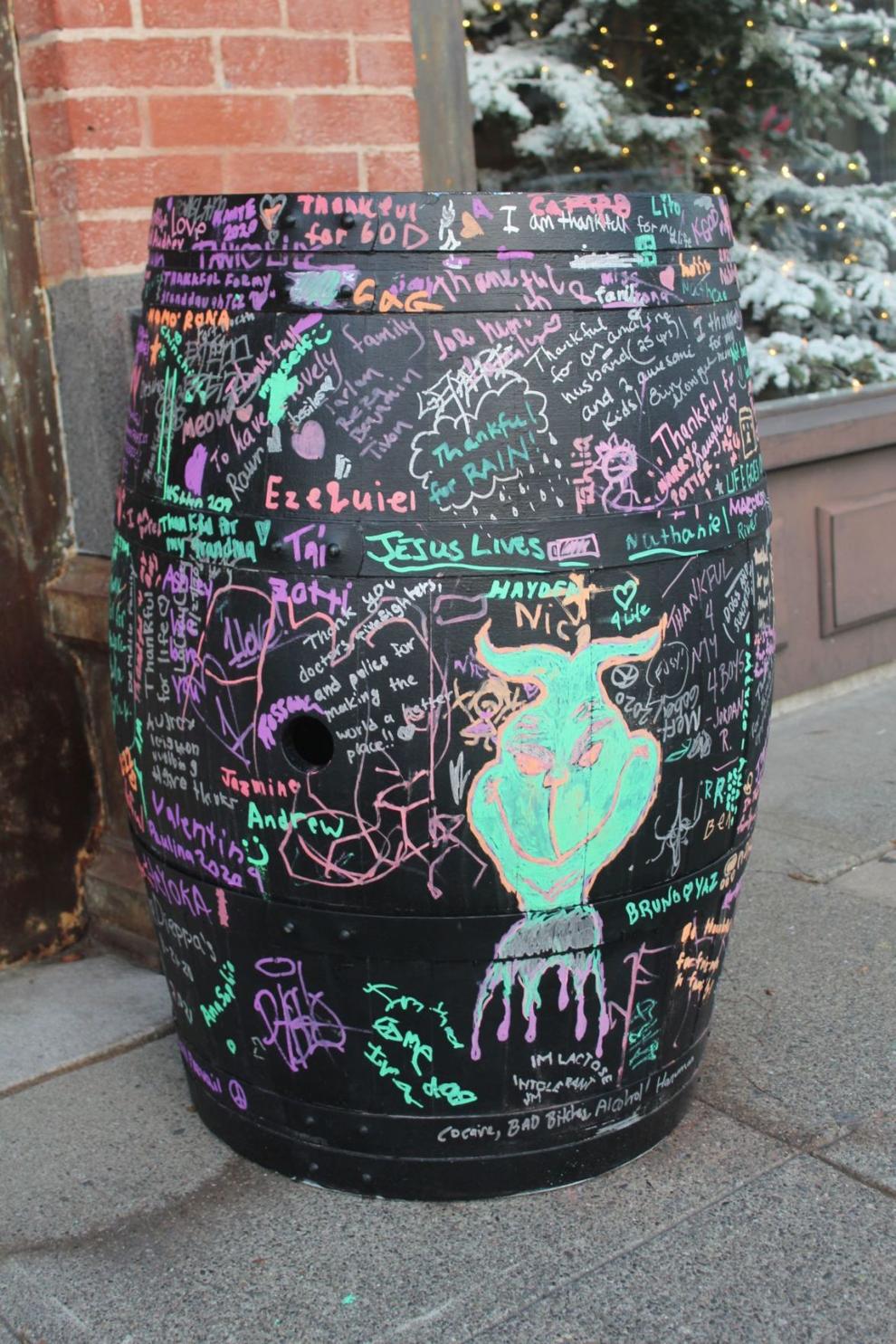 Main Street Bookmine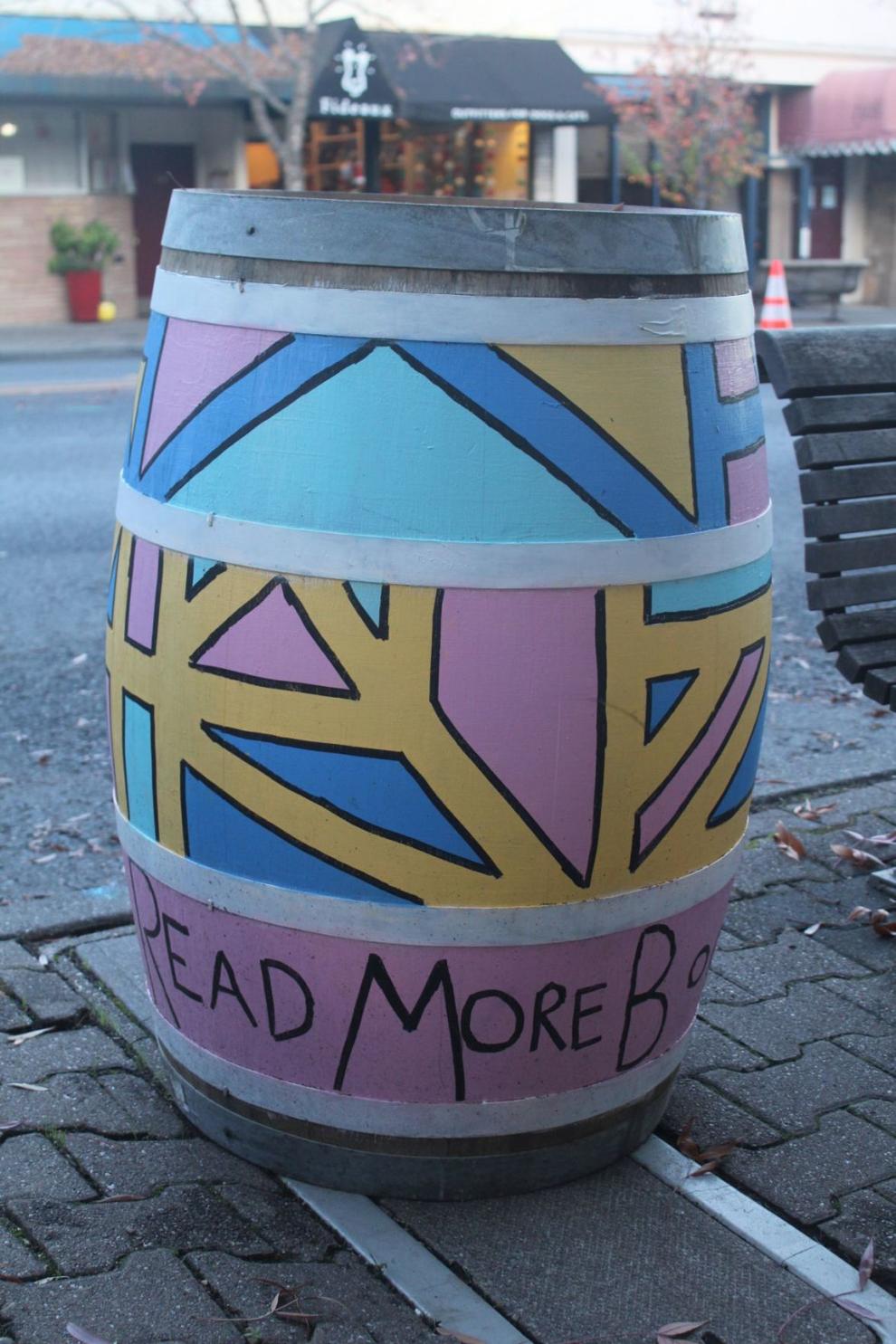 Cameo Cinema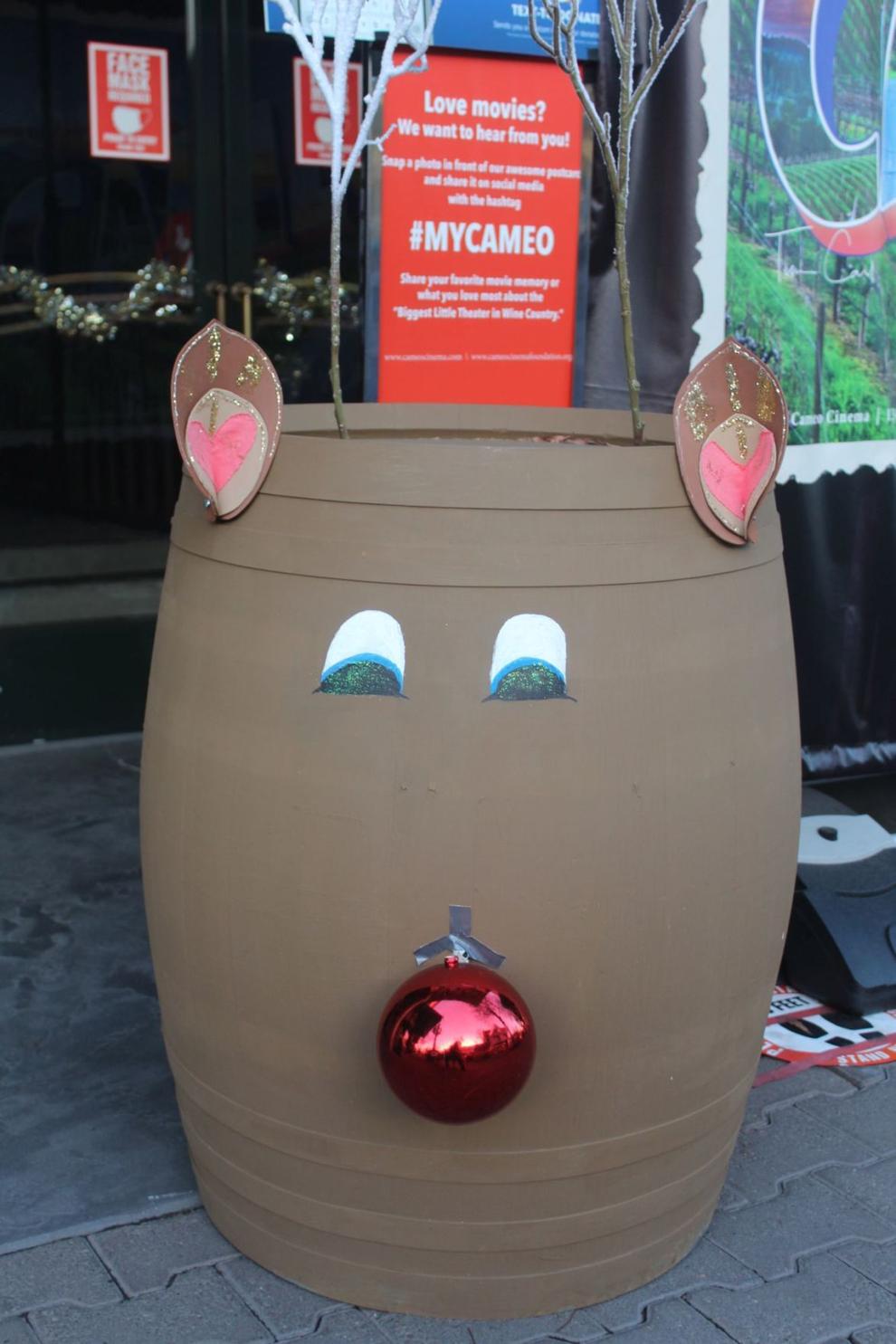 St. Helena Bistro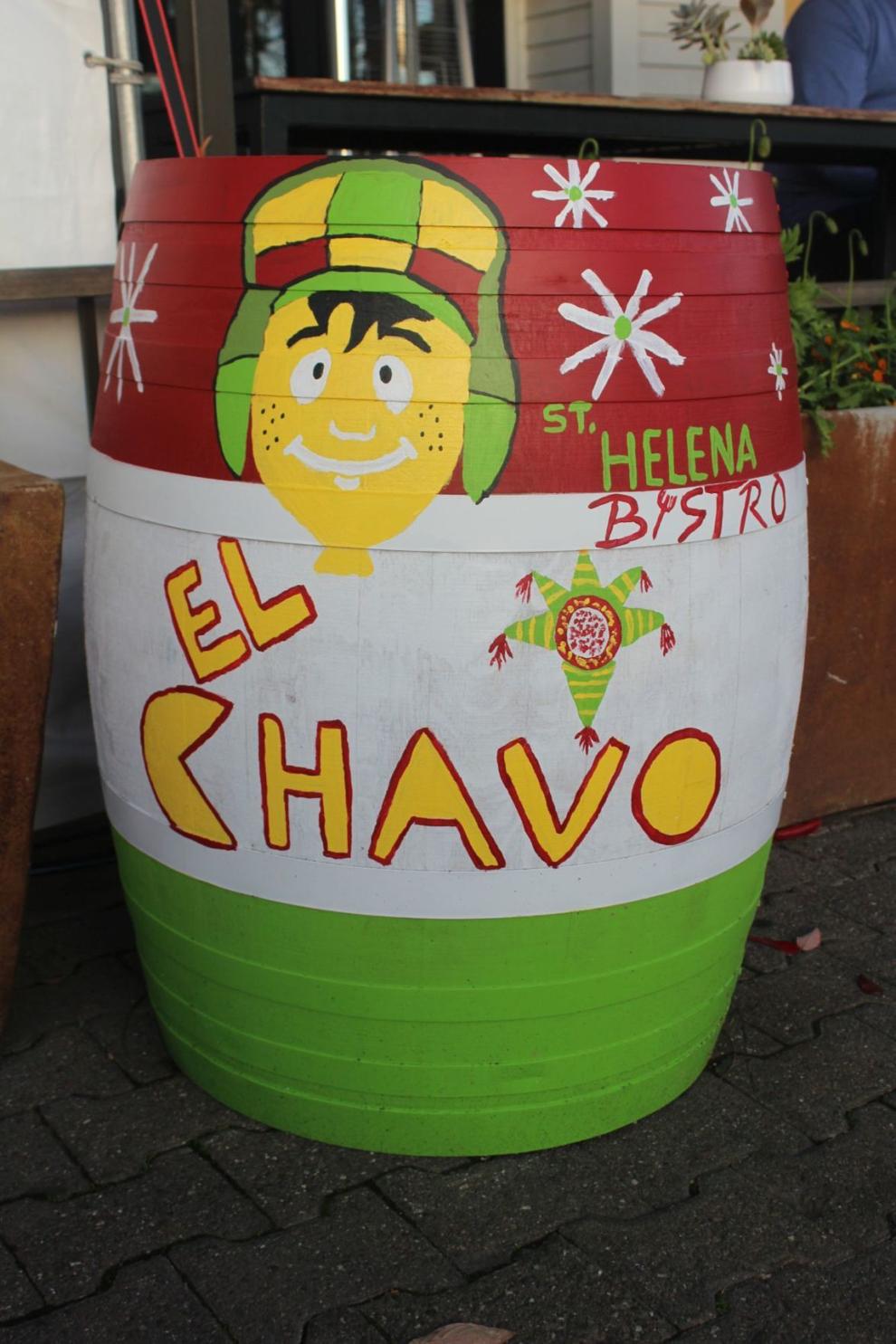 Sportago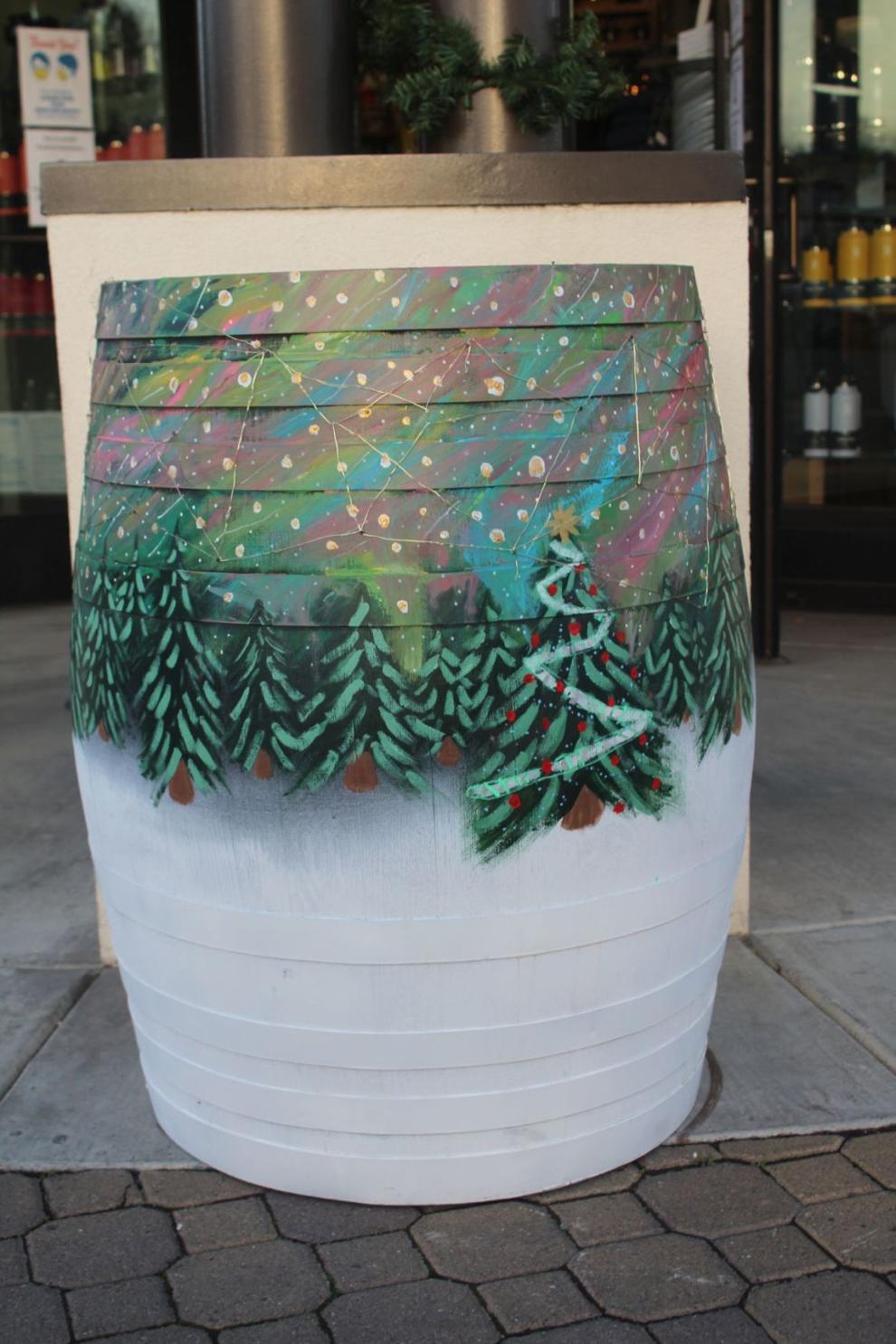 Findings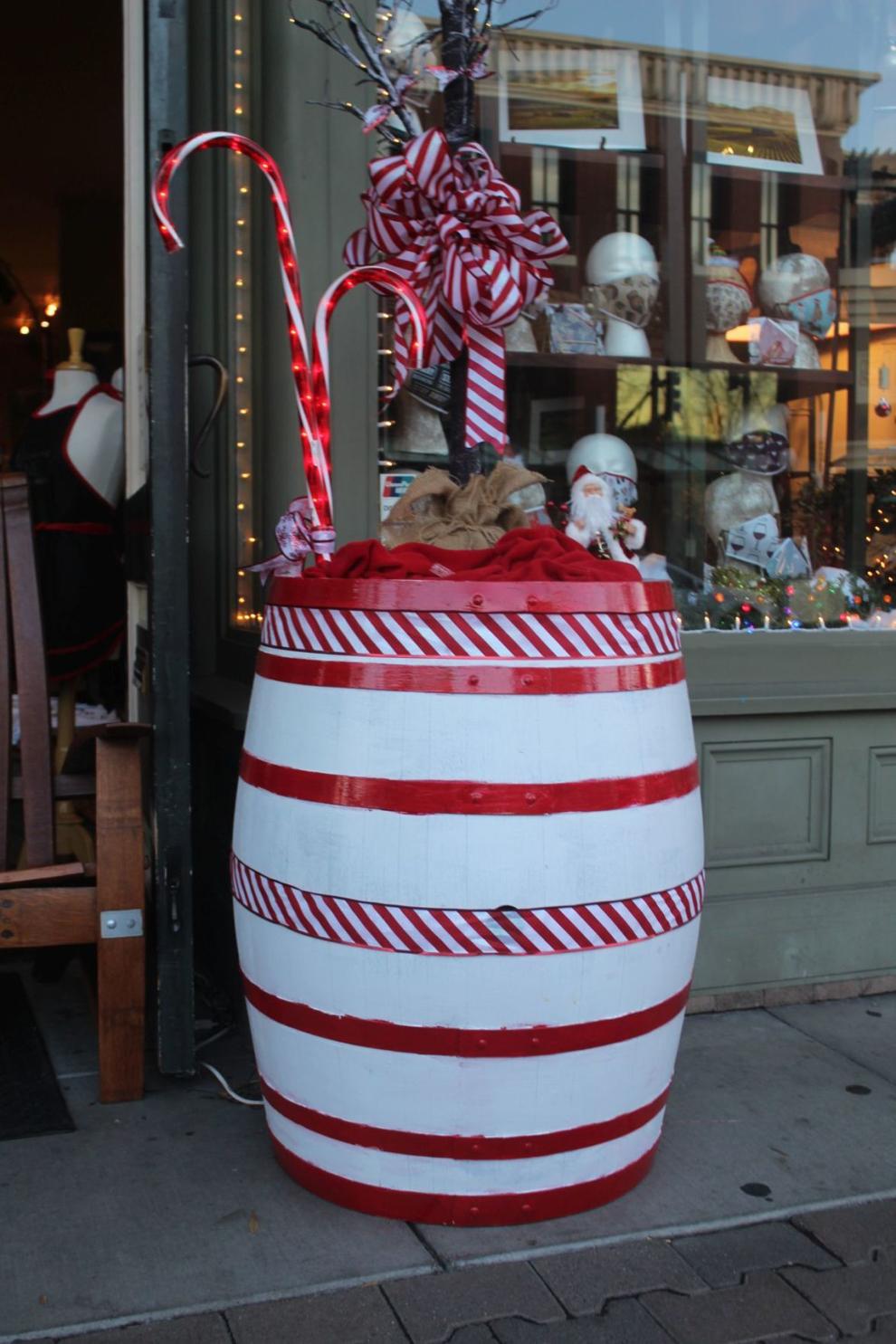 Meuse Gallery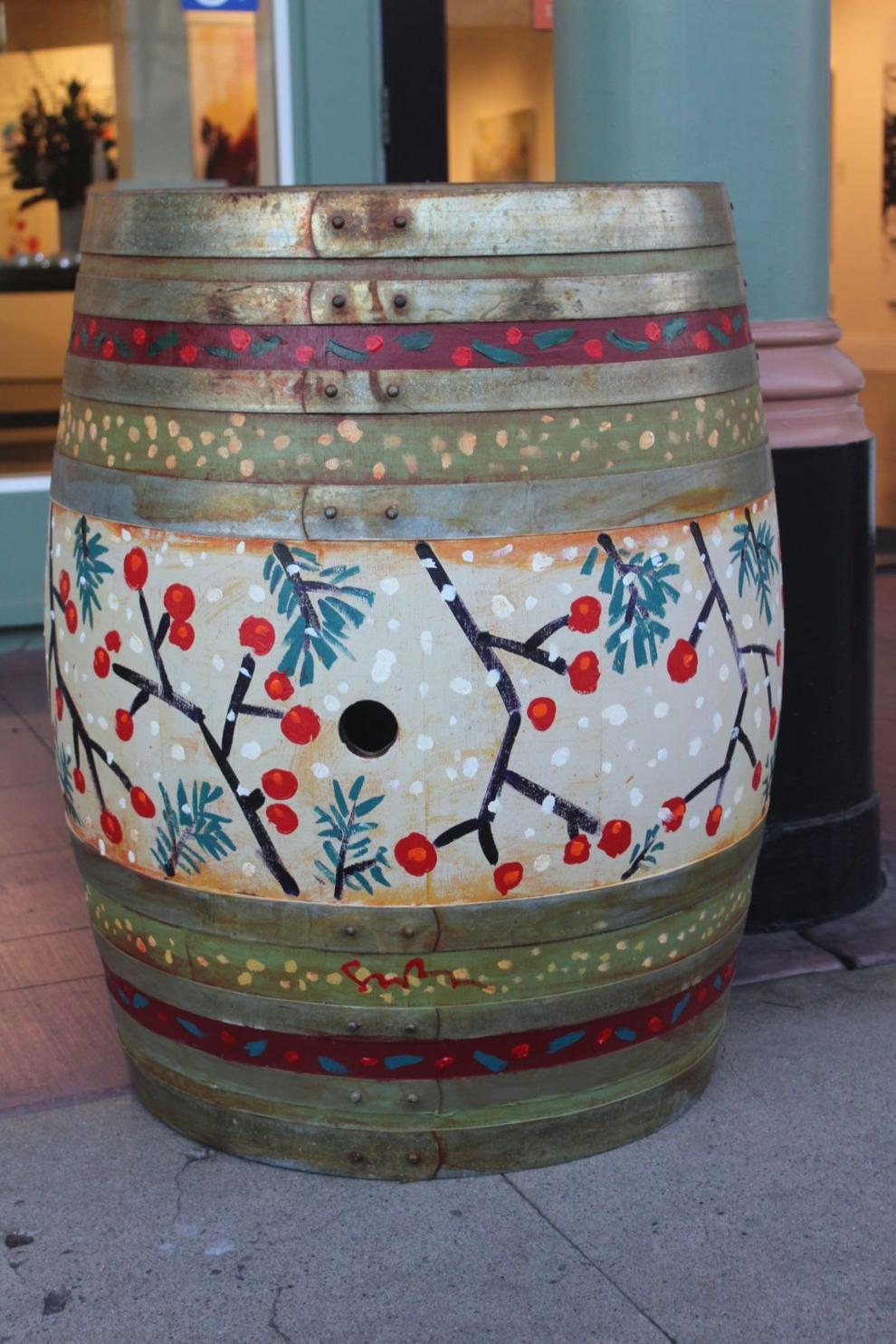 Coldwell Banker Brokers of the Valley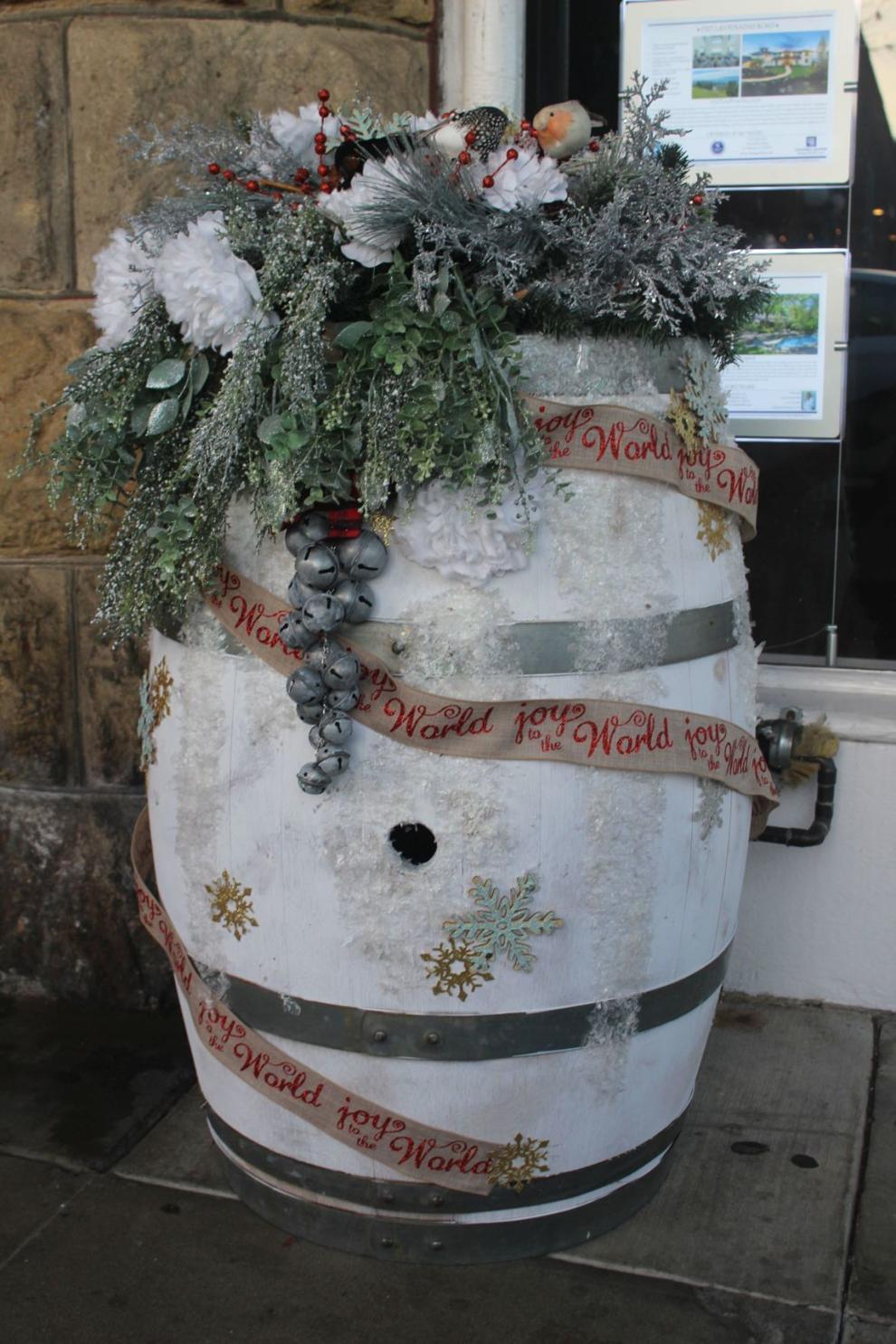 Tiffany and Kids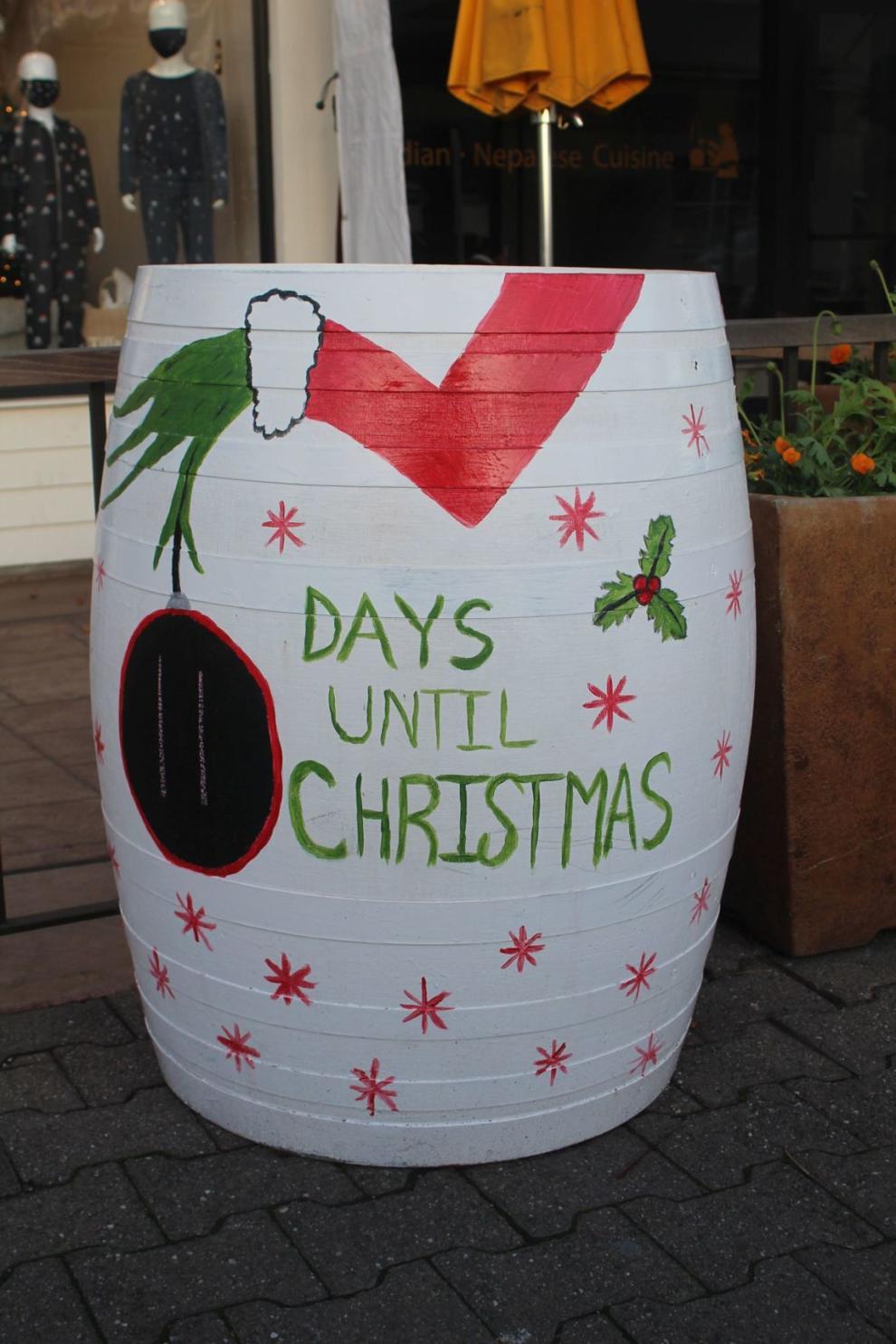 Steves Hardware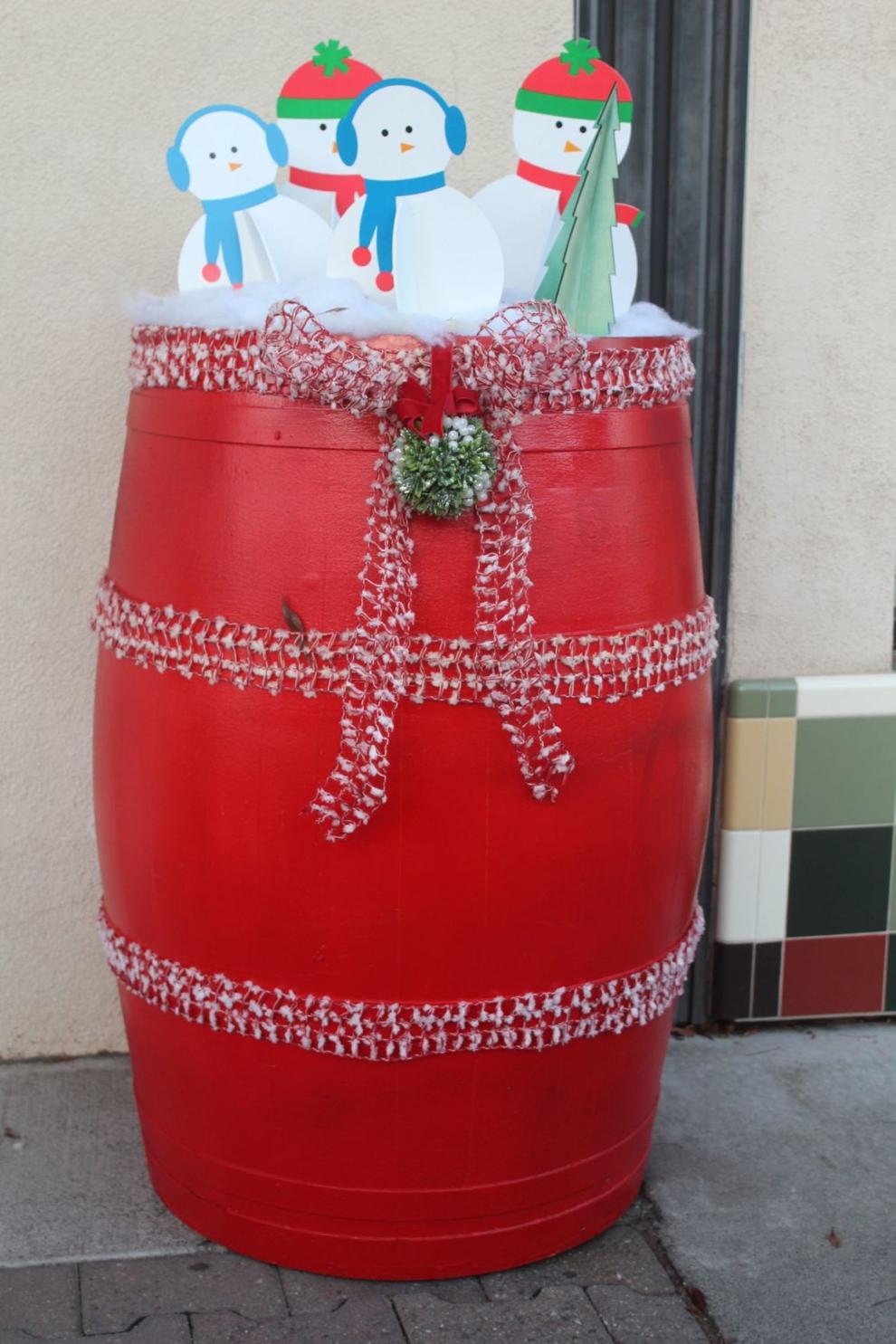 Pennyweight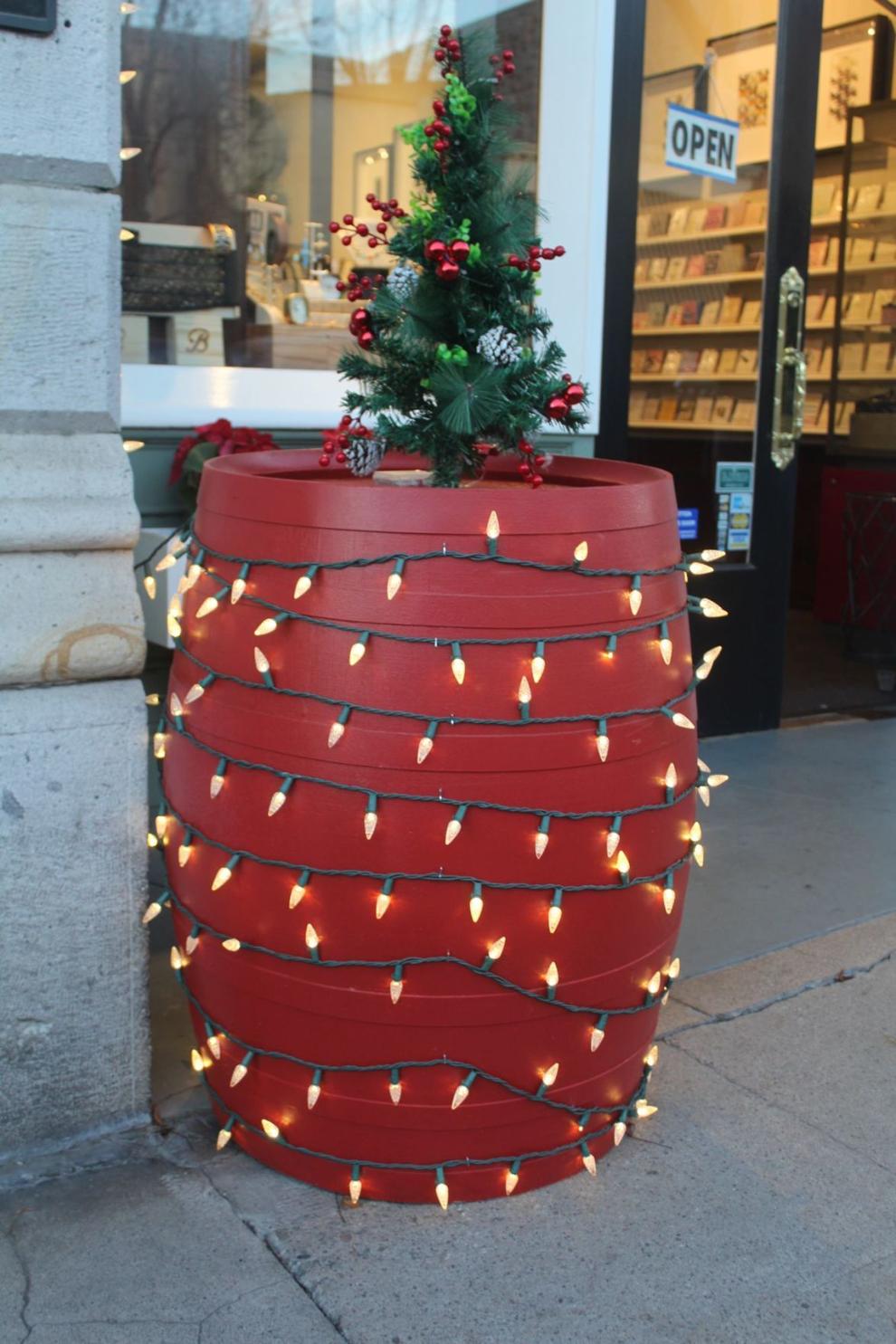 Himalayan Sherpa Kitchen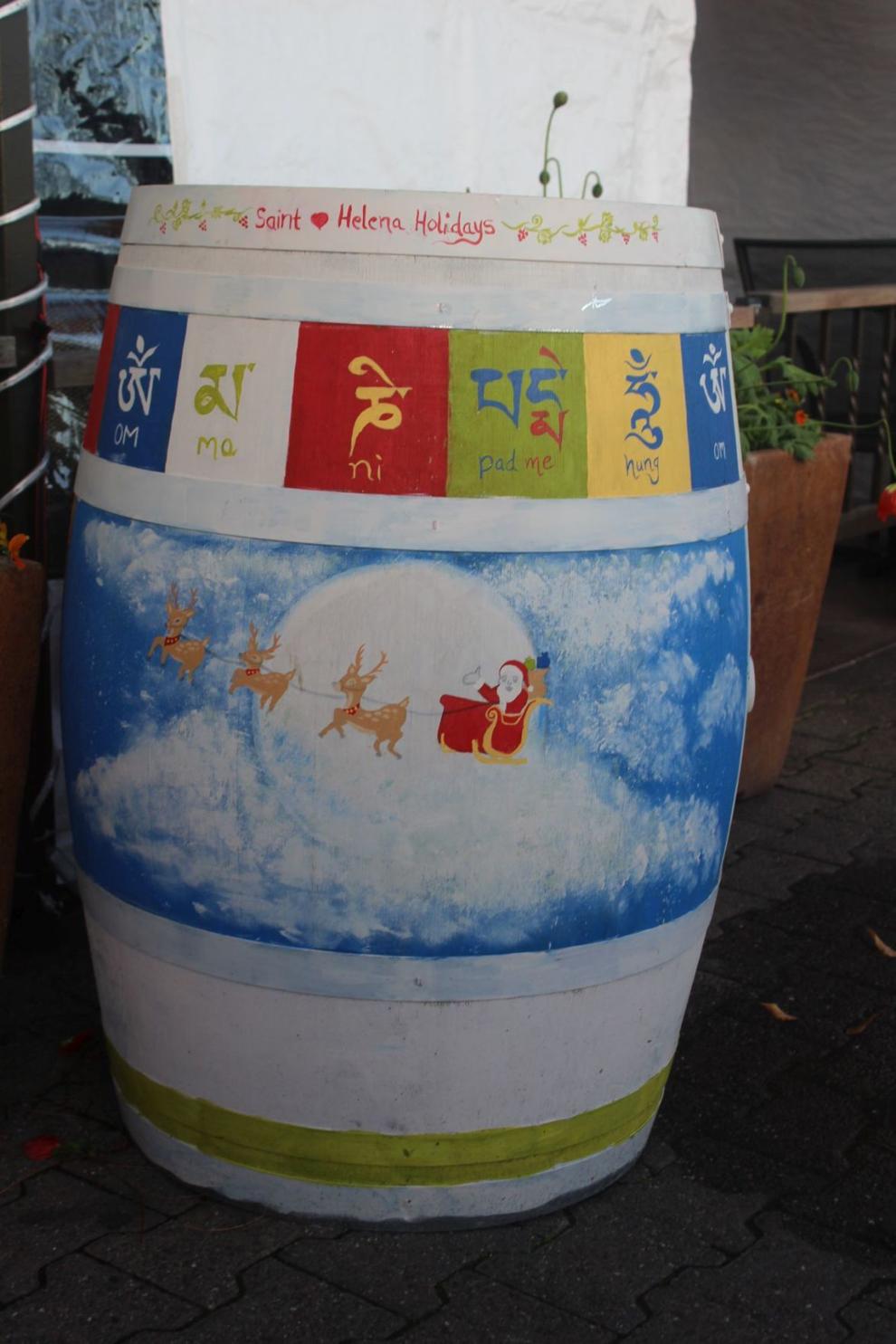 Daisy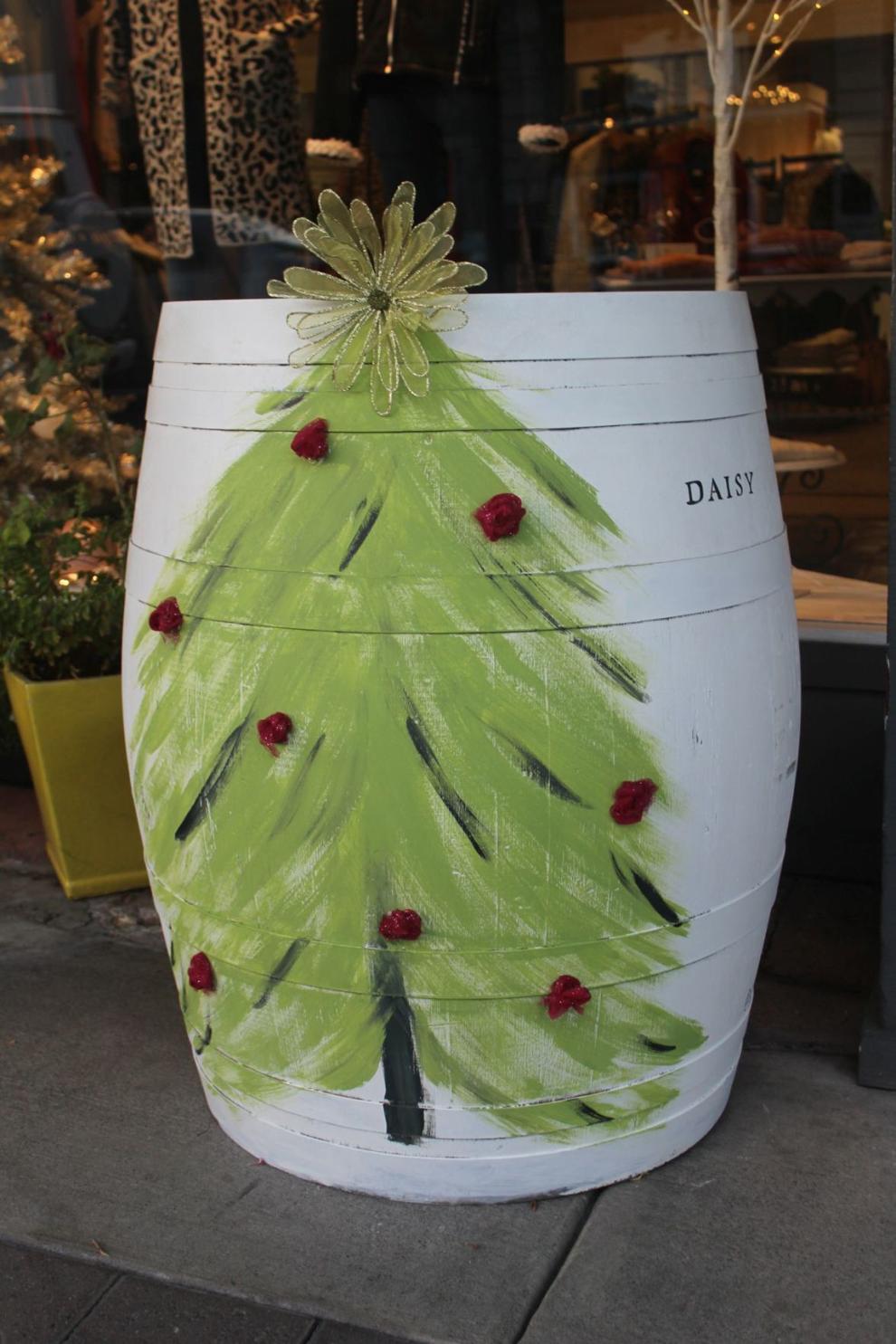 Barrels of Fun, St. Helena's socially distanced wine barrel Easter egg hunt, features 198 colorfully decorated barrels in St. Helena and the s…
Editor's Note: Simoneau and his wife Brenda Lee established Simoneau Vineyards at the western end of Alexander Valley in 1988. Simoneau is The Wine Guy, who is an occasional guest on The Drive with Steve Jaxon on KSRO in Santa Rosa. He created Wine Country Live over 20 years ago. He can be reached at tom@simoneauvineyards.com or 707-921-2722.