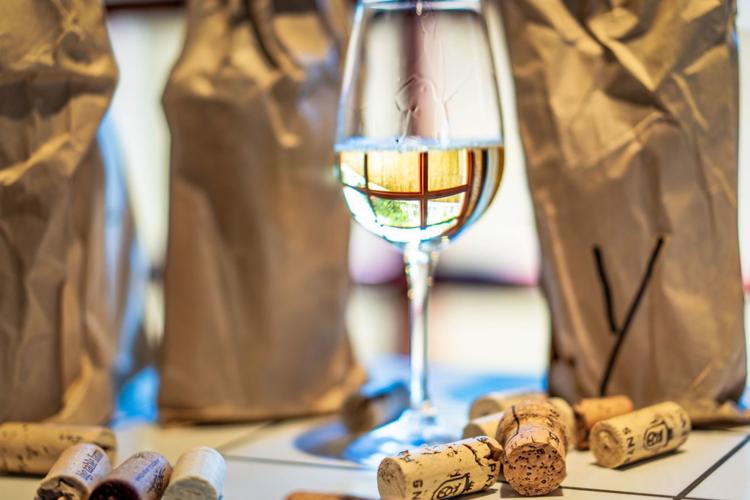 Tucked into a breezy spot in Oak Knoll, anchored with deep roots on a Spring Mountain slope, or acting as gatekeeper for incoming fog through Carneros, a number of white grape varieties other than Napa Valley's well-planted Chardonnay and Sauvignon Blanc lie hidden in plain sight.
Visit a tasting room, retail shop or restaurant in the Napa Valley and they'll reveal themselves in wines labelled Viognier, Muscat, Chenin Blanc and Riesling.
They are not trying to be sneaky. But their small quantities and the excitement that builds up around them make for some pretty scarce wines. While a number of these small production wines are nationally distributed, many are gleefully squandered and consumed by locals.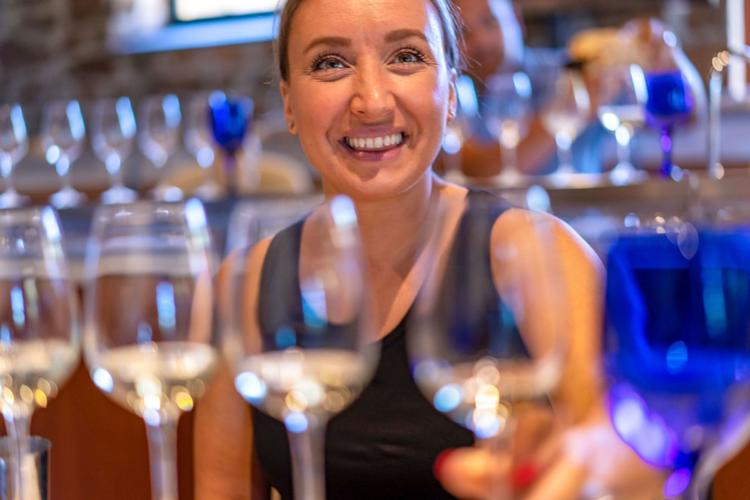 As soon as the Paris Tasting all but crowned Chardonnay as the new Queen, plantings of Chenin Blanc (just 16 acres today) and other white grape varieties began to lose ground. Albarino is planted to 20 acres today; Gewurztraminer clings to 12; and Grenache Blanc (a grape that flourishes in warmer climates) is relegated to a paltry seven.
The sheer force for the demand of Chardonnay had anything and everything else white being uprooted for Napa's new white wine royalty. Ask any longtime Napa Valley vintner, however, and it's a sure bet he or she will have a story bemoaning the loss of some other beloved white variety.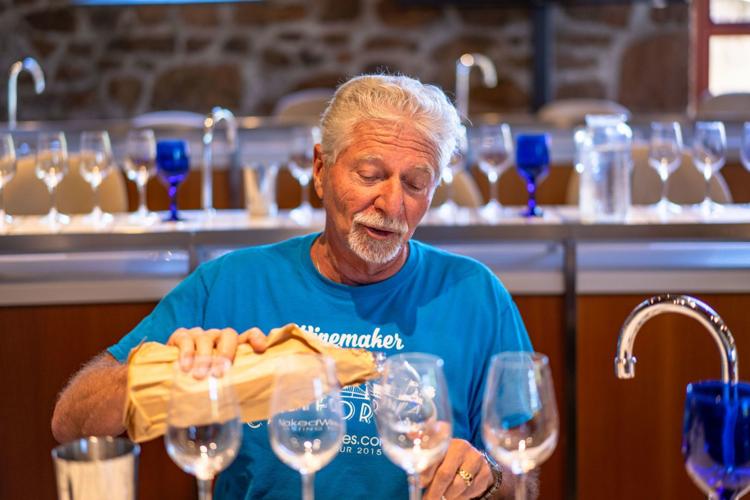 Newfound respect for Napa Valley Rieslings is increasing its current plantings to over 78 acres today, and Muscat, one of the white darlings of the last few years, occupies 83 acres in the county. Viognier, which is madly being planted around the world due to its new, fanatical popularity shows off a vast 103 acres, but has competition from Semillon (158 acres) and Pinot Gris/Grigio (138 acres).
But still, these pale in comparison to the big boys: Chardonnay holds sway at 6,766 acres, and second-runner Sauvignon Blanc is spread across 2,546 acres.
All grape planting figures are from 2018 California Grape Acreage Report.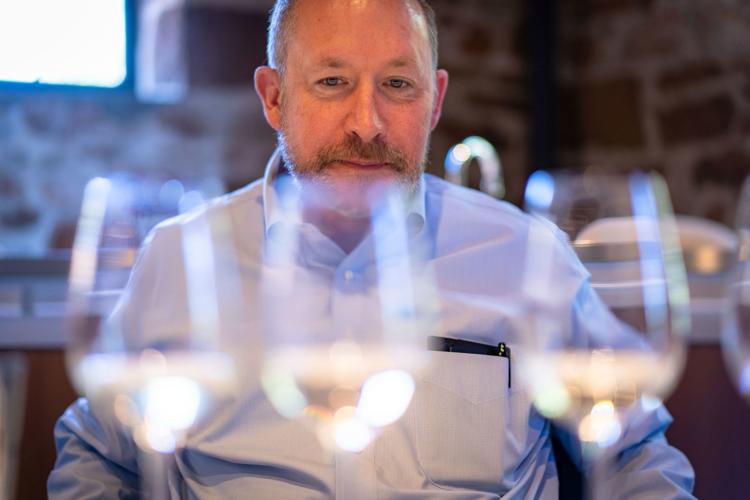 With the grand success of Chardonnay and Sauvignon Blanc, why do vintners sway off of the golden path? The answers vary. It may be that a historic planting existed on their property when they purchased it, or they fell in love with an exotic variety while traveling. Some producers get a gleam in their eye just thinking of making something different.
These other grapes certainly created a buzz during the St. Helena Star and Napa Valley Vintners Tasting Panel's latest meeting in July. There was an air of adventure and discovery in the room at the Culinary Institute of America at Greystone. What other whites are we making? What are the current darlings?
Following a blind tasting of four flights of 18 wines, panelists were eager to discuss the wines while answering these questions.
Jon Emmerich, winemaker at Silverado Vineyards, called the Albarino wines a great success. Vintner Tom Rinaldi agreed, saying he was putting Albarino back on his list of wines to enjoy.
Vintner Julie Lumgair chose Riesling and Chenin Blanc, as well as Albarino, as her triumvirate selections for summer refreshment, particularly noting, "There is lots to enjoy in the Chenin Blancs."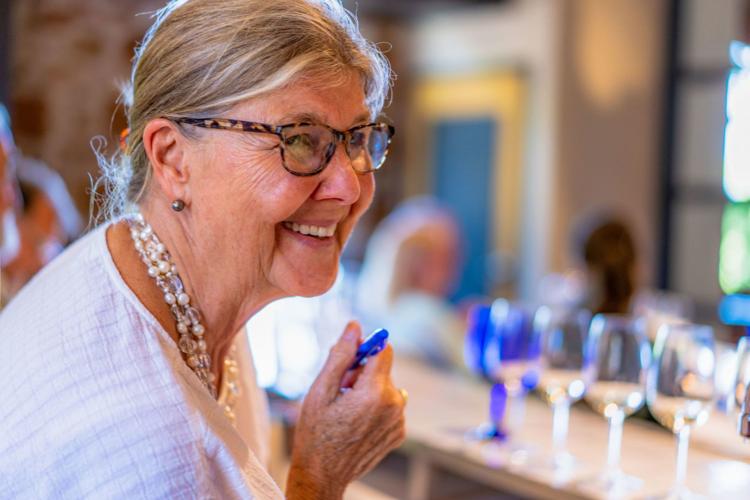 Josh Widaman, winemaker at Lewis Cellars named the Pinot Grigio and Albarino as his favorites but noted, "I liked what Napa Valley showed here."
Bight acidity and freshness were early descriptors, especially with the 2018 vintage. Vintner John Skupny (Lang & Reed) recalled that 2018 was not an overly cool year; there were a good number of heat spikes. Yet his Chenin Blanc came in at the highest acid on record. Tasting other vintner wines, Skupny commented, 'I am impressed with the 2018s; they shine with racy acidity, some salinity and complexity."
Jamie Jamison, wine director and general manager at Brix restaurant, stated that he had several of the wines from the tasting on his list, "It's impressive how clean the wines are — not over-done winemaking. I liked the Rieslings and Albarinos — it really shows what we can do [in the Napa Valley]. These are great wines that people should be drinking."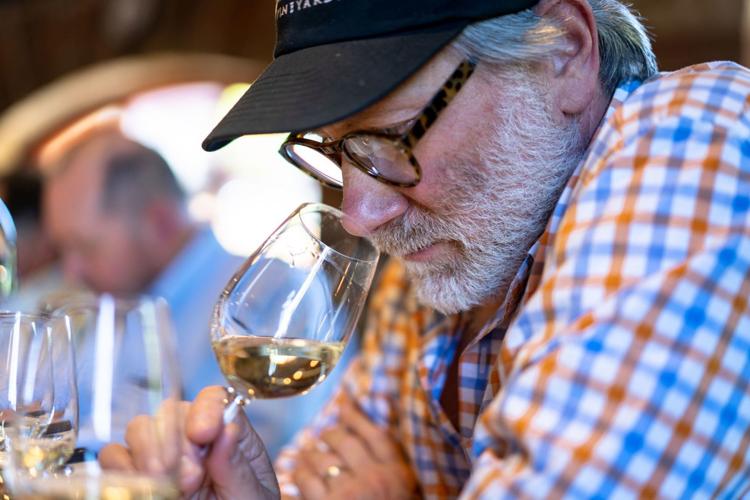 Having wine diversity in the valley and being able to express skills and personality using various grape varieties underscored many of the comments made during the lively discussion. While tucked here and there, and staying largely under the radar, these other white grape varieties are no wallflowers, and there were varied favorites amongst panelists. To boot, half of them can be scooped up for $24-$30.
The highest ranked wines were:
- Benessere 2017 Pinot Grigio Napa Valley ($25) This Pinot Grigio is all melon and tart lemon pie goodness with super bright acidity that lifts the flavors on the tongue.
- Etude 2018 Pinot Grigio Los Carneros ($30) Led by tropical passion fruit, nectarine and pink grapefruit, this Pinot Grigio is no "Italian water." Intense flavors with a refreshing palate.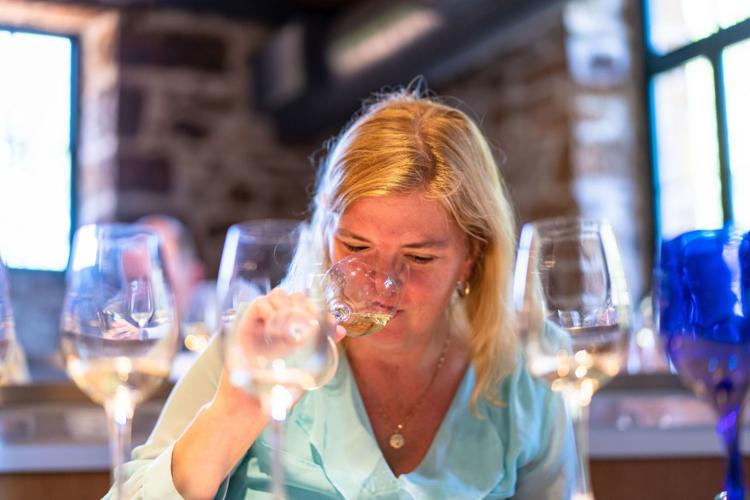 - Fortunati Vineyards 2017 Estate Viognier Oak Knoll ($36) Viognier's fortune was made in France's northern Rhone Valley where small amounts of concentrated, intensely perfumed wines made the grape desired around the world. Fortunati's Viognier has lovely apple, pear and citrus fruit flavors.
- Galerie 2018 Terracea Riesling Spring Mountain ($50) The juicy peach and red apple flavors of this wine are layered with rich lemon citrus and a touch of mineral complexity.
- Hyde Estate Winery 2017 Viognier Los Carneros ($45) wraps peach and pear fruit in a ribbon of silky flavor across the tongue.
- Kenefick Ranch Winery 2016 Pickett Road White Calistoga ($24) Going Rhone, this wine blends the Rhone Valley's top white grapes: Grenache Blanc, Marsanne and Viognier, but this Napa Valley version gives that region's wines a run for their money. Intense and juicy peach, grapefruit and lime citrus are delivered in a rich wave across the palate.
- McClelland Cellars 2017 Meritage Blanc Napa Valley ($35) Semillon and Sauvignon Blanc are natural pairing partners; the former adding rich texture to blends while the latter brings aromatics and acidity, and this wine shows off both with a full body and leafy citrus flavors.
- V. Sattui 2018 Carsi Vineyard Semillon Yountville ($29) While Semillon is known for adding a richer texture and body to white blends, it can also be made into a refreshing varietal wine. V. Sattui's is made with over 95% Semillon, and has zingy lemon curd, peach and grapefruit flavors.
Catherine Bugue, the St. Helena Star's tasting panel writer, loves writing about — and drinking — wine. She is also the co-founder of the Napa Valley Wine Academy in Napa. You can contact Catherine at catbugue@gmail.com. Only wines from Napa Valley Vintner member wineries are accepted and tasted. Many wineries offer local residents discounts on their wines through the Napa Neighbor program, visit napavintners.com/programs and click on Napa Neighbor to learn more.
Be the first to know
Get local news delivered to your inbox!