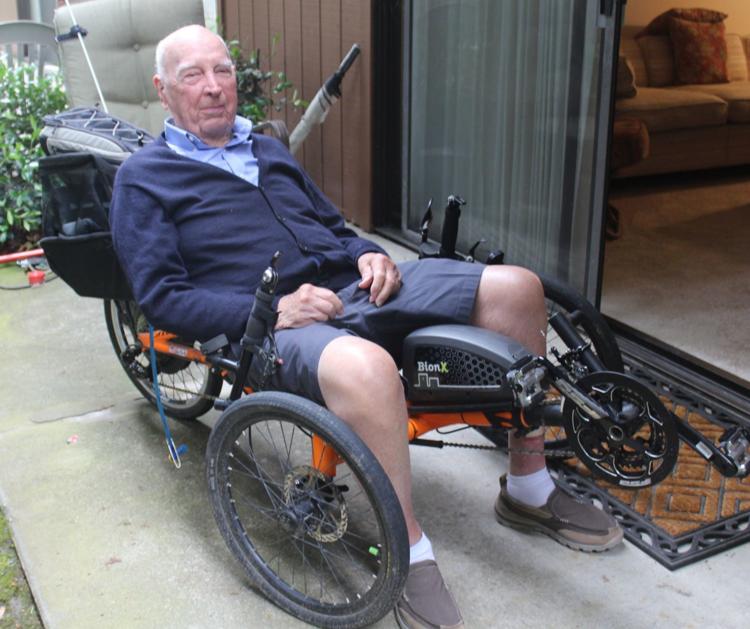 Plenty of people ride their bikes around St. Helena, but chances are Jack Welch is the only one of them who's nearing the century mark.
Welch turns 100 on Friday, a milestone that's all the more impressive given his regular rides on his semi-recumbent bike. You're liable to see him on Madrona Avenue, Spring Street, heading up to the old White Sulphur Springs resort, or rolling past Crane Park.
When asked about the key to his longevity, a flash emerges of Dr. Welch, who practiced internal medicine for almost 50 years and saw the value of physical fitness.
"Keep your weight down, keep your blood pressure down," he said. "If you do those two things you're set up for a long life."
"And don't forget the lucky part," he added.
Welch was raised in Bozeman, Montana, in a house built by his grandfather. His grandmother, who could remember the Civil War, still lived there when he was growing up.
Welch attended Montana State University, followed by medical school at Northwestern University in Chicago. He was spending Sunday in the chemistry lab when news spread that Pearl Harbor had been bombed.
One of his classmates ran out of the lab to enlist, but Welch heeded the advice of the school's dean, who called a meeting and told students they could best serve their country by completing their studies and becoming doctors.
Welch finished his course work and, in lieu of a graduation ceremony, received a commission as a medical officer in the U.S. Army. He spent the rest of the war practicing in outpatient and emergency rooms in places like New Caledonia and Fiji.
When he got home after the war, he freshened up his medical knowledge during residencies in Portland and San Francisco before settling down to practice in Medford, Oregon. He married Margaret Sharkey and they had four children.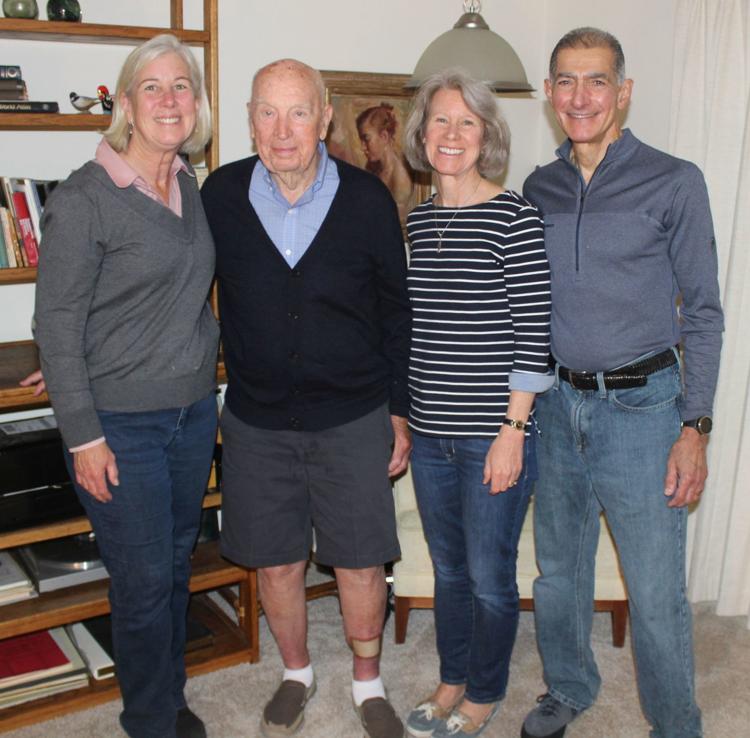 Medford had a large senior population, and Welch noticed how his healthiest patients had tended to be active earlier in their lives. He's been physically active himself ever since his childhood in Montana, where you could either stay inside by the fire on cold days or spend them outside.
"I chose to be outdoors," he said.
In Oregon he would hike in the summer and cross-country ski in the winter. He'd initially learned to ski downhill and then trudge back up the slope, and he still remembers the first time he saw a man from Austria going uphill with the help of his two ski-poles.
"I couldn't believe it," Welch said. "That was my introduction to cross-country skiing."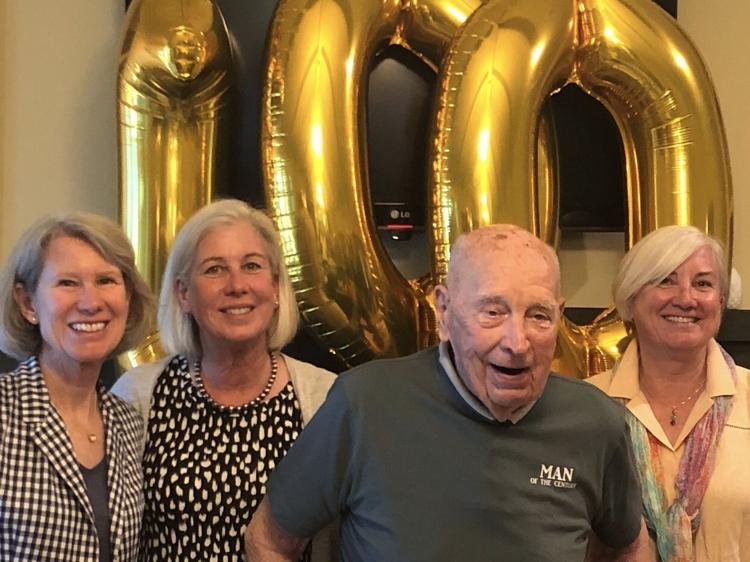 Snow being scarce in St. Helena, cycling is his preferred activity these days. A three-wheeled semi-recumbent bike offers valuable stability for Welch, who already broke his hip once and has no intention of doing so again, as well as an electrical booster that can give him a little help whenever he needs it.
Welch moved from Medford to St. Helena's Silverado Orchards two years ago. He's impressed with the services that are available for active seniors like him.
"When you get to be close to 100 and are still active, it takes a chain of helpers at various levels," he said. "I've had some very good caregivers."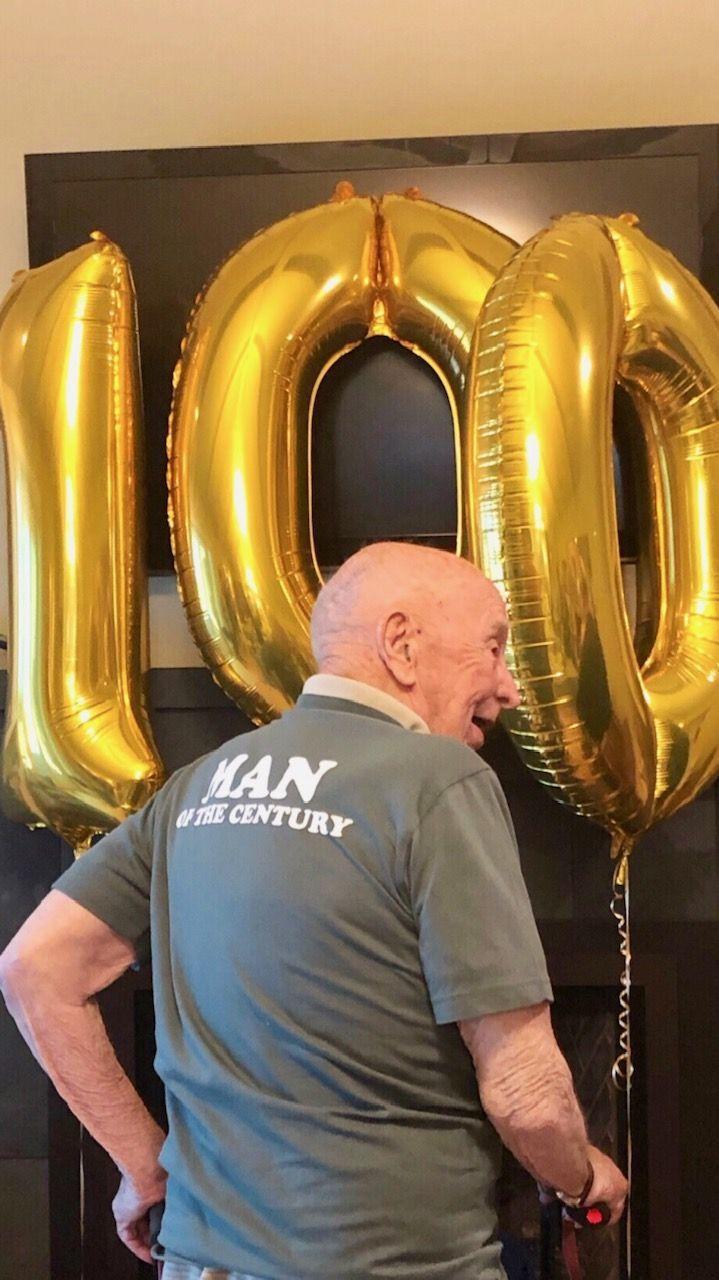 Welch also likes accompanying his daughter Celia to Christmas programs, St. Helena Choral Society recitals, and concerts at The White Barn, Lincoln Theater and Pacific Union College.
Welch celebrated his 100th birthday a few days early with his family, including his three surviving daughters: Celia, Barbara Welch Tumanjan of Boise, Idaho, and Katherine Welch Mathes of Richland, Washington. He also has six grandchildren and four great-grandchildren.
Be the first to know
Get local news delivered to your inbox!