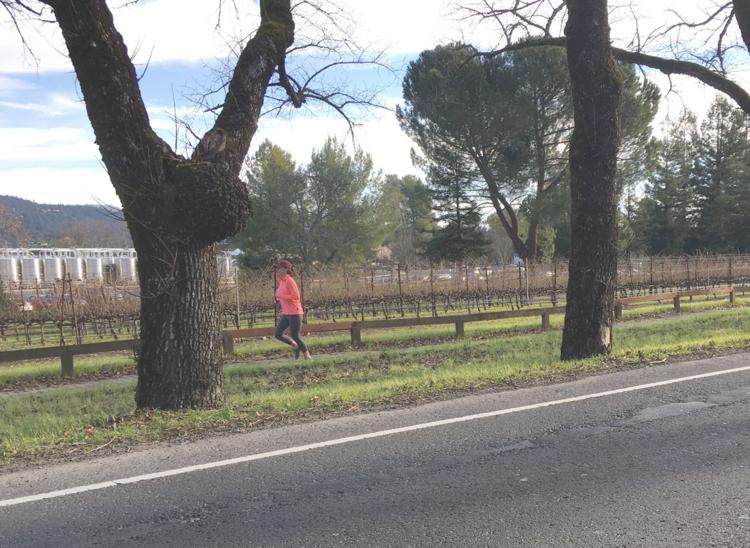 It's January and your resolution is finally to start exercising, to get fit.
Some of the keys to keeping those resolutions are setting a simple, short-term goal that is easily achievable; doing an activity that you enjoy; and doing it with a partner, to hold you accountable. Other keys are making a commitment to change your behavior and thus, your lifestyle and being consistent in that new behavior, until it becomes a habit.
This past week, the Star reached out to exercise and fitness experts in the area, including Calistoga's Donavan Almond, Napa's Sean McCawley, and St. Helena's Jake Scheideman and Eric Chesky. All had advice for people starting out their fitness programs.
Donavan Almond
If you say to yourself, I'm going to work out five or six times a week, you're likely setting yourself up for disappointment and failure. And you don't want to do that, said Almond, who is owner of DWS (Donavan Wellness Solutions) and Calistoga Fit in Calistoga.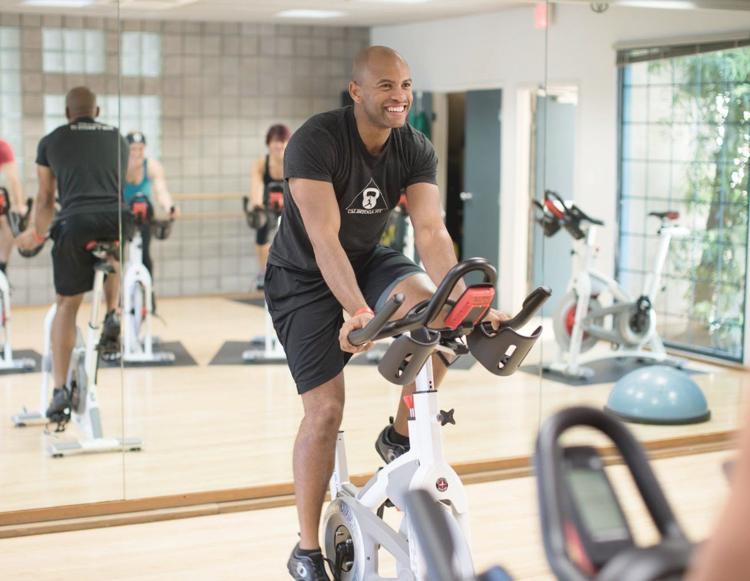 The thing is to start slow and realize that exercise is part of a lifestyle. "You need to take all the aspects of your life and ask yourself what is the best way that I can involve health, wellness and fitness into my life," Almond said.
"If you enjoy having a glass or two of wine each night and if you have a social aspect in your life that you want to continue, if you have professional goals, then you need to blend what is going to be best for you and try to figure out how health and wellness is going to enhance that," he added.
Whether it be walking, jogging, going to the gym, joining a fitness class or taking a bike ride, at the beginning of the year, you need to be consistent. Although your first spinning class or boot camp class may be difficult, you're going to get more comfortable after four or five classes.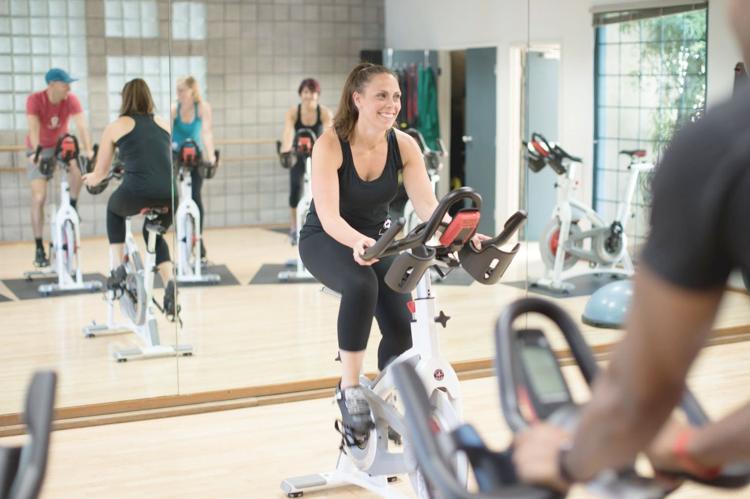 As a new member of Calistoga Fit or any gym, you may be overwhelmed by the choices available. Almond said, "When we tell people when they come in, I know we have a lot of stuff, but let's focus on one or two things, let's find something that fits well for you and you're comfortable doing. It might be a class or you might come to the treadmill for these two days, but let's find that focus for the first month."
Then, as you start to master that first level, you still have other doors you can open, other offerings or classes that you can take. "I'm going to try a new class or I'm going to meet some people and work out. Maybe I'll get a trainer," Almond said. But, he adds, don't get sucked into confusion in January. "Let's focus on one or two things and then when you transition to another level, you'll have a good transition," he said. Think of it as a video game.
"We've seen good trends when people set short-term goals and accomplish them," he said.
Almond, who is 35, exercises about five times a week, has been in Calistoga since 2007 and has operated Calistoga Fit for the past three and a half years. His goal for the new year? More focus on mobility, which is a combination of flexibility and strength. What is his definition of success? It's simple: "Doing a lot of things with a full range of motion of the joints and having the success of being able to wake up in the morning without your back bothering you or being stiff," he said.
Calistoga Fit partners with the Calistoga Recreation Department to offer free classes to Calistoga residents. Currently, there is yoga on Monday nights, Zumba on Tuesday nights, and two classes back to back on Fridays: Fit Walk starting at 10 a.m., and then Low Impact Tone from 10:30 to 11:15.
"If you're a local Calistogan, those classes are free and we have more classes coming," he said. "The reason we have this partnership and offer these classes is so that there's no excuse, there's no barrier" for people. The instructors for the free classes are the same as those used for other classes. "They really want to work with you and help you achieve your goals and help you feel good about your exercise experience," Almond added.
Sean McCawley
For Napa's Sean McCawley, founder and owner of Napa Tenacious Fitness, January is a busy time of year. "We receive inquiries to start a fitness program and to get healthier than ever before. Our clients are looking for fresh ideas on how the latest nutrition and fitness trends would benefit them," he said.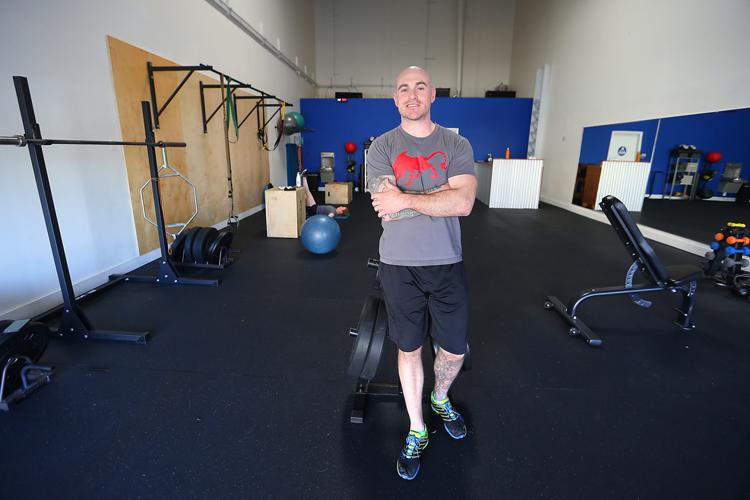 He writes: "The New Year's resolution bug is a perfect catalyst for sparking motivational visions for the future to sustain our health, enlighten our minds, and enjoy more time with our friends and loved and ones."
Typically, those resolutions include losing weight, changing diet or stopping smoking, drinking or other detrimental health vices, he added.
McCawley writes: "These are great motivational factors to improve one's health. However, we find that they are challenging to sustain. Sure, it's great to hit the local gym offering the New Year signing special discounted rate. But what happens when you become too busy and going to the gym becomes a drag? Once exercise becomes a chore, people can fall off very easily.
"When people come to us looking to improve their health, we start by identifying sustainable physical activities that can be performed consistently. Fun and stimulating physical activities can be easily repeated. If we pick a form of physical activity we enjoy, we'll more than likely want to go back for more.
"Perhaps as a New Year's resolution, we should start to look back into what we enjoy doing.
- Do you have a child you can throw a frisbee or ball around with?
- How about a friend you would like to talk to on a walk?
- Maybe you're a hobbyist who like to garden, build things or redecorate the house?"
McCawley said these activities all count as exercise. "Of course, going to the gym and counting the number of calories burned on the treadmill is effective. However, the gift of enjoyable movement never fades," he writes.
For 2019, McCawley said he would promote people to move more to stimulate their body and mind by focusing more on physical activities they enjoy rather than "exercising" more. "A mode of movement that is fun, enlightening and you look forward to doing are things that will never go away," he adds.
Jake Scheideman
For Jake Scheideman getting into an exercise routine is the toughest part of keeping a New Year's resolution. "Staying committed to an exercise routine while juggling other life commitments is challenging. He recommends one App for those on the move, called the "12 Minute Athlete."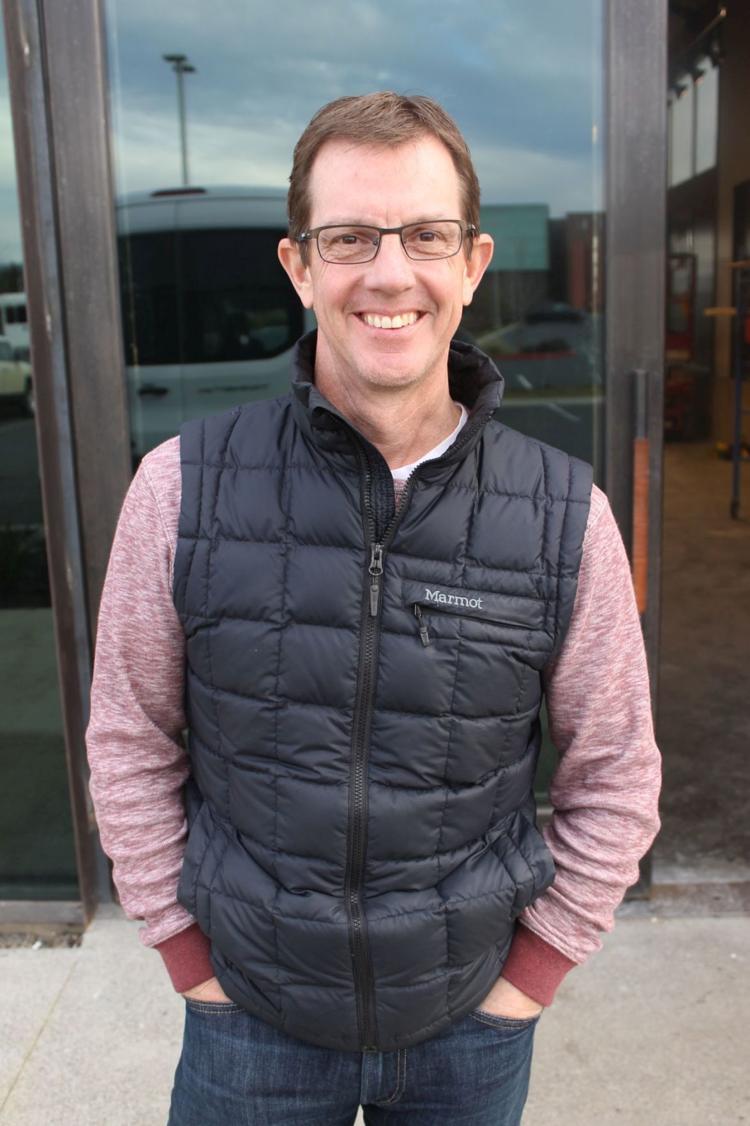 Scheideman, owner of both St. Helena Cyclery and Napa Valley Velo in Napa, writes that "People look to the new year as a benchmark to change habits and start fresh, especially when it comes to exercise and feeling/looking better. The gym memberships and usage spike in January and fade off by April because everyone's good intentions get derailed by a many factors, lofty expectations and lack of routine into our daily lives.
Scheideman has several tips:
- Start small, commit to something that you can fit into your life without too much interruption or impact into your busy life — but commit to something.
- Choose a goal, something that will motivate you to continue with your commitment when life gets in the way.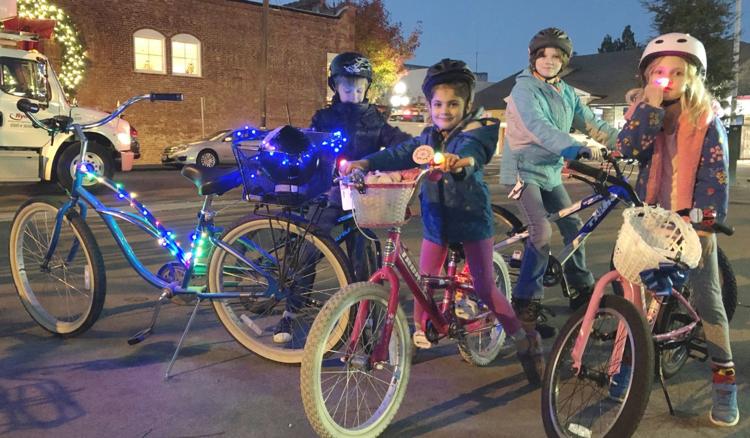 - Choose a partner in your routine, someone whom you commit to when you don't want to exercise.
- Or choose an event that motivates you to keep working, a 5K, a triathlon, a Spartan, etc., something for you to look forward to. You'll enjoy the training, the lead up, and feel great about accomplishing your goal.
Finally, he writes, "Commit to another!"
Eric Chesky
Eric Chesky, owner of Napa Valley Health Spa, said he both likes and dislikes New Year's resolutions. Likes them because they represent a chance for renewal; dislikes them because most people fail.
He writes, "So as always, it's all about making a commitment, making a committed decision that you're going to change your behavior that creates a new lifestyle. And lifestyle implies a cultural way of living that is permanent. And permanency requires consistency toward the elements of improving mind, body and spirit.
"So I recommend a serious conversation with yourself — or with a professional health and fitness expert — to set realistic goals that are strategically planned over a three-month period. I believe it takes at least that time period to begin the process of establishing permanency — the daily act of consistently doing good things for yourself that make you feel better. And what may those be you ask?
"On the fitness front, it's movement. At the right frequency, duration and intensity. Total volume coupled with intensity create the success formula. Numerous recent studies are now indicating how important higher level intensities are toward really elevating fitness capacities. And that requires a few minutes at least twice a week at 85-plus percent of your capacities. So it's a matter of getting uncomfortable a few minutes a week.
"On the nutrition front, figure out a plan that works for you or speak to a professional who will get you on the right path. I believe in accountability and tracking your intake. Even if you only do it for a week every now and then, it can be a life changer. I happen to like MyFitnessPal as an app to use to track your intake. It will readily identify your tendencies and weaknesses and you simply make reasonable changes that create greater health and performance.
"On the mind and spirit front, read. And read things that motivate you, spiritually elevate you, improve your thinking skills as ultimately your thoughts lead to actions. How you really live. Many people have said that everything in life starts with an idea. That's why your mind and spirit are so critically important to producing the most favorable ideas that lead to a better life."