A pungent scent fills your nostrils upon entering the Napa Valley Olive Oil Manufacturing Company in St. Helena.
It is a combination of the variety of cheeses, Italian cured meats, breads, flavored olive oils, and infused balsamic vinegars being housed in the Italian grocery store.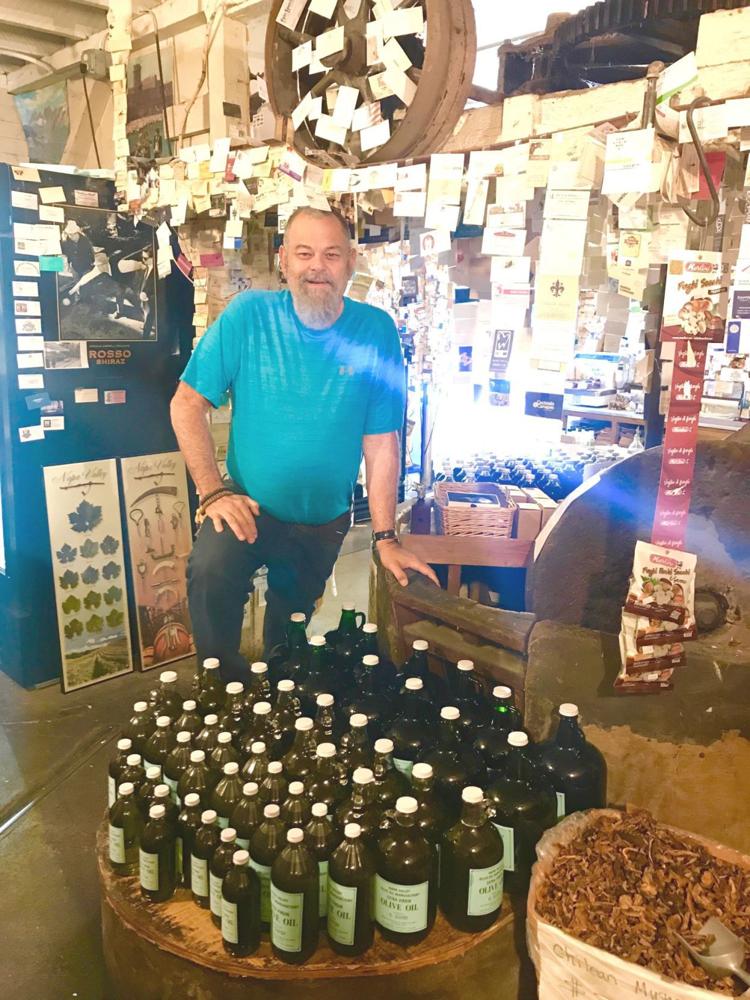 "Most of that smell actually comes from the mold on the salami casings," said co-owner Ray Particelli. The various types of salami are strung up in long lines, and hang from metal hooks along the wall. The atmosphere inside the Olive Oil Company is reminiscent of an authentic Italian grocery store along the streets of Positano, the feel of which is perhaps due to its long history.
The store sits tucked away at the end of Charter Oak Avenue, where it is framed by two rows of navel orange trees. The cash-only business has been here since it first opened in 1931, thanks to a steady stream of customers during the past 87 years. Customers consistently meander through the aisles stocked with packages of pasta, open bins of beans, jars of jam, sweet peppers, sauces, and spices.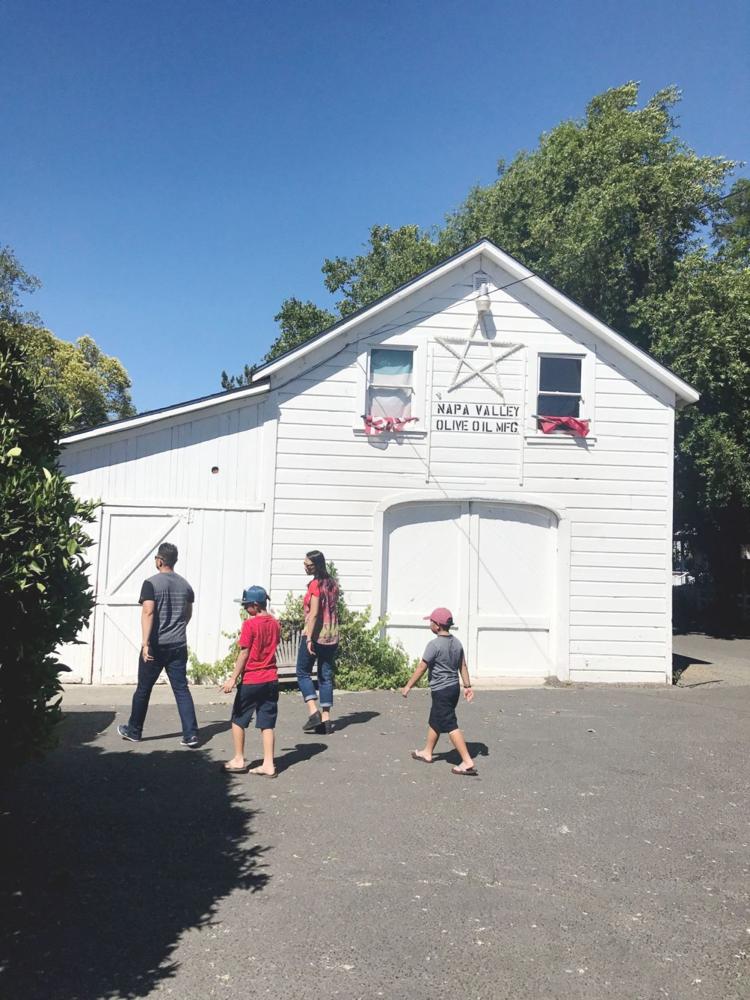 Particelli, 56, sat on a picnic bench in the shade outside to discuss the history of his family's multi-generational store. It's housed in a rustic white barn that was built in 1889. The barn was bought by Italian immigrant Guillermo Guidi, who initially worked with his two brothers in San Francisco at their small Italian market in the Marina District. Guidi disliked the city, so he moved to St. Helena. He started producing olive oil out of the barn using a mill stone to crush the olives and a press to separate the liquid — both are still housed in the barn.
"Ultimately, it was like he was making oil for his friends," said Particelli of Guidi. "That's how tight knit the community was." His clientele expanded from solely his friends to those who sold him the fruit from their olive trees. They would bring him whatever olives they had and he would make the oil and bring it down to sell at Guidi Bros Market in the city. Guidi would come back with Italian groceries to sell in return. This quickly blossomed into the grocery store known today.
In the early 1960s, the Particelli family got involved. Ray's uncle approached Guidi to see how he could contribute to the business. Guidi took the opportunity to work less frequently.
Particelli and his parents also lived in the city, so after work on Fridays, they would board a Greyhound bus to come to St. Helena and help out. They would work at the store all weekend, and sleep in the bedrooms above it. Outside the bedroom windows, fly both Italian and American flags. On Sunday evening, the three of them would take the bus back to San Francisco, so his parents could work their weekday jobs.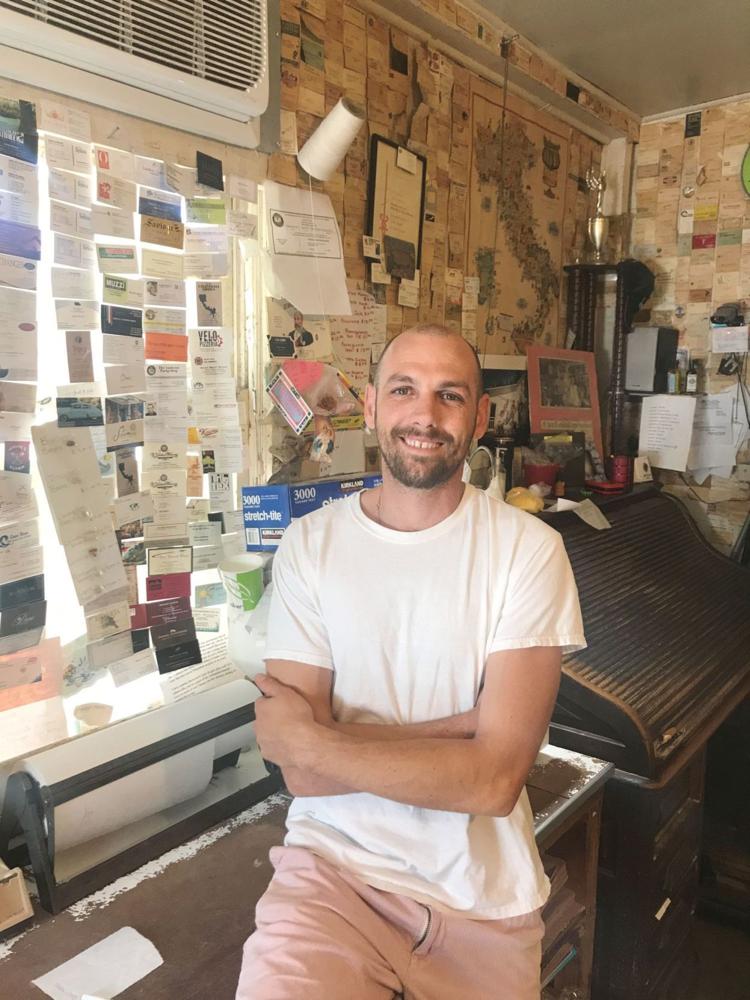 Business took off in the '60s after the American Heart Association endorsed olive oil as a healthy fat, Particelli said. It was good enough that Guidi let Particelli's father co-run the place. Around the same time, the company transitioned to having the olive oil made elsewhere.
"The grapes basically drove the olives out of the valley," said Particelli. "Everything yielded to the grape. The demand for olive oil started going nuts when the supply of olives started to run out."
You have free articles remaining.
With the bulk of the product coming from out of town, it no longer made sense to make the oil onsite. They quickly transitioned to having it custom-made and blended in the Sacramento valley. It is now delivered weekly and bottled onsite. Currently, the company sells 500 gallons of olive oil a week. Prices range from $15 for a pint to $50 for four liters.
Particelli has four children, two of whom, Stefano and Giules, work for their father.
"We don't have anybody outside the family here," said Particelli. He and his wife own a third of the company. His sister, Leonora Particelli-Hanna, and her husband own another third, and his aunt, Narcisa Lucchesi, and her husband own the last third. Particelli, his sister, his mother, and his 94-year-old father, and all live within walking distance of each other and the store.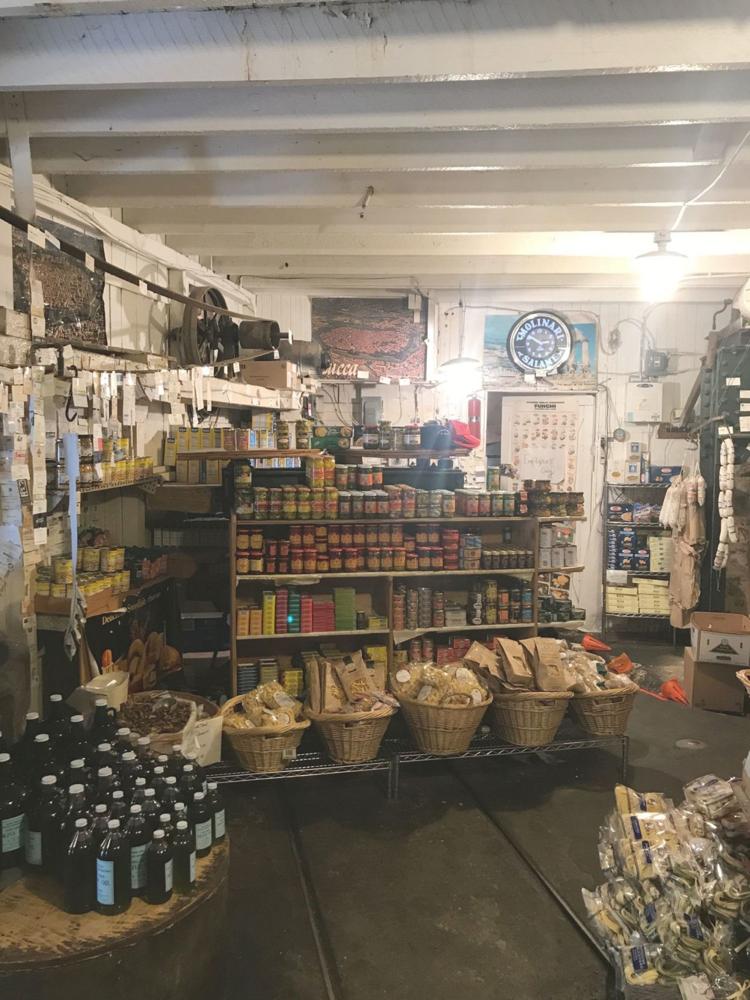 "We sit down to eat with four generations probably five days a week," said Particelli.
Now that Italian goods such as burrata and prosciutto can be bought at grocery stores around the valley, Particelli believes that his olive oil is the difference-maker.
"There really is nothing that we have that the other stores can't find," said Particelli. "What separates us is our olive oil. Our olive oil is incredible."
The Particellis pride themselves on fair prices. "The prices since the day we opened have always been very affordable," said Particelli. "We're trying to make a living, but we're not going to gouge anybody. We're going to produce and sell the best stuff that we can and try to be real fair about it."
Surprisingly, the store relies mostly on tourists. "If we go through a thousand customers a week, honestly, I would say 80 percent of them are from out of town," Particelli said. He believes that shopping is a matter of convenience for locals, and if they can get all their supplies in the same place, like a bigger supermarket, they will. "If we had to depend on strictly local business, we would have been broke a long time ago," said Particelli.
Particelli said he thinks his store will be around forever. The Napa Valley Olive Oil Manufacturing Company focuses on high quality and affordable prices, and he appreciates the unpretentious nature of the environment his family has created.
"At this place you come as you are, do what you do, and you leave happy," said Particelli.
Editor's Note: Lindsey Krill grew up in St. Helena, attends Brown University, and is studying journalism.