Looking through a year's worth of St. Helena Stars last week, there were a few stories that surprised me because they're still so relevant to St. Helena and the Napa Valley. Many others were worth remembering, because they reveal who we are.
The following list is purely subjective and doesn't focus on the front-page stories, but primarily those found on Page B3, the Spotlight front cover. I'm listing them in chronological order ... if you're ready here goes …
Feb. 21-28: A deep dive into Rianda House. I interviewed 14 people who made up five groups, from board members, office staff, volunteers, greeters and participants.
I asked each of them three questions: Why is Rianda House important? Why do you work so hard at what you do? And what are you doing in 2019 to ensure the success of Rianda House?
The common thread that emerged: Rianda House is important because it is a hub for seniors and it helps them make connections with each other and with the larger community.
March 7: Napa Valley pioneer winemaker John Shafer passed away at age 94. The story notes that "Shafer was part of a groundbreaking generation that came to Napa Valley in the late 1960s and early 1970s and transformed the region into the world-class wine producing area it is today." Tributes came from many people, who noted he was known for his top-quality wines and for taking care of his workers and the community.
March 21: Two stories caught my attention:
- St. Helena Montessori School student Elias Kelly won the St. Helena Junior Women's Club's 44th Annual Fifth Grade Spelling Bee;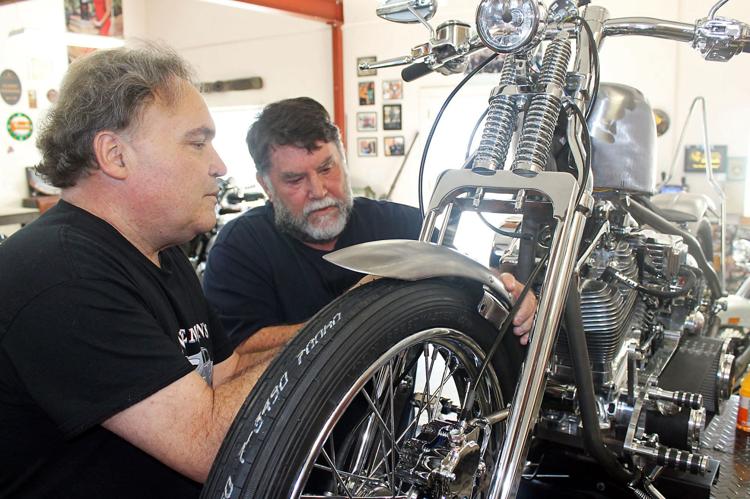 - Mike Nieman and Tom Harding, former St. Helena High School students (Class of 1973) spent the past few months reliving their past as they gathered in Nieman's St. Helena shop to build a custom Harley-Davidson motorcycle.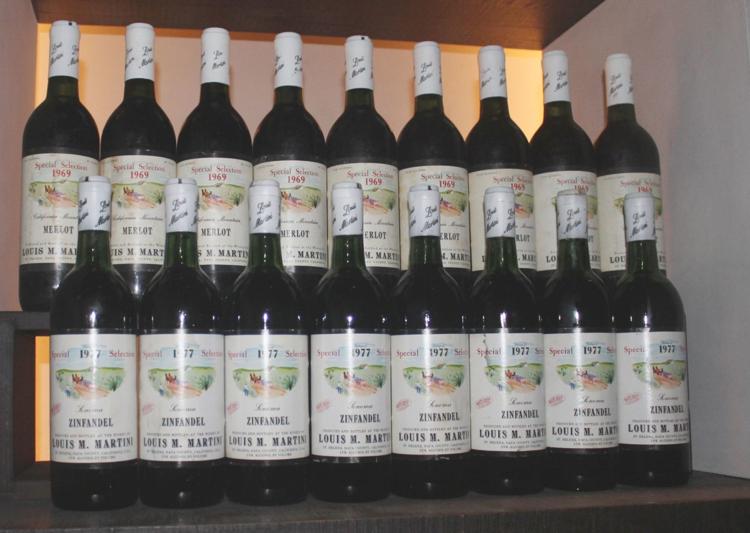 March 28: The Gallo family opened the newly restored Louis M. Martini Winery, ending a 10-year renovation. During the preview party, architect Howard Backen thanked both the Martini and Gallo families "for allowing us to work with them for a 10-year period." He called it a labor of love and added, "Putting the two families together was amazing." Martini built the winery in 1933, after buying 10 acres of land, just south of St. Helena.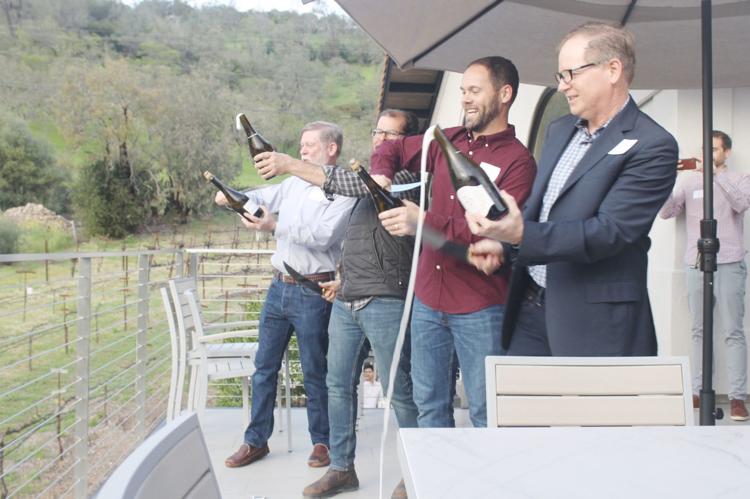 April 4: Rutherford's ZD Wines, led by Robert and Brett deLeuze, celebrated its 50th anniversary by creating a sparkling cuvée, then during the unveiling of its redesigned hospitality center, used sabers to open the wine. During the celebration, they poured eight wines: Chardonnay, Reserve Pinot Noir, Reserve Cabernet Sauvignon and, for a select few, a taste of the winery's first wine: A 1969 Pinot Noir, made by their founders, Norman deLeuze and Gino Zepponi, in Sonoma County with Napa grapes.
May 2: Rep. Mike Thompson, D-St. Helena, led a group of cyclists on a "perfect 50-mile bike ride," the annual Cycle4Sight and Rotary Ride for Veterans, hosted by the Napa Rotary Club. Eighteen hundred cyclists rode one of three rides: 15, 25 and 50 and many enjoyed an after-ride festival, featuring wine tasting, beer and wine sales and live music by Pride & Joy.
May 16: Alexis Forni portrayed a delightful dog in UpStage Napa Valley's production of "Sylvia," a comedy directed by Sharie Renault that was "a romp in the park."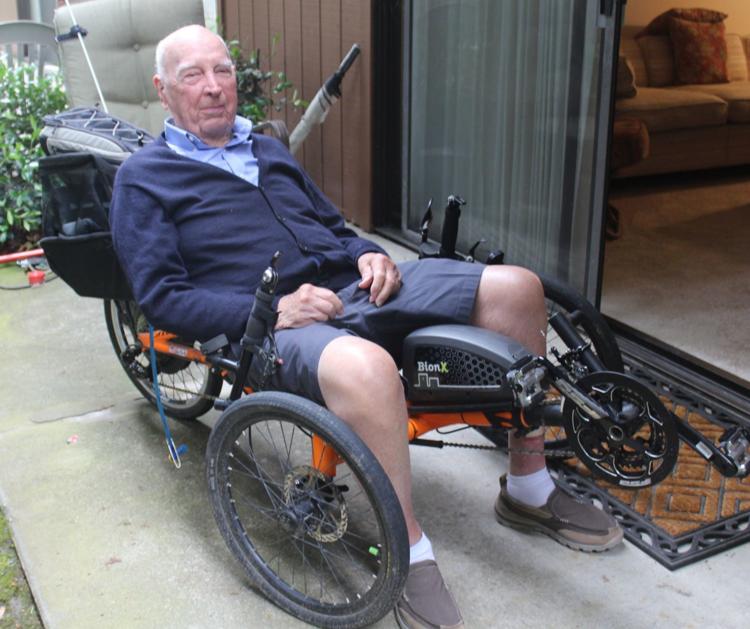 May 23: St. Helena resident Dr. Jack Welch turned 100 and celebrated with a ride on his semi-recumbent bike. His advice: "Keep your weight down, keep your blood pressure down. If you do those things you're set up for a long time."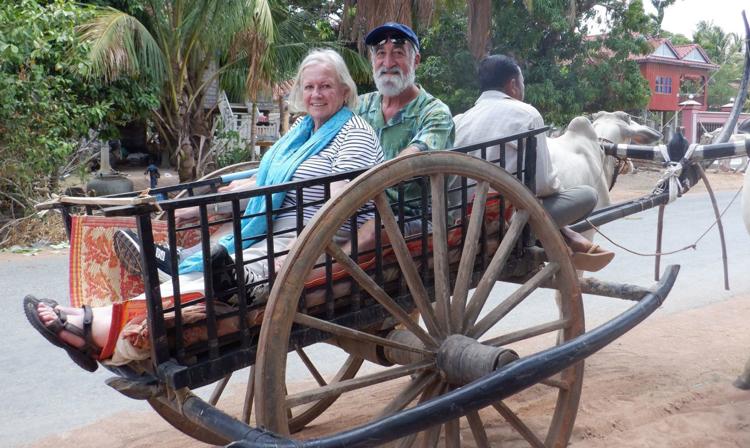 June 13: In the spring, St. Helenans Tom and Beverly Rinaldi traveled from Ho Chi Minh City in Vietnam to Angkor Wat in Cambodia. It was not Tom Rinaldi's first trip to Vietnam. The trip marked the 50th anniversary of Rinaldi's first deployment during the Vietnam War.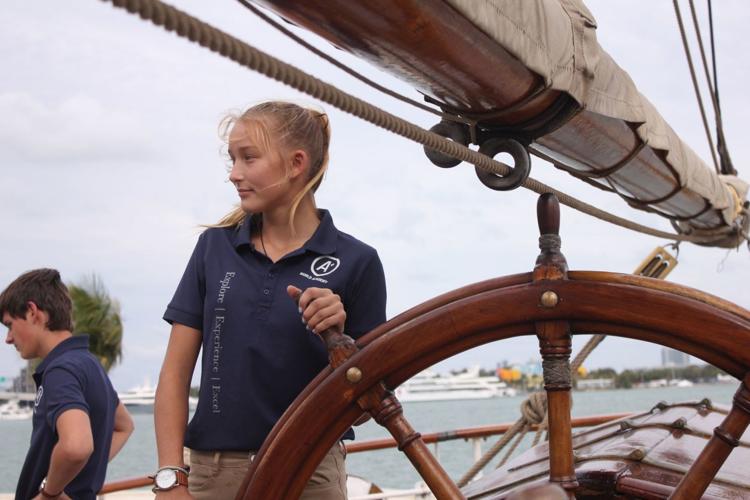 June 27: Grayson Capener spent nine months of her junior year on a square-rigged tall ship, the 210-foot Sørlandet, sailing the Mediterranean, Atlantic and Caribbean oceans. The ship was launched in 1927.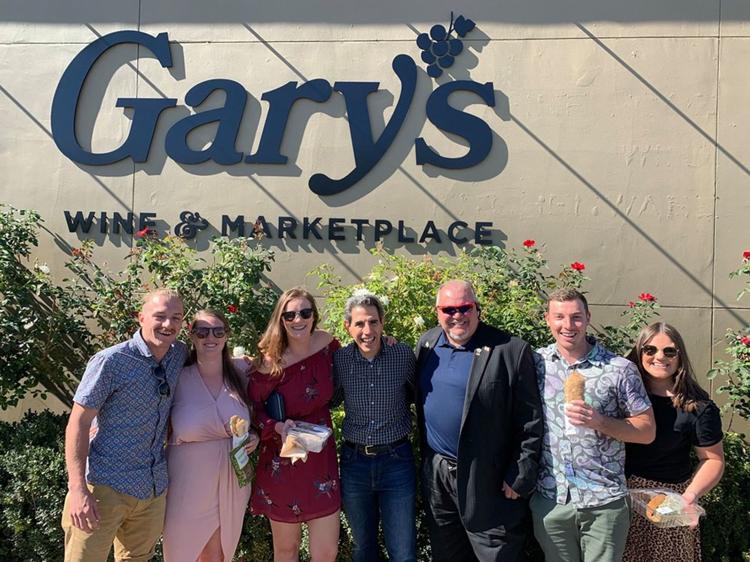 July 11: St. Helena's Dean & DeLuca, a luxury gourmet food, kitchenware and wine store closed, both for the July 4 holiday and permanently. It had been a part of St. Helena's business community for the past 10 years.
July 18: On the cusp of the 50th anniversary of the Apollo 11 moon landing, a group of 10 St. Helena seniors gathered at the Rianda House Senior Activity Center. Nearly all remembered exactly where they were on that day when Neil Armstrong uttered his timeless words from the surface of the moon.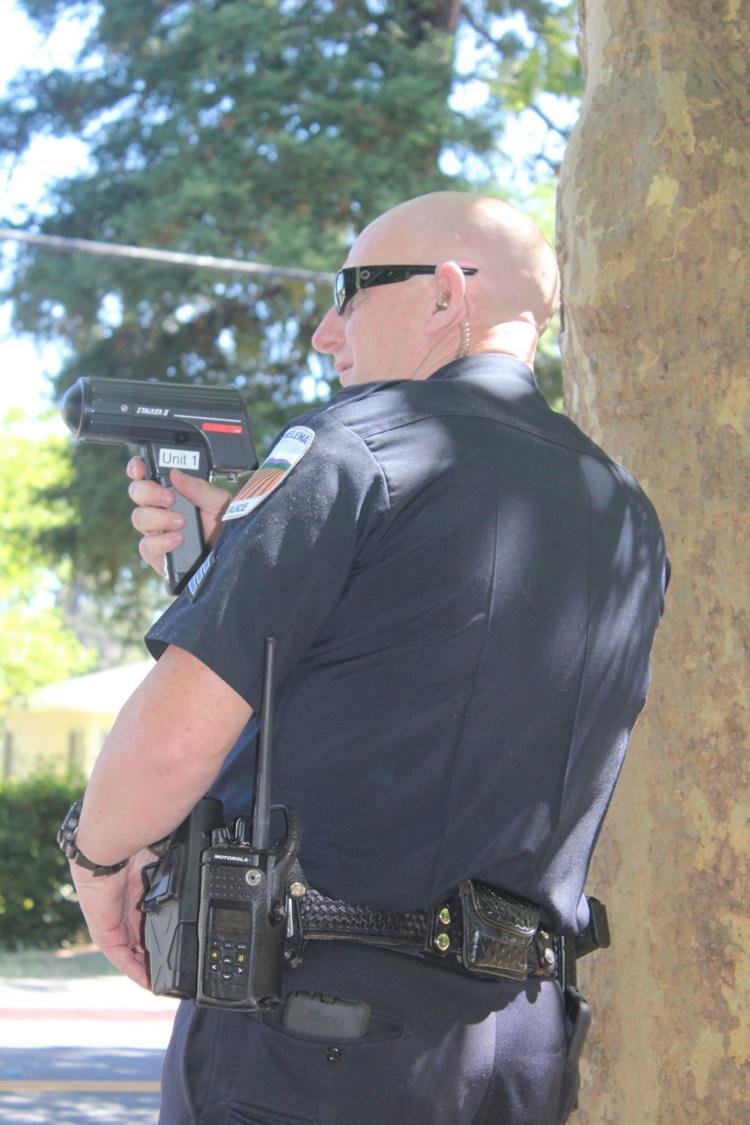 Aug. 1: St. Helena Police Sgt. Steve Peterson, officers Melissa Brown and Sandra Felix and volunteers Chris Bearman and George Watson coordinated a crosswalk police sting on the corner of Main Street and Crinella Drive. Unwary drivers sped through the crosswalk while Bearman and Watson were in the crosswalk, and then were stopped and educated by the officers. At the same time, CHP officers were busy at Main Street and Charter Oak Avenue.
Also on Aug. 1: An "insider's view" of what it takes to create Auction Napa Valley, tells of the tremendous efforts by the 520 Napa Valley Vintners members, 500 volunteers and the NVV staff. The four-day fundraising extravaganza, hosted by the Napa Valley Vintners and benefiting Napa Valley nonprofits, transforms many Napa Valley wineries, including Meadowood Napa Valley Resort.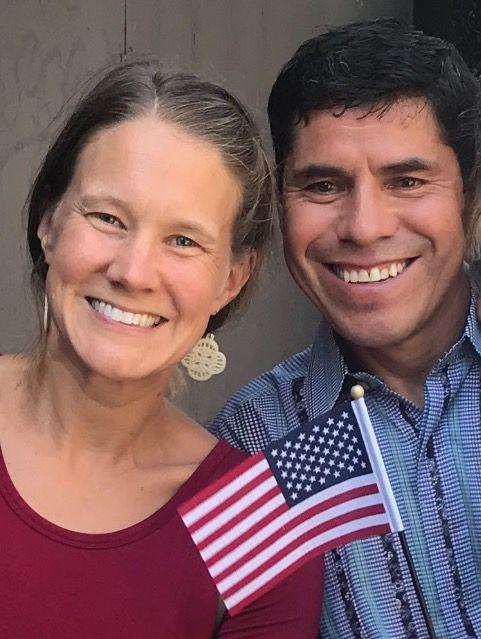 Sept. 5: St. Helena endurance runner Juan Sanchez no longer has to hide. After coming to the Napa Valley in the 1990s, he worked for years getting a green card and then, finally, his citizenship. "Now I can look people in the eye and say I'm free. I don't have anything to hide," he said. Nor will he face the fear of being deported.
Sept. 26: Calistoga's Dario Sattui freely admits it — he's obsessed with medieval architecture, including Calistoga's Castello di Amorosa, a nine-story, 145,000-square-feet, 13th century Tuscan castle that has 107 rooms. He says simply, "I love medieval architecture, I'm nuts, I've got a disease, I know it but it's incurable."
Oct. 10: In the first of several PG&E Public Safety Power Shutoffs this past fall, St. Helena was in the dark on Wednesday, Oct. 9. Closed were local schools, the Rianda House, St. Helena Boys & Girls Club and there were charging stations available at several locations throughout St. Helena. Many dozen businesses were closed, although a dozen were open, including some running on generators.
Nov. 7: Main Street Books owner Liza Russ said declining sales forced the closure of her beloved store on Nov. 16. A short time later, Main Street Bookmine opened in the same location and hired Russ as an employee.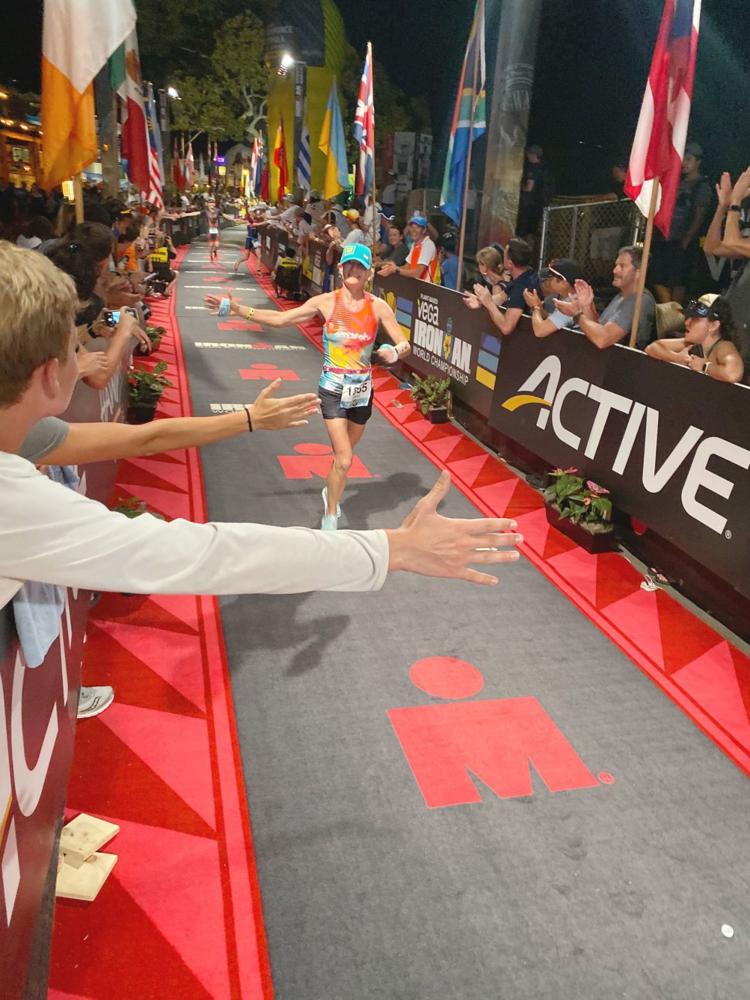 Nov. 14: Because of the grape harvest, St. Helena winemaker Sarah Gott thought she would never do the mid-October Ironman World Championship, but she was wrong. She finished what is the world's toughest triathlon in 11 hours, 43 minutes and 17 seconds, coming in 39th place out of 85 in her age group.
Nov. 28: Susan Durbrow beat her husband, Andy Gridley, in the 10th annual Texas Hold'em poker tournament, benefiting Rianda House. She won with two pair of aces and jacks, beating both Gridley and April Mitts, St. Helena's finance director.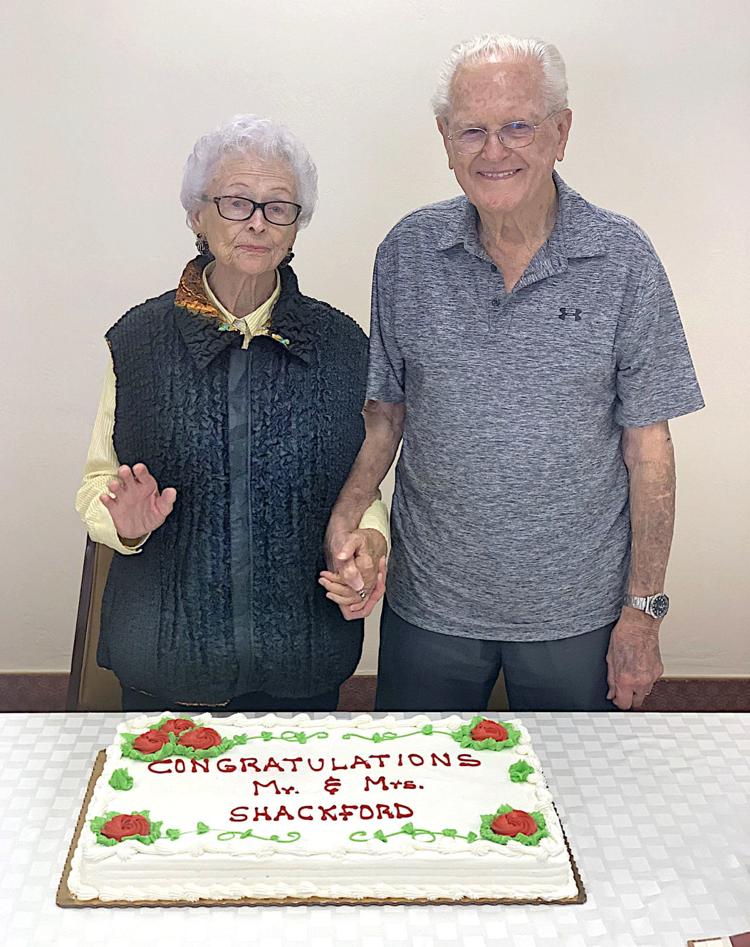 Dec. 19: Finally, newlyweds Christine and John Shackford celebrated their wedding at Silverado Orchards in St. Helena. She's 93 and he's 90. The new bride said, "He's one of a kind," while her husband said, "She makes me so happy." The two met in September and were married in November.
Be the first to know
Get local news delivered to your inbox!