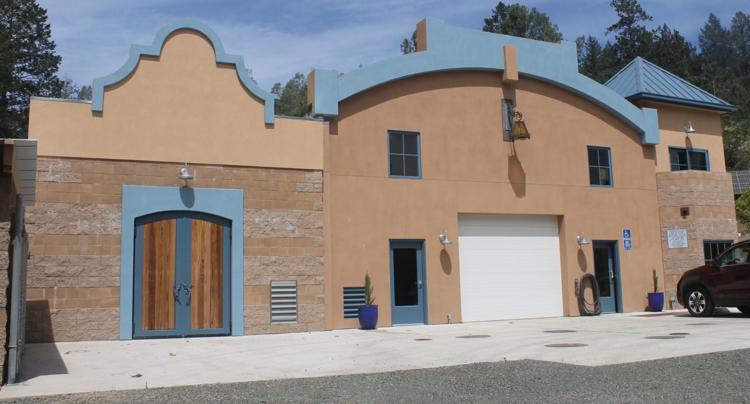 At age 78, Flora Springs co-proprietor John Komes is a gifted and humorous storyteller.
During a recent tour and tasting, he talked about Flora Springs as a ghost winery, his first vintage in 1978, American and French oak barrels, his concrete girlfriends and his latest project, Jon Nathaniel Wines. There were other stories as well … whether there is time or space to tell many of them is yet to be determined.
Komes may also be a fabulist, which he embraces. "My blended wine I'm calling Fabulist, because I'm the storyteller. I was bold enough to name the wine after myself."
The tasting notes for the Jon Nathaniel Wines 2016 Fabulist state, "Every family has one – the raconteur who captivates his or her listeners with tales of family lore, the one who extends the dinner conversation long after dessert has been served. In the Komes family, the person is John Komes, our own fabulist, a man of legendary storytelling ability who has kept us enthralled for decades."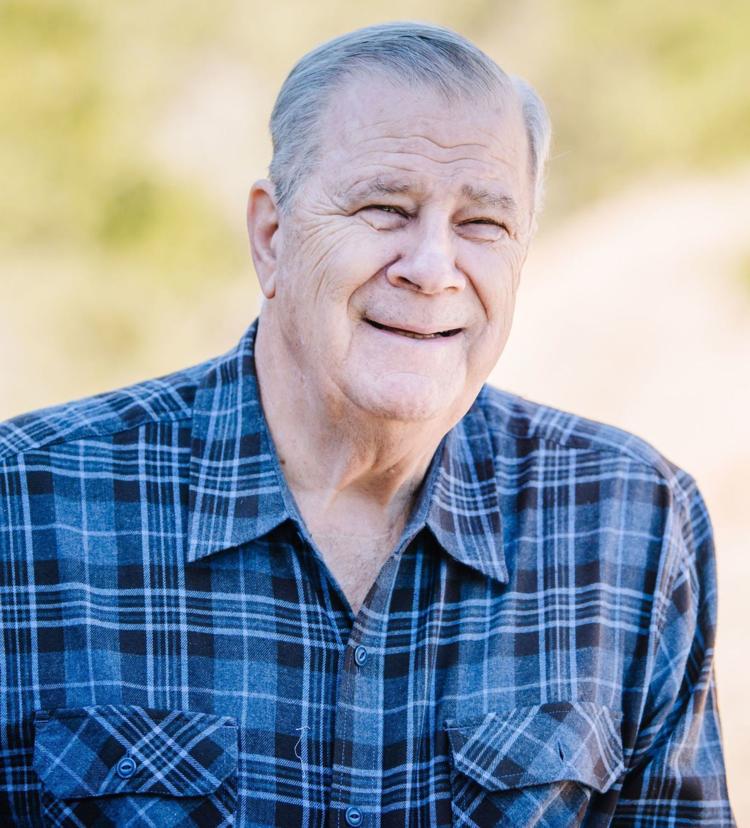 Fabulist is Komes' improvement to Flora Springs' flagship wine, Trilogy. The 2016 vintage is a blend of red Bordeaux varietals grown in Rutherford. Komes said he added Cabernet Franc to Trilogy (Cabernet Sauvignon, Malbec and Petit Verdot) to get Fabulist, which makes "this a huge wine, adding tannins to the end of the wine. This wine will compete with any Cabernet in the Napa Valley, but it is bolder and bigger."
In his new Jon Nathaniel Winery – less than 4,000 feet, which he calls either his garage or a gymnasium, even though there are two stainless steel tanks in it – Komes envisions making 2,000 or 3,000 cases of wine a year. "That way, the wine and I will age at the same time. It's going to be fun."
2018 Chardonnay
The Jon Nathaniel Wines 2018 Lavender Hill Vineyard Chardonnay ($50) is made from grapes grown on 10 acres of his land in Carneros. Of course, there is a story of how Komes bought the land: His real estate agent called him at 8 a.m. one Saturday morning, telling him "to put on your pants" because they were going to go see 10 acres of land selling for $200,000, which "is the greatest deal you're ever going to get," Komes relates.
The catch was that the owner needed his money "this weekend" because his son had just gotten busted for growing marijuana. The owner wanted to sell the land quickly "before the government got involved."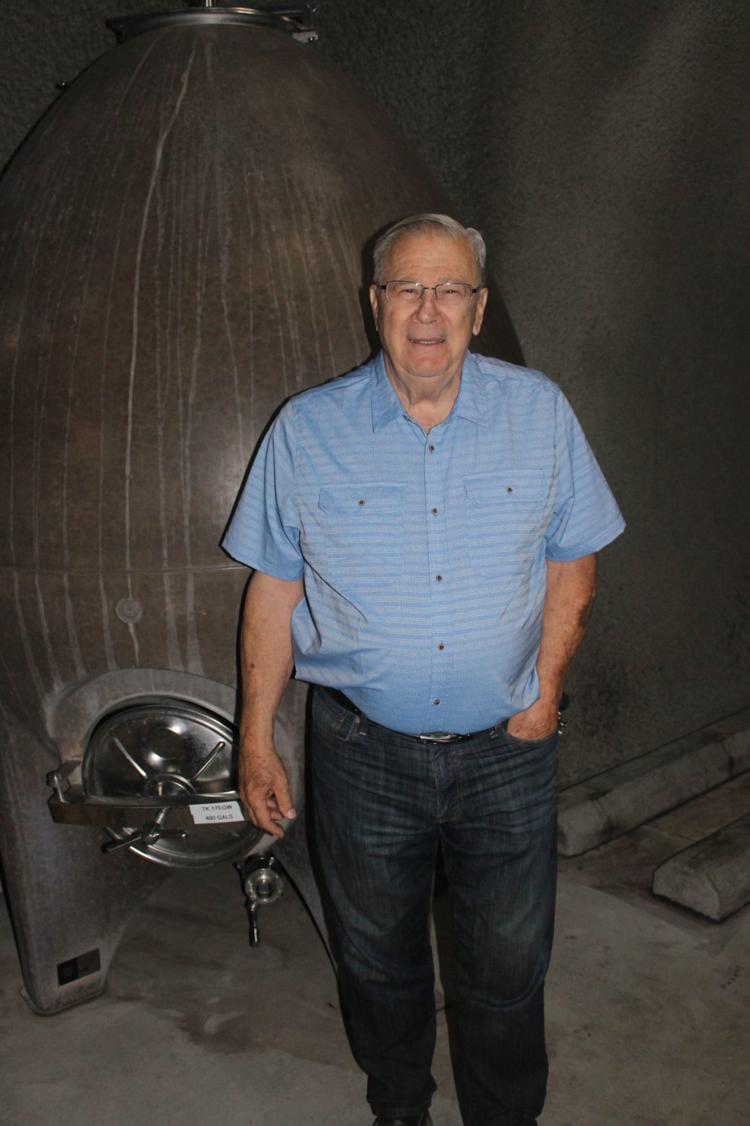 Komes was wondering how he was going to get $200,000, especially during the weekend, but the real estate agent said not to worry: "We'll tell him we will pay him on Monday, we just won't tell him which Monday." Komes adds, "It took us a month or two to get him the money. We named it Lavender Hill, after my Dad's favorite movie."
2016 Bodacious
The Jon Nathaniel Wines 2016 Bodacious ($60) is a blended wine of Petit Verdot, Malbec and Syrah, grown on the six acres that Komes owns adjacent to the Flora Springs property. He calls it a "fun wine for the afternoon and not as serious as the others I make. It has the Rhone softness and freshness, rather than the heaviness of the Cabernet Sauvignon, Bordeaux-style wines."
The start of the winery is another Komes' story — probably one he has told before and will tell again. It begins in 1986, when Komes "decided the family was abusing me and I wanted to leave. So I looked around and bought six acres of property from my neighbor." He then applied for a winery permit, so he could "have a little winery. My marketing idea was to sit on the front porch in a rocking chair and wait for the people to come in. I wouldn't have to travel or do anything," he said.
The county offered him a winery permit but added he couldn't do tours or tastings, except by appointment. Komes' reaction: "Well, what the (heck) was I going to do in my rocking chair?" He gave up the permit, which he now regrets.
He's made 400 cases of Bodacious every year. And, in 2007, he got a permit for the Jon Nathaniel (named after his two sons) Winery. One year, he put in the water tanks, another year he buried the utility lines. And he has spent the last year building it.
Flora Springs history
Two Scottish immigrants, James and William Rennie, originally planted 60 acres of grapes at the end of West Zinfandel Lane in St. Helena. Between 1885 and 1900, they built a stone winery. Komes said it was one of 200 wineries that existed in the Napa Valley at the turn of the century – half of them were in stone buildings. By the end of World War II, though, there were only 15 wineries left in the valley because of Prohibition, the Great Depression, and two world wars.
The Rennies' stone winery sat idle from the 1900s until John's father, Jerry Komes, bought it in 1977. The stone winery was part of 325 acres that Komes bought from Louis Martini. Jerry Komes was forced to retire as president from Bechtel Corporation because he was 65 and his son said, "He took his cash and came to the Napa Valley." He wasn't interested in making wine; he wanted to grow and sell grapes and enjoy his retirement.
John Komes had other plans: A year later, he said he screwed up his Dad's plans, "And I decided we should start a winery. I had a Johnny Wheelbarrow company as we used to call it, where we built small commercial strip centers in Contra Costa County and Alameda County."
Jerry leased his son half of the stone building and Komes got his brother and sister involved. They made 200 cases of wine in 1978. "I always tell people it wasn't very good, but it went to a great use, because I gave it to all my friends and relatives and they've never called for another case," Komes said.
The following year, Komes made a Chardonnay under the tutelage of Mary Ann Graf, widely considered the first woman winemaker in California after Prohibition. At that time, the way wineries gained attention and recognition was submitting their wines to county fairs' competitions. "We actually won a gold medal for the Chardonnay down at the L.A. Fair," Komes said, "and it was an awakening in my life" teaching him how much he didn't know. So he hired Ken Deis, who was winemaker at Flora Springs for 28 years.
Then, in 1981, after making a Cabernet Sauvignon for a year, Komes entered it into eight fairs in California and won seven gold medals. "We were really on the map. I could go on with stories and stories about that Cabernet. It was a beautiful Cabernet, big, rich and hearty, rough and rugged. It had that intensity that attracted people."
The first vintage was 200 cases, today, Flora Springs makes close to 40,000 cases. Jerry Komes continued to buy property and now the winery owns nine vineyards in the Napa Valley. Out of 450 acres, 350 are planted. One year, in 1997, they had a huge crop and produced 57,000 cases of wine.
Ghost tours
Time for one more story? Since 2018, the winery has partnered with a team of paranormal investigators from Napa City Ghosts & Legends for once-a-month ghost winery tours. The team and guests go through the 1,000 feet of caves, dug in 1997 and 2003, to see if there are any spirits. Komes said, "We walk them around here, talk to these spirits and people hold rods, which react to what the spirits are saying.
"I have done the ghost tour and it is what it is," Komes said. "I am not really one to believe in the spirits, but it is entertaining and it's fun, it's something to talk about for a while. They've got the spirits named."
Walking through the caves, with wine barrels laying against each wall, the proprietor added, "The spirits I enjoy in here are in the barrel. I talk to them quite often."
Be the first to know
Get local news delivered to your inbox!