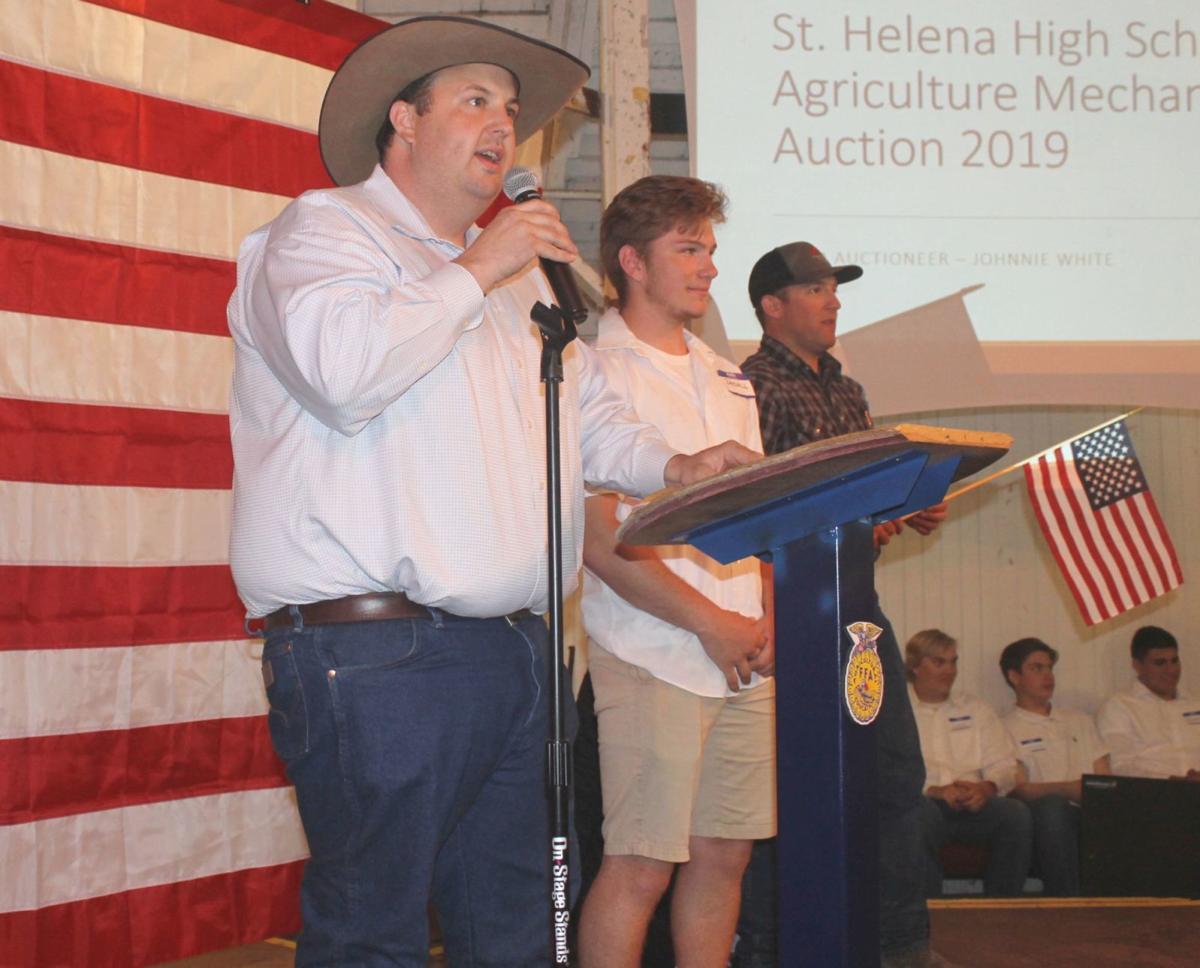 The St. Helena Ag Boosters' Virtual Ag Mechanics Auction opens at 6 p.m. Wednesday, May 27, and closes at 6 p.m. Monday, June 1.
The online auction features one-of-a-kind ag mechanics class projects and the 2019 3-liter viticulture class wine. All proceeds benefit students in the St. Helena High School Ag Mechanics and Viticulture programs.
The nine projects are as follows:
-Walnut Wood Clock by Karl Gerdes;
- Fire Pit Table by William Garrett;
- Redwood Bench by Jordan Reilly;
- River Run Table by Troy Reed;
- Picnic Table by Irwin Ramirez;
- LED Lighted Coffee Table by Jesse Cole;
- Oak Table and Stools by Justin Wiig;
- Hexagon Hanging Swing by Brandon Forgie;
- White Oak Wine Rack by Sam Coltrin
Be the first to know
Get local news delivered to your inbox!