St. Helena Catholic School Class of 1968 holds 50-year reunion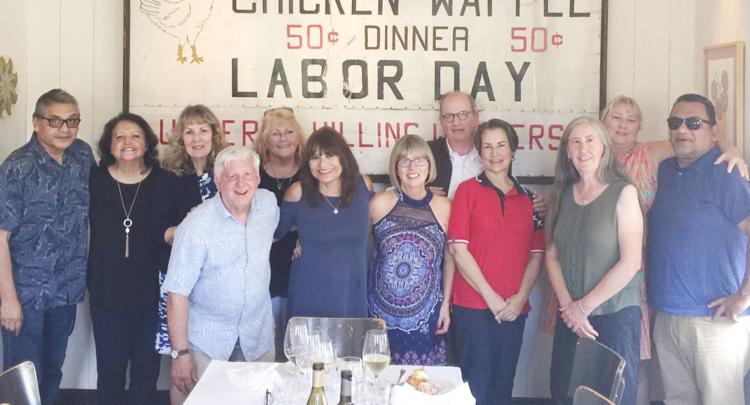 For the first time since its eighth-grade graduation 50 years ago, the 1968 St. Helena Catholic School graduates had a reunion at Cindy's Backstreet Kitchen on its last day, Saturday, July 7.
Eleven classmates attended, out of 23 who graduated.
They included Anthony Reyes and his wife Grace, Claudia Shaw Weger, David Lider, Patty White Johnson, Lucy Salazar Allen, Pam Branch Rubio, Patric Thompson Powell, Tona Kovacevic, Cathy Rossi Cline, Kathy Herdell and Arty Reyes. The class has lost two of its members, Rich Hunter and Mary Ellen Villegas.
Class of 1968 members who could not attend, include those who live nearby: Karen Grubbs Koen, Paul Saviez, Elena Mendez, Mary Lider White, Beatriz Bedolla, Andy Forde and Marc Mondavi. Robert Bazzoli lives in Thailand and Hiliary Lutz Stokes in Oregon. The only one who could not be located was Jane Henning.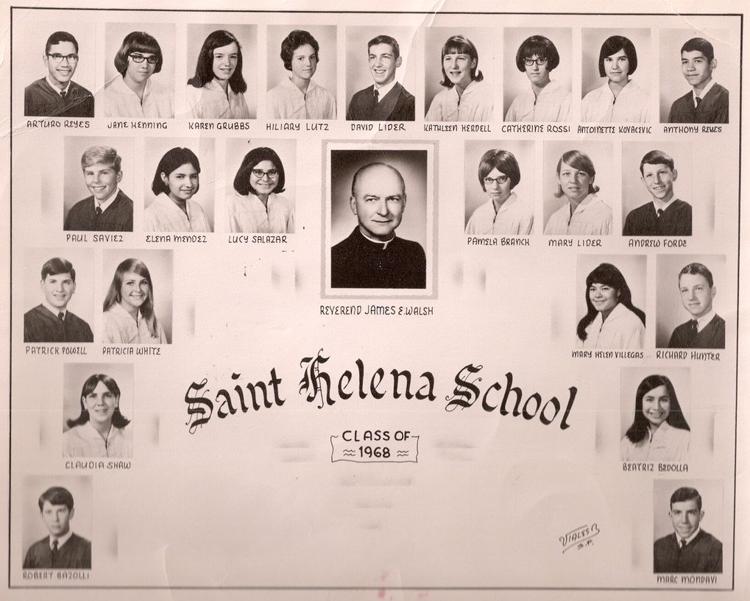 Four eighth-graders, Gustavo Avina, Alex Montiel, Kevin Sosa and Isaac Velazquez, graduated on Saturday, June 2, and became the final class to graduate from the St. Helena Catholic School.
Despite a last-ditch fundraising campaign initiated by parents and faculty, the K-8 Catholic school closed in June. The school had a strong academic reputation, but declining enrollment and increasing need for tuition assistance led to the school's closure after 55 years in existence.