St. Helena celebrates Christmas early with crafts, skating, caroling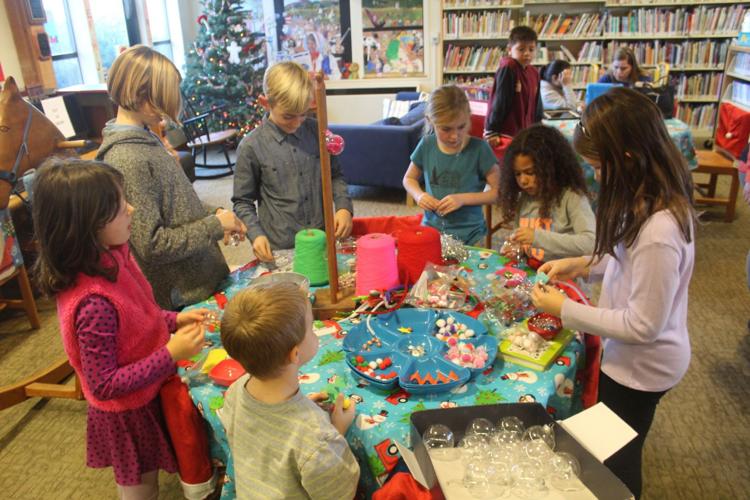 St. Helena celebrated Christmas a few days early last Friday with a trio of festive events.
First up was a holiday craft program in the children's room at the St. Helena Public Library. Kids made Christmas ornaments and told the Star a few of the gifts they were hoping to get from Santa on Christmas morning.
"All I want for Christmas is a walkie-talkie and a wood art set," said 8-year-old Ellie Reilley.
An art set – but not necessarily a wood one – is also on Carrera Castle's wish list. The 8-year-old also wants a remote control car.
When asked about her family's Christmas morning tradition, Castle said, "All the kids usually go into the living room and just open their stockings and then wait for the grown-ups to wake up."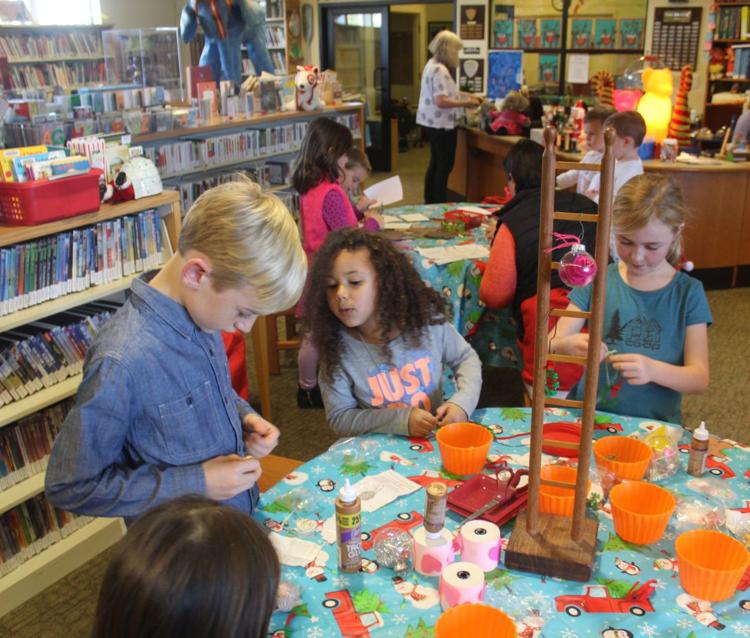 Five-year-old Persephone Bodor said Santa had come early this year, leaving her a trampoline and a snowboard — precisely what she'd been wanting.
As the craft program was winding down, another group of kids were lacing up their skates to try out the ice rink at Lyman Park, part of St. Helena Jingle All the Way, a collaboration between the city and the Chamber of Commerce.
Kids very cautiously ventured onto the ice, some using big plastic walkers to keep themselves steady until they got the hang of it. Those who didn't have a walker kept wobbling and falling at first, but after about 15 minutes, most of the kids were skating on their own in the middle of the rink.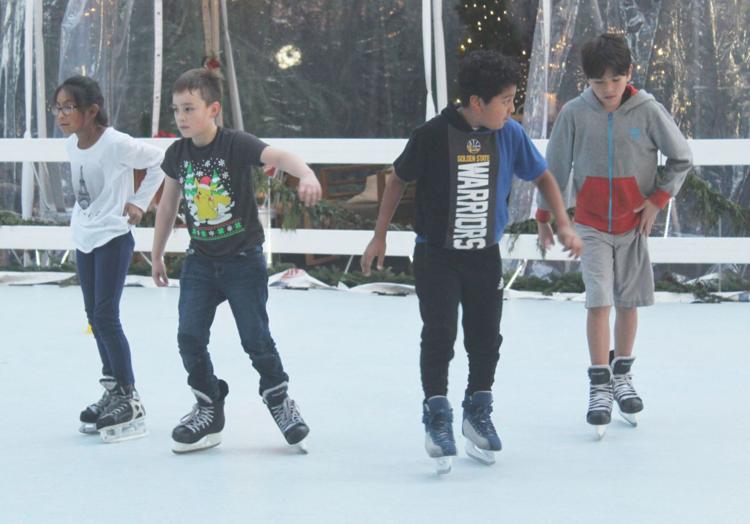 Kaci Ratterree hadn't grabbed a plastic walker, so she spent her first few minutes on the ice holding onto the wooden railings surrounding the rink.
She said she'd ice skated five times before, and on the fifth time she'd fallen flat on her face and into some icy water – "and it was real ice," she added, not the synthetic "glice" used at the Lyman Park rink.
"I've skated on five different types of ice, and this is definitely not like any other," she said as she gripped the railing.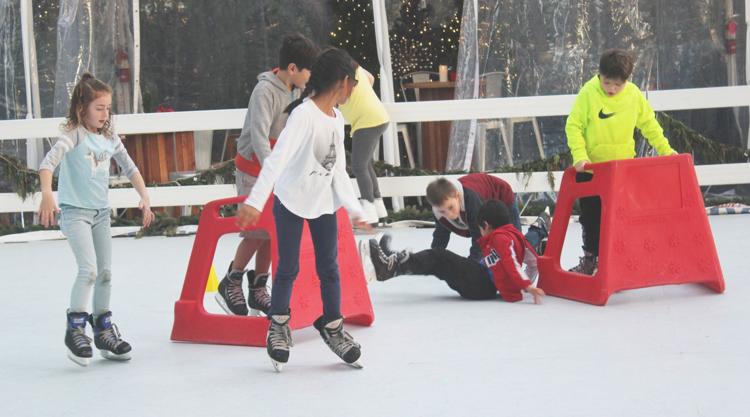 A few minutes later, she'd ventured away from the edge and was clearly delighted to be skating independently with the rest of the kids.
As the skaters were gaining confidence, Marielle Coeytaux was rallying a group of choristers at the Carnegie Building as they prepared to go Christmas caroling. Rather than go through residential neighborhoods, Coeytaux planned to take them around to downtown stores and restaurants to sing songs for patrons as they made their way to Lyman Park to sing "Silent Night."
The group of about 15 ranged from primary school-age to Social Security-eligible. Wendy Johnson said this was her second year of caroling. She said she isn't a particularly strong singer, but she still has fond memories of last year's caroling, especially watching little kids bravely barge into restaurants and belt out a tune.
Among the carolers were a pair of Florida residents, Julie Lewis and Steve Rotondo. They were in town visiting Lewis' parents, Karen and Jay Lewis of Angwin.
Lewis usually carols with her parents, but this was Rotondo's first time. He said he was excited about it, and suggested two songs: "The Twelve Days of Christmas" and "Santa Got Run Over By a Reindeer."
Lewis politely vetoed both, the first because it's too long and the second on the grounds of questionable taste.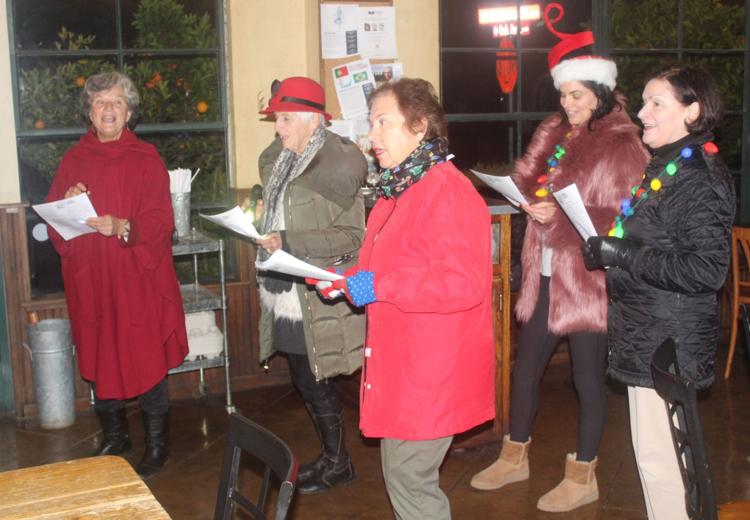 That disagreement aside, Lewis and Rotondo are soon to be engaged. "We have the ring picked out and everything, but she doesn't know when I'm going to pop it on her," Rotondo said.
Minutes later, Rotondo, his soon-to-be fiancée, and his soon-to-be in-laws were inside the Napa Valley Coffee Roasting Company, singing "Joy to the World." They stuck around for a quick round of applause, and then they were off.