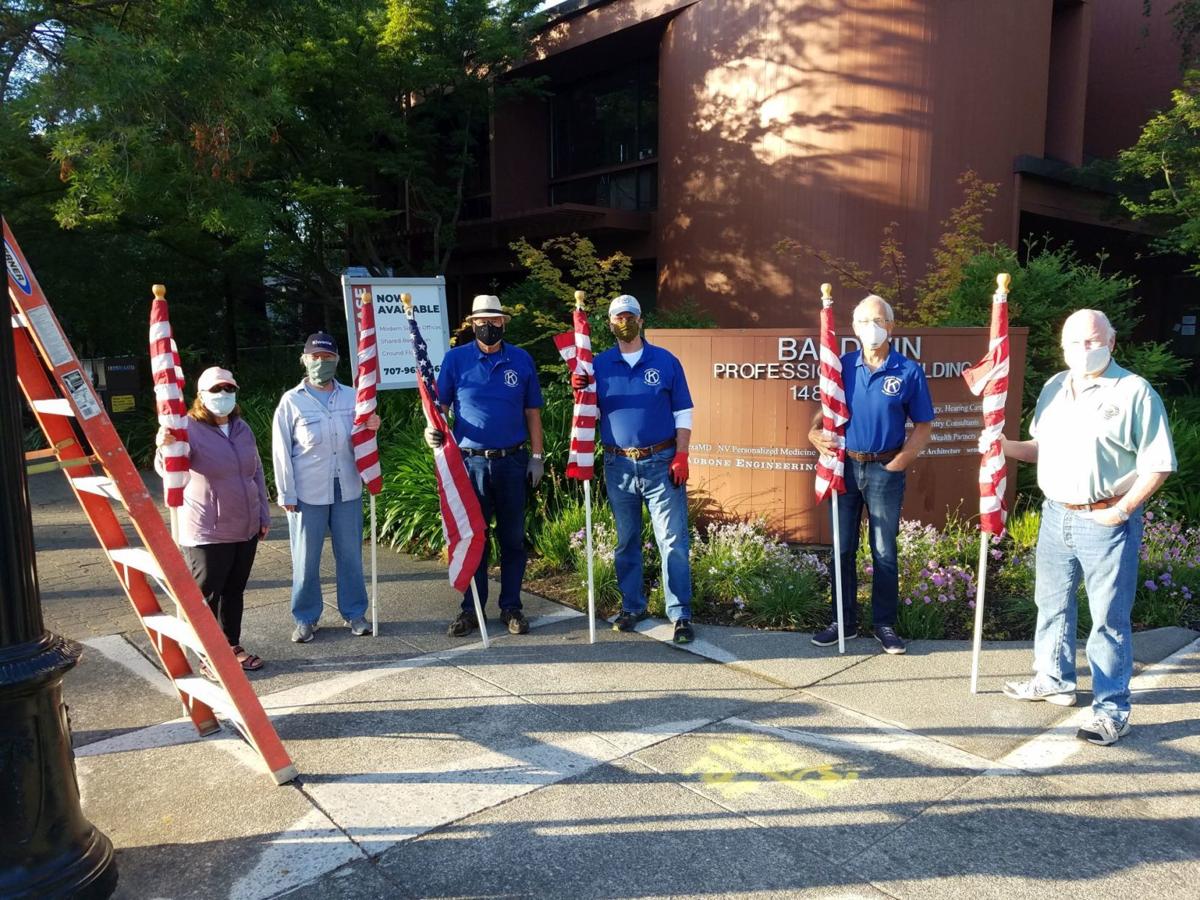 Members of the St. Helena Kiwanis Club placed American flags along Main Street last week in preparation for Memorial Day. From left are Dee Dee Green, Jan Darter, Club President Jay Lewis, Bob Matheny, Bob Beckstrom and Howard Walker.
Be the first to know
Get local news delivered to your inbox!