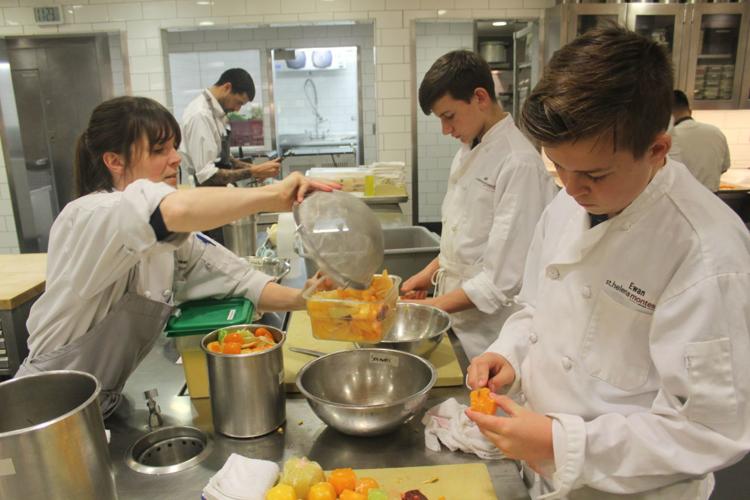 If you want to learn the culinary arts, it's hard to find a more qualified teacher than the kitchen staff at The Restaurant at Meadowood, who prepared lunch alongside students from the St. Helena Montessori School on Friday.
Students in the school's Adolescent Program – mostly eighth-graders – rub shoulders with chef Christopher Kostow and his staff at the 3-star restaurant every quarter.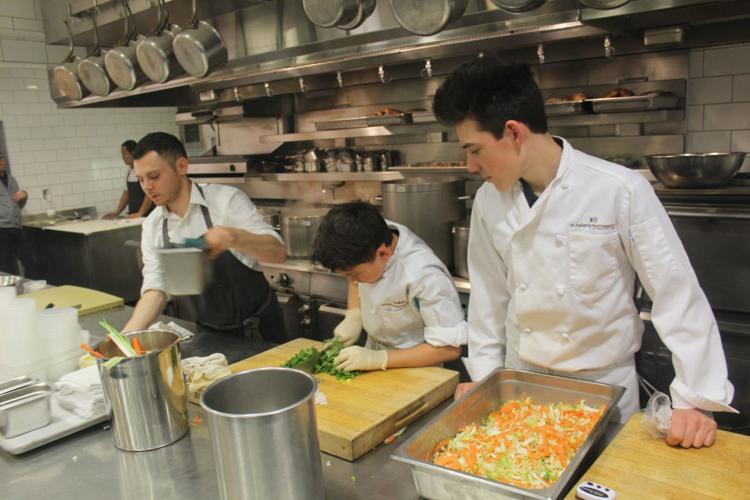 Friday's menu featured slaw with cumin, cauliflower and curry butter; salad with goat cheese, pears, walnuts and a champagne vinaigrette; roasted rack of lamb; and pavlova (a meringue-like cake) made from duck egg whites.
Kostow gets some of his fresh ingredients from the Montessori school's farm and garden. The menu for each student luncheon depends on what's in season.
"The students come up with the menu," said Erin Ramsey, who teaches culinary arts for the Adolescent Program. "We practice it with their peers – the recipes and the technique – so that when they come (to The Restaurant at Meadowood) they know what they're doing."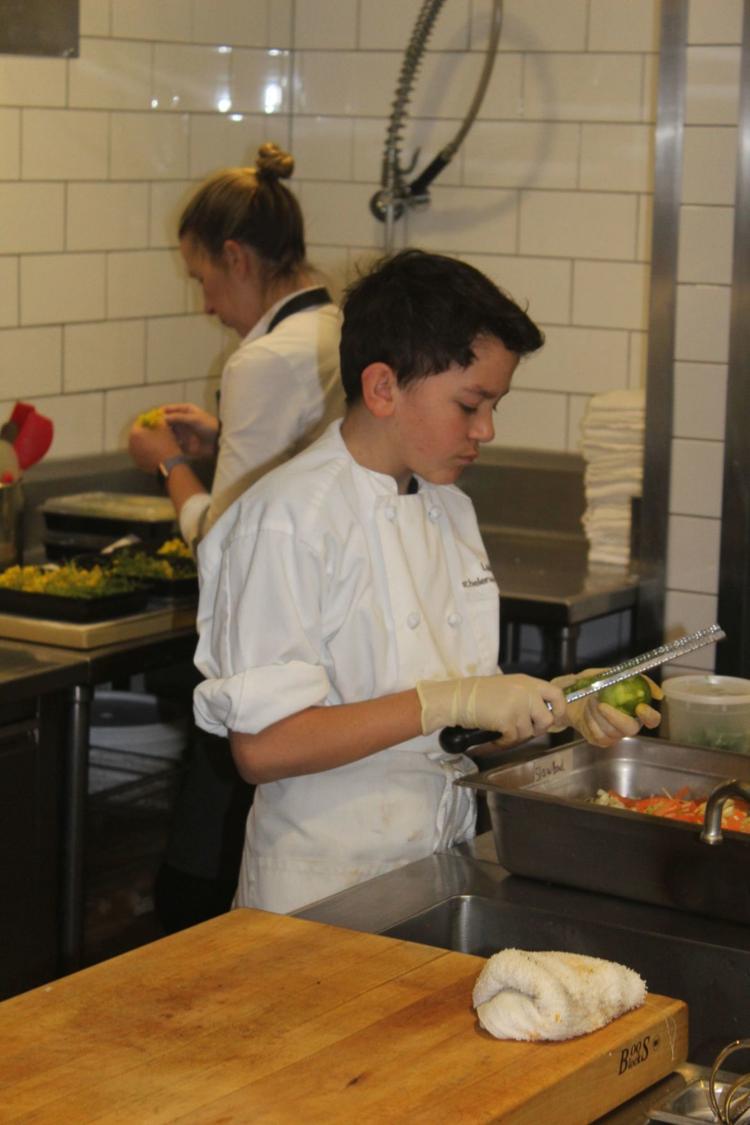 Students love being able to prepare meals with food they've grown themselves, Ramsey said.
"Some of them harvested that cauliflower, and some of them planted it earlier in the season," she said. "So it all comes back full circle."
Kostow, a Montessori school parent, said it's good for his staff to work with students.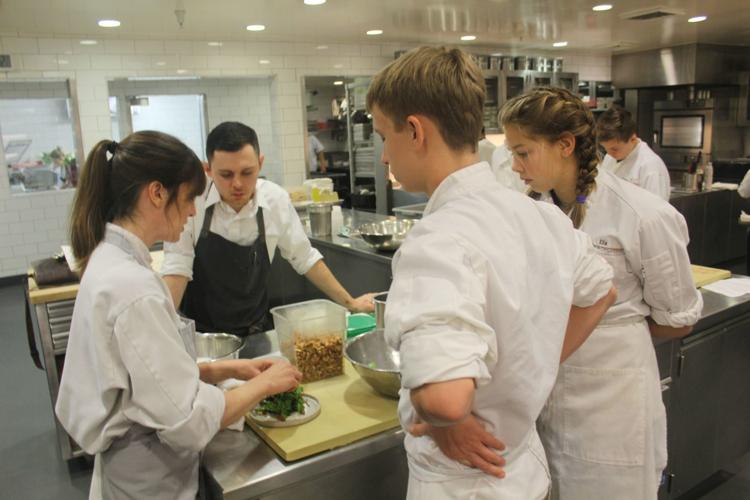 "At expensive, fancy restaurants sometimes it's hard to have a dialogue or a relationship with the local community," Kostow said. "This is a nice way for us to have that relationship."